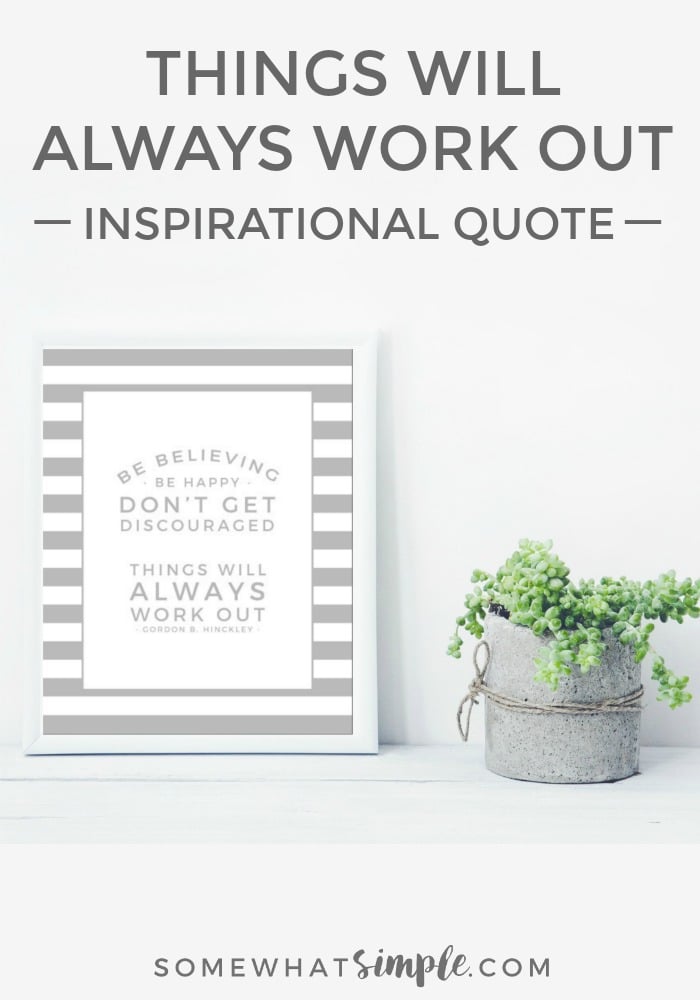 Turn a favorite inspirational quote into a lovely piece of artwork for your home or office!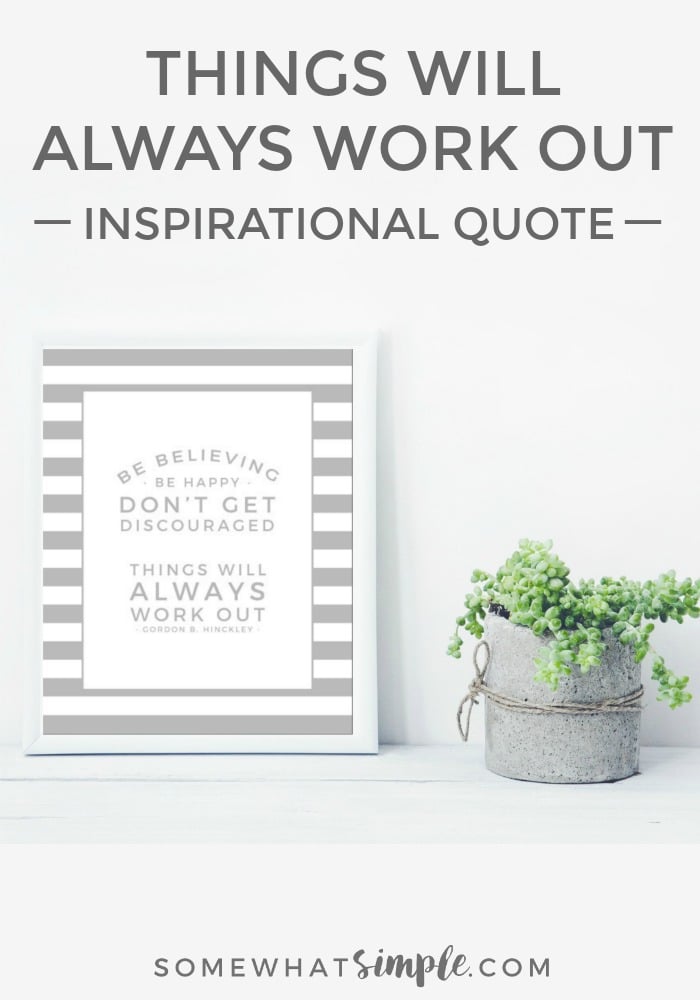 Sometimes (most of the time!) finding happiness in the middle of a trial is HARD!
Our family has been struggling recently and often times I find the trial consuming all of my thoughts. I get sad, discouraged, stressed and angry. And I am always quick to take out my frustrations on the kids and on my husband, which then makes me feel guilty. (Anyone else get this way???)
Last year I received a card from a friend who knew I was struggling. (Her timing really was perfect!) In the card was the following quote from President Hinckley:
Be believing, be happy, don't get discouraged. Things will always work out.

-Gordon B. Hinckley
I don't know that I had ever heard this quote before, but I absolutely love it. The promise of happiness has brought me comfort again and again!
This quote has become one of my very favorites, so I asked Sarah to design a simple printable that I could frame and display in my home. Don't you love it?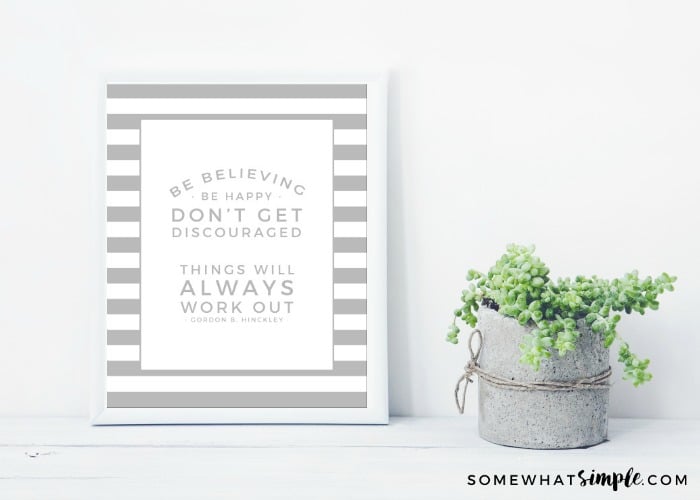 Inspirational Quote Printable
If you'd like to download this printable for your own home,
As always, this quote is for personal use only. It may not be sold, altered in any way, or claimed to be your own. Please do not mass produce it without our consent – just shoot us an email, we are super nice! (steph@somewhatsimple.com). Thanks for your support and understanding!
I love this simple reminder to stay faithful, find happiness, and hang on to hope!
Here are a few more inspirational quotes that will make you smile!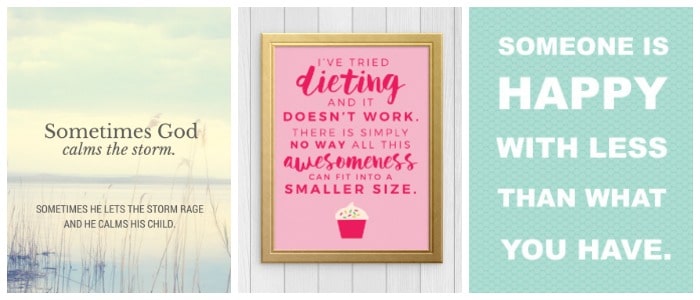 Calming the Storm || Funny Dieting Quote || 10 Favorite Inspirational Quotes