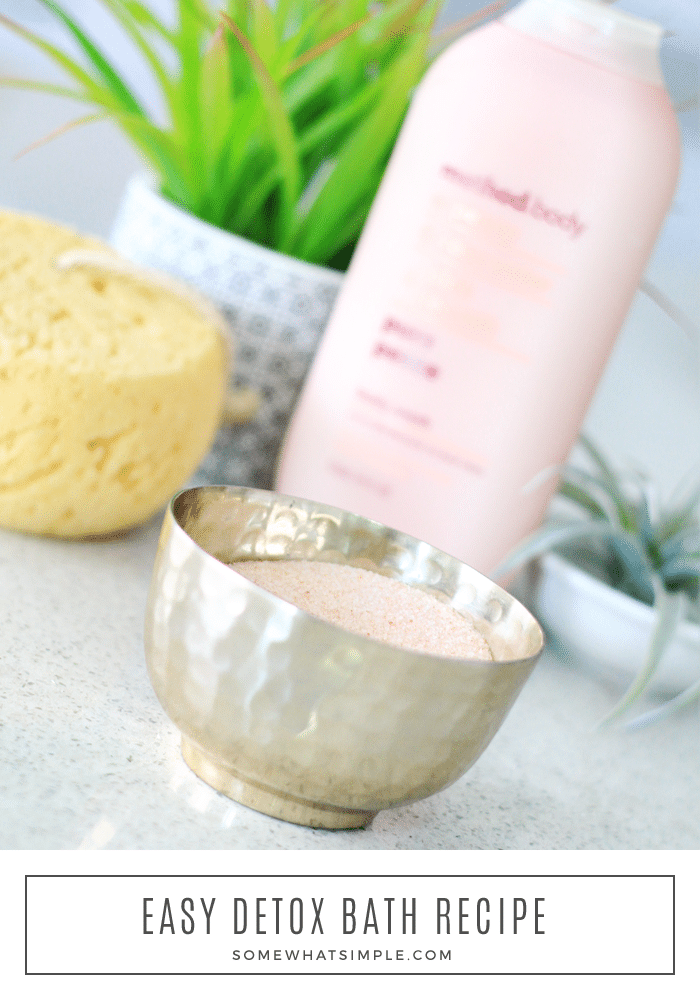 The human body regularly needs to get rid of toxins for general well-being, so if you haven't done a detox in awhile, you might want to try a detox bath! A detox bath is so easy – whether you have skin issues, or you just want a little tune-up, here's one of the easiest ways to get rid of some toxins!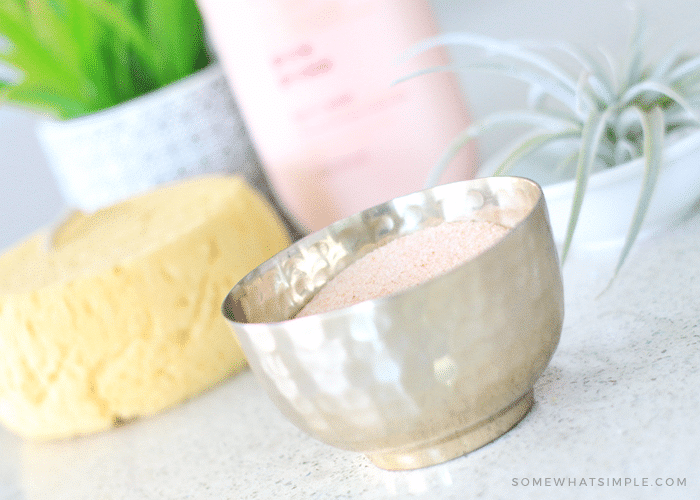 Easy Detox Bath Recipe
Once I discovered all my health problems were connected to Lyme Disease, detox became a regular part of my life. One of my favorite ways to detox is through a detox bath. When I was battling my disease heavily, I was doing these detox baths multiple times a week, but if you are just doing this for general tune-up, a couple times a month is great! Unless of course you need an excuse to relax weekly…. 😉
The great thing about this detox bath recipe is that not only is it great for your skin and great for detoxification, but you are also replenishing trace minerals. Most of us are deficient in magnesium, and I love taking these baths when I am pregnant to help with restless legs. The minerals are also great for soothing sore and tired muscles.
Here are a few more detox recipes you might enjoy –
How To Do A Detox Bath
INNGREDIENTS –
1/3 Cup Bentonite Clay
1/3 Cup Epson salt or Mineral Salt (I use Redmond Bath Salt)
A few drops of essential oils, optional*
* Some good essential oils for detox are lemon, peppermint, tea tree, or Frankincense. If you want bubbles in your detox bath, try Dr. Teal's Foaming Epsom Salt Soap.
DIRECTIONS –
Turn your bath water to hot while you pour in your detox bath ingredients. Once they have dissolved, you can adjust the temperature to be less hot and more warm.
Soak for 20-30 minutes, paying attention to your body to make sure you don't get too hot or dizzy. Relax!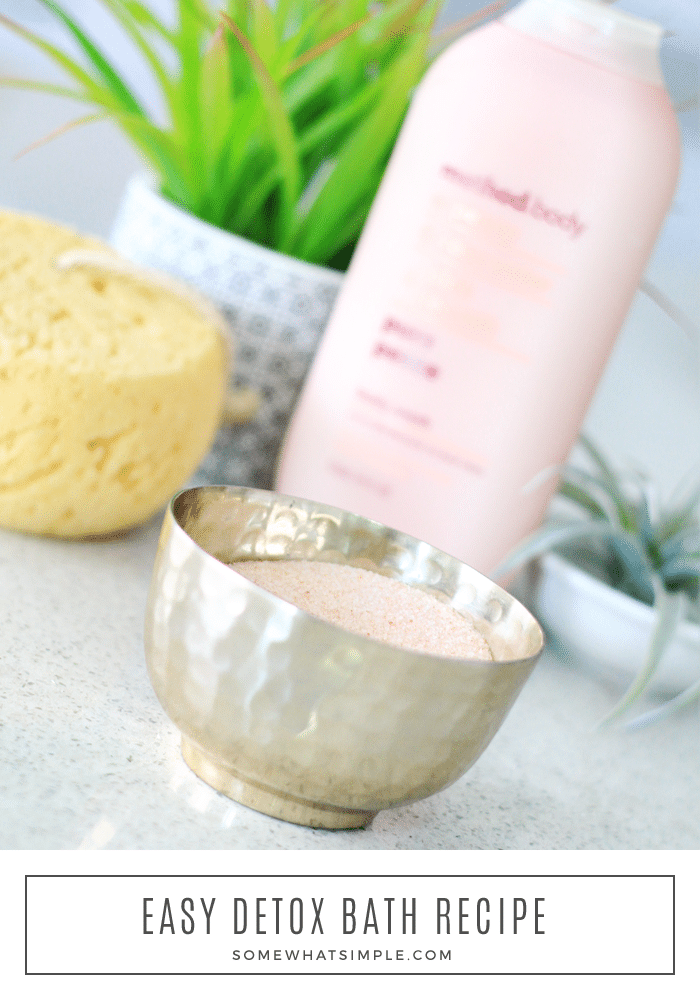 You can also use some of your bentonite clay mixed with water to make a paste. You can apply this paste on to certain areas of your body (such as your face) to draw out extra toxins.
I hope you find this relaxing!