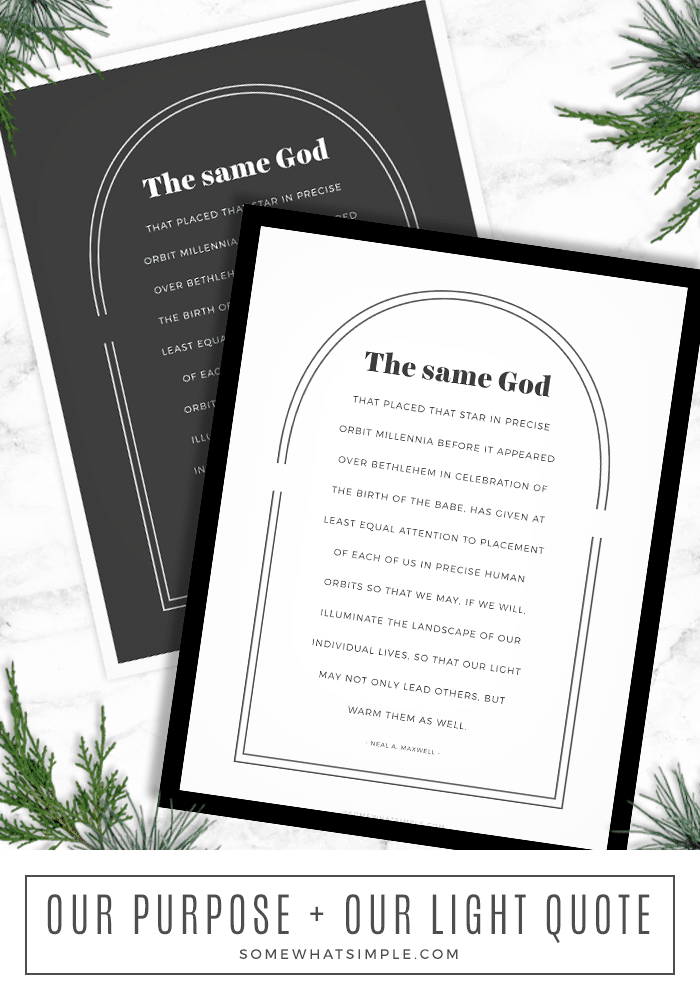 When the world is dark and confusing, our purpose is to be a light that will not only lead others to Him but warm them as well.
Here are a few more inspirational quotes + printables we think you'll enjoy – Be Believing, Live in the Moment, Foundation of Faith, and Enjoy Life.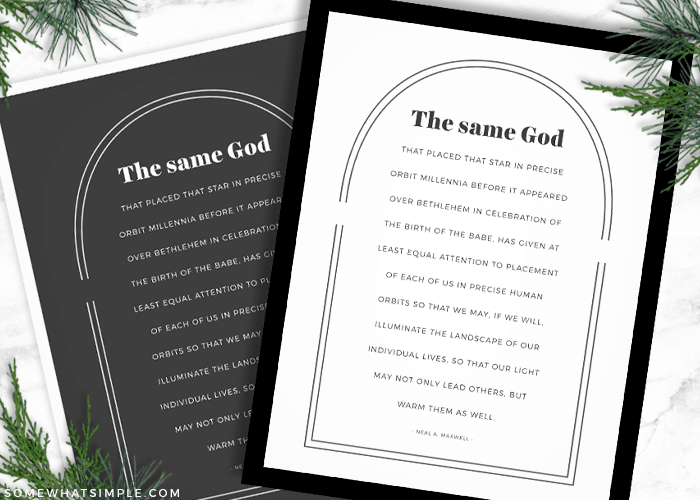 Be a Light
As the world turns dark and challenges increase all around us, it's more important than ever to "be a light and not just another shadow." I absolutely love this quote from Neal A. Maxwell –
"The same God that placed that star in a precise orbit millennia before it appeared over Bethlehem in celebration of the birth of the Babe has given at least equal attention to placement of each of us in precise human orbits so that we may, if we will, illuminate the landscape of our individual lives, so that our light may not only lead others but warm them as well."

-Neal A. Maxwell, That My Family Should Partake (Deseret 1974), p. 86
If God prepared for that star to be in place and shine at the exact time it was needed, would He not put forth the same effort on our behalf, directing us to opportunities where we can shine precisely when we are needed?
This is a great reminder of our responsibility to "illuminate the landscape", and not only lead others to Him, but warm them in the process!
Printable Quote
We made a free printable with a black and a white version of this quote.
Please remember, all our printables on Somewhat Simple are for personal use only. Please do not mass-distribute them, sell them, or claim them to be your own. If you're planning to print them to handout your church congregation, we are totally ok with that! 😉 For all other inquiries, please email us – info@somewhatsimple.com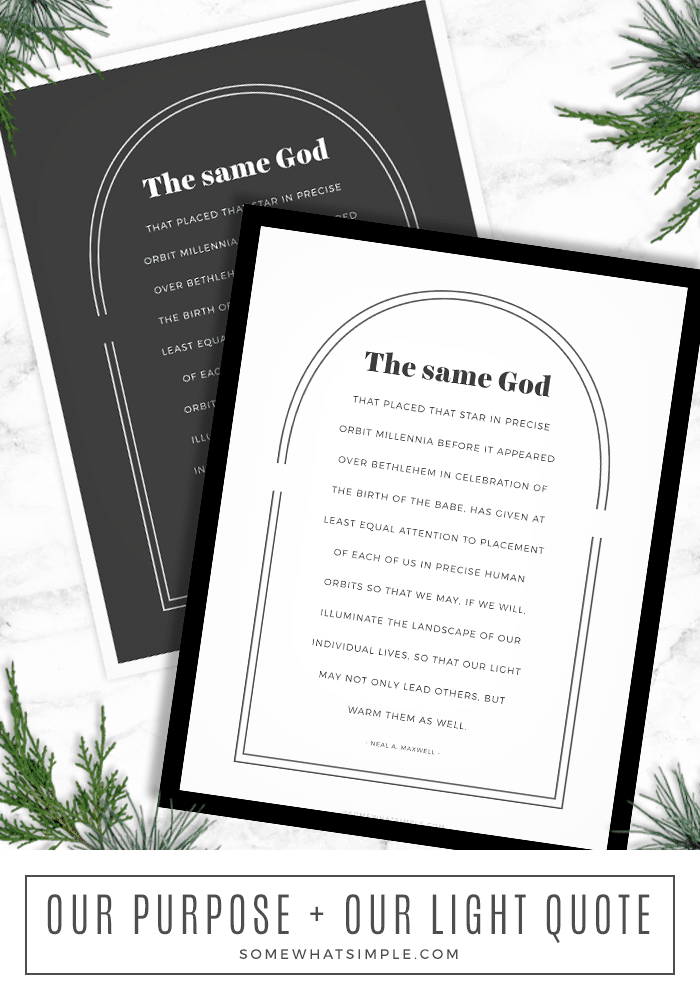 To learn more about my faith and why I believe what I do, click HERE.