Happy Sunday everyone! It's the first Sunday of the month, which means it's time for another "Share the Goodness" free printable. We want to spread a little happiness and faith all across the world to inspire those who stop by.
Here is our quote for December: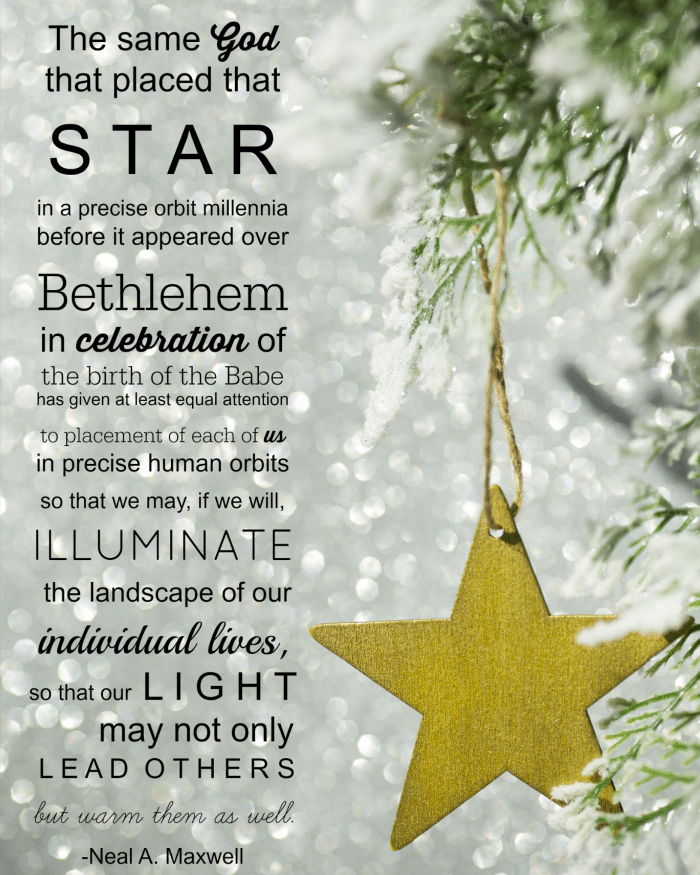 We also made a not-so-christmasy one if you want to keep it up year-round: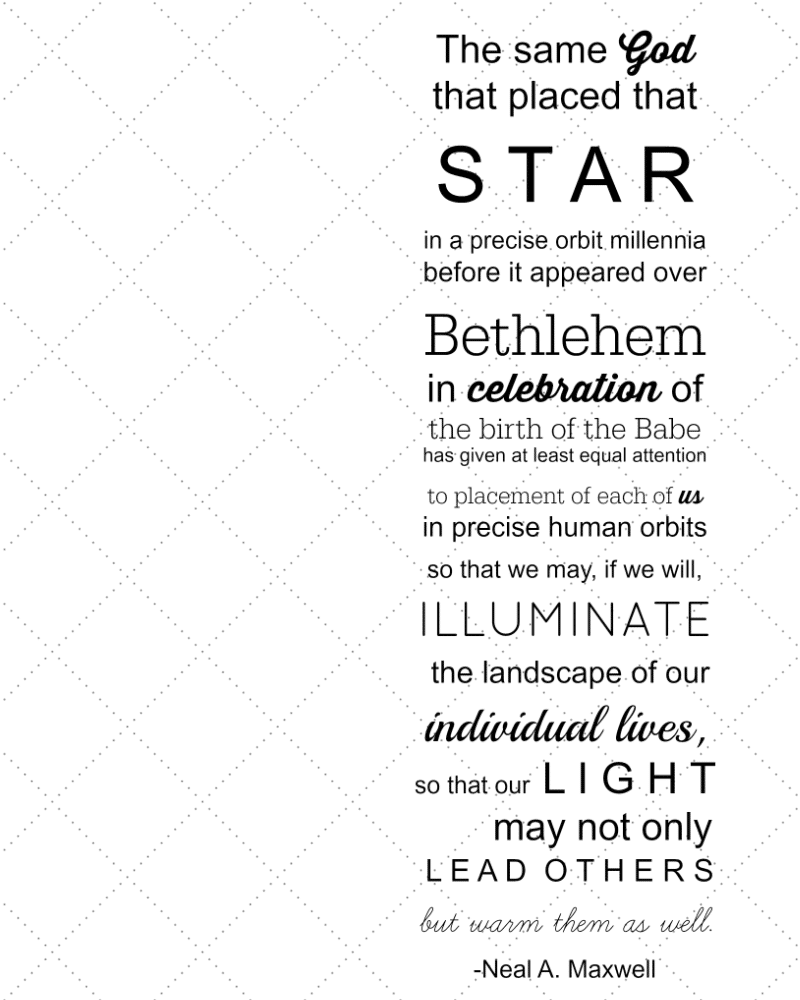 Right click on the images above to save it to your computer, or CLICK HERE to download the PDF.
I found this quote last year in an article called Meaningful Teaching at Home, by Darren E. Schmidt. In the article, Schmidt suggests 4 ways we can teach our children important life lessons. He quotes Neal A. Maxwell while speaking of the heavy responsibility we have to watch over God's children and how sometimes we can feel inadequate. He says of the above quote:
This statement uplifts me when I am discouraged. It gives my wife and me courage in our abilities as parents, knowing that our children have been placed within our "orbit" for a reason and that Heavenly Father trusts us.
I think sometimes we are too hard on ourselves and question our ability to parent. Sometimes it is a nice reminder to do your best and then relax- you're doing just fine!
To learn more about my faith and why I believe what I do, click HERE.
Here is some more inspiration from my friends:

Prince of Peace from Simple As That
Never Give Up from Lil Luna
Gratitude from The Crafting Chicks