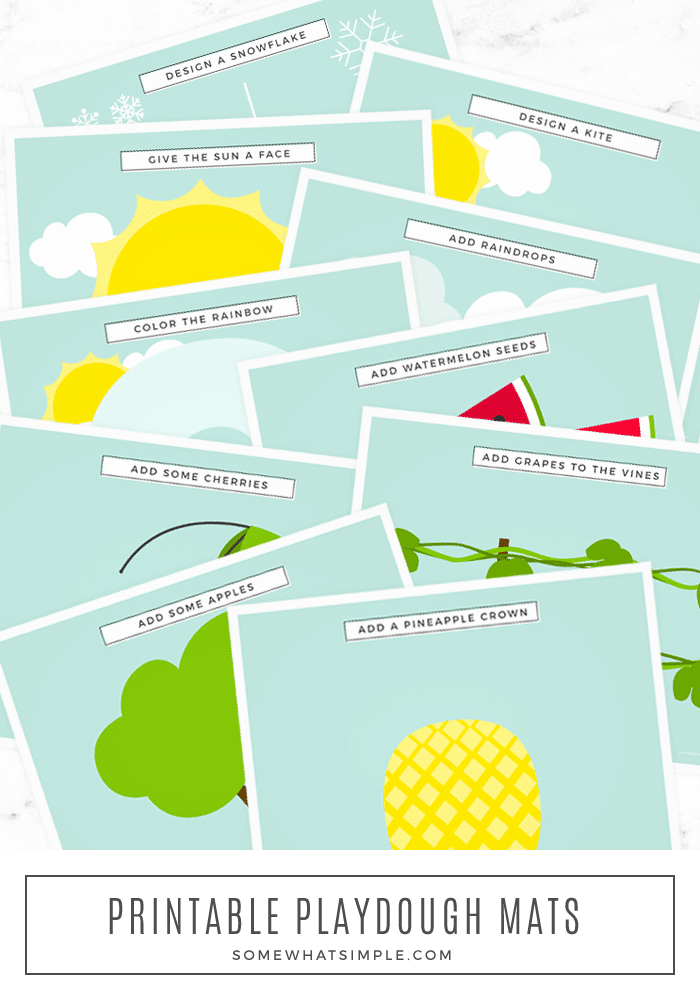 Our free printable playdough mats are a great indoor activity that your kids will love! Download and print them today for some easy, creative fun!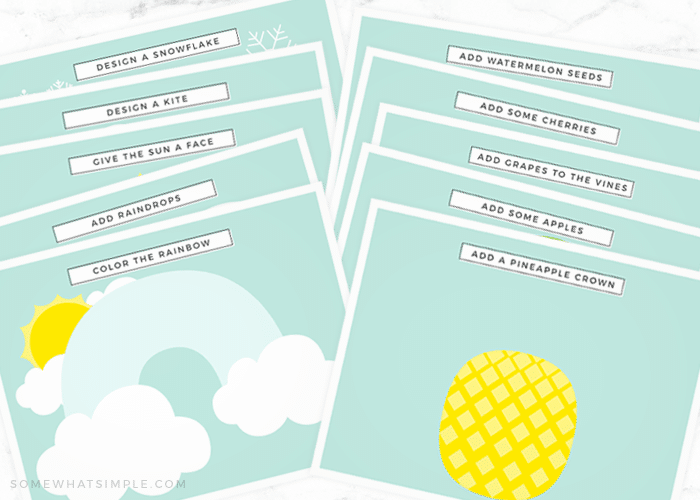 Free Playdough Mats
Playdough is one of those things that never goes out of style! It's been around for years and I don't see it going extinct anytime soon! Even my older kids like playing with playdough. My younger kids might be the ones who pull it out, but no one can resist building and molding something fun when all the playdough toys and tools are out on the counter.
Playdough Toys
We have plenty of playdough toys here in my home – rolling pins, cookie cutters, fun factory-style gadgets and more! But one of our most-favorite ways to play with playdough is by using our printable playdough mats.
The idea of playdough mats has been around forever, in fact, before there was any such thing as fancy graphics and free printables, my mom used to make her own for us kids by drawing a simple object with some markers and blank paper. If she was feeling really fancy, she'd mount the mats onto construction paper and "laminate" them with clear contact paper.
I have fond memories of playing with my siblings for hours on end with these mats, and so today, I thought I'd share some of my favorite playdough mats! (Only these are created digitally because I'm not as great at free-handing as my mom was!)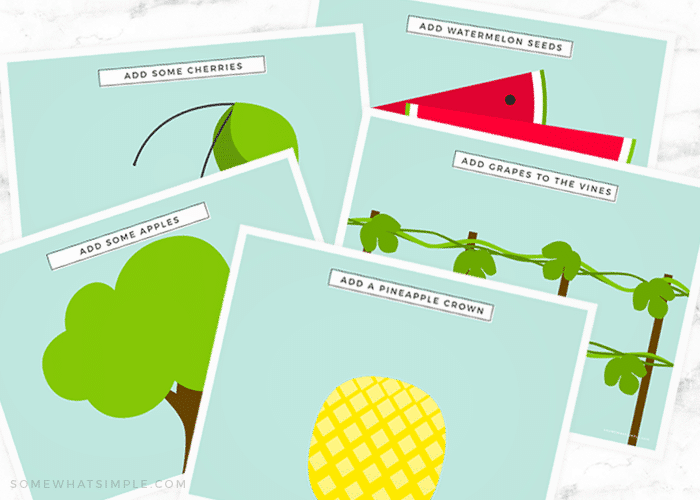 There are no right or wrong way to use these playdough mats, in fact, they are meant to be used as a starting point for creativity!
How to Use Playdough Mats
Supplies Needed –
Optional Supplies –
modelling clay
cookie cutters
plastic eating utensils
rolling pins
Playdough Mats are great for –
indoor boredom busters when it's too hot or too cold to play outside
quiet activities for home, church or while waiting for food at a restaurant
improving fine motor skills
encouraging parent-child interaction
gifting! (Print the mats and package them with some playdough and you're good to go!)
coloring pages or drawing prompts, when used with markers or crayons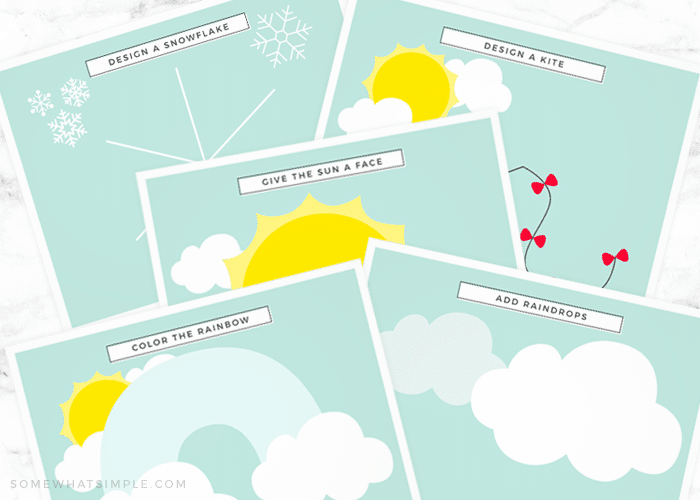 We designed 2 different themes for our play doh mats – a weather set and a fruit set. Add raindrops to a cloud, put a face on a sun, add some apples to the tree and more!
Each sheet is on it's own page – nothing huge to piece together, and we also included a black and white version so they are printer-friendly and easy to have ready to go!
Laminate each sheet to use over and over again!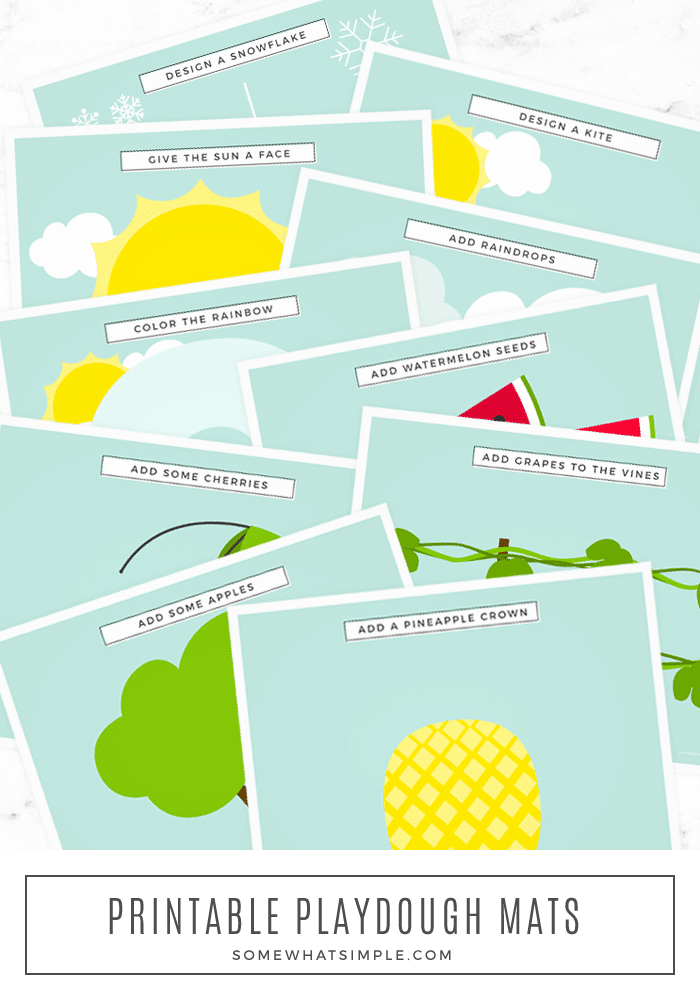 Ready to print your own Play Doh Mats?
Click the links below to download the ones you want:
Weather Playdough Mats – Color
Have so much fun!
SaveSave