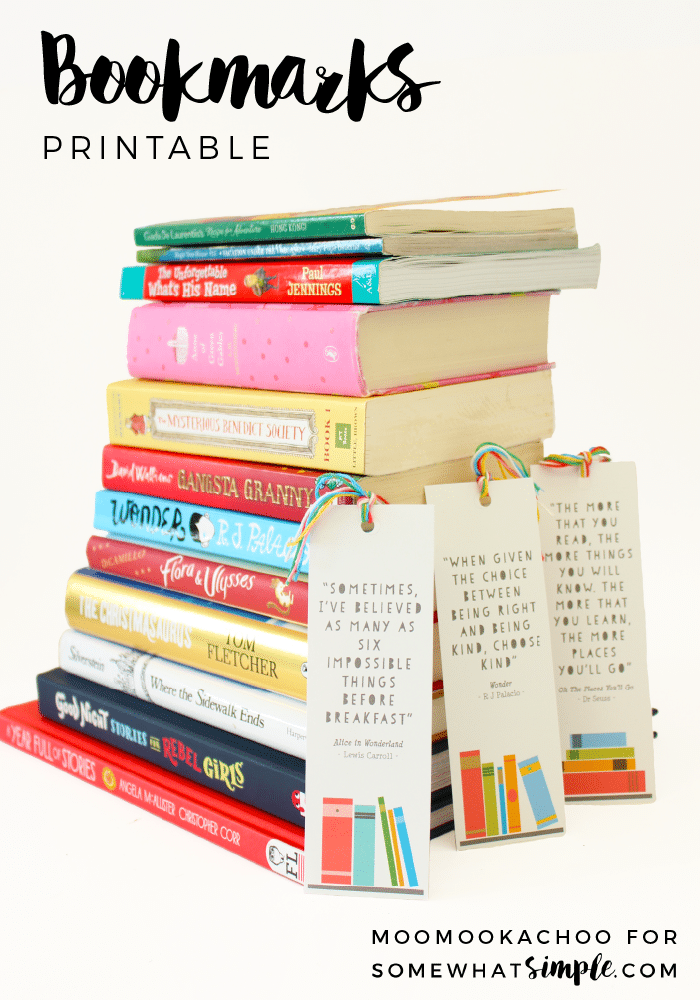 These cute printable bookmarks for kids include some of our favorite quotes from children's books. Inspire your kids to get their nose in a book!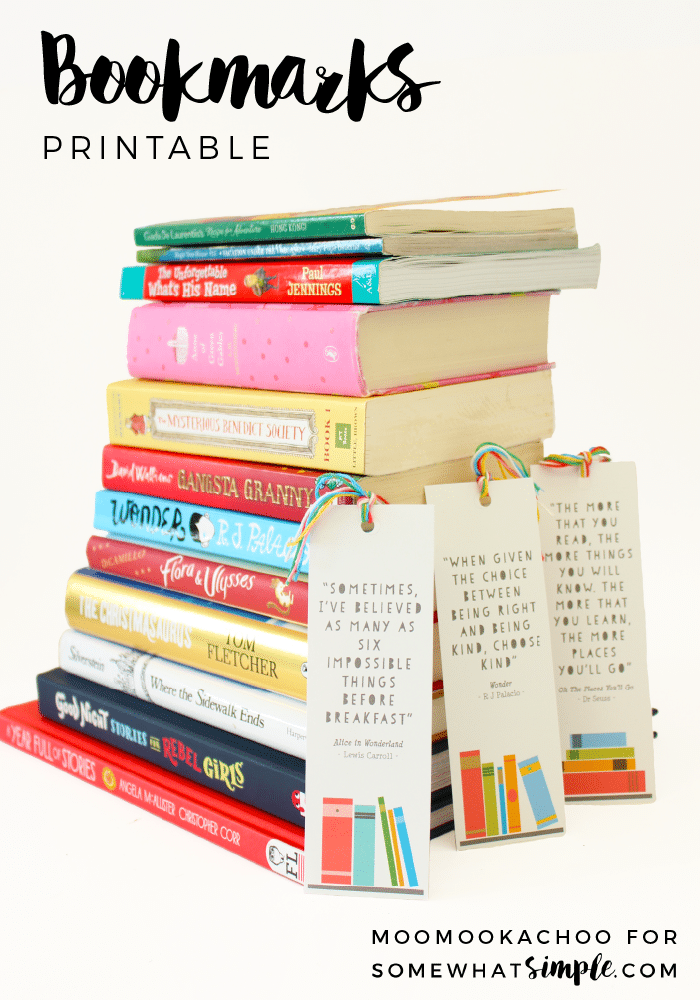 We're a family of readers. The way books can transport you to a different time, a different world, a different life – it's magical! We're also a family who are guilty of dog-earing our books because we don't have bookmarks close at hand! If you're like us, never fear – we've got some cute printable bookmarks for you to use to save those books!
Printable Bookmarks for Kids
Supplies –
a copy of the Printable Bookmarks, printed on cardstock
a pair of scissors
a hole punch
embroidery cotton or wool
Directions –
Take your copy of the printable bookmarks and cut around the edges of the bookmarks.
Using your hole punch, punch a hole at the top of each bookmark – we've provided a guide for you.
Select some embroidery cotton or wool and cut your desired length and thread it through the hole. Tie to secure in place.
… and you're done!!!

Easy Peasy!
Here are a few more book related posts you might enjoy: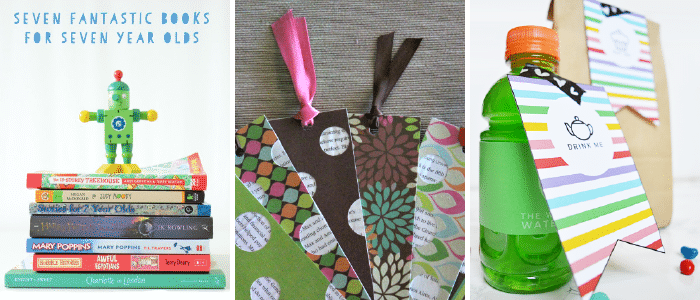 Seven Fantastic Books for Seven Year Olds // Scrap Paper Bookmark Craft // Family Reading Night Activity