Grab the kids and some supplies you probably already have on-hand and make a few bookmarks!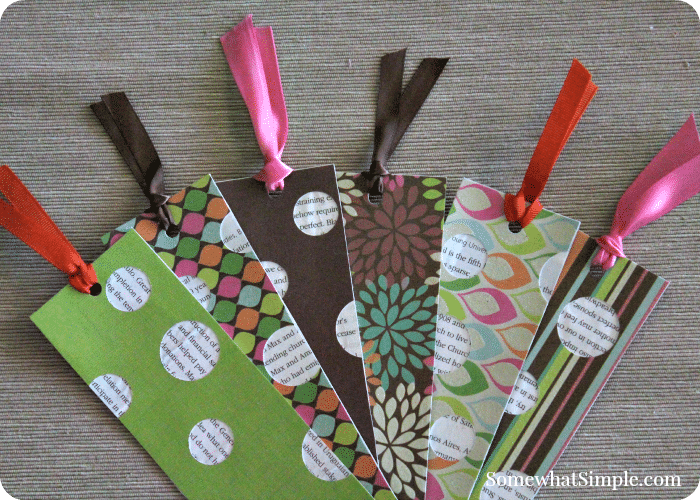 These book-page bookmarks are easy and fun and very kid-friendly. Here is how to make them: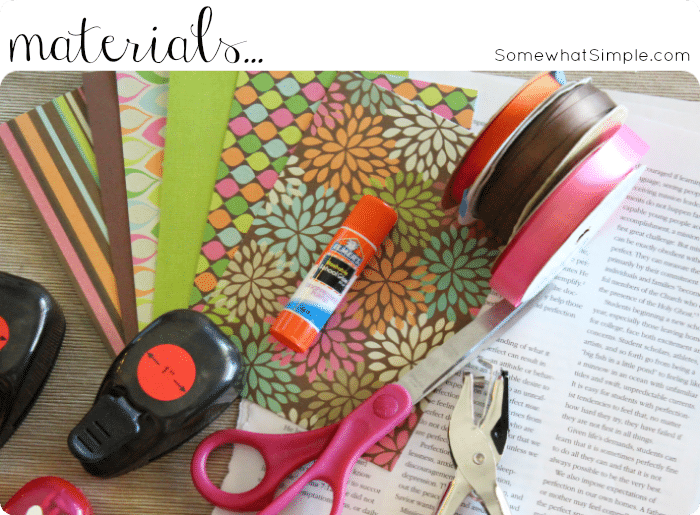 Cardstock
Book or magazine pages
Scissors
Circle punches (I used 2 different sizes)
Glue stick
Hole punch
Ribbon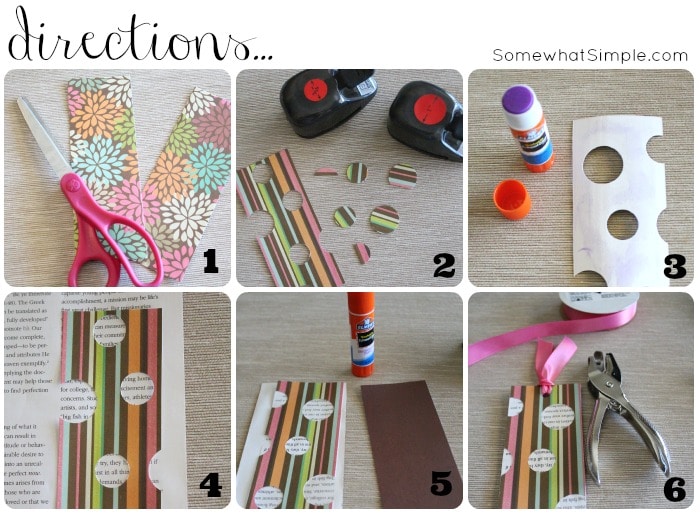 Cut your cardstock to the size you want for your bookmark
Using your circle punches, punch out circles in various spots on the cardstock bookmark.
Put glue all over the backside of your punched cardstock.
Place your cardstock on top of your book page, glue side down. Press firmly.
Put a generous amount of glue on another piece of cardstock and press to the backside of your bookmark. Press firmly.
Add a small hole with your hole punch to the top of your bookmark. Loop some ribbon to the top & you're done!