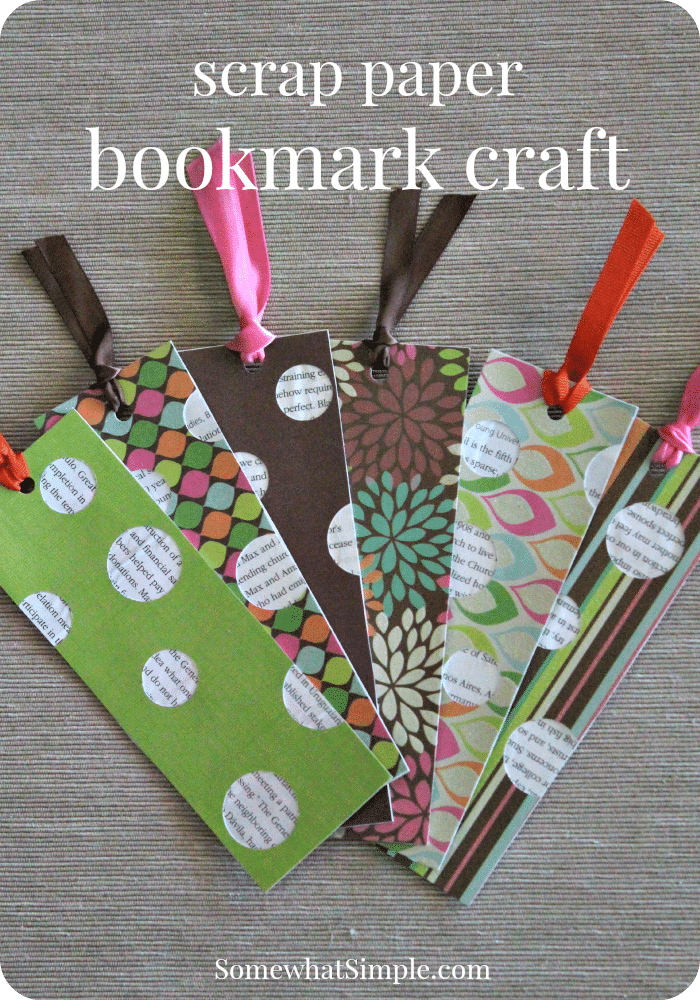 I have a fun bookmark craft to show you today that your kids will love to create, but first I want to tell you about a new idea I've implemented with my kids this summer- Family Reading Time. (Sounds simple enough, right?)
One of the ways I am trying to avoid "summer mush brain" for my kids is to encourage reading- lots and lots of reading! Before the TV goes on in the morning they have to read for 15 minutes, we go to the library every Tuesday, they are enrolled in the summer reading program, we listen to books on CD in the car, and we have started reading books together as a family each night before bed. Last night, we finished the book Wilbur's Song, by Robert A, Tinney Sr.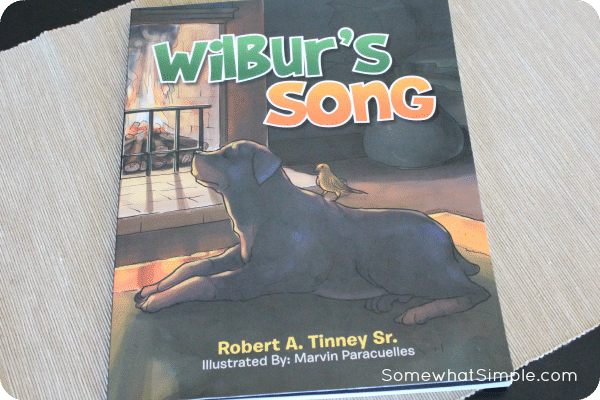 Bob Tinney is my dad's friend from work, and although I've never met him personally, I was excited to get my hands on his new book. (It's always fun to read a book when you "know" the author, right?)
The story is about a canary and a Rottweiler who become friends when the canary (Wilbur) gets separated from his mom and dad during their migration south. Throughout the book, the canary and dog experience several adventures and learn important life lessons together- bravery, love, respect and strength.
Because my kids range in age (7 months- 11 years) and they also range in personality, it can be tough to find a book that is entertaining for all of us, but this book was PERFECT for us to read together before bed. It has adventure and humor as well as suspense and sadness that kept us all wanting to know what was going to happen next. Plus it has talking animals and darling pictures… what kid doesn't love that? The book has a lot more words than pictures, so the kids and I would just read a few pages each night before bed and then pick up the next night where we left off. It is only 66 pages including pictures, making it an easy read, but not something you could finish with young kids in a night or two.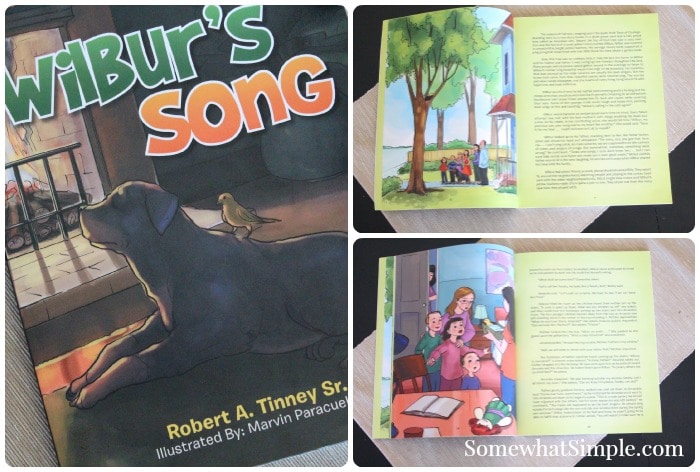 If you'd like to get your hands on a copy, Wilbur's Song is available on Amazon in paperback and on the Kindle.
CLICK HERE TO READ MORE & GRAB YOUR COPY TODAY!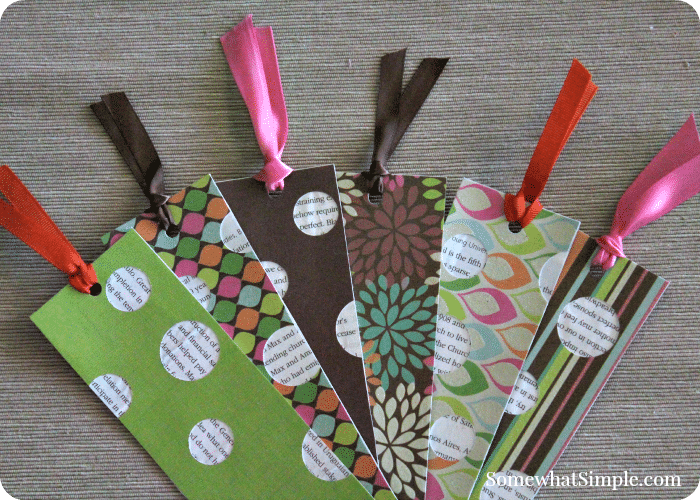 While you're waiting for your book to be delivered, grab the kids and some supplies you probably already have on-hand and make a few bookmarks! These book-page bookmarks are easy and fun and very kid-friendly. Here is how to make them: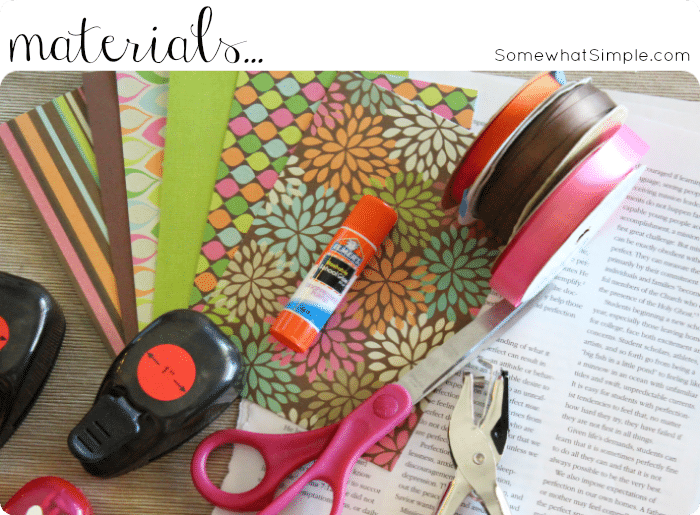 Cardstock
Book or magazine pages
Scissors
Circle punches (I used 2 different sizes)
Glue stick
Hole punch
Ribbon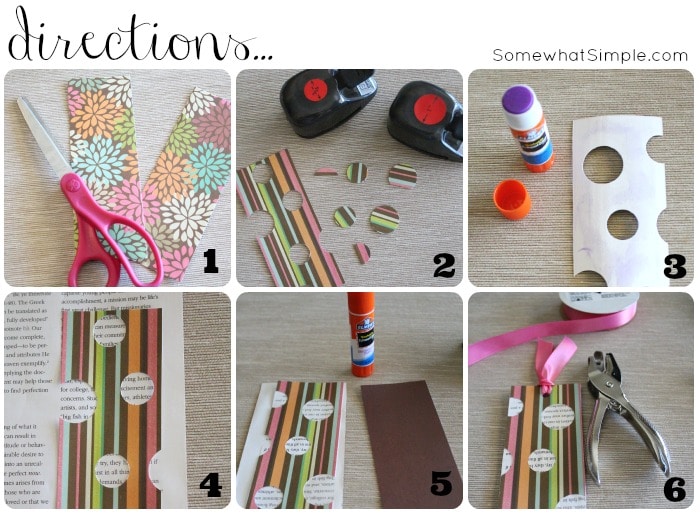 Cut your cardstock to the size you want for your bookmark
Using your circle punches, punch out circles in various spots on the cardstock bookmark.
Put glue all over the backside of your punched cardstock.
Place your cardstock on top of your book page, glue side down. Press firmly.
Put a generous amount of glue on another piece of cardstock and press to the backside of your bookmark. Press firmly.
Add a small hole with your hole punch to the top of your bookmark. Loop some ribbon to the top & you're done!