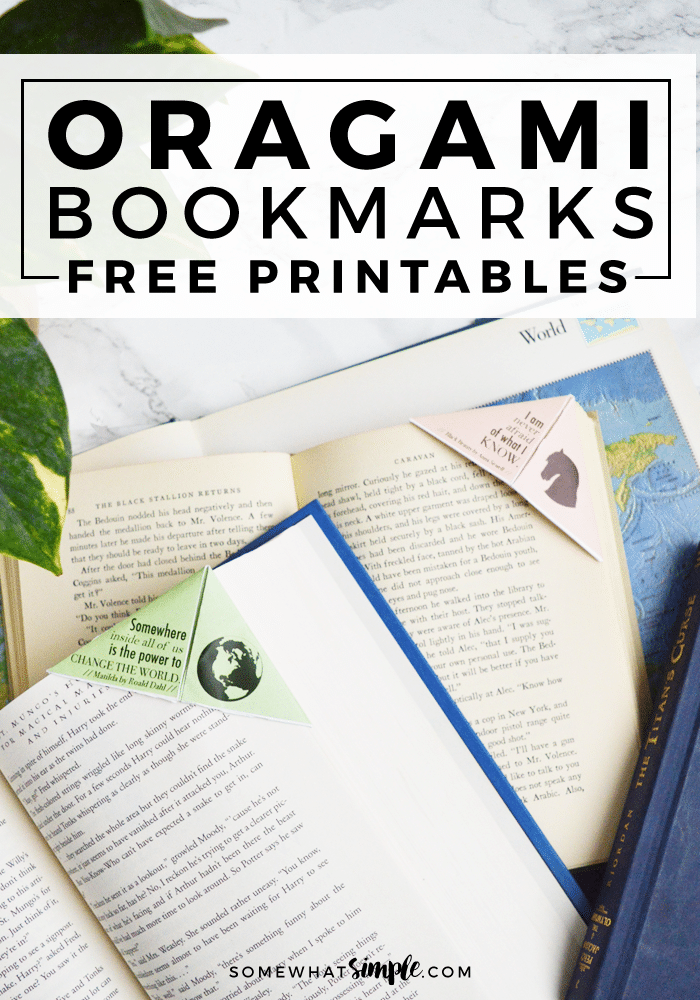 Kids and adults alike will love making and using these clever free origami printable bookmarks!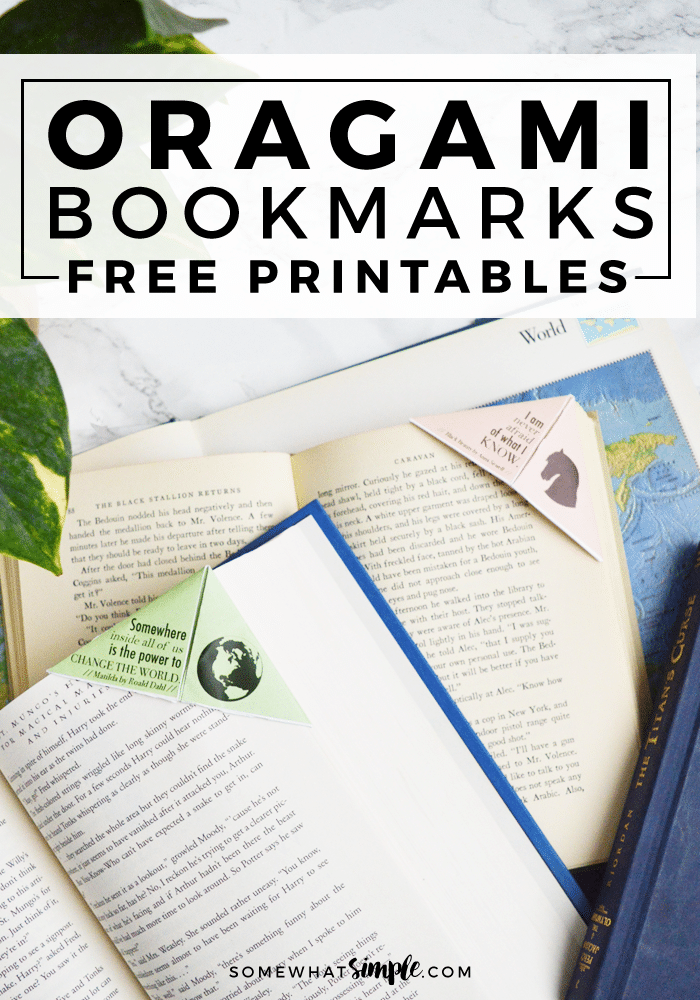 I'll let you in on a little secret. I LOVE books. I love a fabulous story with a twisting, turning plot that keeps me from doing the dishes or laundry or going to bed at a decent hour because I just can't put it down. But even if I can display some sort of self-control (i.e. the kids need dinner) there's another reason why I don't want to put it down: I don't own a proper bookmark. Torn open envelope from my last bank statement? Used it. Business card from the pest control guy? Yep. Piece of (unused) toilet paper? Guilty. Shamefully guilty.
I decided that I needed a proper bookmark. I saw a few designs floating around the internet, so I decided to create my own. And yes, my fellow tear-a-piece-of-paper-from-your-child's-old-school-newsletter-and-use-it-as-a-bookmark-ers, I will share these printable bookmarks with you.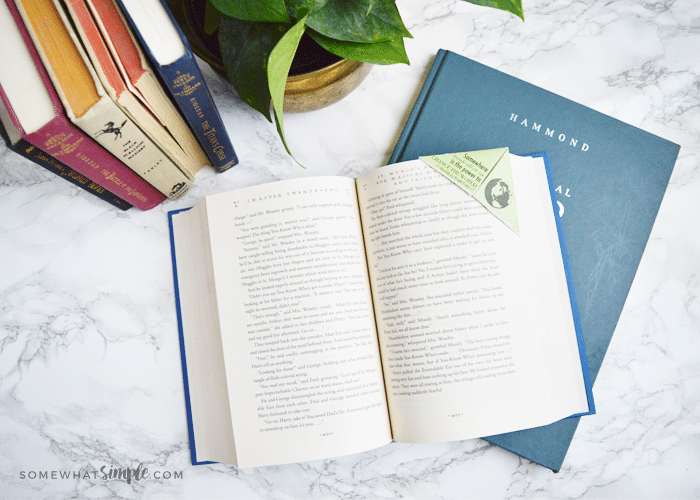 origami printable bookmarks
supplies
free printable bookmarks (download below)
scissors
books
directions
First print off and cut out the bookmark(s).
Follow the pictures below to fold your bookmarks: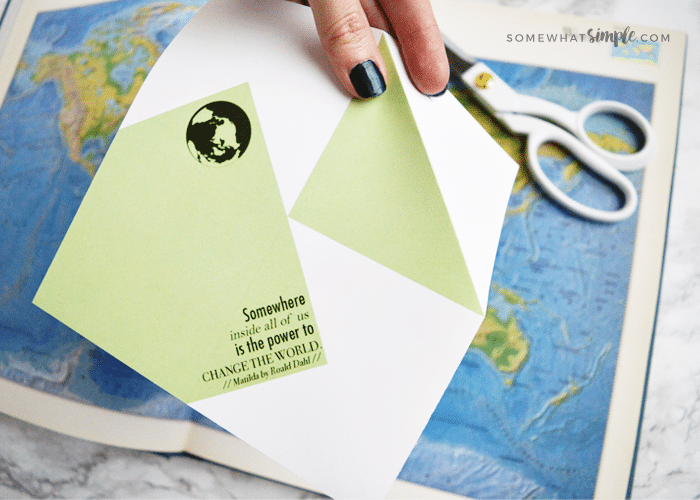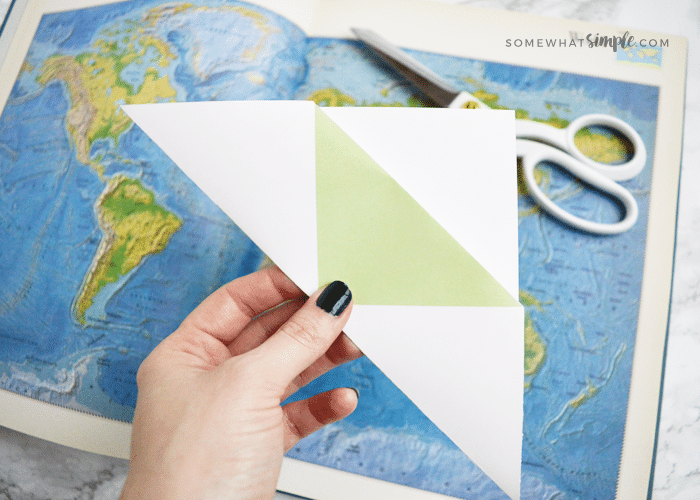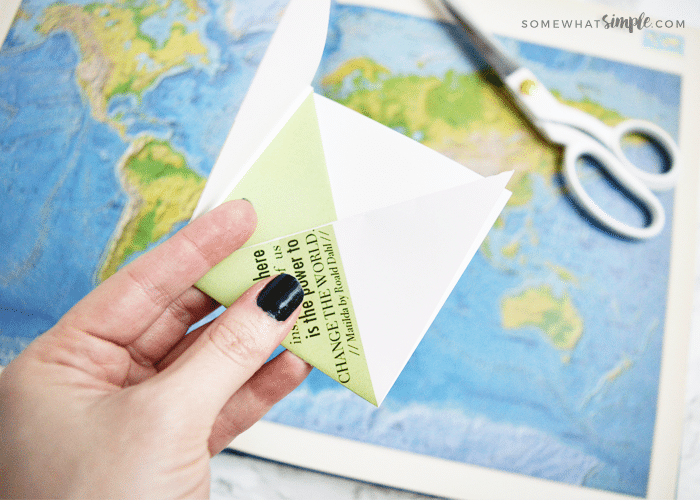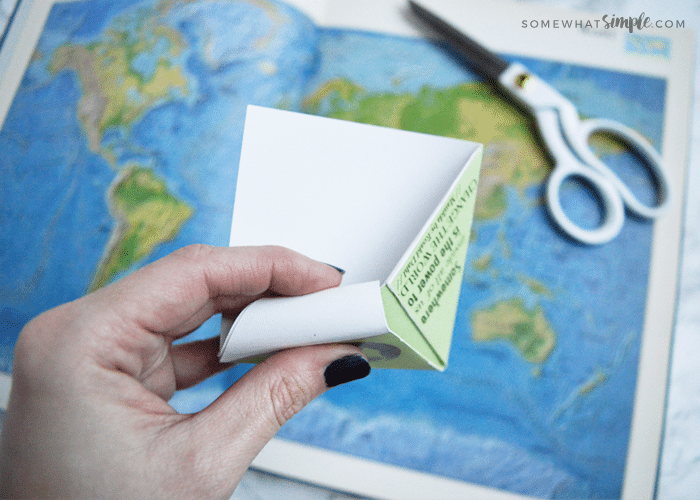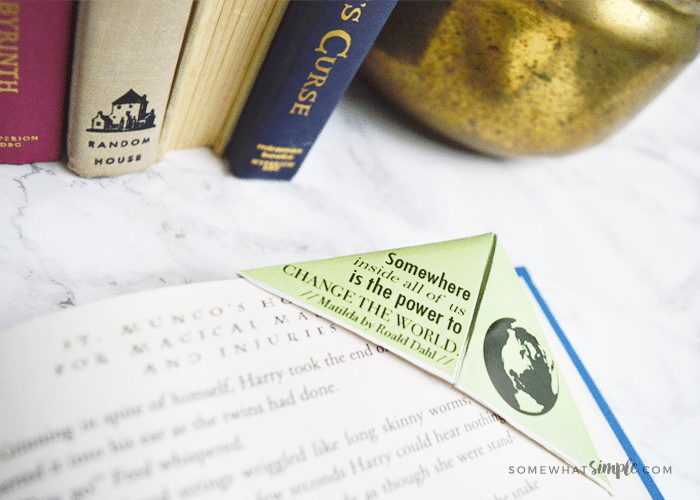 Super easy. And it looks so much cuter in your book than a square of toilet paper: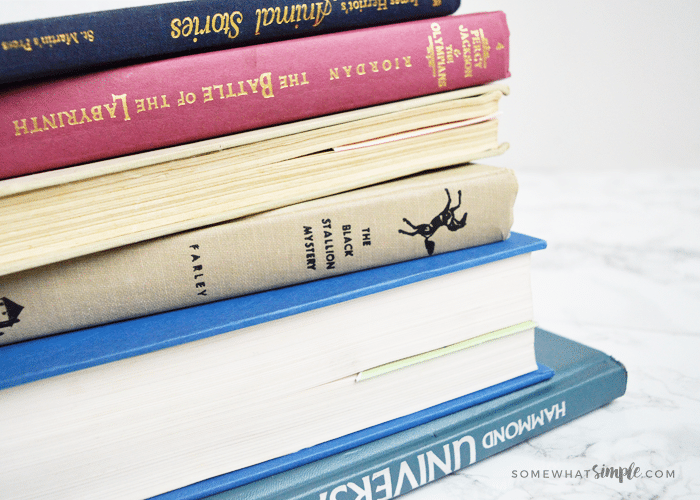 Ready to try your hands at paper folding?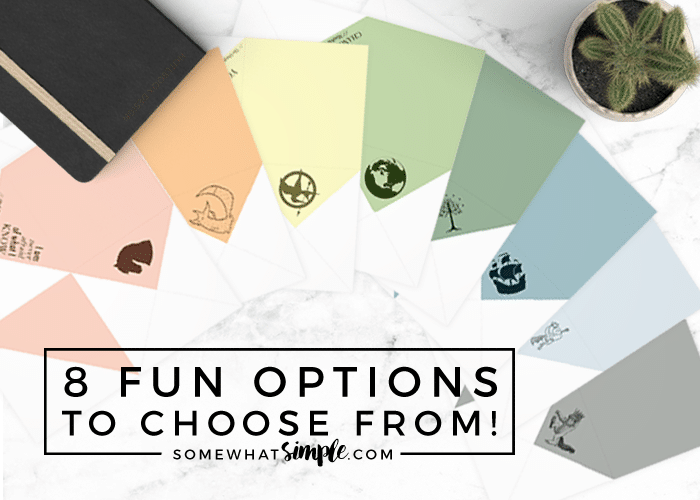 (Includes all 8 designs)
Have fun, and happy reading!
. . . . .
Our readers also enjoyed these posts:

Homework Punchcard Bookmarks || 10 Favorite After School Snacks || Family Reading Night Activity + Printables
This post originally published in 2012, but was updated with new images in 2017.