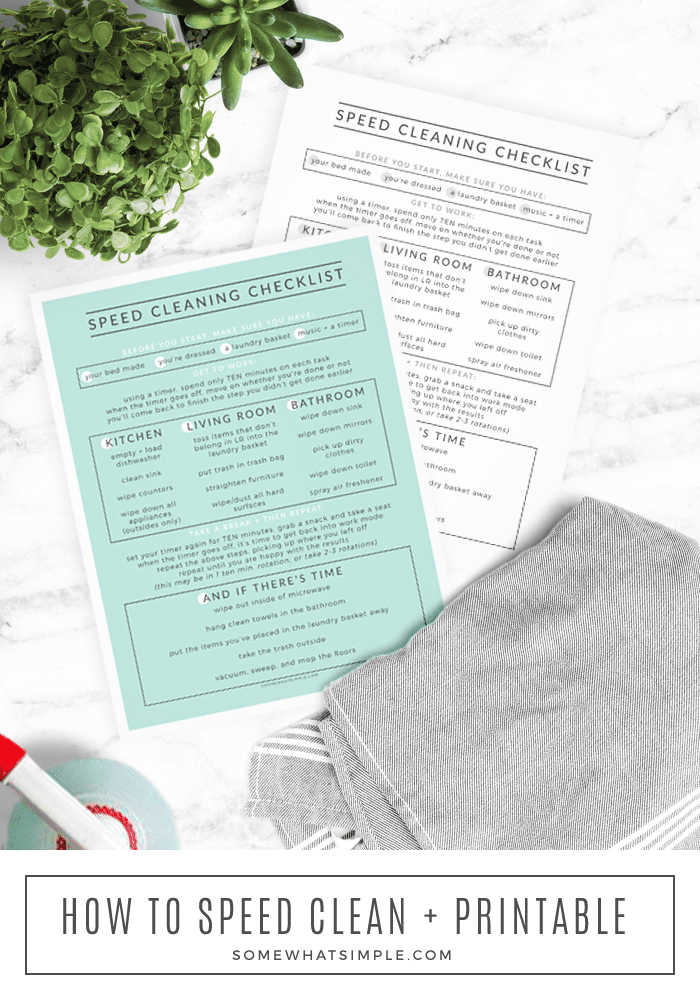 Today we are sharing a free speed cleaning printable to help you get your house clean quickly!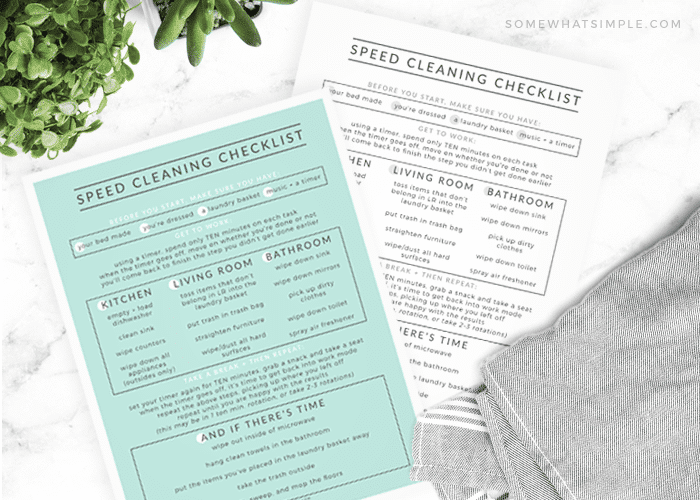 How to Speed Clean Successfully
Hosting house guests is actually one of my favorite things to do! Whether they stay for an hour or a week, I really love having friends and family visit my home.
But what do you do when you get an unexpected call from a surprise visitor saying "I'm on my way!" … we all have those times, right?
Instead of panicking or giving up, take what little time you have to make your house presentable!
Several years ago, I read an idea from FlyLady called "Crisis Cleaning." It's the best way I have found to help you in your crazy dash to clean your house before the visitors get to your door! I'd recommend reading the full article (I'd actually recommend reading the entire site, but you have company coming! Don't get sidetracked right now!)
Here are some other posts that can help you stay successful in your speed cleaning:
speed cleaning printable checklist
Today I wanted to share with each of you the printable outline I made so you can grab it at a moment's notice… because sometimes when preparing for house guests, a moment's notice is all the time we have to prepare! You can grab the color or b&w version: put it in a binder with a sheet protector, laminate it, etc. so you can keep it looking great even after a billion uses! 😉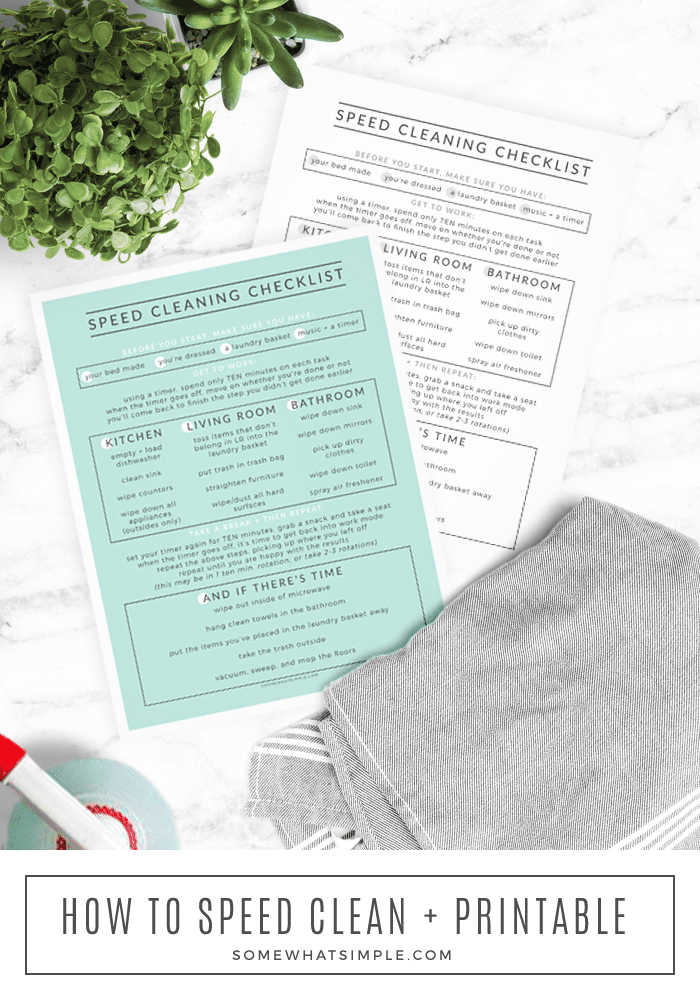 Nothing feels better than a clean house!
Now my only questions is, what kind of music do you listen to while speed cleaning? I need to make a new playlist!
This post originally published on Somewhat Simple in August 2011 but was updated with a new free printable and images in 2018