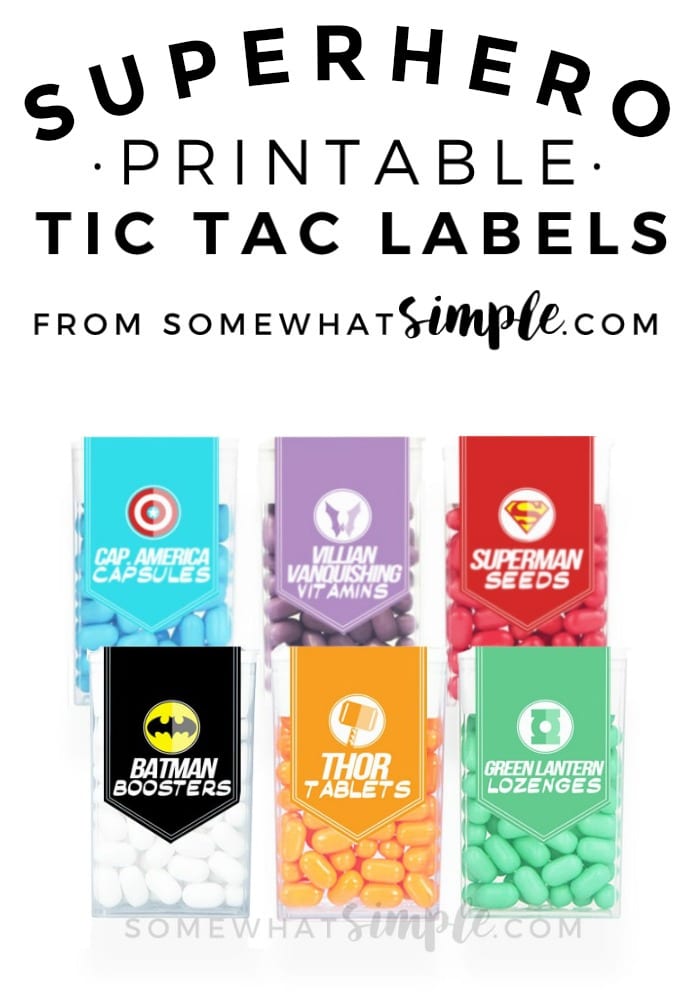 These Superhero Tic Tac Label printables are a perfect addition to your little guy's next celebration!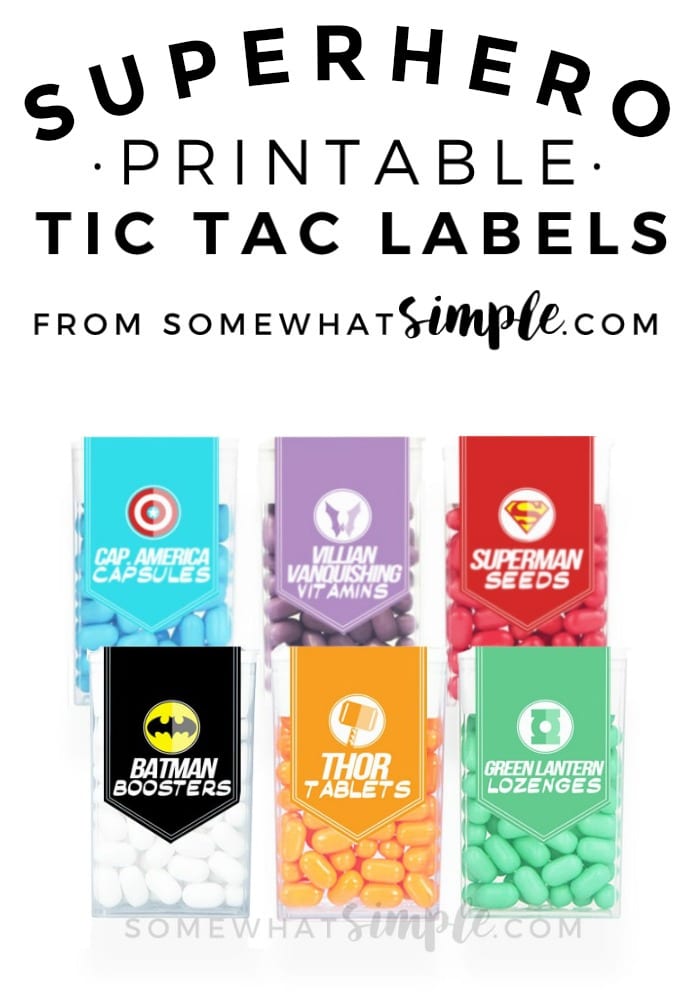 A few weeks ago we shared with you our darling Princess Tic Tac Labels and you all went NUTS! You didn't think we'd leave out all our favorite little men, did you?
These Superhero Tic Tac Labels are so simple to make – and they make the perfect place settings, party favors, class gifts, etc.
Are you ready to get make your own? SWEET.
Simple Superhero Tic Tac Label Printables
MATERIALS:
*If you'd like to get even fancier, print these off on sticker paper, and eliminate the need for a glue stick. ?
NOTE:
DIRECTIONS:
Cut out labels.
Glue the labels on the Tic Tacs
…that's it!
And when you're done, you'll have some adorable Tic Tacs to share with family and friends! 'Cuz nothing says "Let's Save the World" like Superman Seeds. 😉 They're perfect for all ages, and everyone so far has gotten a kick out of them!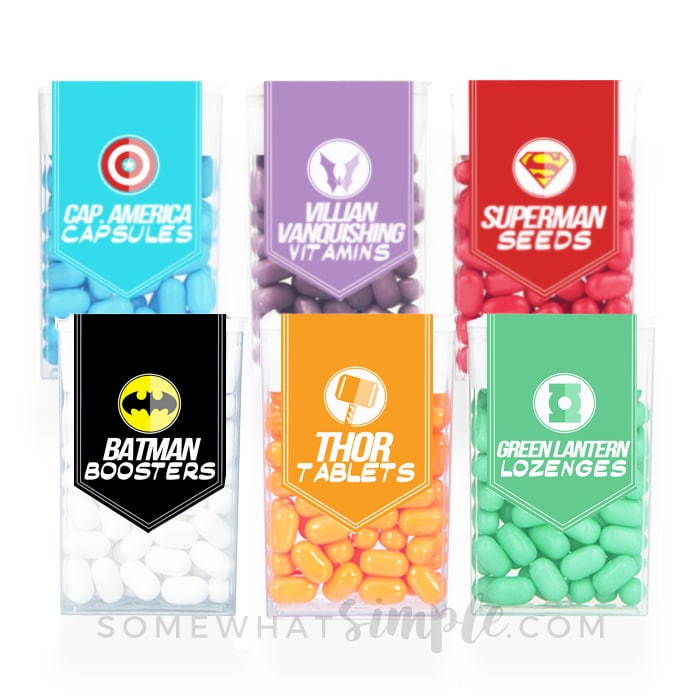 I hope you love these as much as we do around here! Now go and spread the Tic Tac love!