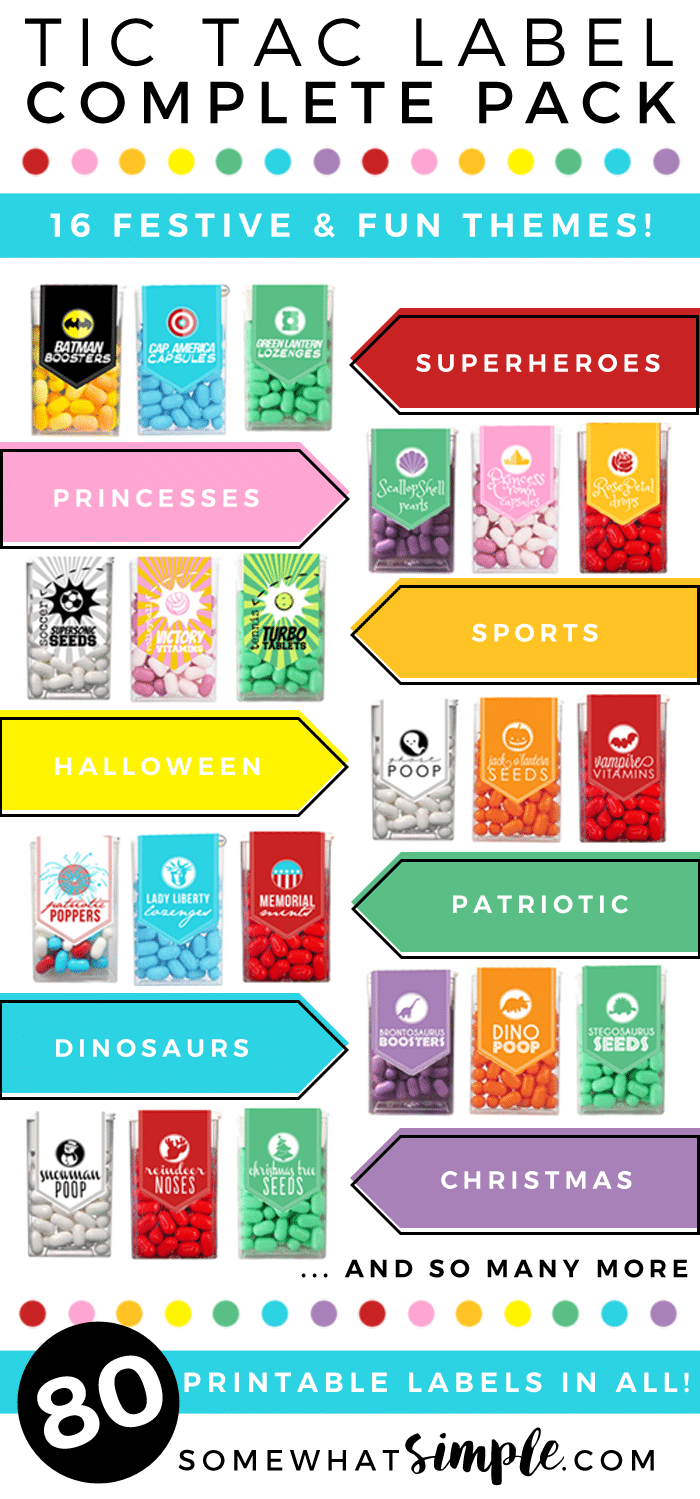 If there's one thing the readers of Somewhat Simple love, it's our Tic Tac labels! And why wouldn't they? These really do make the perfect little gifts and party favors!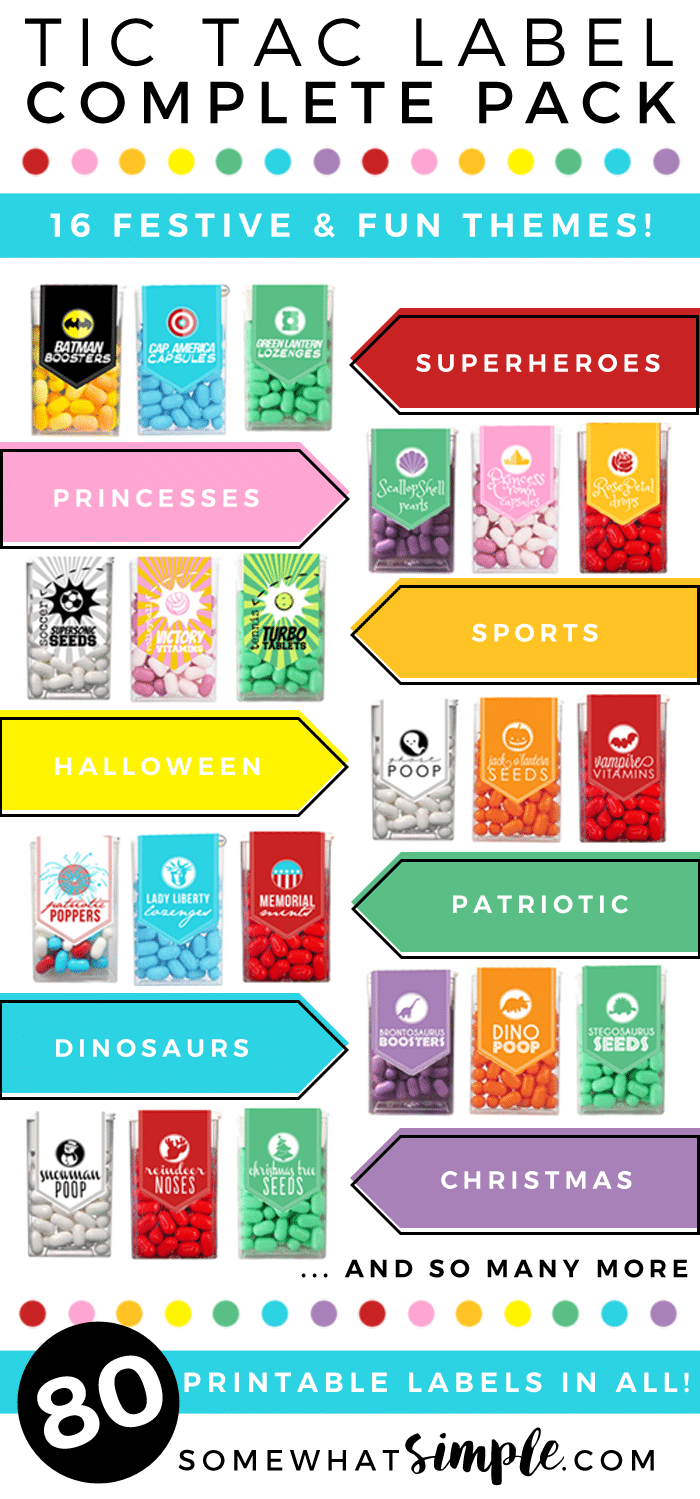 We created our first set of Halloween labels in 2012, and we had NO IDEA how popular they would be! Requests came in from our readers all over the world for more and more designs and pretty soon we had a library of labels for practically every holiday and celebration! (We even did some custom designs for school sports teams, work parties, and even translated some of our sets into other languages!!! It is cray and exciting to see how the popularity of a simple sticker on a box of tiny mints – right?)
Birthdays, Christmas, Halloween and Back to School – if you can throw a party for it, we've got you covered!
Readers everywhere are using these labels as stocking stuffers, party favors, teacher's gifts, handouts and more! These labels are so simple, and so much fun! My kids get a kick out of them and they love to hand them out to their friends for various parties at school. We currently have 16 themes with 80 labels, so if you're looking for a fun, simple gift – you've come to the right place! Take a look at allllll the different designs –
Tic Tac Labels
Click each image for specific details and directions on how to download them.
[pt_view id="c234300rdk"]
Aren't these Tic Tac labels so fun?!
Our Christmas set is one of our most popular ideas during the holidays – 'cuz nothing says "Merry Christmas" like a tiny box of Snowman Poop, am I right?!
With 2-9 gorgeous labels in each theme, that's a total of 80 labels!! Any holiday or birthday party, and family or friend gathering can now be complete! These add the perfect final touch!
You can find ANY flavor Tic Tac Amazon.
(Seriously, they have every color imaginable!)
So what are you waiting for? Let us help make your life a little sweeter!
If you don't see the holiday or theme you are looking for, feel free to contact us and let us know what we are missing! We are always happy to hear feedback from our readers, and we may even add more designs to our label library! (Email Steph@SomewhatSimple.com to get in touch!)
Do you have a favorite design?
We'd love to hear your thoughts. Leave us a comment in the section below and let's chat!
Thanks for visiting Somewhat Simple, and we hope you have a happy celebration!
CHEERS!!!
Here are a few more ideas we know you'll love –
https://www.somewhatsimple.com/love-notes/