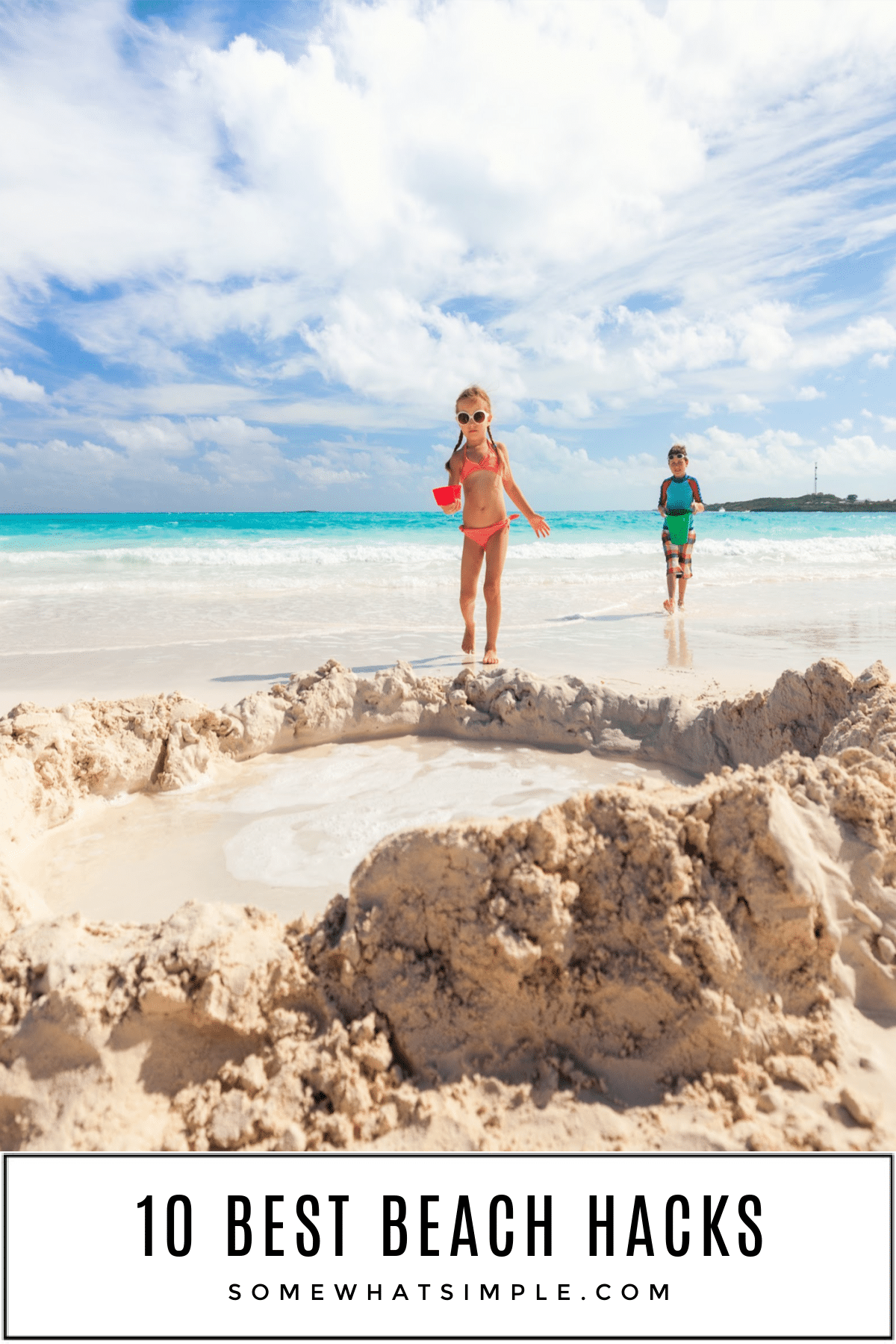 Sunscreen, sand, snacks, and safety tips – here are 10 beach hacks for a fun, comfortable, and safe trip to the beach!
When you're done with your day at the beach, whip up some Orange Creamsicle Smoothies, Dirty Monkey Mocktails, or Strawberry Lemonade Popsicles to cool everyone off!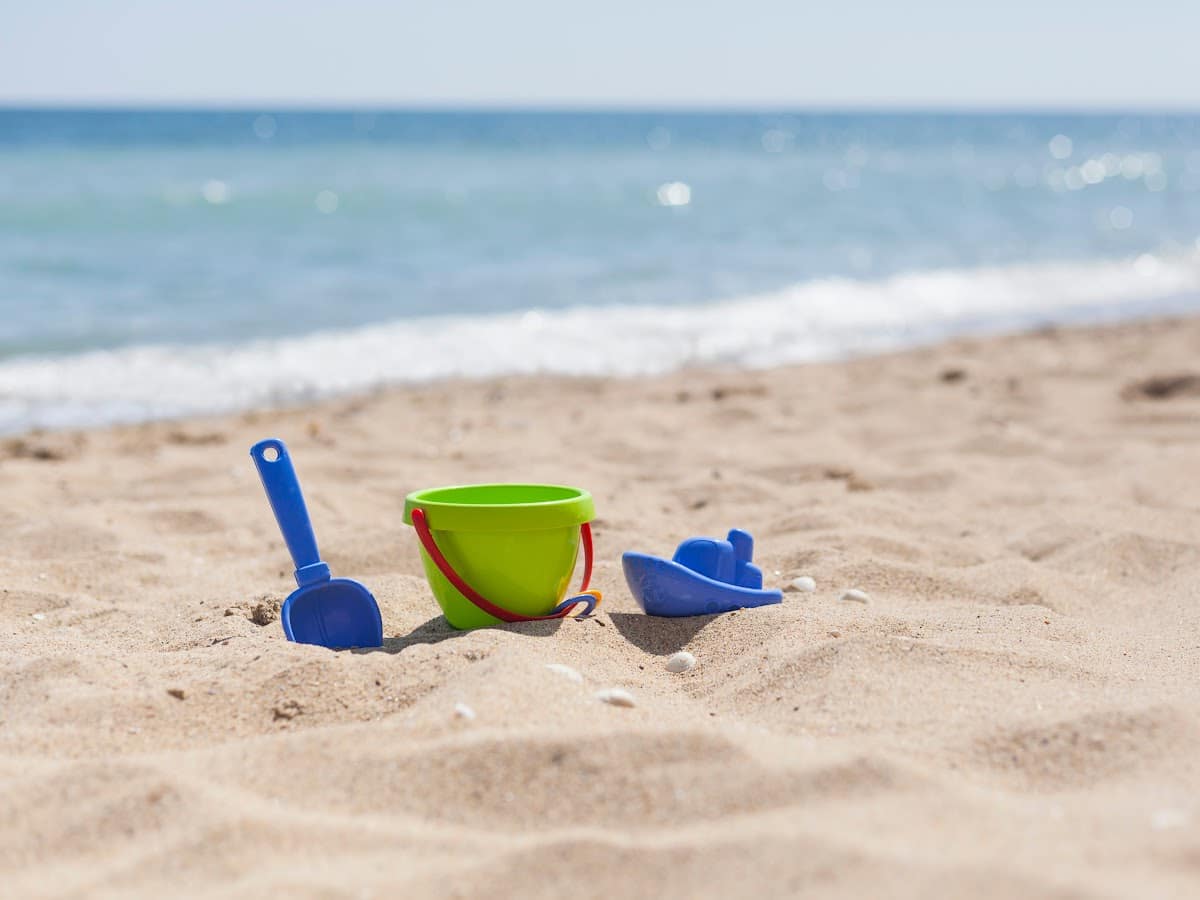 10 Favorite Beach Hacks
Each year thousands of families take to the beach with their towels, sunblock, and sun hats – ready for an amazing beach vacation.
There are plenty of things to do and so many items to take for a fun beach day. These 10 Beach Hacks will make your beach trip more fun and much more organized!
Keep Your Valuables Safe – Wrap your wallet and car keys in a baby diaper. This will keep them out of the sand, and out of the hands of potential thieves. Rolling up cash and hiding it in an empty chapstick tube works great, too!
Sunscreen Application – Use a beauty blender to apply sunscreen on your child's face.
Sunscreen Timer – Set a timer on your phone as a reminder to reapply kids' sunscreen.
Sand + Waterproof Cell Phone – Store your phones and tablets in ziplock sandwich bags so they don't get wet and sandy, but you can still use them.
Sand-Free Set Up – Take a fitted sheet and place a heavy item in each corner- a beach bag, a cooler, etc. Pull the corners of the sheet over the items to create a walled area free from the sand!
Baby + Toddler Play Area – Bring a blow-up kiddie pool for little ones to have a sand-free place to play.
Keep it Cool – Freeze some water bottles to use as ice in your cooler. Not only will these keep other items cool, but they'll be a refreshing drink as they melt, too! Another tip – when you first get to the beach, dig a hole in the sand big enough for your cooler, then bury it for better insulation.
No more sandy toes – Skip the showers on the beach and instead, rub baby powder on your legs and feet to remove sand easily and leave your skin nice and smooth.
Soothing Sunburns – Freeze aloe vera gel in ice cube trays to make aloe vera ice cubes for easy relief after a day in the sun!
Helpful Beach Items –

beach umbrella or small beach tent to offer shade
battery-operated fan to point at sleeping babies
SPF hat with straps for little ones
a change of clothes + waterproof bags to put wet clothes.
mesh bag – perfect for beach toys so you don't bring the sandy shore home with you! (I like all the pockets in this one so you can pack more than just sand toys!)
umbrella stroller or light-weight wagon – perfect to transport babies and gear.
giant beach blanket
Turkish beach towels – they're so lightweight, easy to pack and they dry fast! (I have these and LOVE them!
grab some kitchen items from Dollar Tree to make great sand toys! Colanders, ladles, spray bottles, spoons, bowls, etc.
flip flops and water shoes for rocky shores or when the sand is hot
Going to the beach is a once-a-year trip for so many families – be sure to make it a good one!
What fabulous tricks do you use at the beach to keep you sane?