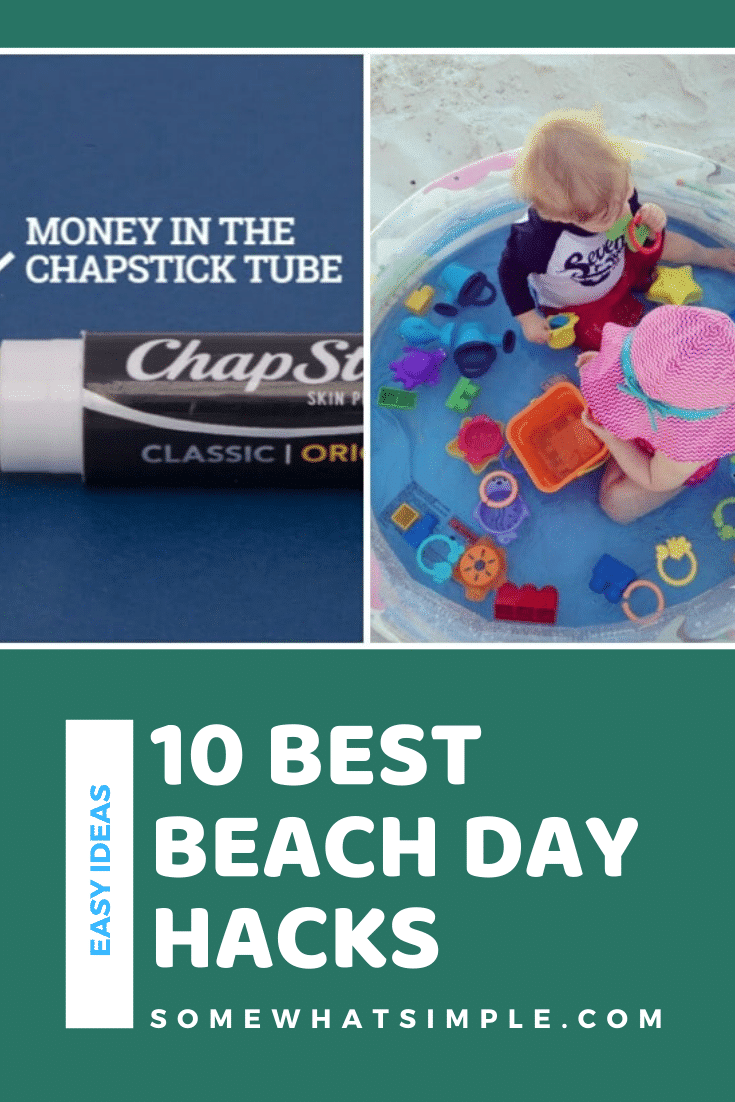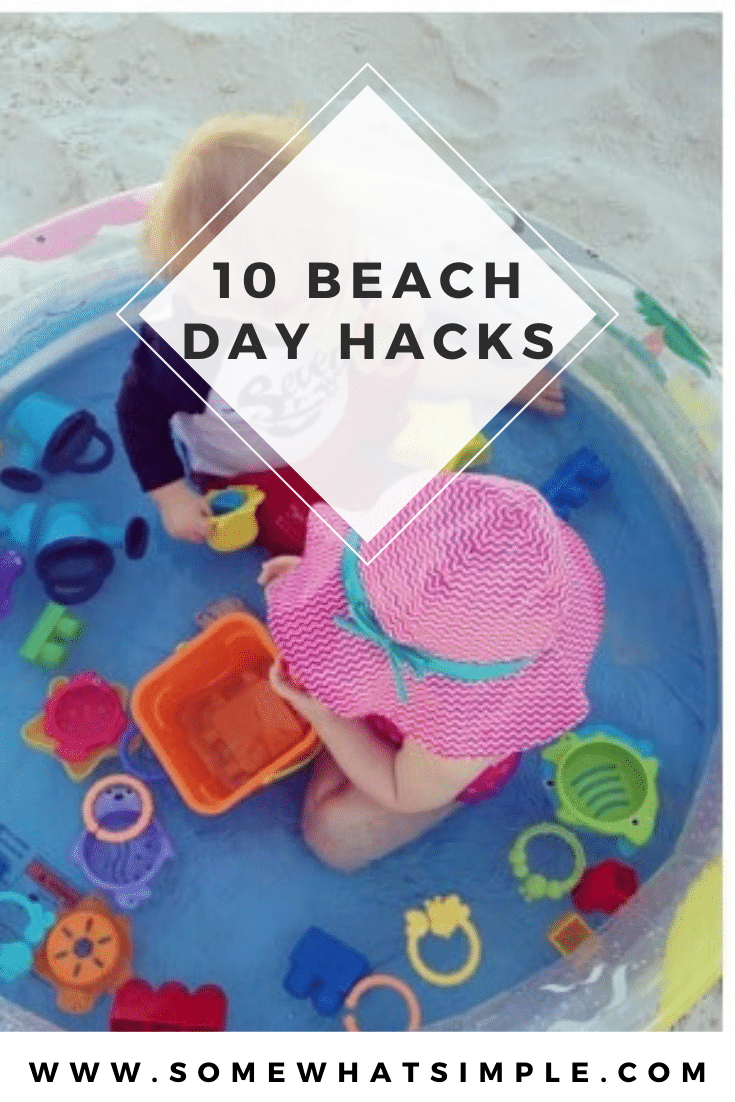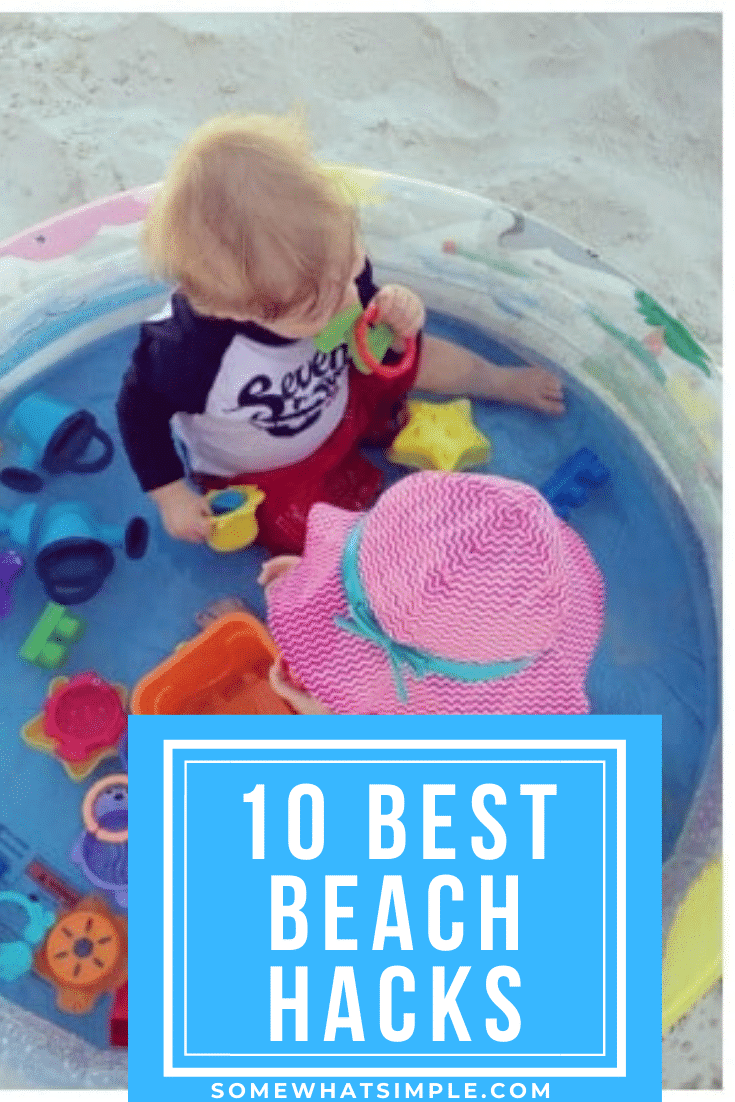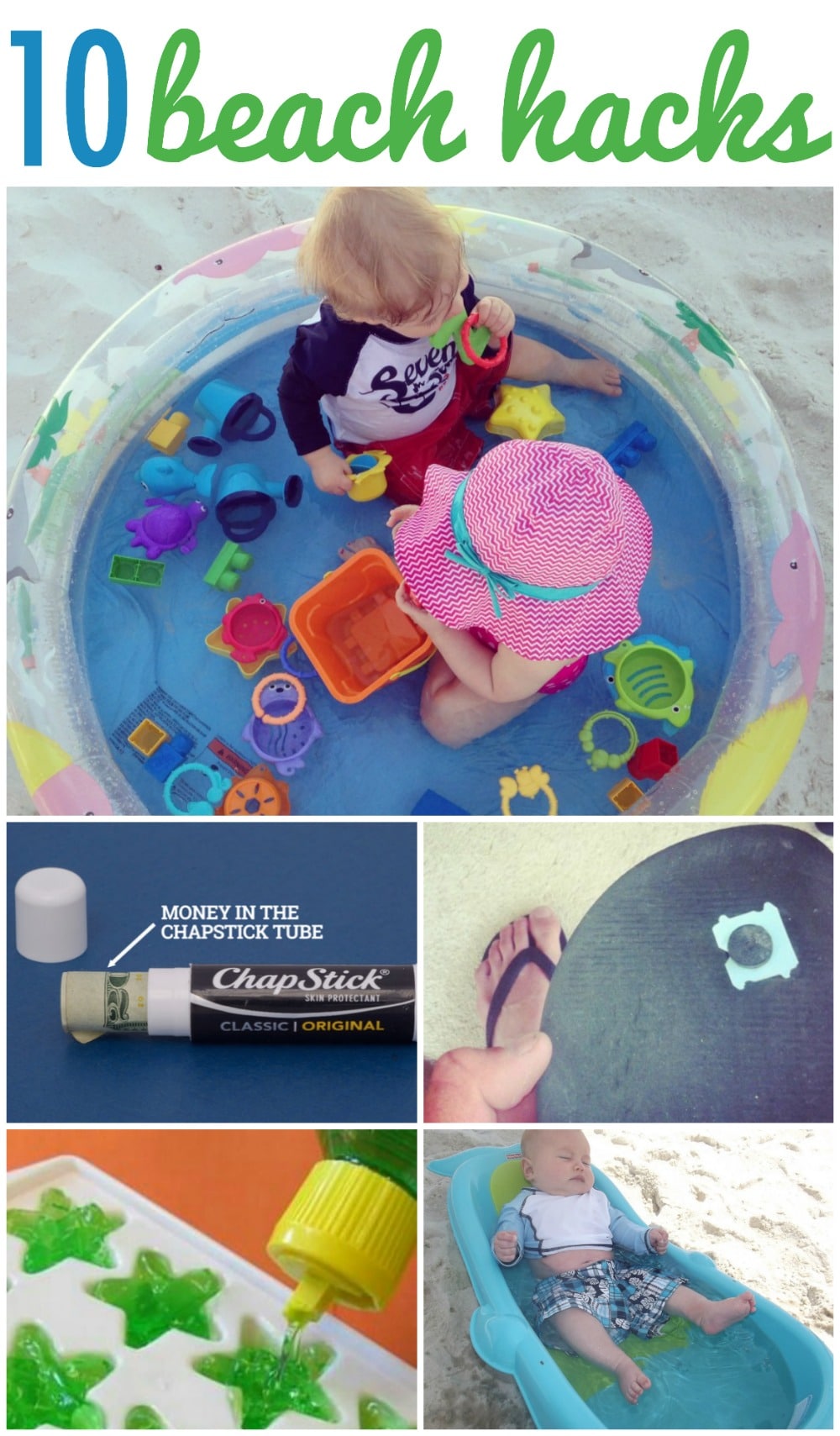 Here are 10 incredible beach hacks that will make your day at the beach more enjoyable!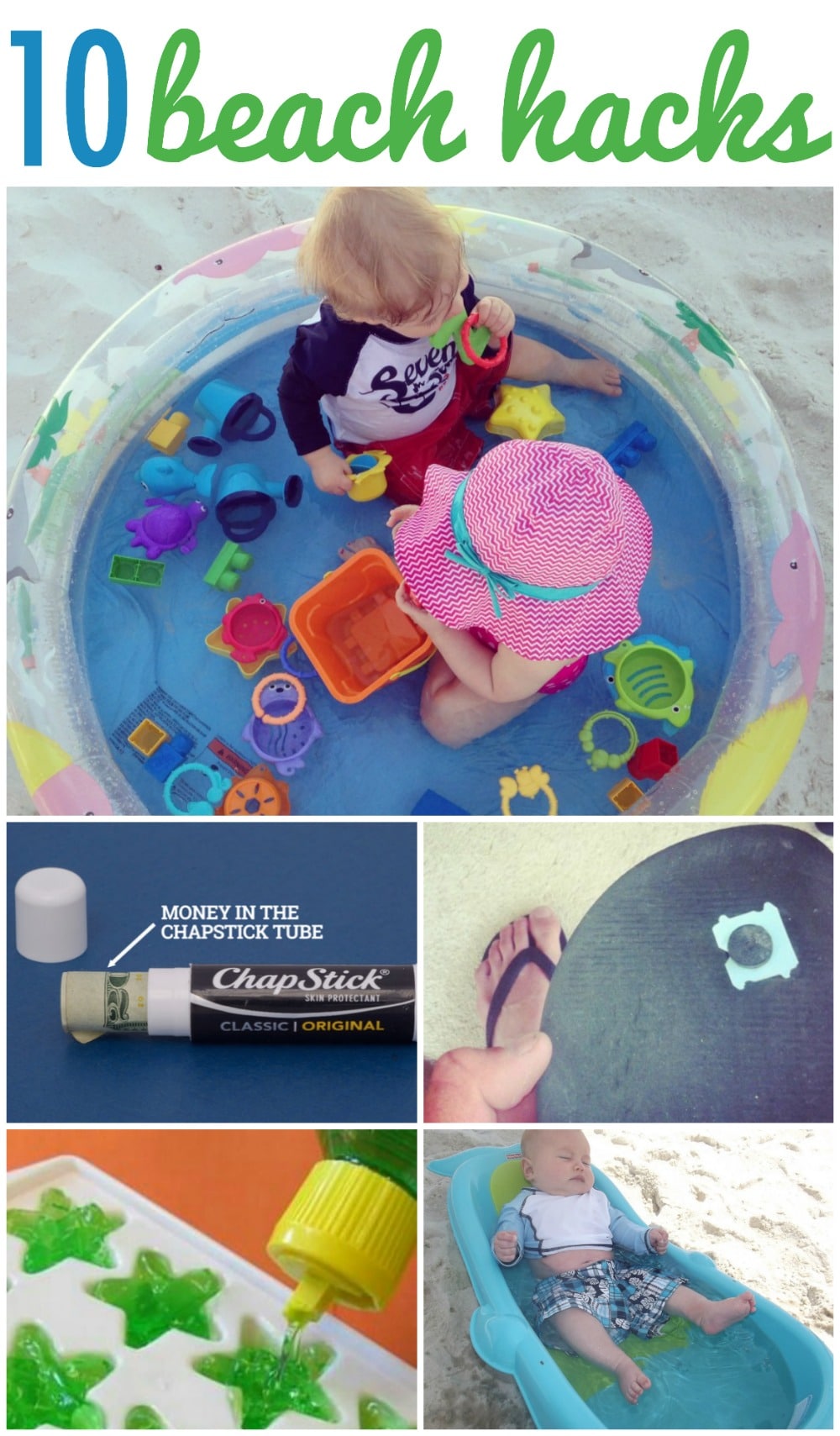 Each year thousands of families take to the beach with their towels, sunblock, and hats – ready for an amazing vacation. There are so many great things about the beach and yet so many things can wreack havoc on your beach trip. These 10 Beach Hacks will make your beach trip more fun and much more organized!
10 Of Our Favorite Beach Hacks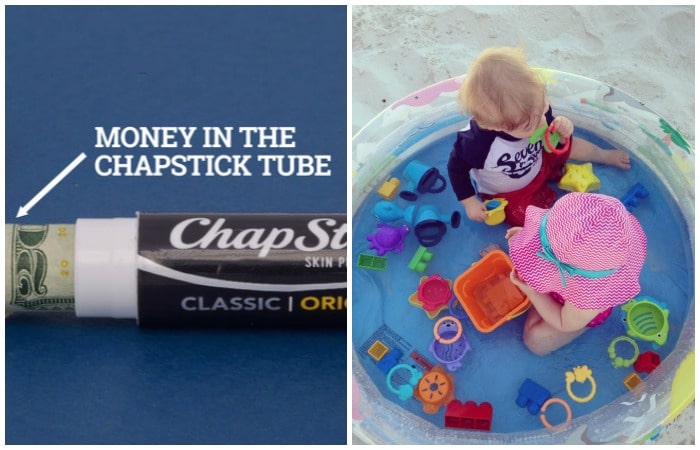 Store your money in a Chapstick container. //
Take a kiddie pool for the littles to have a place to play. //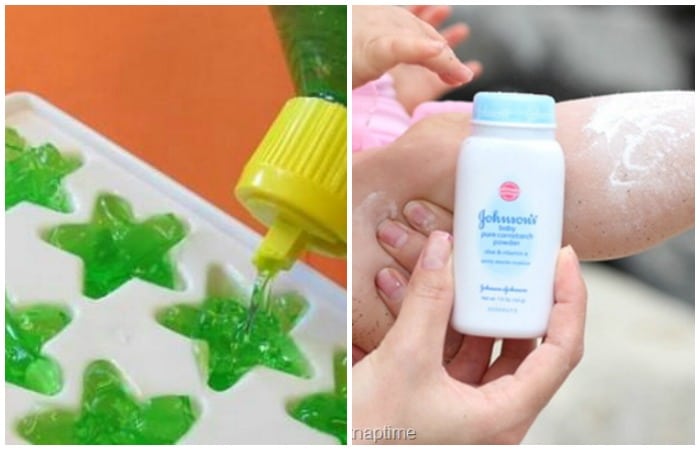 Freeze aloe vera in ice cube trays for easy relief after a day in the sun! //
Make sure to pack baby powder to keep the sand off everyone's feet. //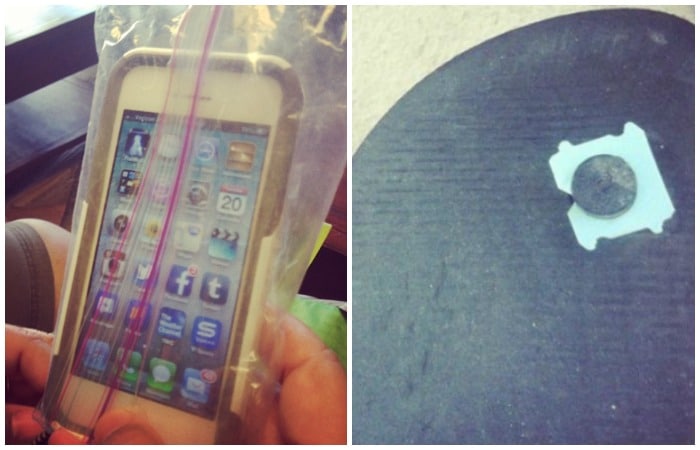 Pack ziplock bags so you can store your phones and tablets in them and still be able to use them! //
Make sure you have some sandwich bag tags just in case you break your flip flops. //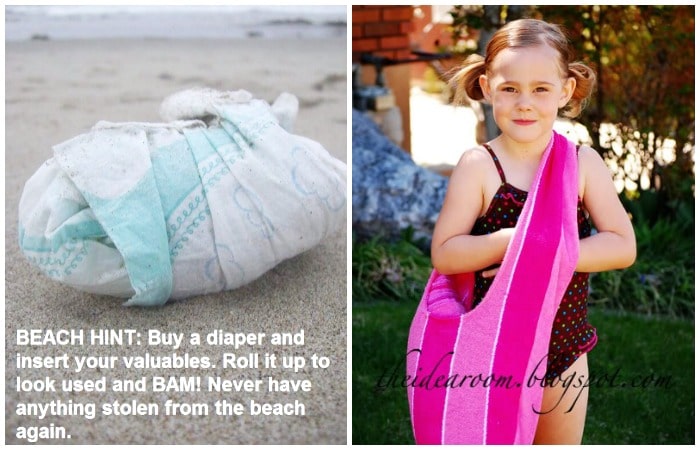 Store valuables wrapped up inside a diaper. Avoid thieves forever more! //
Turn beach towels into a beach tote for the kids to help with the carrying duties. //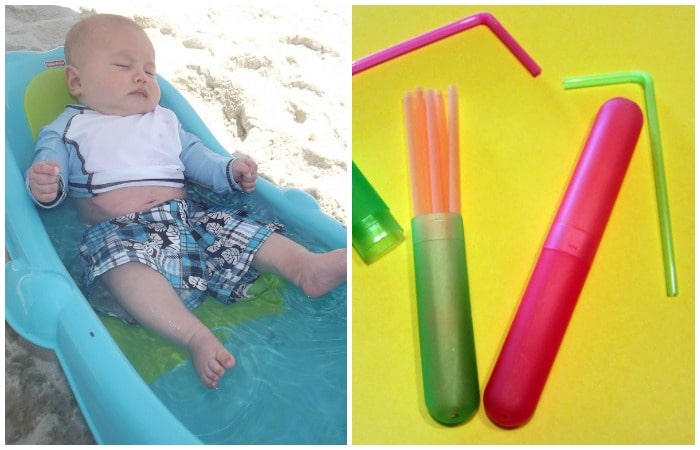 Take the baby bathtub for the baby to take a nap in when it gets to be that time! //
Need straws for those beach drinks? Keep them from bending by packing them in a toothbrush case.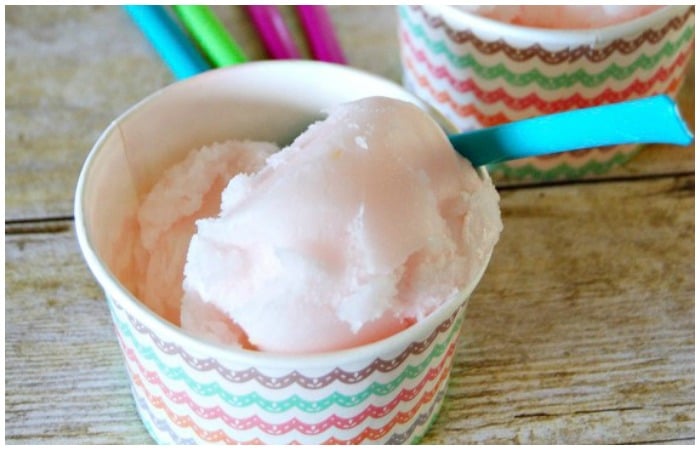 When you're done with your day at the beach, whip up some Strawberry Lemon Sorbet to cool everyone off!
. . . . .
What fabulous tricks do you use at the beach to keep you sane?
It's a once-a-year trip for so many families – so make it a good one! Happy beaching!