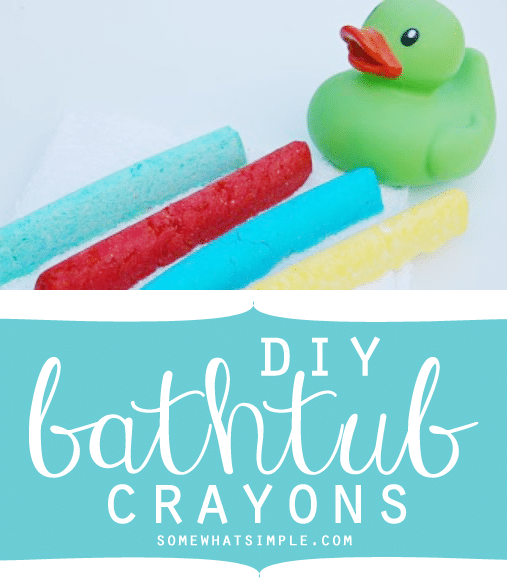 My kids and I had almost as much fun making these bathtub crayons as they did using them! I found several "recipes" online for these, but I ended up makinf my own thing because the recipes I found called for too much water and even after I let them dry for 24 hours were still soggy! Here is how I make them:
Ingredients:
2 bars Ivory soap, finely grated
food coloring gel (regular food coloring drops will probably work too)*
a tiny bit of water
*The green and yellow bathtub crayons did not show up as well as the red and blue- I would recommend using darker colors.
Directions:
Measure out 1/2 cup firmly packed grated soap and place it into a microwave safe dish.
Microwave for about 10-15 seconds.
Add desired amount of food coloring and mix until well blended , adding a few drops of water as needed. The soap should be a little firmer than the consistency of playdough, you should be able to pick it up and mold it in your hands.
Press soap into desired mold. I used a ice cube tray from Ikea, but you could use candy molds, soap molds, dixie cups or muffin tins.
Freeze for an hour or two, release from molds and let them sit for a few hours before using.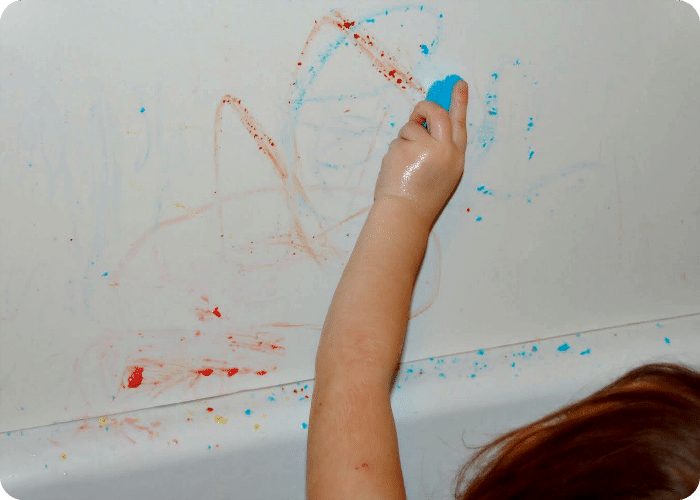 I was worried that these might stain my bathtub, but was really surprised at how easily they washed off!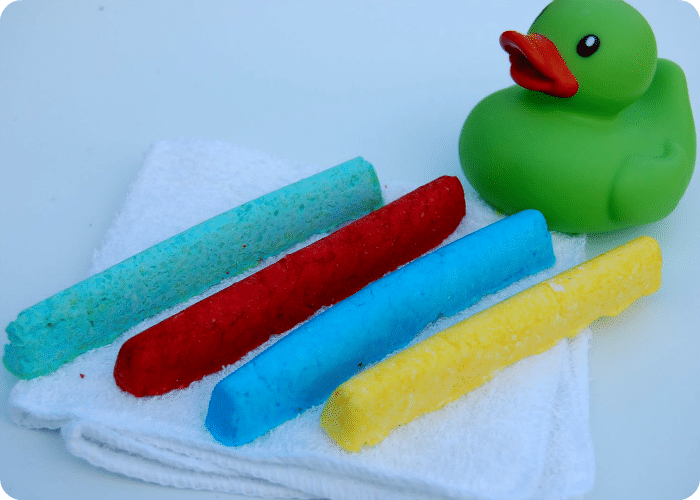 Bath time just got even funner!
Enjoy!!!
This post originally published in May 2011.