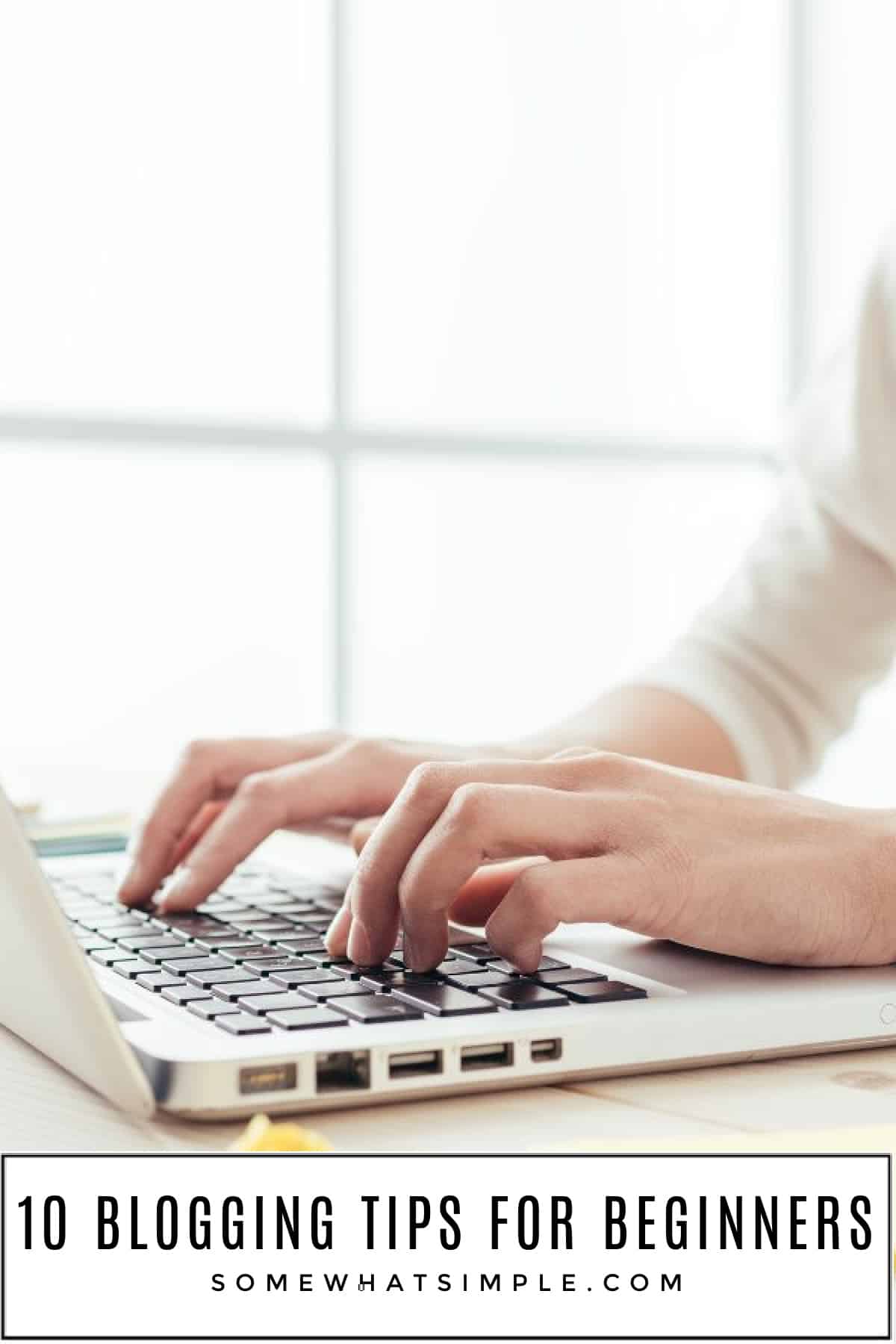 If you're thinking of taking the plunge into the blogging world, here are 10 blogging tips to consider before you get started.
Here are a few more technology tips we think you'll find helpful if you're starting your own blog- How to Add a Photo to your Logos, How to Change from a Blogspot to a Dot Com, and Best DSLR Camera for Beginners.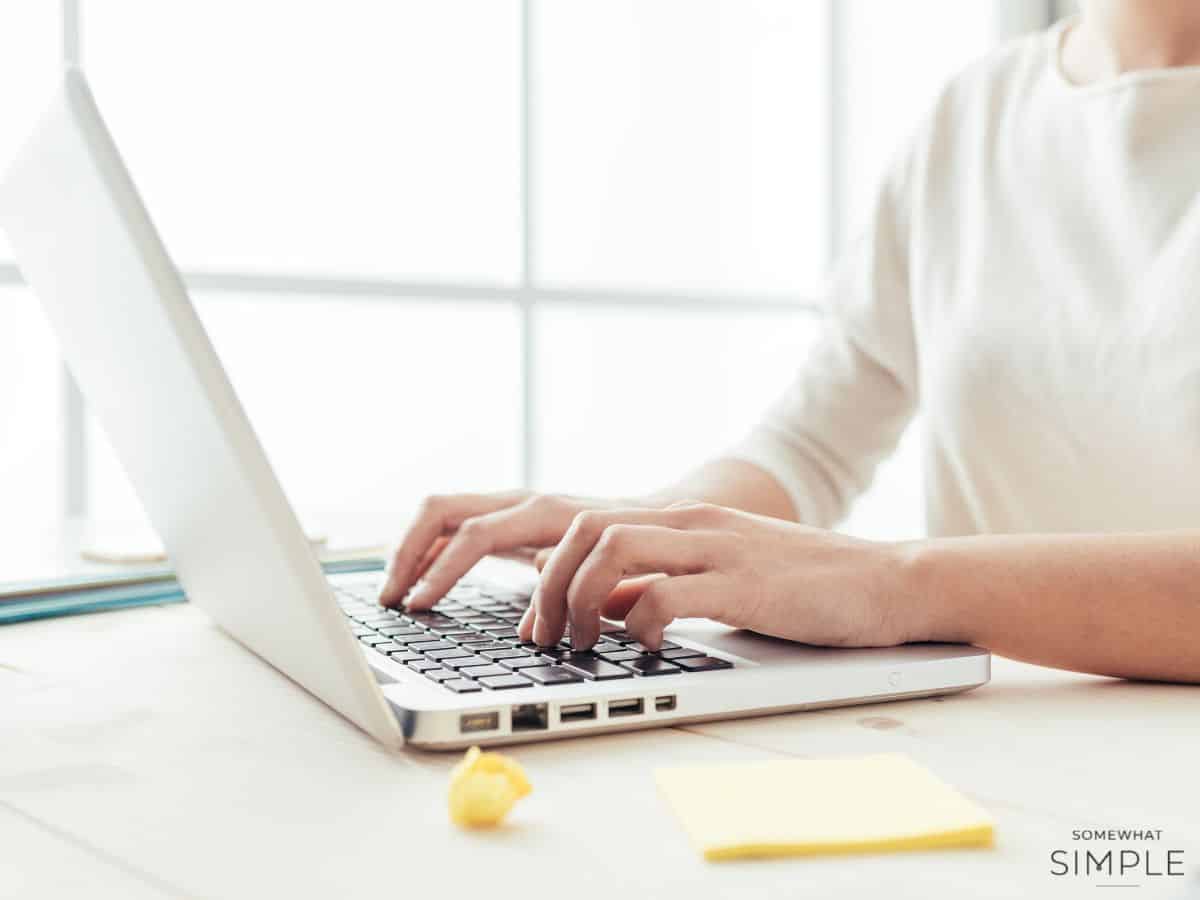 Blogging Tips for Beginners
Somewhat Simple was launched over a decade ago, and to say it's been a ride would be an understatement. It's taken me all over the world, introduced me to some amazing people, and allowed me to work with some pretty awesome brands.
Over the years I've been asked by my friends and family for advice on how to start a blog. The truth is, there is SO much I would do differently if I were to start over!
What mistakes did I make at the beginning?
What tools & tips helped me improve my blog over time?
Here are some blogging tips I wish I had known when I started blogging. If you're a new blogger, maybe they will help you too!
Blogging Tips
1. WordPress vs. Blogger
Choosing a blogging platform is one of the first things you'll need to decide on. I started on Blogger in 2006 and stayed there until December 2010. I LOVE Blogger but WP has more features, resources and plugins that make my site run smoothly and look pretty. Blogger is free, WordPress is not.
Here is my opinion:
If you plan to be blogging a year from now and you want to earn money on your blog, go with WordPress.
If Blogging is just a hobby and you aren't trying to make anything of it, Blogger is just perfect.
In most cases, I'd recommend getting started with your new blog on Blogger. Make sure you like blogging and that you're in it for the long term. Then, when you have saved enough money or when you start to see some consistent cash coming in, it might be time to think about making the switch.
If you are currently on Blogger and you're wanting to switch to WP but you have no idea how to do it, save your pennies and hire someone. I tried making the switch 3 times on my own before I ended up hiring someone to do it for me and it saved my sanity.
I've been working with Robin from Grits Designs. She is not only one of the nicest people, but she's also very knowledgeable and reasonably priced.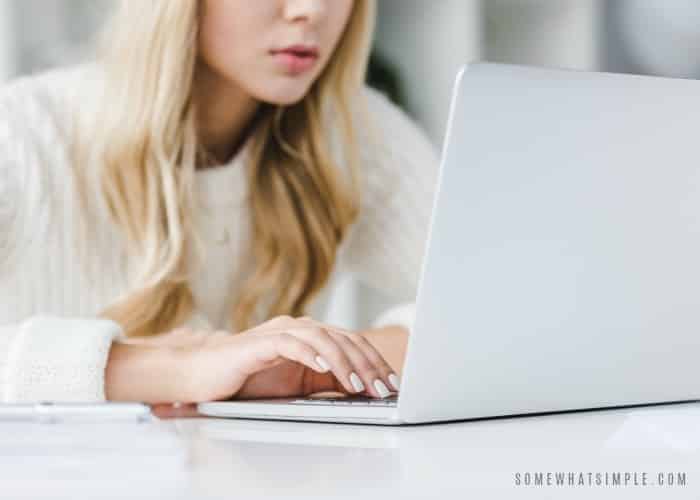 2. Criticism & Discouragement
Learn real fast to deal with criticism and discouragement because it happens to the most successful bloggers out there. I have been slammed on a message board for a project I did and it hurt my feelings.
On the bright side, it was a HUGE message board, so my traffic for the day was crazy high! I don't like mean people, but sometimes you just gotta deal with them. The best way I have found to deal with them is to ignore them.
3. Put Yourself and Your Content Out There
It's amazing when Google puts your content on their search pages and sends people your way. But don't sit around and wait for people to find you. Here are a few suggestions on how to get seen:
Social Media Marketing. Don't feel like you have to jump on every social platform- find what works for you and go crazy with it!

Pinterest is my number 1 traffic referral. Come up with a Pinterest strategy and make sure you are pinning all your content.
Facebook, Twitter, and TikTok are great ways to get your content seen by more followers
Instagram is a great way to share your content and connect with your followers.
Starting a YouTube channel is a great way to get your video content seen.

Start an email list. I have found my newsletter subscribers to be some of my most loyal followers. I use Flodesk – an email marketing service – to collect email subscribers from those that visit my site, and then I send a weekly newsletter to those that sign up. While social media algorithms may keep you from reaching your audience, your email list is the only thing you own that can reach all your visitors and everyone who chooses to follow you. It is the best way to get your blog posts in the hands of your target audience.
Learn SEO. While search engine optimization might sound overwhelming, there are a few basic tips to keep in mind when writing your articles.

Title Your Posts SIMPLY. Skip the catchy headlines and title your posts with the information you plan to present.
Yoast SEO is a great WordPress plugin that can help get your posts ready to publish in a google-friendly way.
Do Keyword Research before writing a post. Find out what people are searching for on that specific topic and make sure your articles answer their questions.

Get Featured. Without being spammy, send a personalized email to the websites that feature other people's projects and share some links to your projects that they might be interested in featuring. Offer to write a guest post on a topic you're passionate about.
Blog Swap. Ask other beginner bloggers to "blog swap" with you. When I first started, I set aside every Friday to blog swap with someone – I would do a project for their site, and they would do one for mine. It was a great way to introduce yourself to another audience and gain new readers.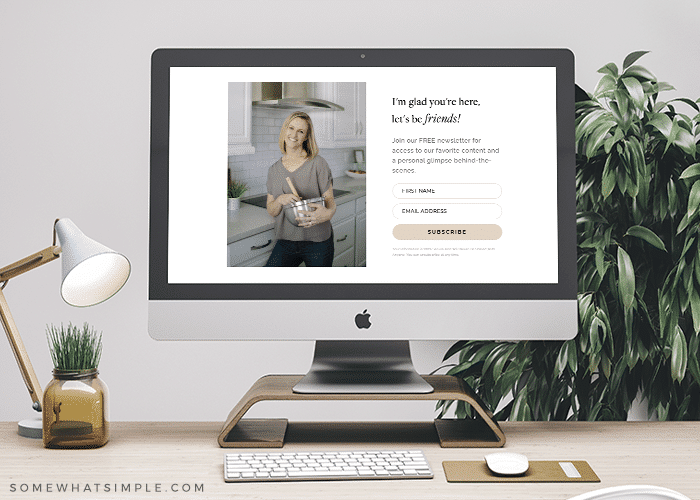 4. Grow Authentically
Don't expect overnight success. And don't expect to get rich blogging. If money is your driving force, blogging might feel like a job and not a hobby.
5. Keep Your Priorities In Check
Set daily "business hours" and don't overwork yourself. You will get burnt out and other parts of your life will suffer. I love being a blogger, but I love being a mom even more. I don't want to look back on this time when my kids are little and regret not spending more time with them, so I set a schedule and I try my best to stick to it.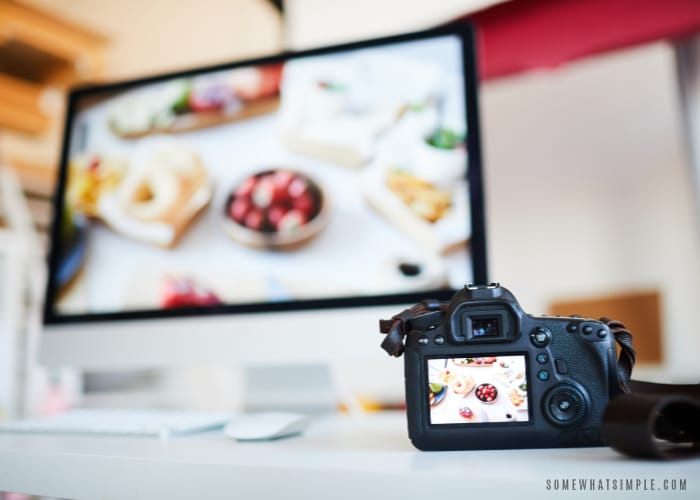 6. Pictures Matter!!!
In the beginning, I would spend hours and hours creating something blog-worthy and then I'd quickly snap a picture and post about it. My pictures were dark and small and they did not properly showcase how awesome the project was.
Your blog content is only as good as the images in your blog posts.
Stage your photographs, use bright, natural light and make your images as big and pretty as you can. If you need to edit your pictures, I am a huge fan of Canva and use it daily.
I've been spending serious time editing my old content to look nicer. It is time-consuming! Save your time and sanity and only put out quality content with high-quality images.
7. Let Your Personality Shine Without Being Too Personal
There is a fine line between no personality and too much rambling- but find the sweet spot and your readers will love you for it!
8. Don't Rely on Blogging to Define Yourself
The sooner you realize your blog is disposable, the better! I used to stress over getting a daily post up, but eventually came to the realization that my life does not revolve around a post and neither do the lives of my readers! As much as I love to blog and it is something I am passionate about, I can quit blogging tomorrow if I needed to, and I like that I can say that!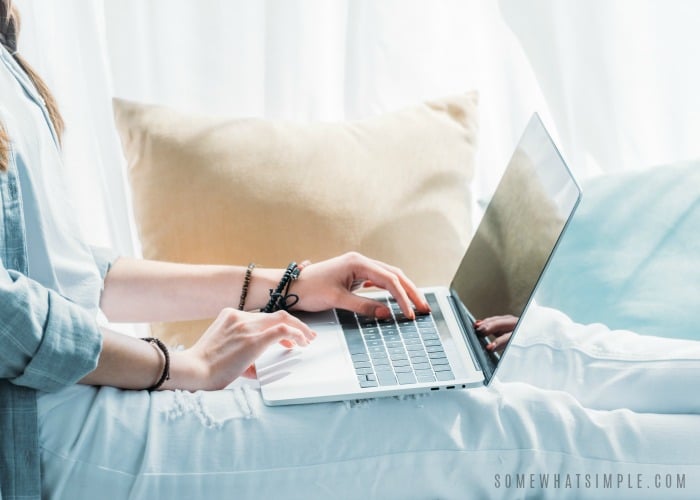 9. Be True
Do what you love and stick to that. Don't try to be someone you're not, your readers will see right through it. And don't compare yourself to other bloggers or try to pass their ideas off as your own.
Also, getting offered compensation to promote a company or product is always tempting, but make sure your post is your actual opinion, and don't shove something into your reader's face that you yourself wouldn't try or love.
10. Make it Worth It
When I first started blogging, it was all just for fun and I posted whenever I wanted to. The virtual "pats on the back" from comments are what I worked for and they kept me motivated.
But as soon as I decided to be more professional and dedicate more of my time to blogging, I needed to make sure my blog was as profitable as possible. It is definitely a slow-moving process, but consistency is the key to blogging success.
Find your motivation – whatever you think makes it worth it – and keep doing your thing!
Here are a few income avenues to consider –
Sponsored Posts – Join paid content networks and get paid to write articles. I've worked with Izea, Acorn, Aspire, and many more. (Do a google search and you'll be surprised at how many options there are!)
Join an Ad Network – You can install Google Adsense, or you can join an ad network that will manage all your ads for you. I am a part of the AdThrive/ Cafe Media network and I LOVE them! There are several reputable networks out there for beginners. Pick one that fits your needs and start earning money today!
Ad Spots – Reach out to your favorite Etsy shops or local companies and offer to place an image and link to their website on your blog sidebar or on your social media platforms.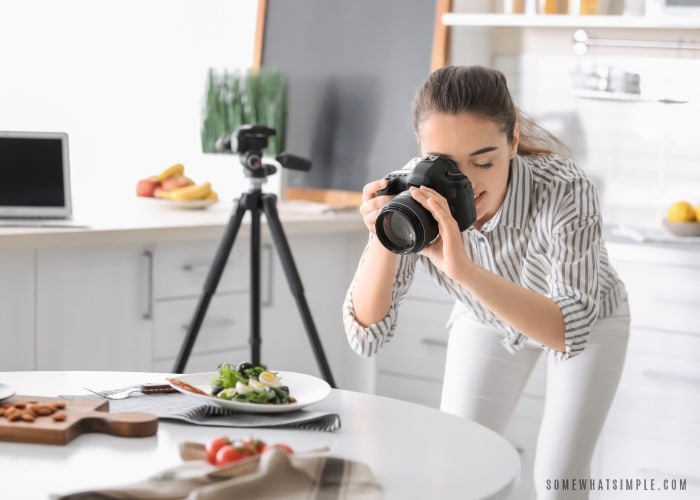 Things to Consider
Make friends with your competitors. I've learned more from the people in my same blog niche through collaborations and weekend retreats. There is plenty of room for everyone on the Internet, and building a successful blog is more fun with friends!
Install Google Analytics. This is a great way to track your success, and sponsors will ask you for specific numbers before hiring you, so it's best to have a record from the very beginning of your site.
Blog Design. Keep it clean and simple. Don't pick a font or colors that make it hard to read. Choose a WordPress theme or Blogger layout with navigation options on your homepage (ie. a search bar and helpful links)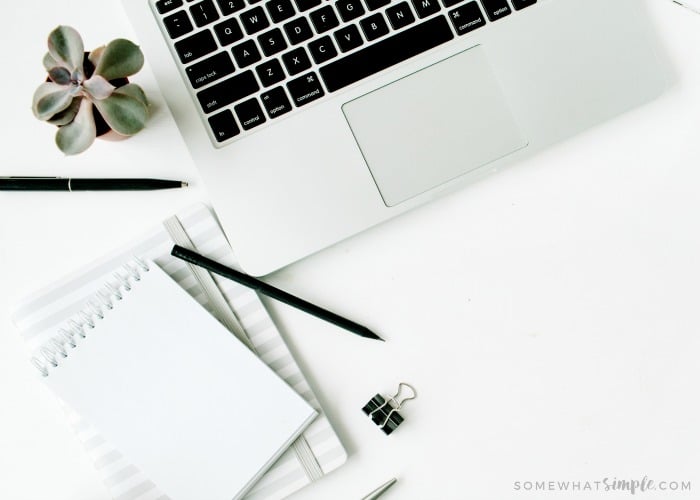 Conclusion
Blogging for me is my passion. It's fun and rewarding and it's nice to have an outlet to connect with like-minded individuals. I hope those of you who are reading this will get inspired to either start a blog of your own or keep working at the blog you have, but ONLY if you find joy in it.
The day I decide the fun is gone is the day I will take a permanent blogging vacation. For now, I am going to enjoy the ride and see where it takes me!