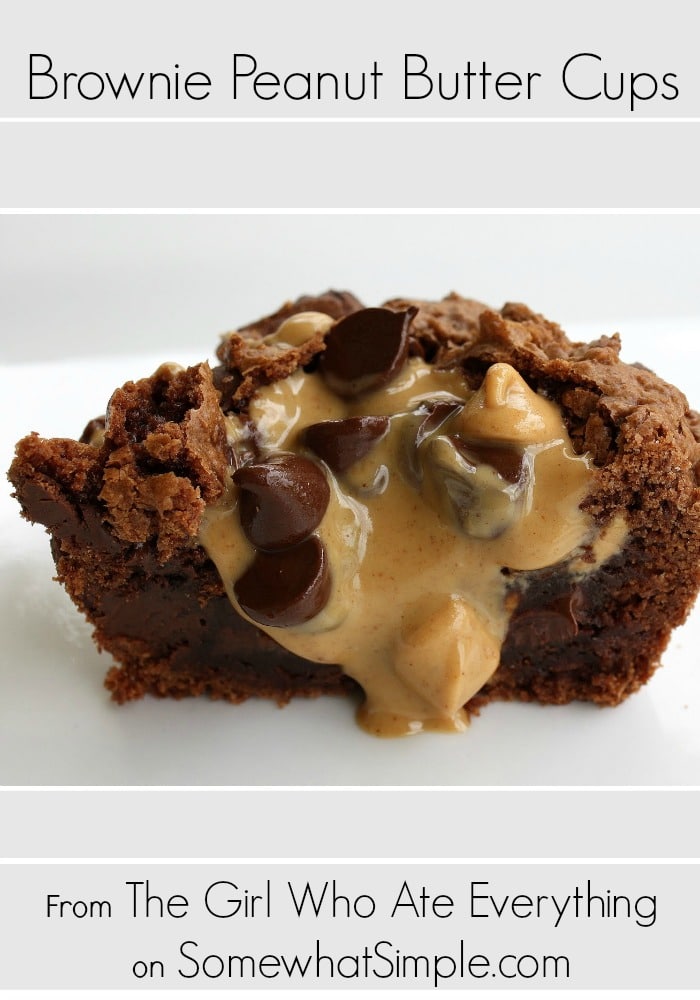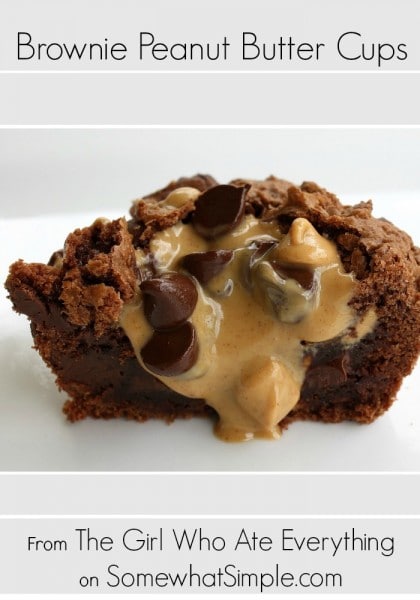 Hello everyone! My name is Christy and I am the girl doing all the eating over at THE GIRL WHO ATE EVERYTHING. When I was nine months pregnant with my 3rd son I was looking for the most indulgent dessert I could find for one last hurrah. (If you are nine months pregnant you should be allowed to eat whatever you want, right?) Well these brownie peanut butter cups did not disappoint. W-O-W! If you are a chocolate/peanut butter purest like me you will love these.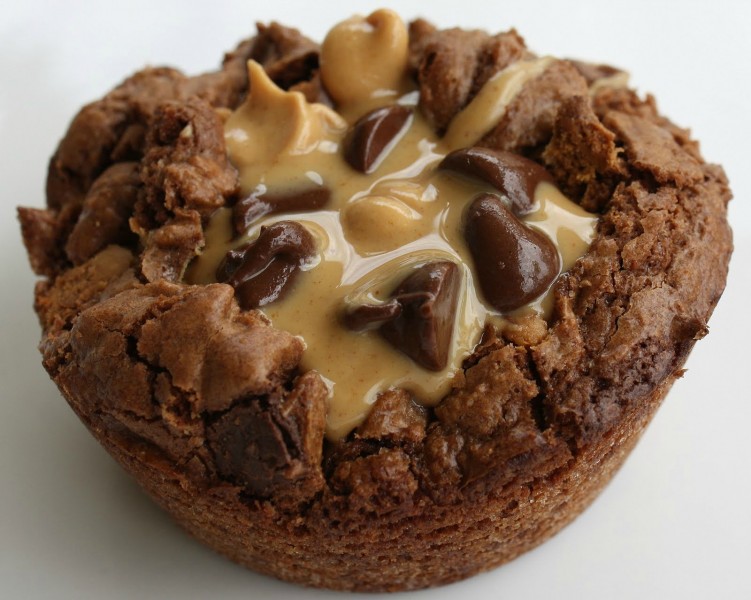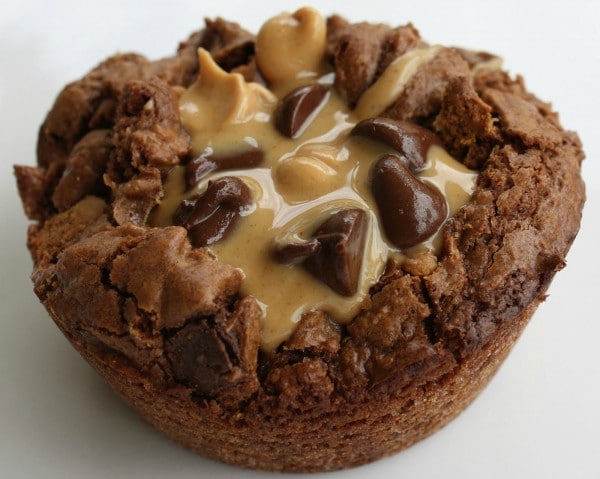 Brownie Peanut Butter Cups
Ingredients:
3/4 cup granulated sugar
1/4 cup unsalted butter, softened
1 tablespoon water
3/4 cup semi-sweet chocolate chips
1 large egg
1/2 teaspoon vanilla extract
1 cup all-purpose flour
1/4 teaspoon baking soda
1/2 cup peanut butter chips plus about 1/3 cup more for garnishing
1/2 cup semi-sweet chocolate chips plus about 1/3 cup more for garnishing
3/4 cup creamy peanut butter
Directions:
Preheat oven to 350°. Spray or grease 12 muffin cups. *Or you can opt to do mini-muffin bites and cook around 8 minutes or until center comes out clean with a toothpick test.
In a large microwave-safe bowl, combine sugar, butter, and water. Microwave on high for 1 minute or until butter is melted.
Stir in 3/4 cup semi-sweet chocolate chips until melted.
Stir in egg and vanilla extract.
Add flour and baking soda, stirring until blended. Allow to cool to room temperature. Then, stir in 1/2 cup each peanut butter chips and semi-sweet chocolate chips. Spoon batter by heaping tablespoonfuls into muffin cups.

Bake for 13-15 minutes or until top is set and a toothpick inserted into the center comes out slightly wet. Place pan on wire rack. Centers of brownies will fall upon cooling. If not, tap centers with the back of a teaspoon to make a hole.

Place peanut butter in a small microwave-safe bowl. Microwave on high for 45 seconds, then stir.

While brownies are still hot, spoon about a tablespoon of peanut butter into the center of each brownie. Top with semi-sweet chocolate chips and peanut butter chips. Cool completely in pan.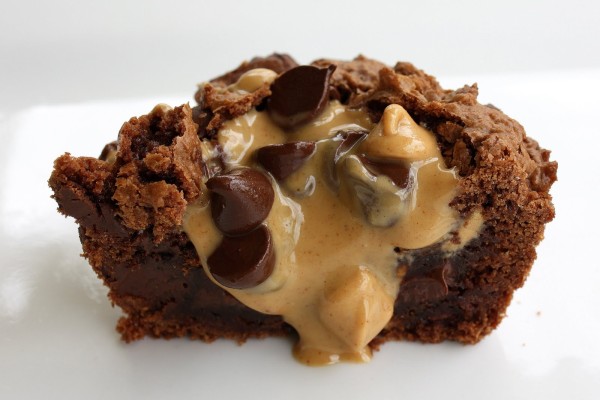 Enjoy!
About the Author: I'm Christy, The Girl Who Ate Everything. I love food that brings family and friends together in the kitchen. I can't be left alone with a warm cinnamon roll or chocolate chip cookie.
This post originally published on Somewhat Simple in March 2010