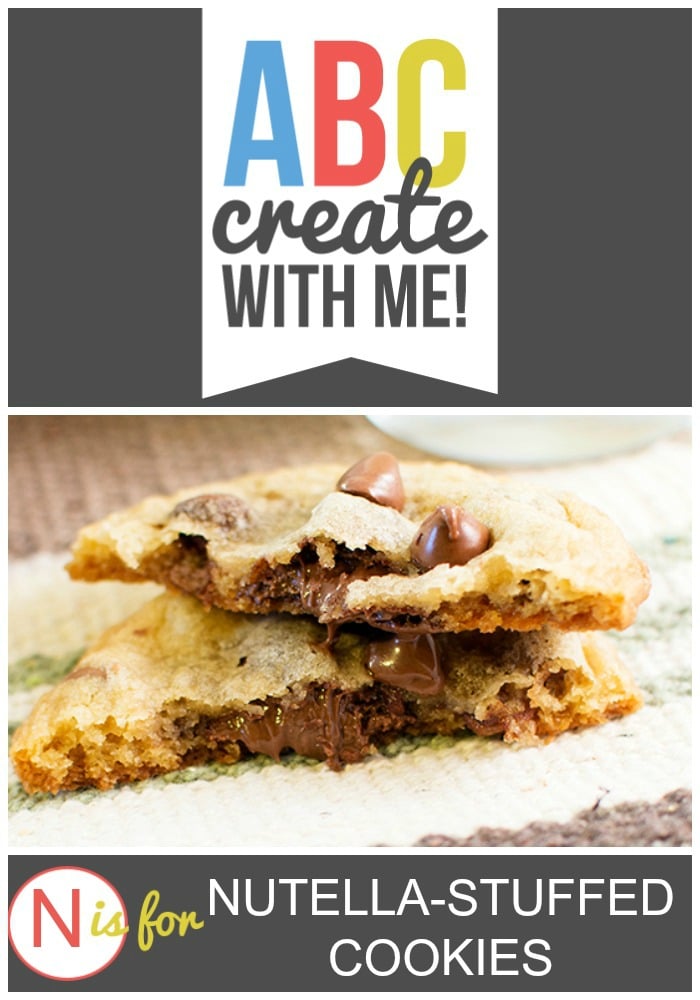 Hi everyone, its Aimee visiting again from Like Mother Like Daughter to share a tasty recipe. When I chose the letter N for this fun alphabet month, I knew right away I wanted to make something with Nutella. I learned to love Nutella when I was on a study abroad in Austria a few years ago and I've never looked back. And these Nutella stuffed chocolate chip cookies are near perfection.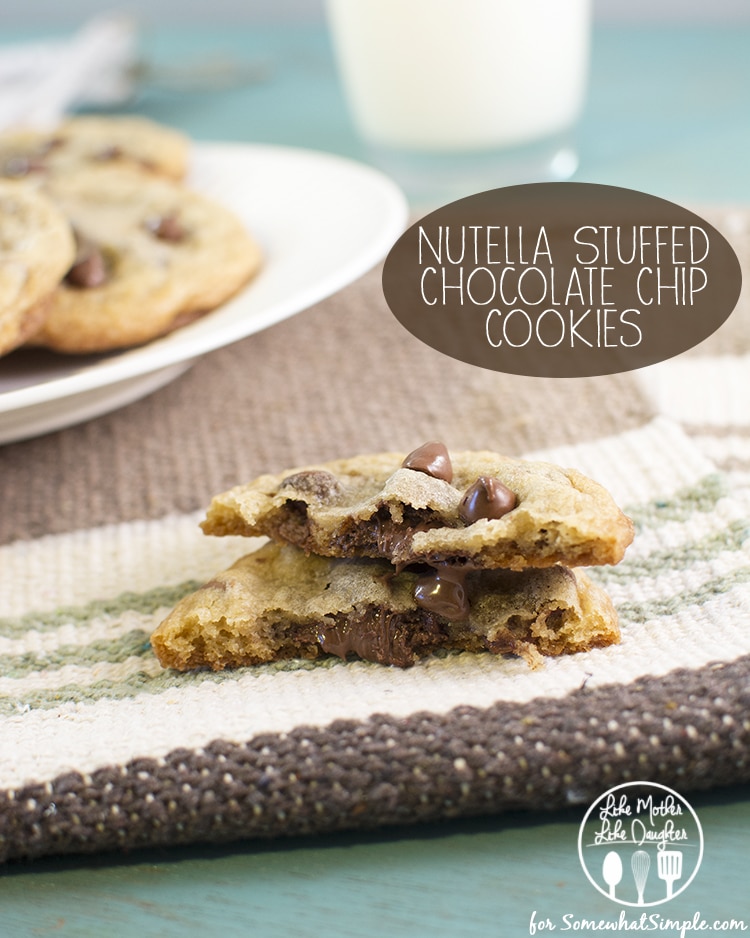 You can use your basic chocolate chip cookie dough, but I promise you'll love this one. And when you take a bite of these cookies hot out of the oven and get some gooey nutella in your mouth.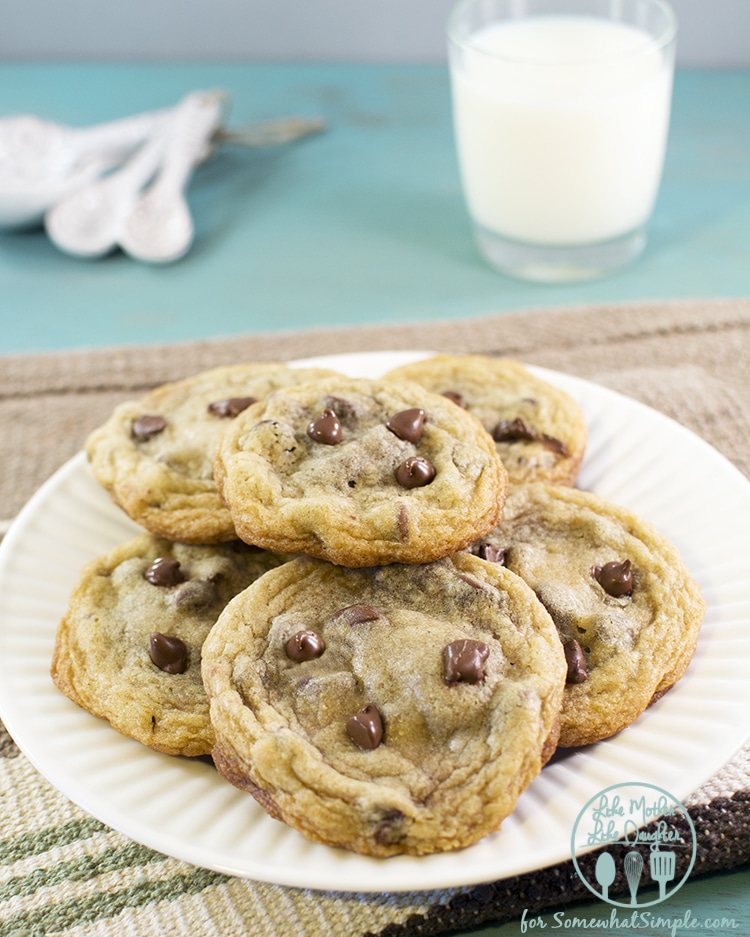 These cookies are pure perfection.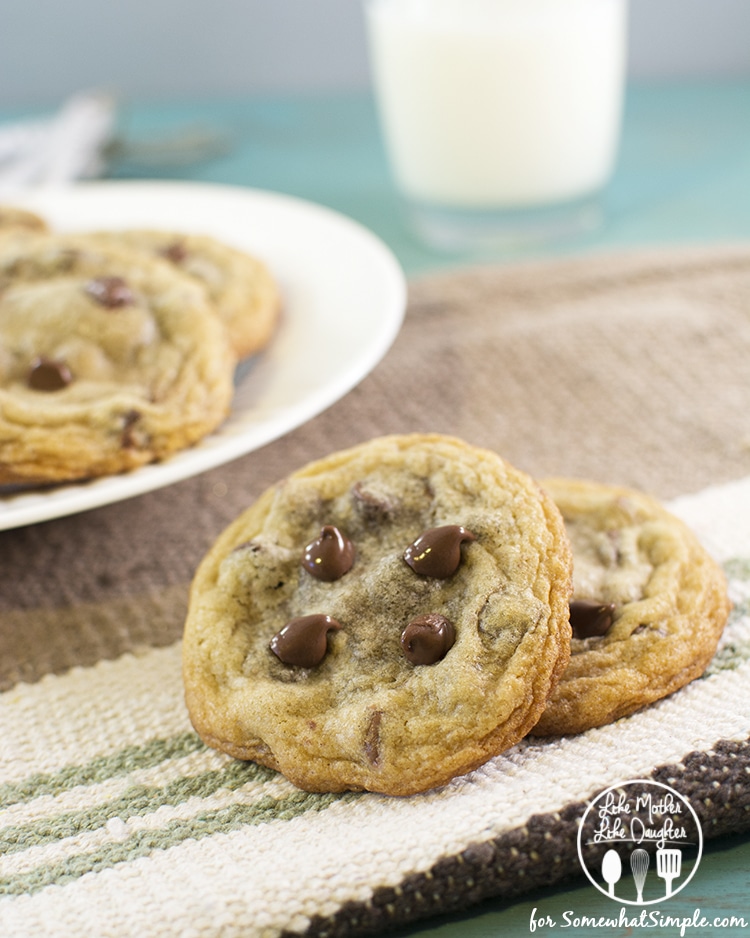 Nutella Stuffed Chocolate Chip Cookies
1 cup softened butter (2 sticks)
1 cup brown sugar
1/2 cup white sugar
2 tsp vanilla
2 large eggs
2 1/4 cups flour
1 tsp baking soda
1/2 tsp salt
1 1/2 cups chocolate chips
nutella
1. Place your nutella in the fridge.
2. Mix together your softened butter and your sugars in a large bowl for about 2 minutes until creamy.
3. Add in your vanilla extract and eggs and stir completely.
4. In a separate bowl mix together your flour, baking soda and salt.
5. Gradually mix your flour into your sugar mixture.
6. Dump in your chocolate chips and mix in.
7. Place dough in your fridge for about 2 hours.
8. Preheat your oven to 350 degrees.
9. Measure about 1 1/2 to 2 TBS of dough and flatten onto your palm, place 1 tsp of nutella in the middle and fold cookie dough around it.
10. Roll dough into a ball.
11. Place cookie balls on a lined cookie sheet about 2 inches apart and slightly flatten the tops.
12. Bake cookies for about 10 minutes until the edges start to turn golden brown.
13. Cool on cookie sheet for about 5 minutes before removing to a baking sheet to cool completely.