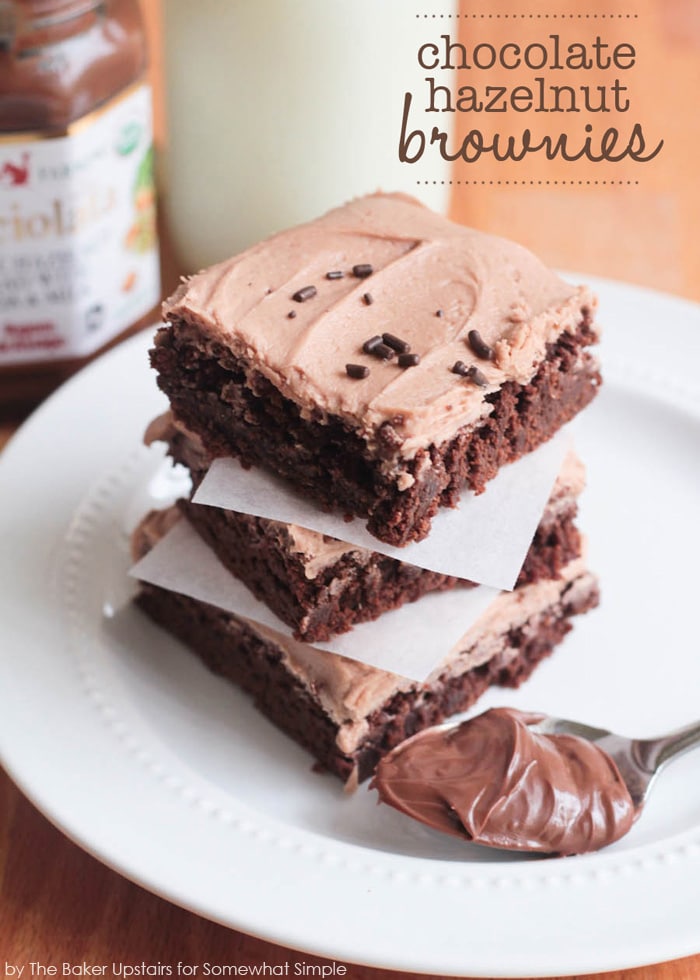 I am so excited that the holiday season is here and in full swing! Don't hate me, but I already have my tree up and I've been blasting the Christmas music. It has been a challenging year for my little family in a lot of ways, and I feel like we need every last drop of Christmas cheer we can wring out of this season! I've been trying this month to show my gratitude for the people in my life that I care about, and these chocolate hazelnut brownies made the perfect treat to share with some of my awesome neighbors this week!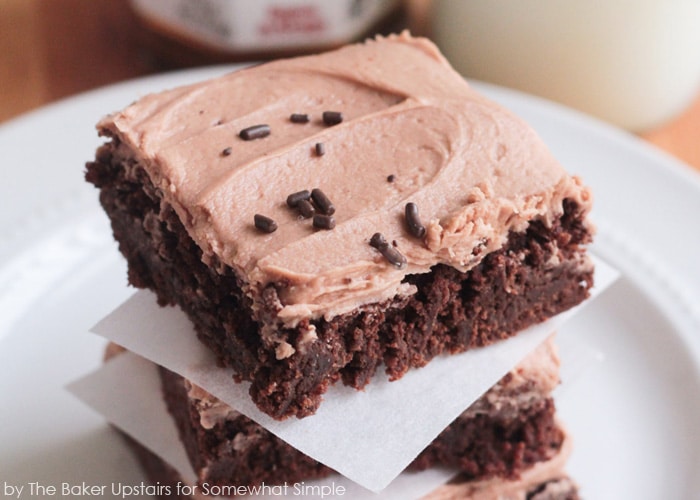 This is my favorite basic brownie recipe, and it's the one I use the majority of the time. I love that it's super easy to mix up even without a mixer, and the brownies come out rich and moist and delicious. The only way to make them better is to add some awesome chocolate hazelnut frosting! This frosting is pretty much the best thing ever, and it's all I can do to stop myself from just eating it with a spoon. Yum!
Chocolate Hazelnut Brownies
INGREDIENTS:
For the Brownies:
1 cup sugar
1/2 cup (8 tablespoons) butter, softened
1 teaspoon vanilla
2 eggs
2/3 cup flour
1/2 cup cocoa powder
1/2 teaspoon baking powder
1/4 teaspoon salt
For the Frosting:
12 tablespoons butter, softened
1 1/2 cups powdered sugar
pinch of salt
1 teaspoon vanilla
1/2 cup chocolate hazelnut spread (like Nutella or Nocciolata)
DIRECTIONS':
Preheat the oven to 350. Prepare a 9 x 9 or 8 x 8 baking dish by lining with foil or parchment paper.
In a large bowl or the bowl of a stand mixer, cream together the butter and sugar until light and fluffy.
Add the vanilla and eggs and mix until combined.
Add the flour, cocoa powder, baking powder, and salt, and stir until combined.
Spread the mixture in the prepared pan and bake 20-25 minutes, or until a toothpick inserted two inches away from the side of the pan comes out clean.
Let cool completely.
To make the frosting, beat together the butter, powdered sugar, salt, and vanilla until combined.
Add the chocolate hazelnut spread and beat until light and fluffy.
Spread on the cooled brownies and enjoy!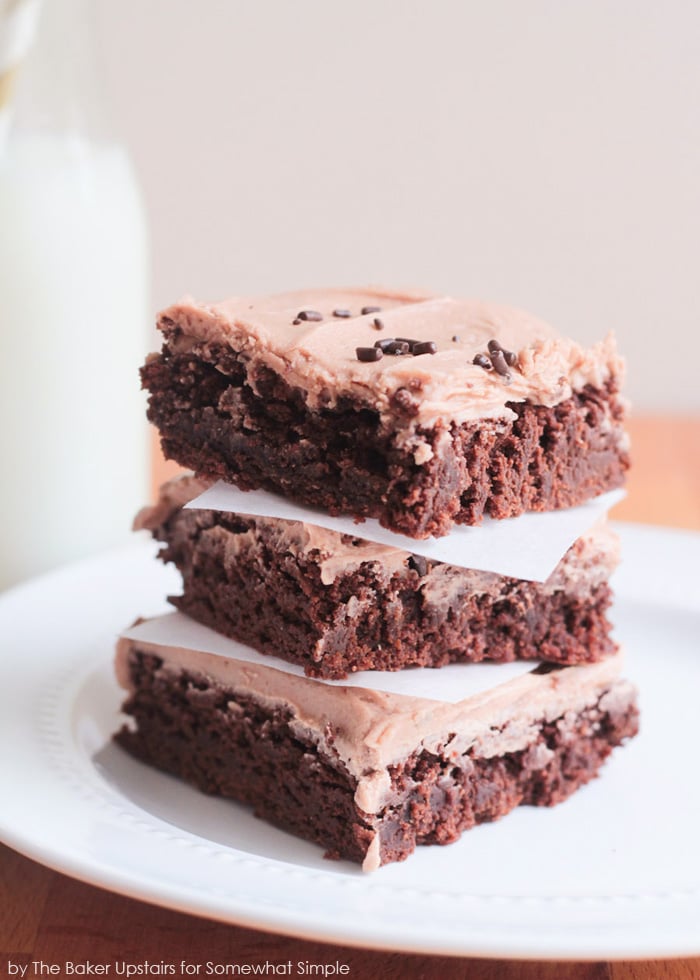 This post originally published on Somewhat Simple in November 2014