These Gluten-Free Double Chocolate Nutella Brownies are simple and delicious.  And you'd never guess there's no gluten in this recipe!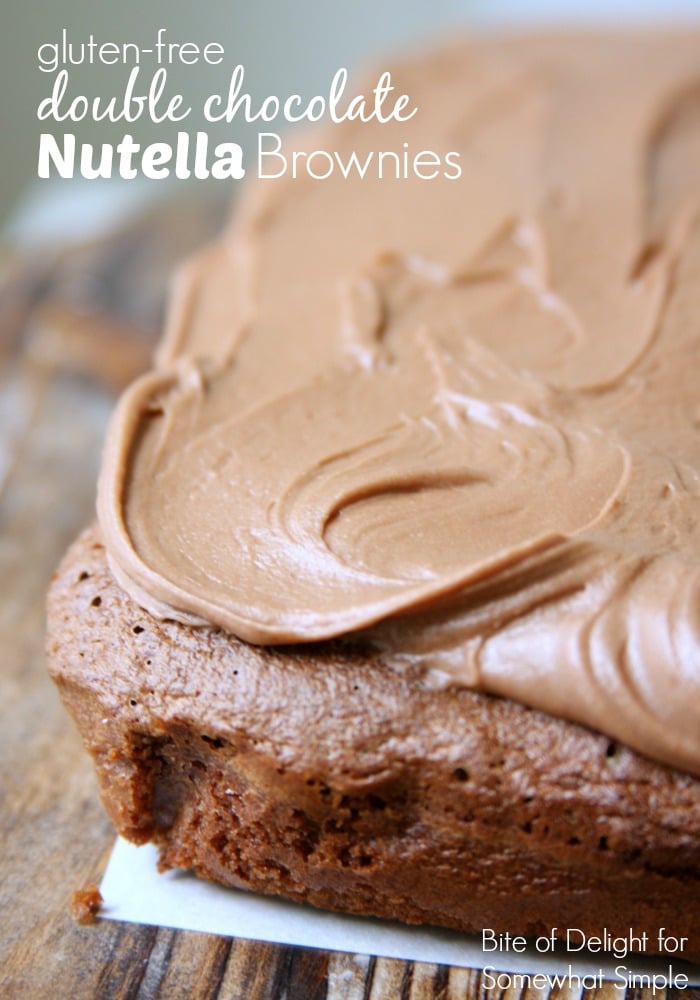 The secret to these brownies is whipping the eggs to incorporate lots of air.  It will make the overall texture lighter and fluffier.  The coconut flour adds to the flavor and gives it a better texture (I've made these without the coconut flour, and we definitely prefer it with!).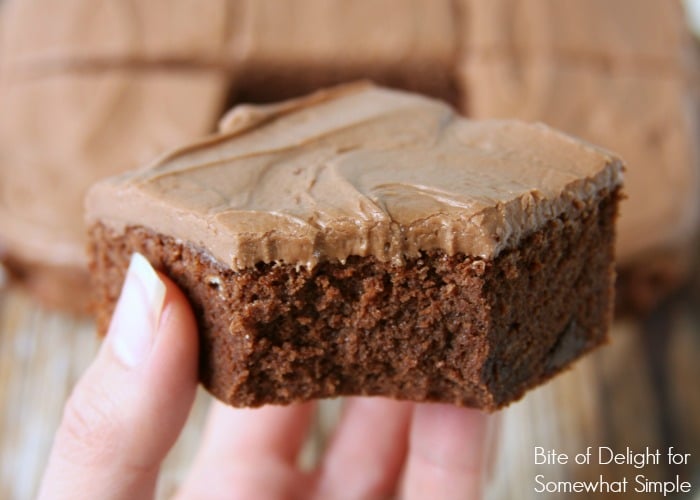 Gluten-Free Double Chocolate Nutella Brownies
INGREDIENTS:
3 eggs
1 cup Nutella
1/4 cup coconut flour
1/4 cup chocolate chips
2 oz cream cheese
1/4 cup Nutella
1 1/4 – 1 1/2 cups powdered sugar
1 1/2 tsp cocoa powder
1/8 tsp sea salt
1 1/2 tsp milk
DIRECTIONS:
Preheat oven to 350 and line an 8×8 pan with parchment paper.
Add the eggs to a mixer bowl and whip until frothy, 6-8 minutes.
Warm the Nutella just until it loosens and becomes soft.
Add Nutella to the eggs and beat until combined.
Add the coconut flour and combine.
Add the chocolate chips and combine.
Pour into prepared pan and bake for 25-30 minutes.  They are done when a toothpick inserted into the center comes out clean (if it comes out very chocolatey, you probably went through a chocolate chip, in which case, clean it off and reinsert it elsewhere to test).
To prepare the frosting, add the cream cheese and Nutella to the mixer bowl and combine.
Add the powdered sugar, cocoa powder and sea salt and combine.
Add the milk, starting with 1 1/2 teaspoons.  Add more (by the teaspoon) until it reaches the desired consistency.
If you want a deeper chocolate flavor, add more cocoa powder to taste.  Increase milk if necessary.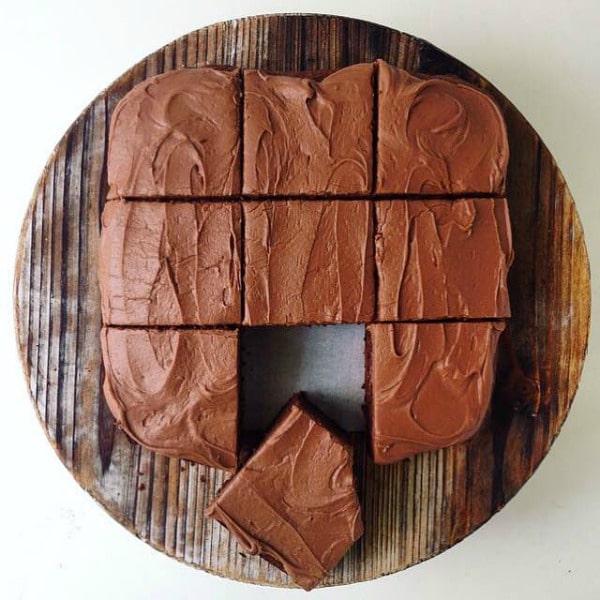 NOTES
Add more chocolate chips to the batter if desired, or toss some on the top before you bake it.
Add more cocoa powder to the frosting if you'd like a deeper flavor.
You can add one more egg (4 total) to the batter for a more cake-like brownie, but we prefer the texture of 3 eggs.
Here are a few more delicious gluten-free treats you might enjoy:

Rolo-Stuffed Peanut Butter Cookies // Classic No-Bake Cookies // Raspberry Lemonade Frozen Yogurt Pops