These DIY bakery style cupcake liners are great in a pinch or as a fun way to dress up your favorite cupcakes or muffins!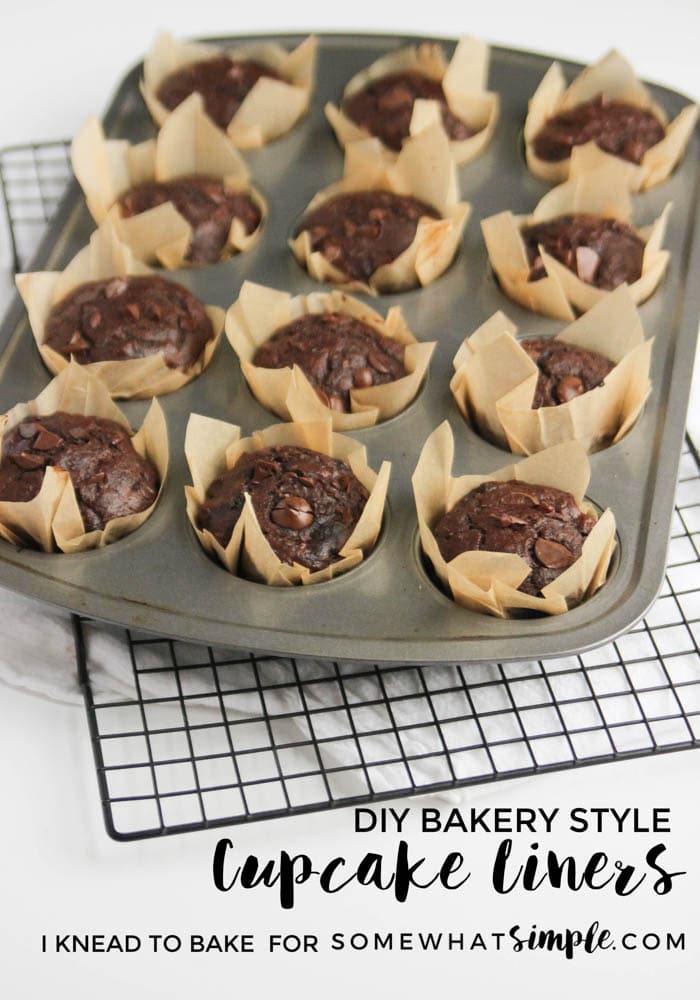 Guys I am notorious for getting half-way through a recipe and suddenly realizing I don't have everything I need. Enter these fun bakery style cupcake liners! They are quick to make and perfect if you find yourself elbow deep in a recipe with no cupcake liners in sight. They are also a fun way to dress up cupcakes for a party or muffins for brunch. Ready? Let's get started!
DIY Bakery Style Cupcake Liners
Supplies
Begin by gathering all of your supplies: a muffin tin, parchment paper, a ruler, scissors, and a round cup, jar, or can that fits inside your muffin tin. Make sure all your supplies is clean.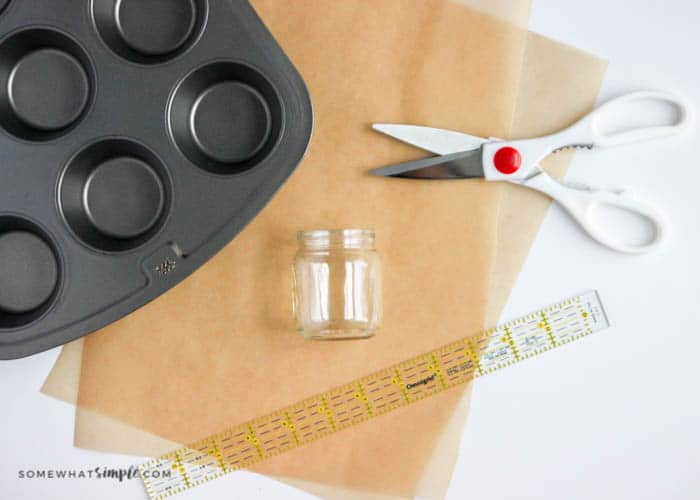 Prepare the Parchment Paper
For a dozen cupcake liners being by cutting a 10 inch piece of parchment paper, repeat 3 times. Next fold in half length-wise, also known as hot dog style, creating two sides, both 5 inches across.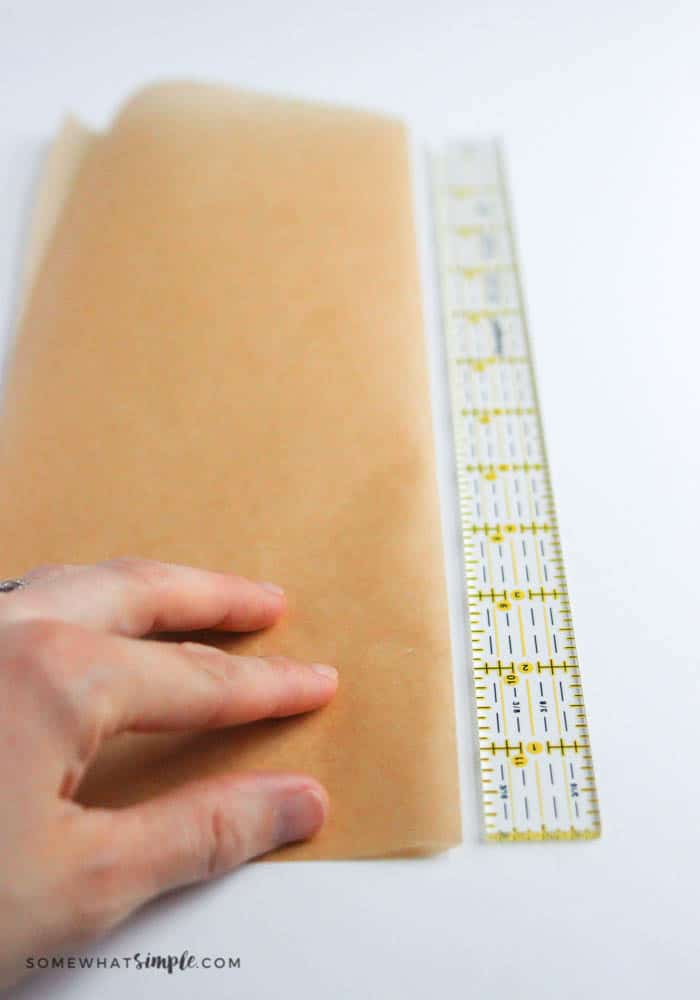 At the five-inch mark, fold your parchment to create a square and crease. Repeat on the opposite end.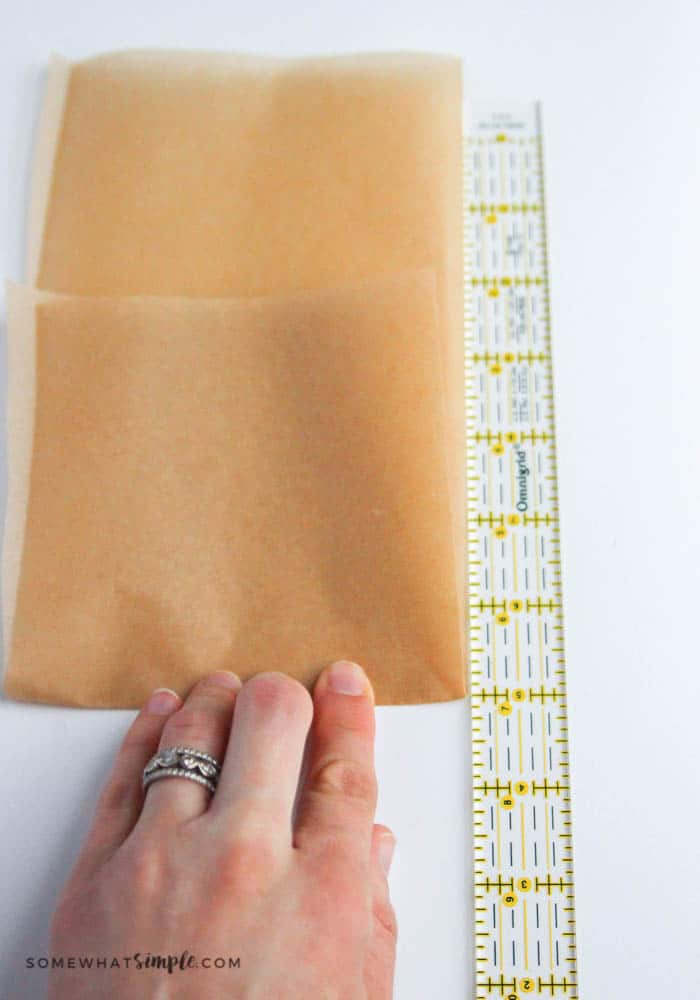 When you unfold and open your parchment paper, you should have a five-inch square in each corner with two smaller rectangles in the center.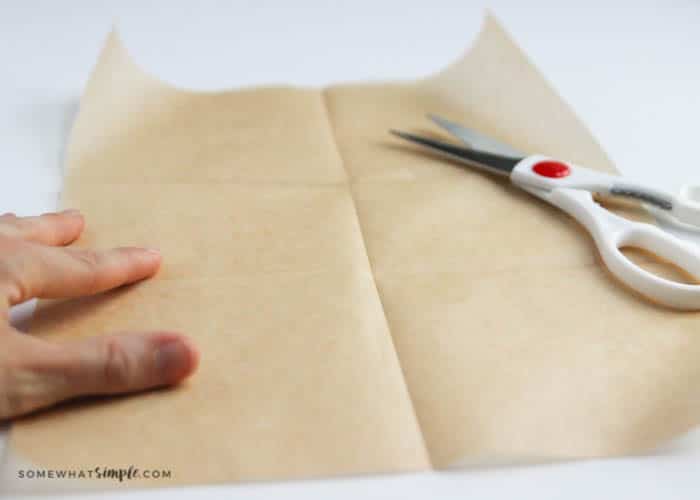 Using the creases as a guide, cut along the lines.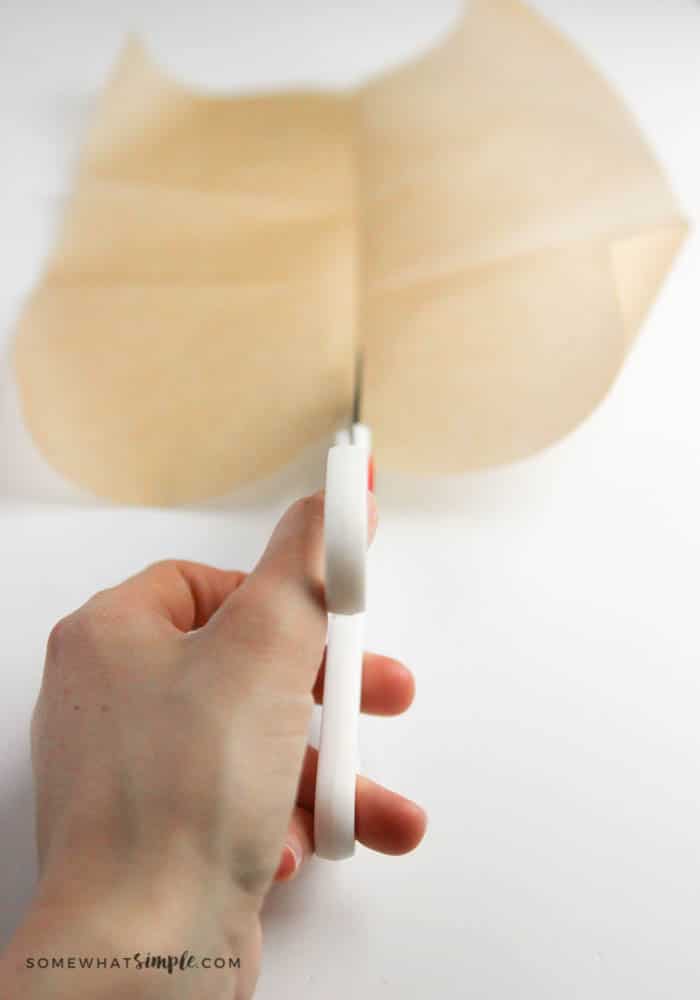 Repeat with the other two pieces of parchment paper, giving you twelve five-inch squares. Collect the parchment squares and discard the remaining paper.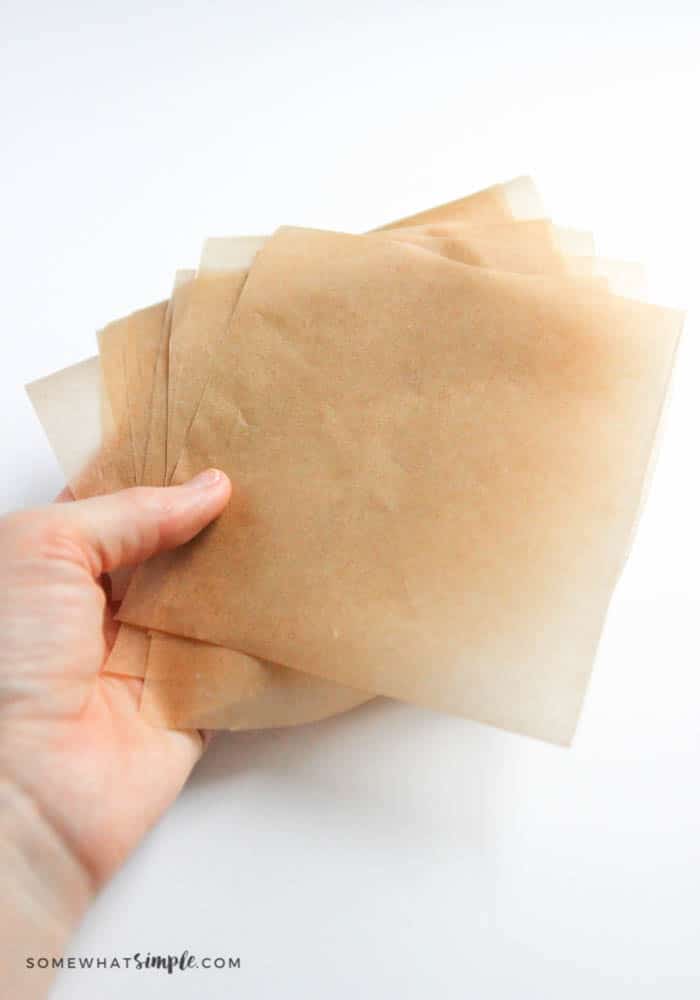 Shape the Liners
Use a small jar or cup that fits inside your cupcake tin. Baby food jars, mini soda cans, or a small cup are all good options. When in doubt, err on the side of a little small verses too big.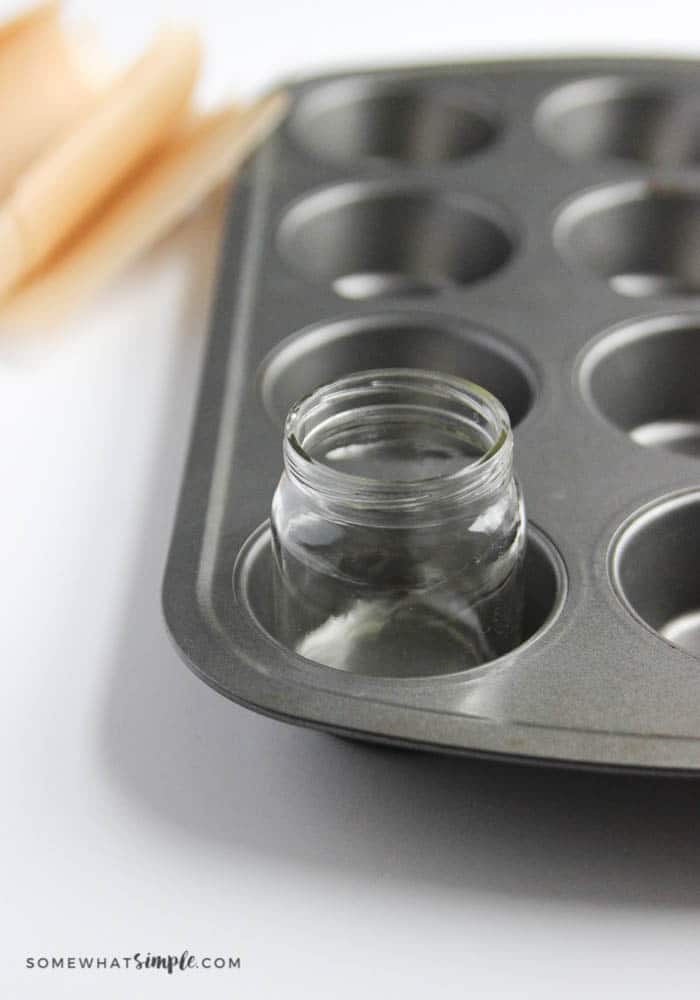 Place the round jar in the center of one parchment square. Use your hand to push the sides of the parchment paper up and around the jar, creasing as you go.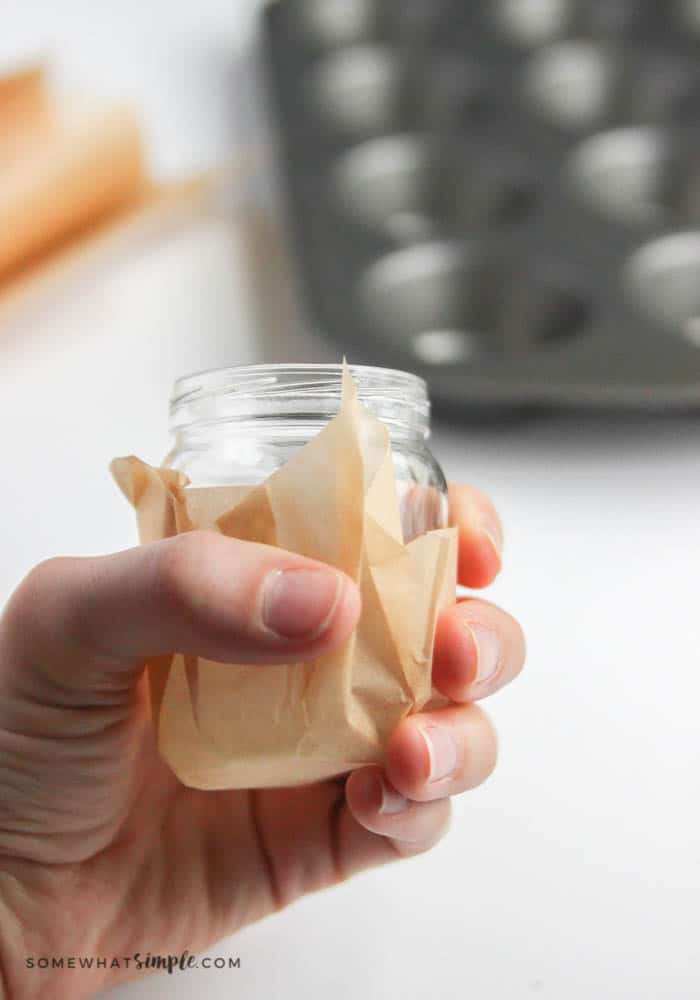 Repeat with your remaining parchment squares.
Time to Bake
Now its time to whip up your favorite recipe and fill your liners with some delicious batter.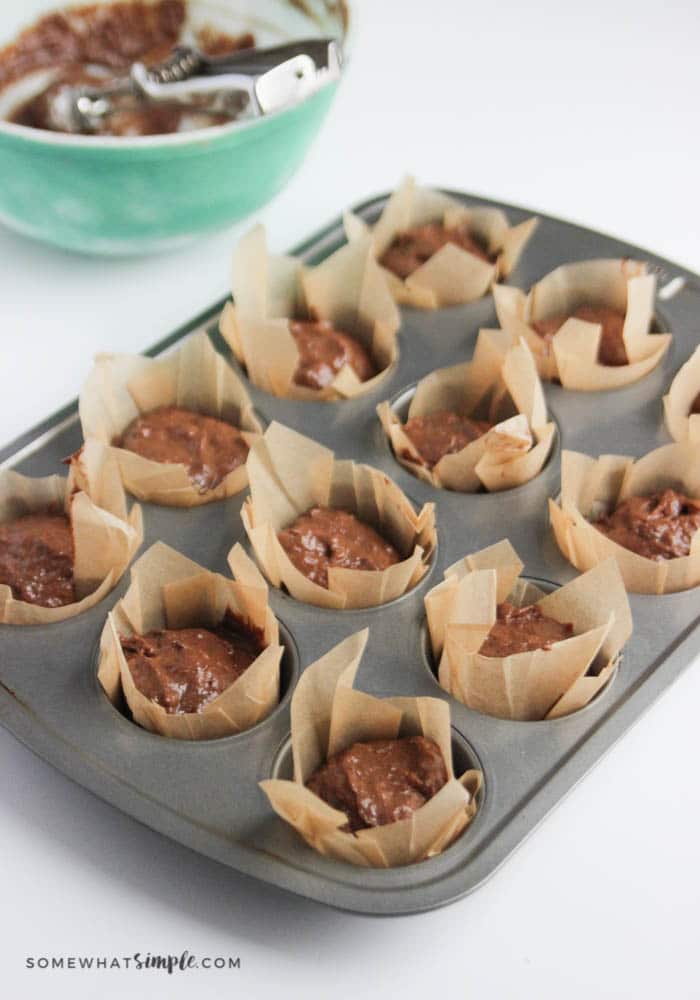 And enjoy!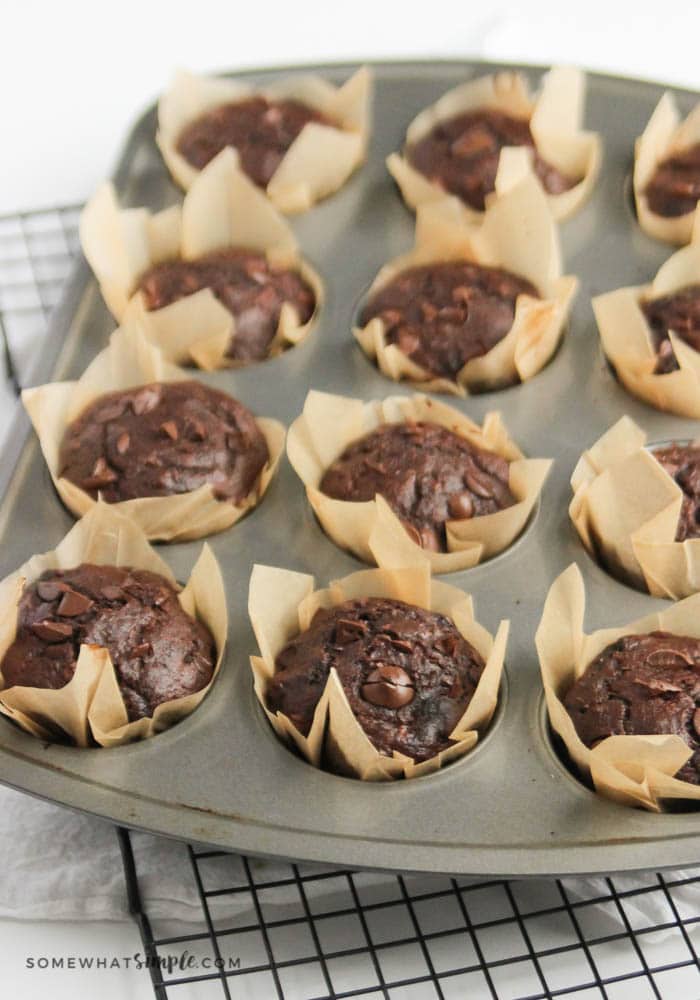 In need of a tasty batter to put in your DIY cupcake liners? Try one of these: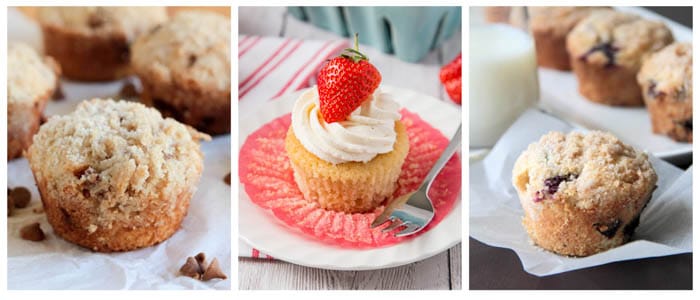 Banana Cinnamon Streusel Muffins || Strawberry and White Chocolate Cupcakes || Bakery Style Blueberry Muffins