These sweet peach streusel muffins are bursting with juicy peaches and topped with a delicious buttery streusel!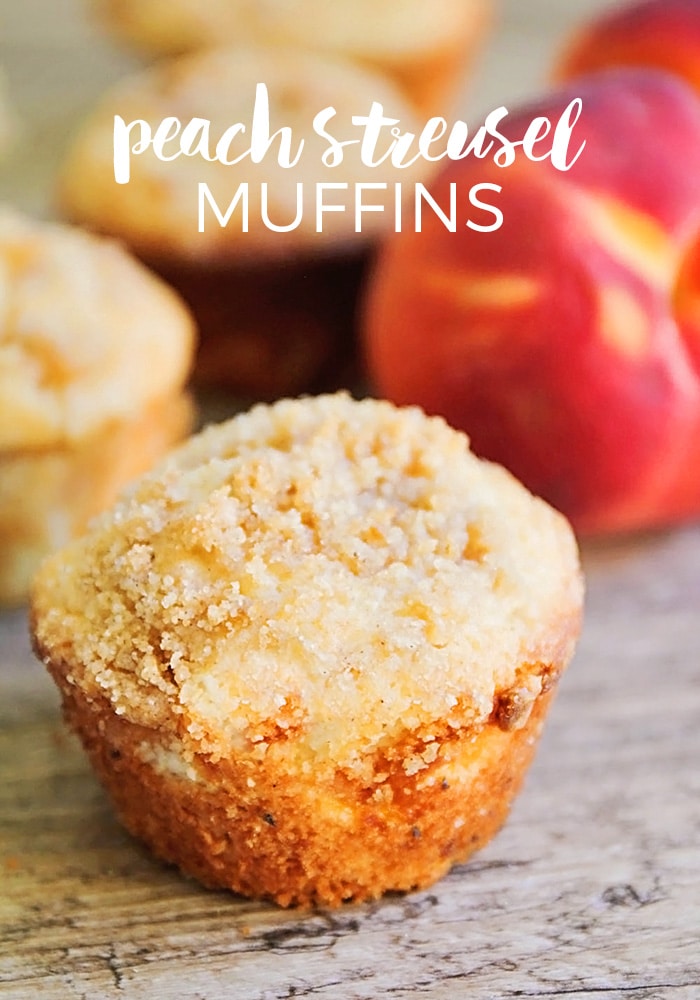 I will never say no to a good muffin. They're pretty much like eating cake for breakfast, and what could be better than that? These peach streusel muffins are some of my favorites. They're topped with a delicious buttery streusel, and taste almost like peach cobbler, but in muffin form. They are so delicious and so easy to make!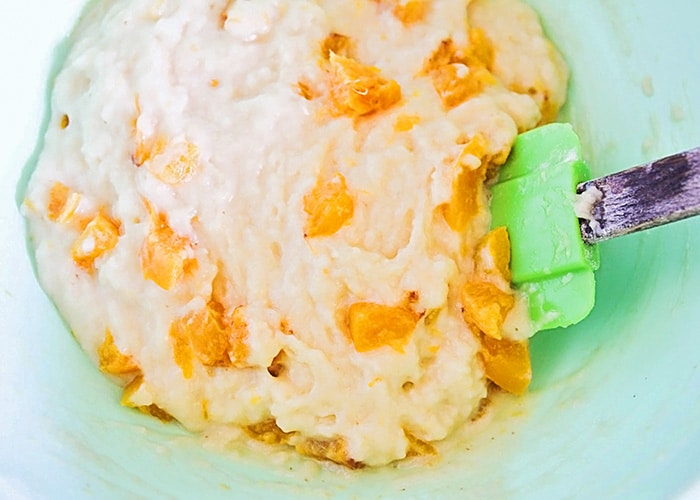 I used some of my home-canned peaches for these muffins, but they would be equally delicious with fresh peaches, especially this time of year, when they are sweet and plentiful.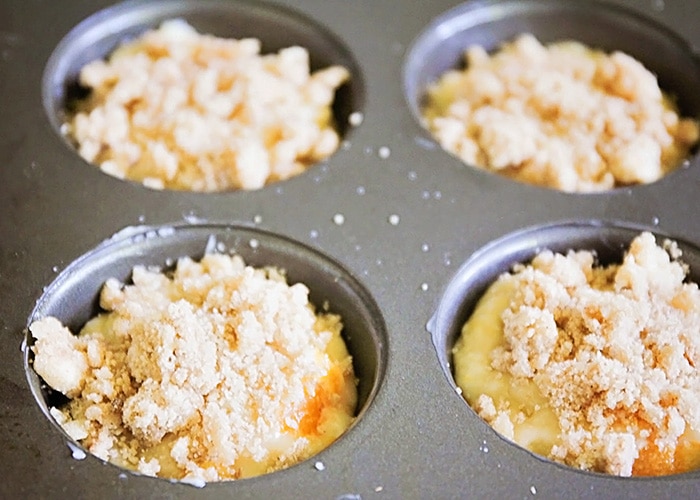 These muffins are so light and tender, and perfect for breakfast, brunch, or after school snacks. They are a huge favorite with the whole family!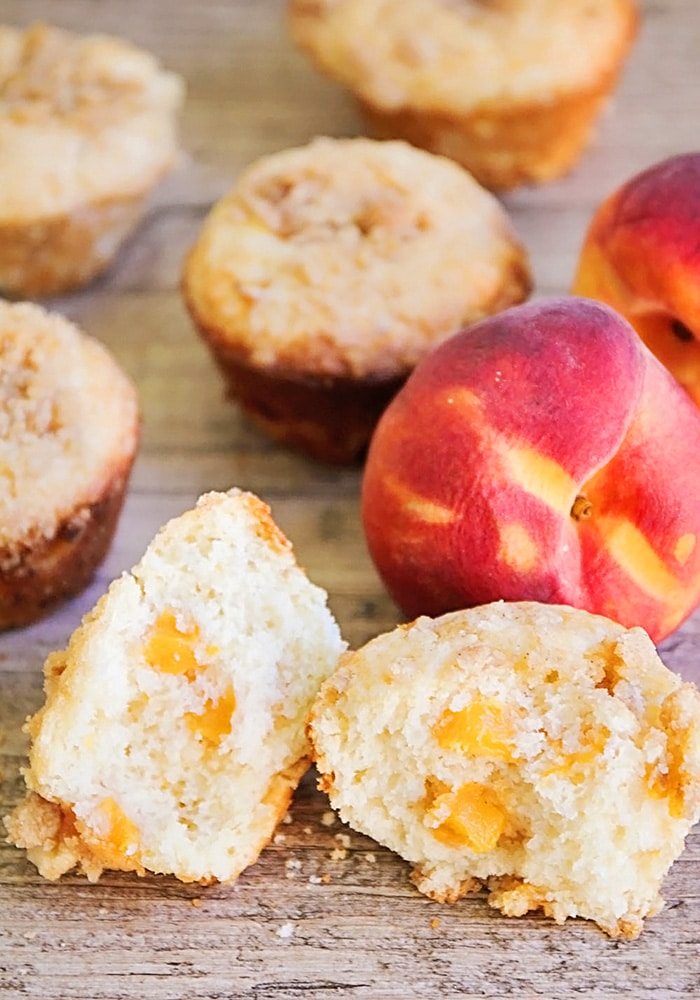 Peach Streusel Muffins
INGREDIENTS:
for the muffins:
1 1/2 cups flour
3/4 cup sugar
1/2 teaspoon salt
2 teaspoons baking powder
1/3 cup oil
1 egg
1/3 cup buttermilk
1 1/2 cups diced peaches (canned or fresh)
for the streusel:
2 tablespoons sugar
2 tablespoons flour
1/2 teaspoon cinnamon
2 tablespoons butter, cut into small pieces
DIRECTIONS:
Preheat the oven to 400. Line 12 muffin cups with paper liners, or grease with cooking spray.
In a large bowl, whisk together the flour, sugar, salt, and baking powder.
In a small bowl or measuring cup, whisk together the oil, egg, and buttermilk. Pour the wet ingredients into the dry and mix until just combined. Gently fold in the peaches.
Scoop the batter into the prepared muffin tin, filling 3/4 cup full.
To make the streusel, combine the sugar, flour, and cinnamon in a small bowl. Cut in the butter using a pastry blender or two knives, until the pieces are no larger than pea sized. Sprinkle the streusel topping over the muffins.
Bake 15-20 minutes, or until lightly browned. Let cool before serving.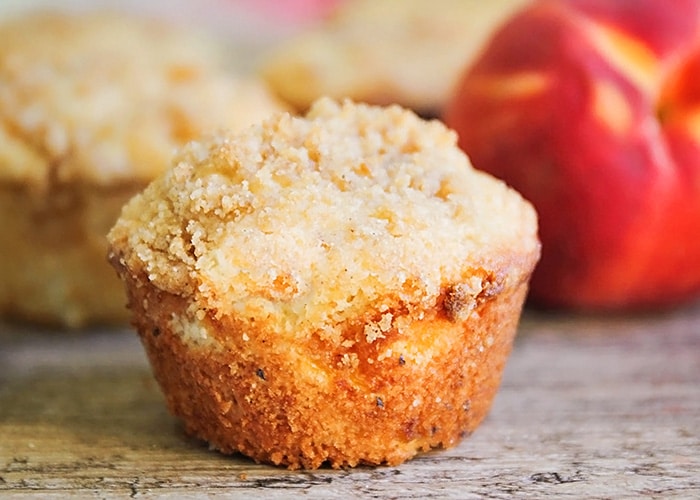 For more tasty peach recipes, check out these peach crumb bars, buttermilk peach summer cake, and peach crisp pie!