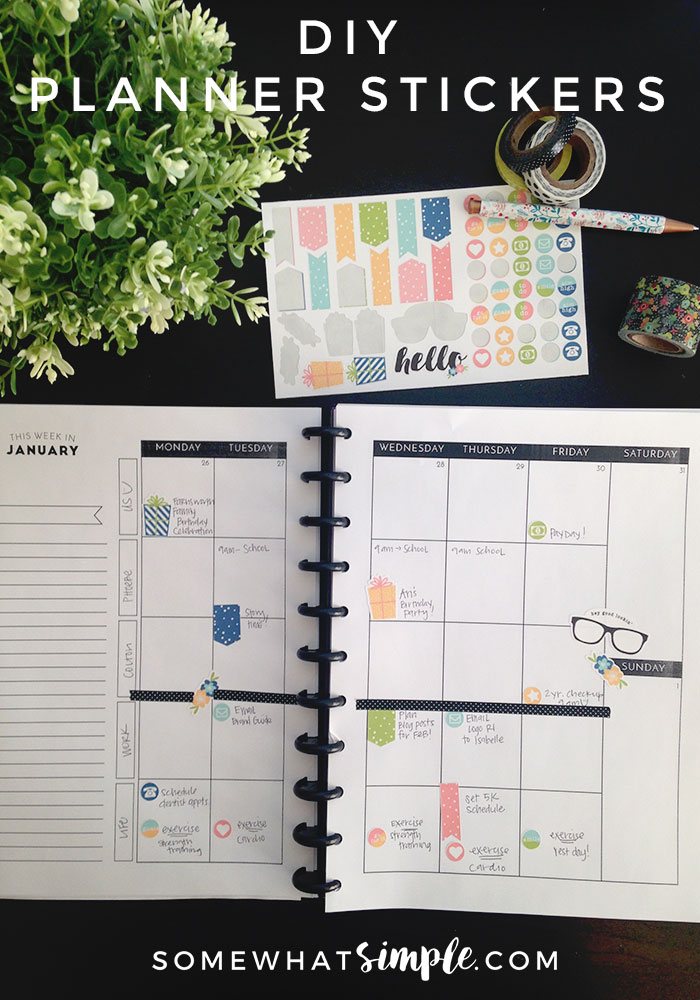 Your planner or family calendar doesn't only have to be functional – these DIY Planner Stickers will spice things up and make planning fun!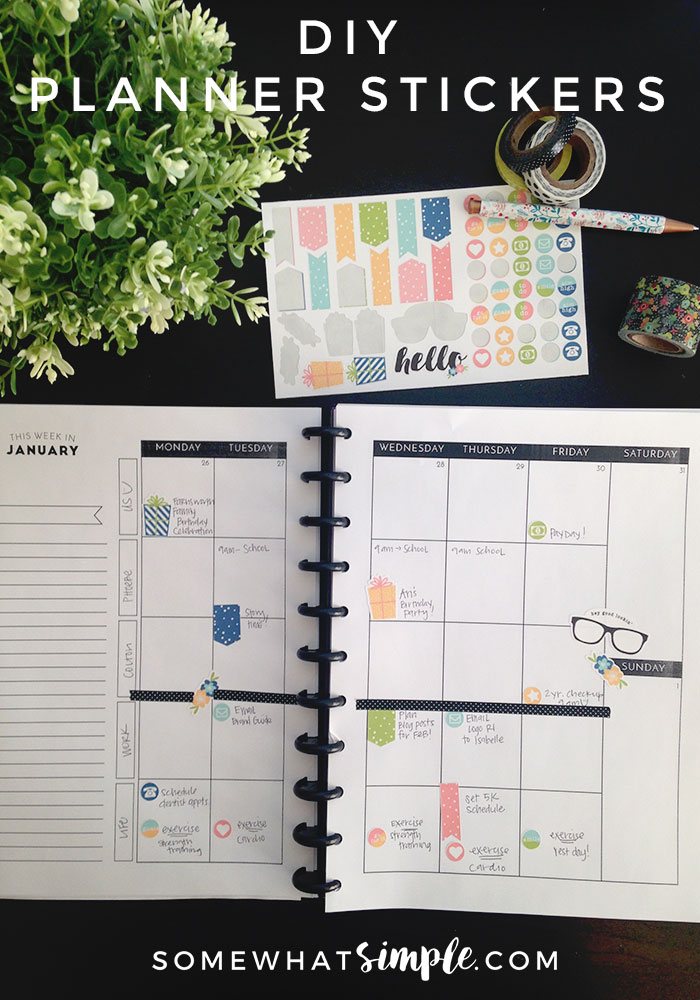 I'm the first to admit that I love stationary and paper goods. Snail mail brings a smile.Perusing the back to school aisle at Target with a basket full of new school supplies is living the dream. Crossing off an item on the to do list in my my planner with a good ol' black Sharpie is definitely my jam. I got my first planner when I was in seventh grade, and I immediately got busy doodling in the margins and drawing check off boxes next to my homework assignments.
Now that planners are all the rage again, I'm completely smitten with the fact that planner stickers, washi tape, and colored pens are being used full force. I love the idea of making your planner uniquely you, because it makes planning that much more fun. So if planner stickers and such is already a part of your planning repertoire, or you've been dying to get your hands on a little DIY planner sticker action to try out – here you go! These DIY planner stickers will make writing your to do list more fun and add a bit of pretty to each and every week.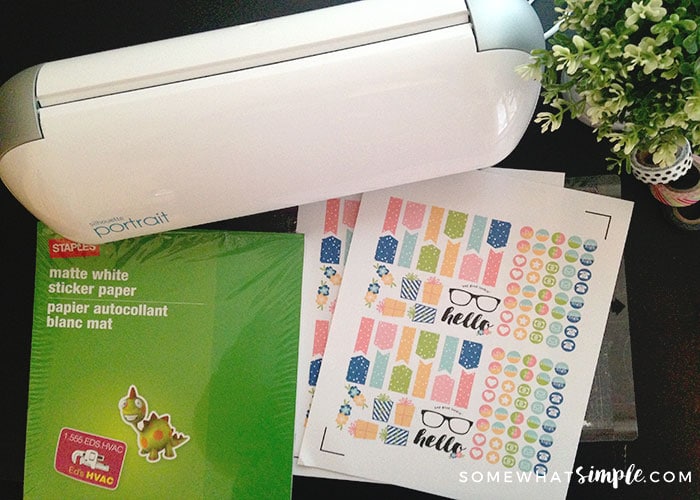 How To Make DIY Planner Stickers
SUPPLIES –
DIRECTIONS –
the regular 'ole scissor method-
Print the DIY Planner Stickers file on sticker paper and then use your favorite pair of scissors to cut.
the electronic die cutting method-
If you're new to using an electronic die-cutting machine, you can follow a step-by-step picture tutorial and find out favorite tricks for perfect cut lines here.
Download the digital DIY Planner Sticker and black and white cut file. (download link below)
Open the black and white cut file in the die-cutting machine software. Use trace feature to create cut lines, then move the cut file off to the side.
Open digital sticker file; copy and paste into the document that has your cut lines. Size your sticker file to match the cut file lines.
Select the cut lines image. Object>Arrange> Bring to Front.
Select both the cut line image and the sticker file. Object>Group.
Cut and paste the grouped image below, to fill your sticker page (this step is optional, but who doesn't want more planner stickers?)
Add printer registration marks for your machine.
Send to color printer.
Place printed sticker sheet on cutting mat; load cutting mat into your die-cutting machine.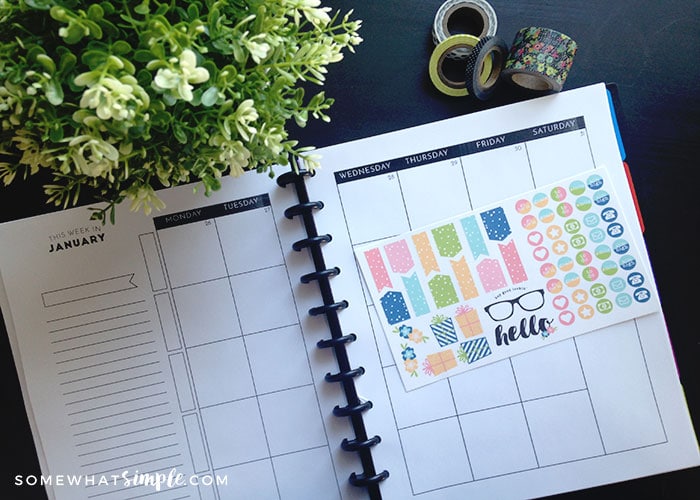 DOWNLOAD FREE DIY PLANNER STICKER FILES
. . . . .
Here are a few more projects you might enjoy: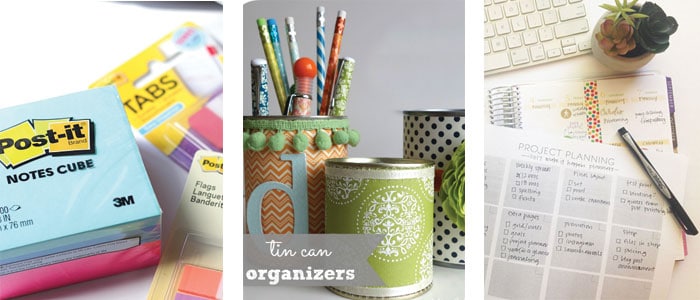 10 Ways to Use Post It Notes // 5 Creative Organization Ideas // How To Accomplish a Huge Project in a Short Time Frame