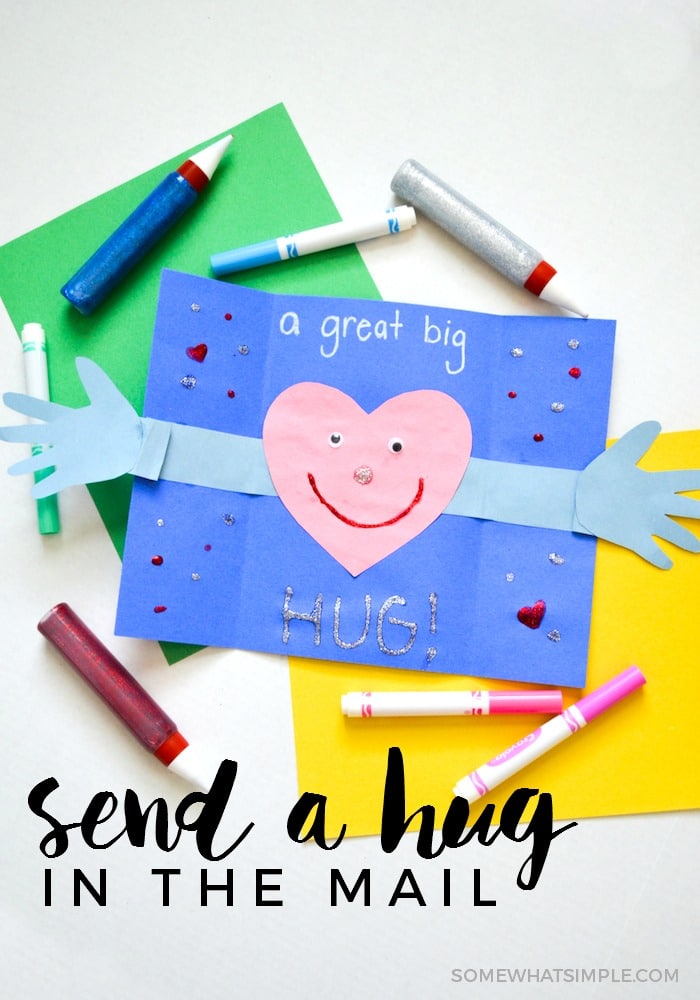 With a few basic craft supplies, create this fun hug card to "give a hug" and welcome a new baby to the family or send to someone you love!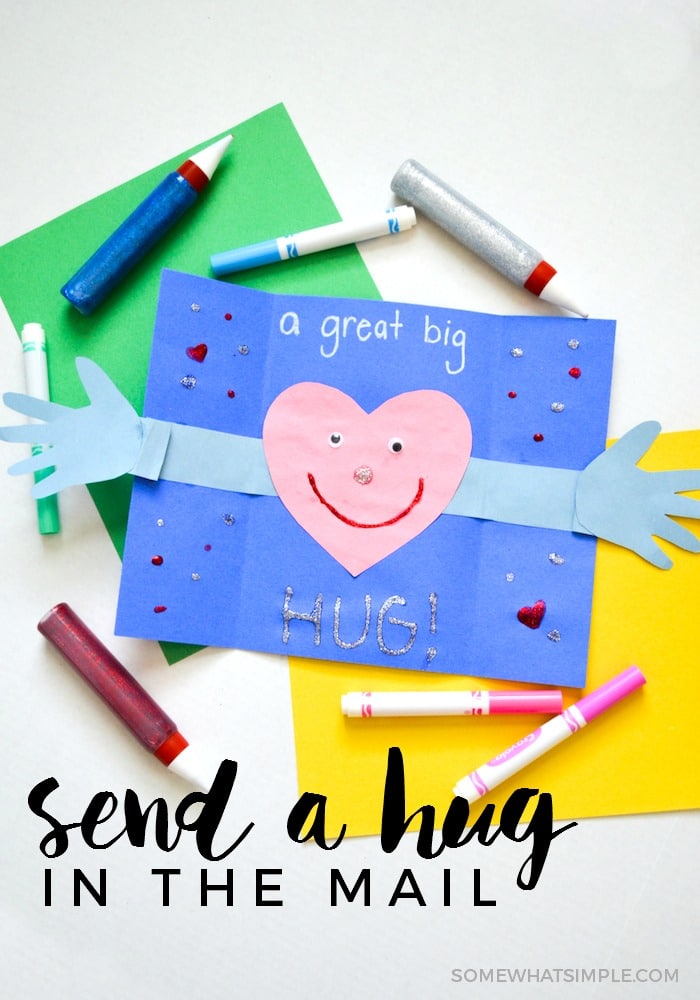 It's always fun to get the kids involved in craft projects that come from the heart, and what better way to welcome a new baby with a hug card that does just that!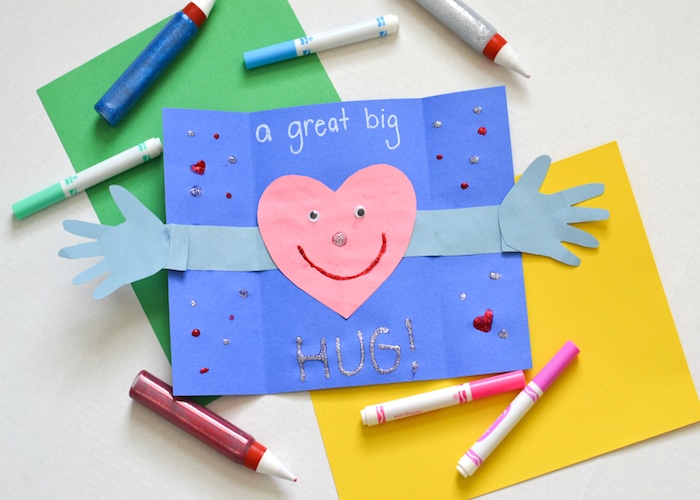 GIVE A HUG CARD TUTORIAL
MATERIALS NEEDED:
construction paper
scissors
glue
markers
googly eyes (optional)
glitter (optional)
DIRECTIONS:
Fold one piece of construction paper to create two flaps with the middle section a little bit larger.
Have the kids trace their hands onto another piece of construction paper. Younger kids might need a little help with this step.
Cut out a heart, the hand shapes, and two long rectangles which will be the arms.
Glue the heart to the middle section inside the card.
Next, glue the hands to the arms. Glue one arm on each side of the heart. Create a face on the heart.
Decorate the inside and outside of the card with markers, glitter, etc.
This is such a fun project for all ages! It makes a cute, little keepsake for an older sibling to make for a new baby joining the family. As a new parent, those first hugs are so important, which is why I made sure to use Huggies diapers because they are inspired by hugs from parents.