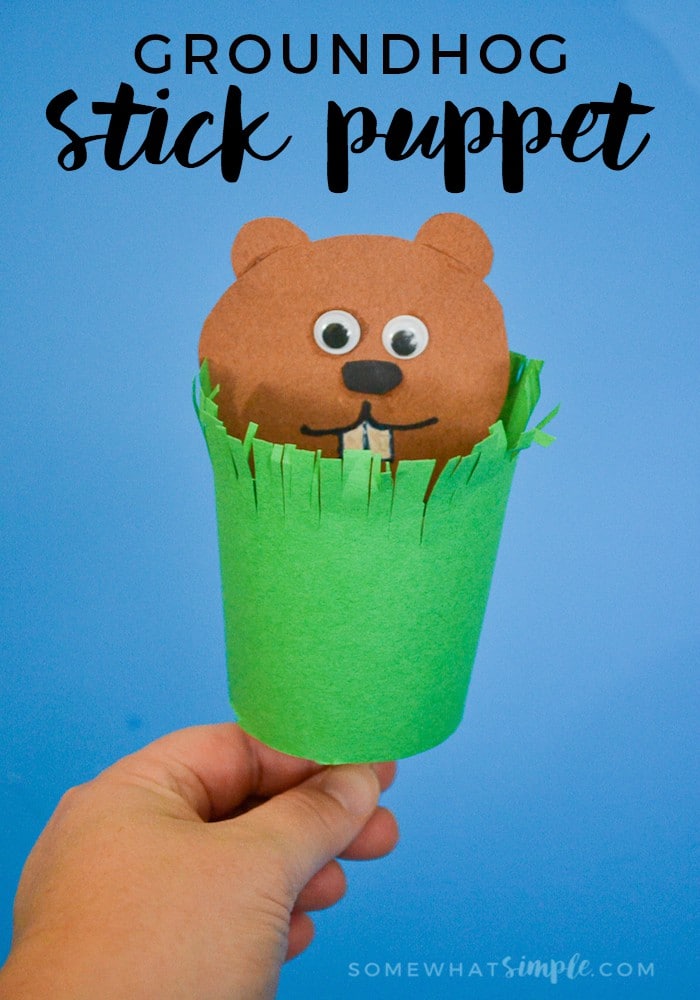 Will the groundhog see his shadow when he peeks out of his hole? Grab the kids + a few basic craft supplies and make this cute little groundhog stick puppet for Groundhog's Day!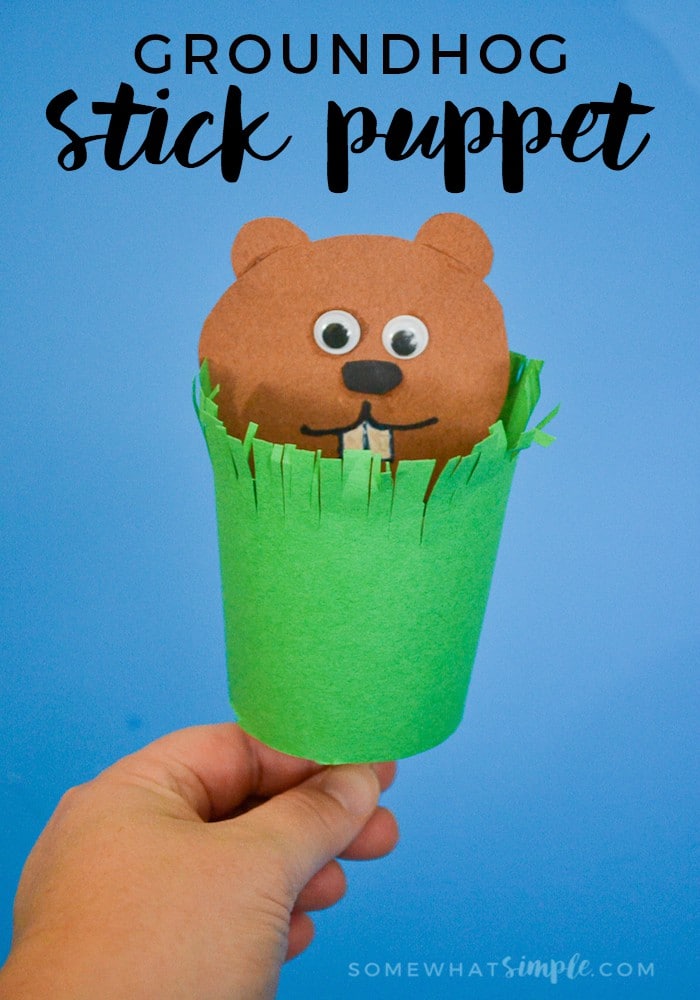 This groundhog stick puppet is a perfect afternoon craft to make with the kids. It's pretty simple for older kids to make on their own and needs only a few basic supplies that you probably have in your craft stash. It would also make a fun project for school to go along with all the cute books for groundhog's day!
How To Make A Groundhog Stick Puppet
MATERIALS –
plastic or paper cup
tape
scissors
glue
markers or

crayons
DIRECTIONS –
Start by cutting a strip of green construction paper that is slightly taller than the cup. And it should be long enough to wrap all the way around the cup.
Using scissors, snip fridge on one long edge of the green construction paper to make the grass.
With help from an adult, poke a hole in the bottom of the cup using scissors, making sure it's large enough for the popsicle stick to fit through.
Wrap the green construction paper tightly around the cup, taping the two ends together.
Using the brown paper, black paper, and googly eyes – create the groundhog's face.
Add a mouth and some teeth with markers or crayons.
Attach the groundhog's face to the popsicle stick by taping it to the back.
Push the popsicle stick through the hole from the top of the cup to finish your groundhog stick puppet!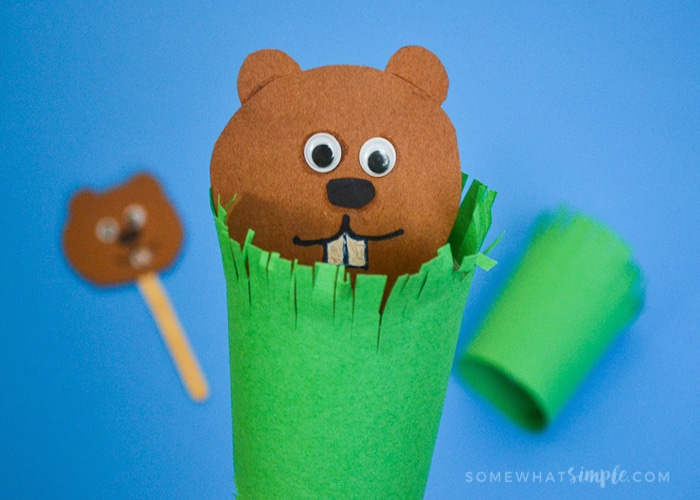 The kids can use the puppets to put on a little groundhog's day play or even take it outside to see if he can see his shadow! And when you're all done, you can all enjoy a delicious Groundhog Day treat.
Here are a few more kids' craft projects you might enjoy: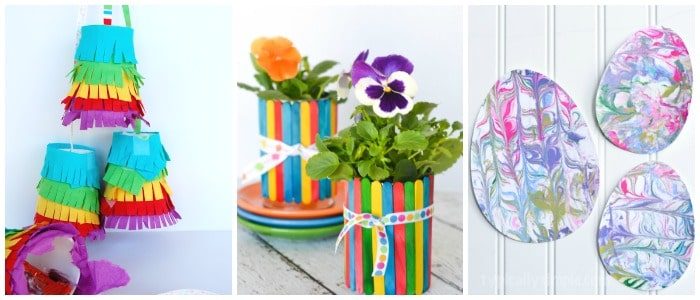 Mini Pinatas for Kids // Popsicle Stick Flower Pots // Marbled Paper Easter Eggs