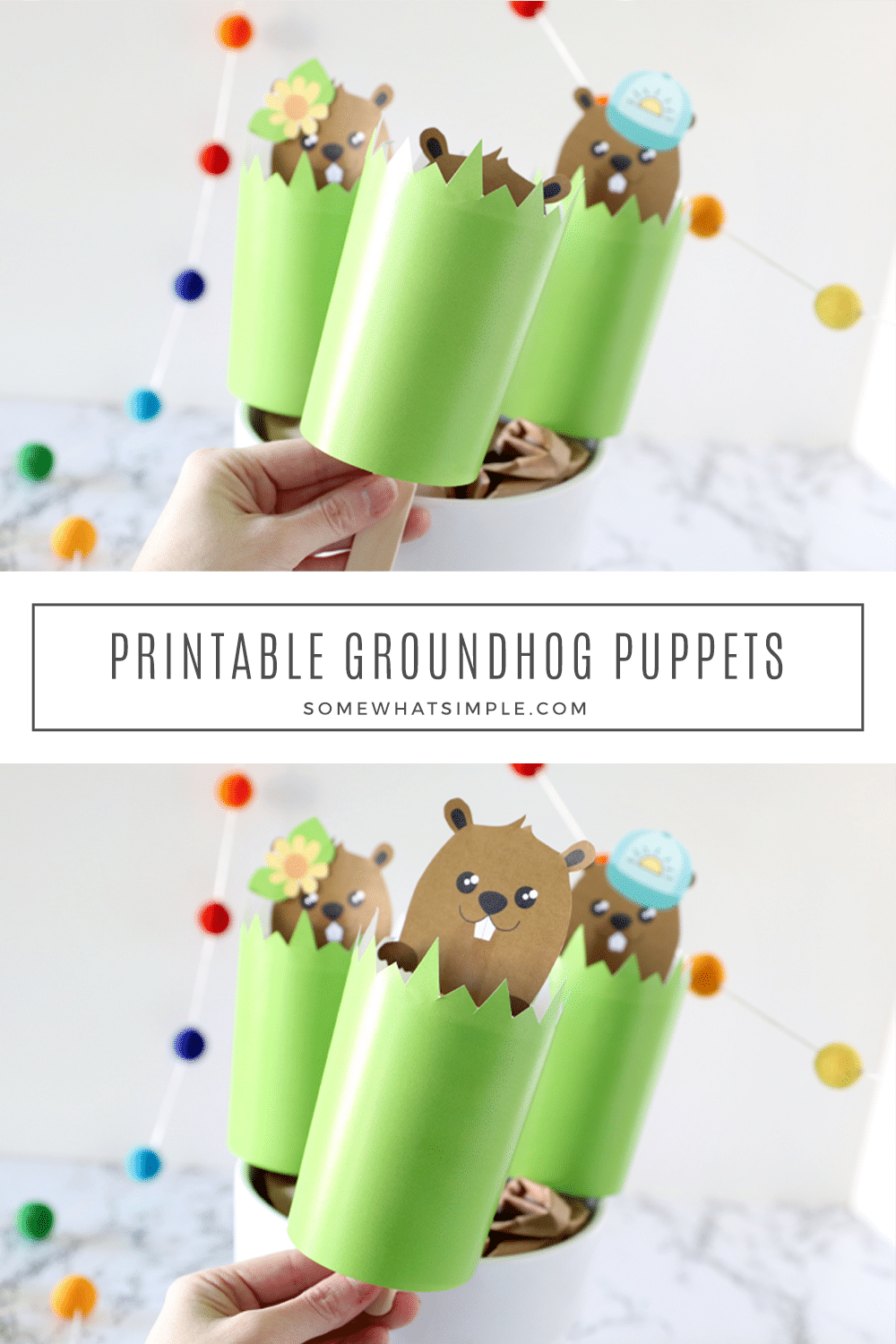 Will the groundhog see his shadow when he peeks out of his hole? Grab the kids + a few simple supplies and make this cute groundhog craft for Groundhog's Day!
Here are a few more kids' craft projects you might enjoy: Mini Pinatas for Kids, Popsicle Stick Flower Pots and X is for Xylophone Craft.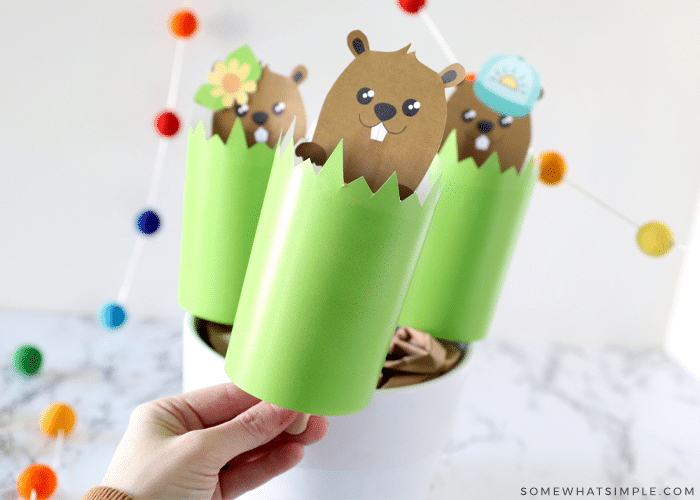 Easy Groundhog Day Craft
This groundhog stick puppet craft is a perfect afternoon craft to make with the kids. It's simple enough for older kids to make on their own, and you probably have all (or most!) of the supplies in your home.
Teachers, this groundhog puppet craft would make a simple and fun project for your classroom to go along with your favorite Groundhogs Day books and educational unit.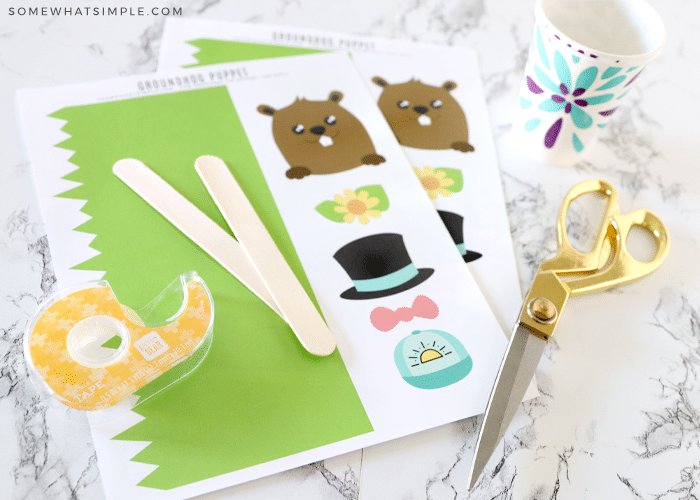 How To Make A Groundhog Craft Puppet
SUPPLIES –
Plastic or paper cup
Popsicle stick
Tape
Scissors
Printable (download below)
Crayons/markers, optional
DIRECTIONS –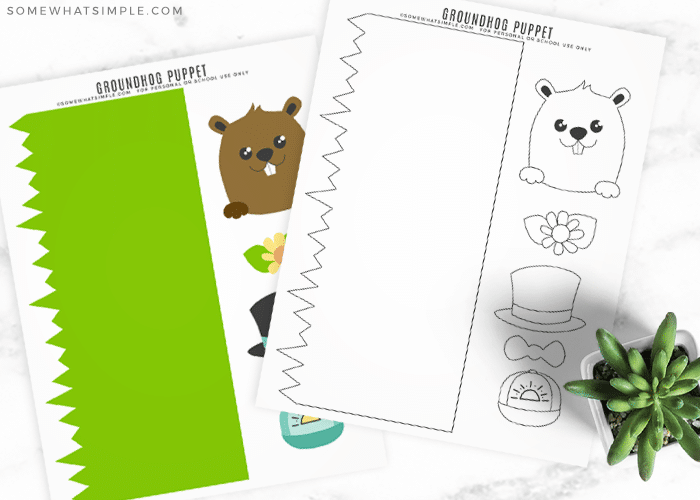 Get Printable – To make this adorable groundhog craft, you'll start by printing out the free printable below. We have a colored version or a black and white version. If you print the black and white version, you can let the kids color their own.
Cut out the grass and the groundhog and one head accessory and set them aside.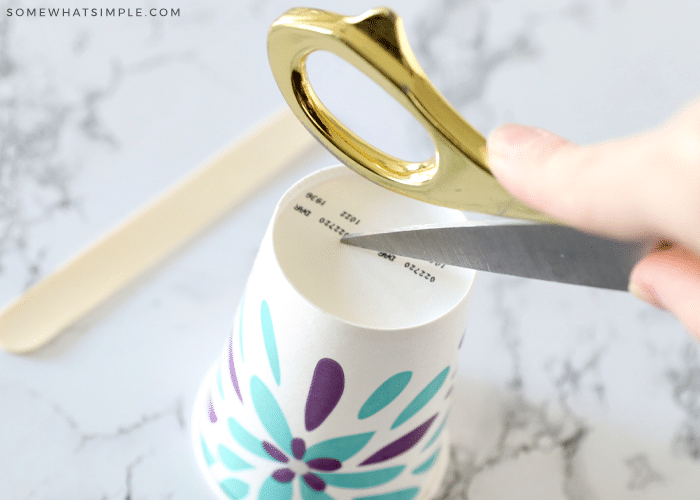 Cut – Puncture the bottom of the cup with your scissors, making a hole big enough for your popsicle stick.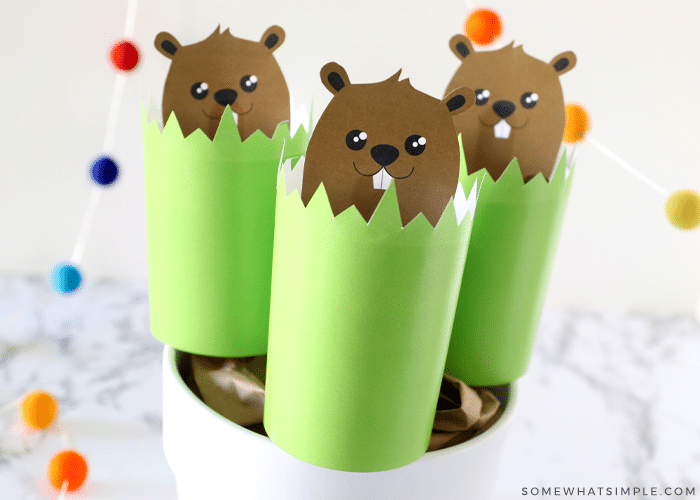 Assemble – Flip your cup right-side-up and tape your grass around the outside so that it is slightly taller than the cup. Slide your popsicle stick through the hole, then tape your groundhog face to the top of the stick.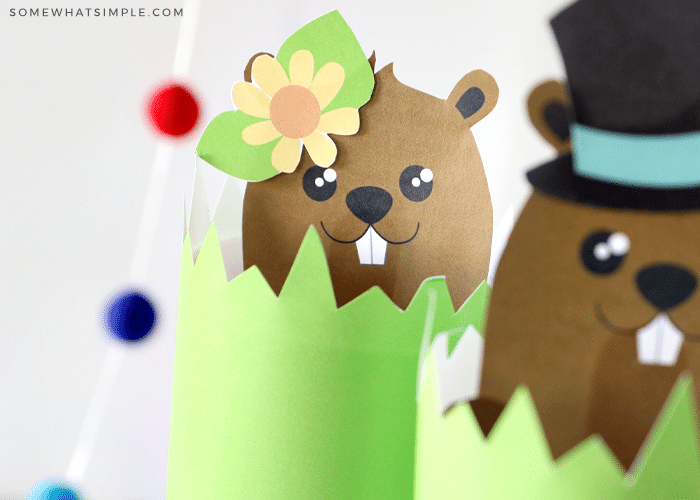 Final Touches – Finally, tape the bow or hat to the top of the groundhog's head and you're all done!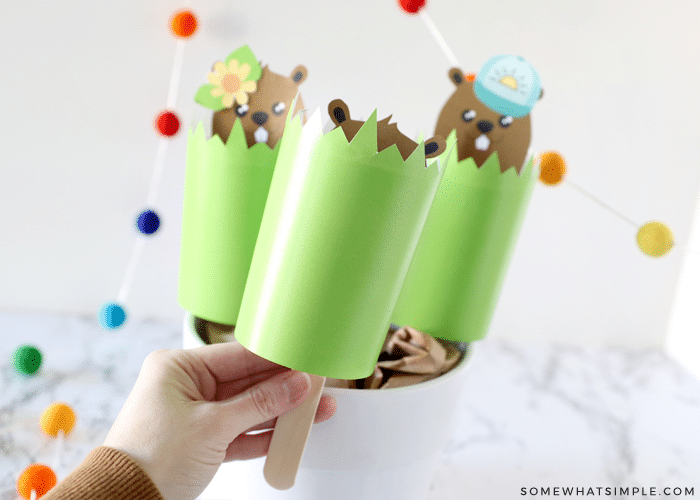 Play – You can slide the popsicle stick up and down to have the groundhog play hide and seek just like Punxsutawney Phil does on Groundhog Day! This really is the best craft activity to celebrate the holiday.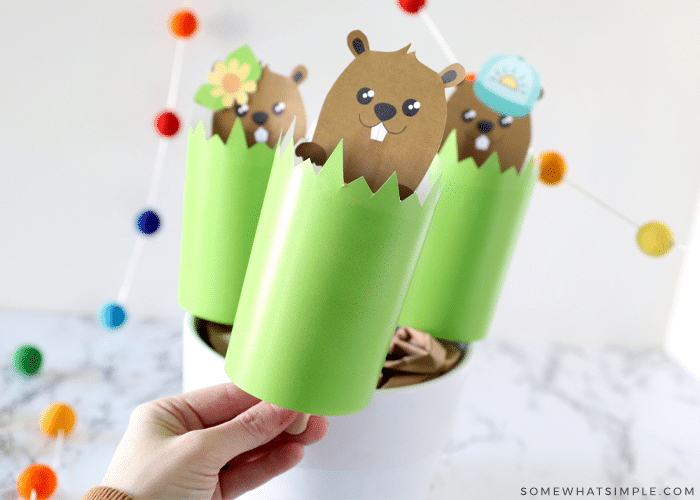 Groundhogs Day Puppet Printable
ENJOY!