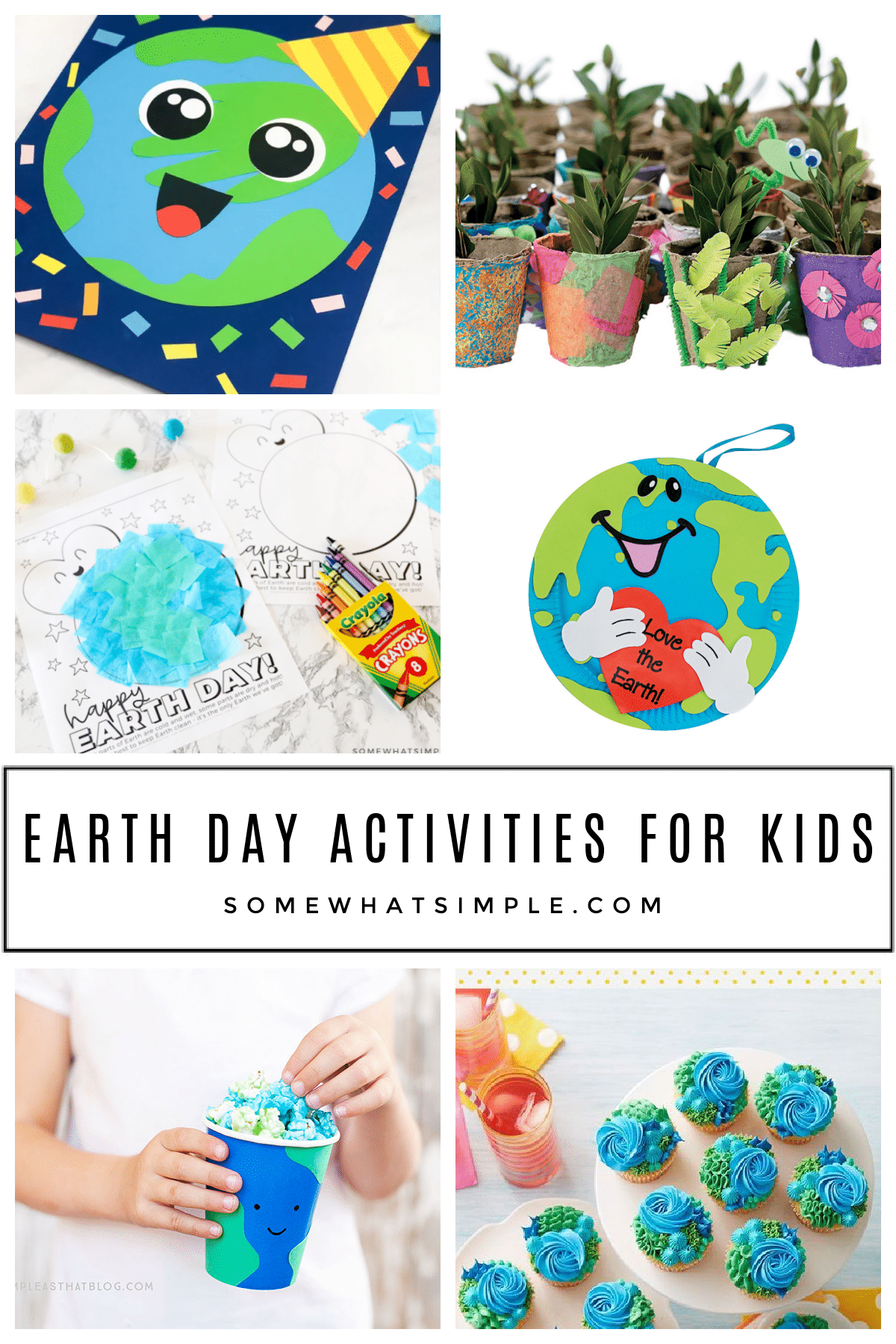 Celebrate Earth Day and help beautify your community with these 10 fun and educational Earth Day Activities for Kids!
Here are a few more Upcycled Projects we think you'll love – Tin Can Vases, Things to Make with an Old Tire, and Paper Bag Planters.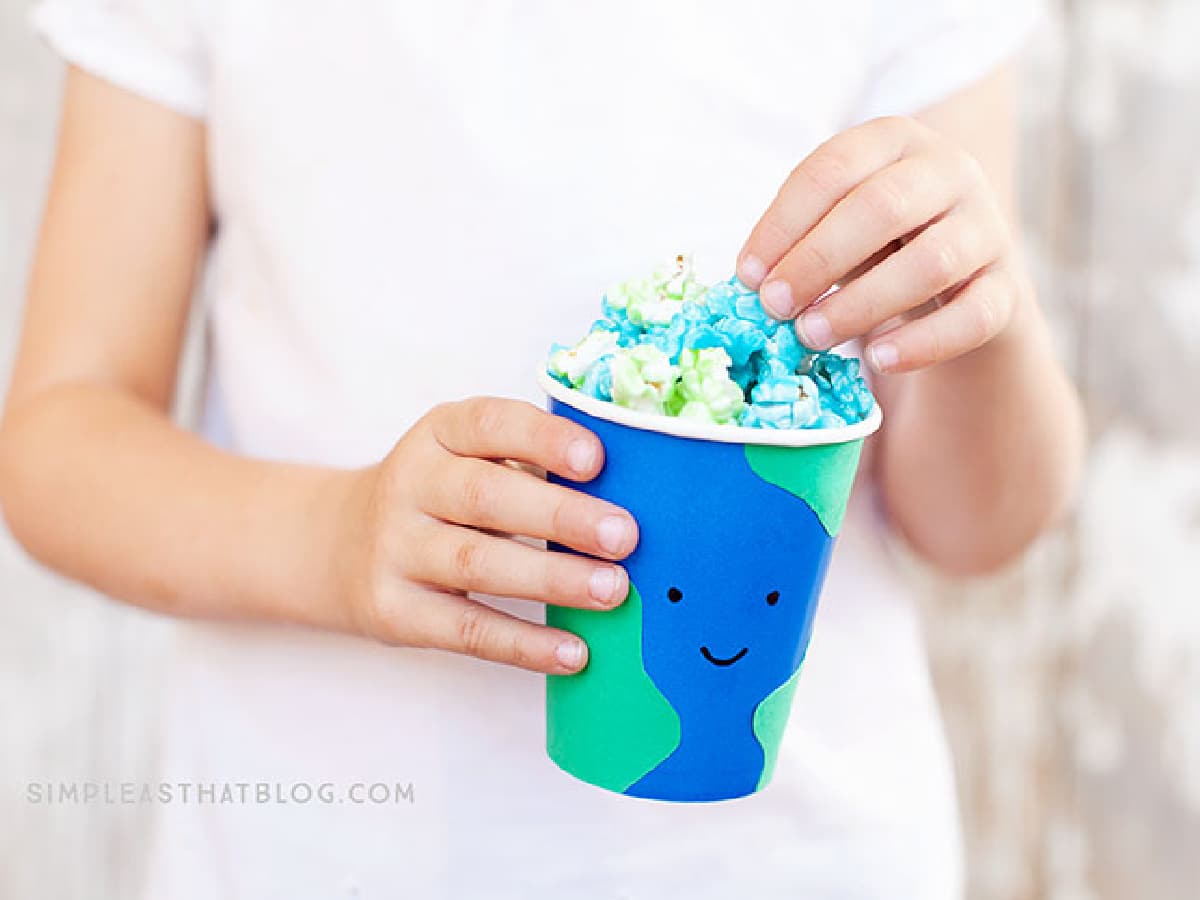 Earth Day is April 22nd, and it's a holiday all about taking care of our planet! Today we're sharing 10 fun activities from other bloggers that take little or no planning to create! Take a look!
Earth Day Activities for Kids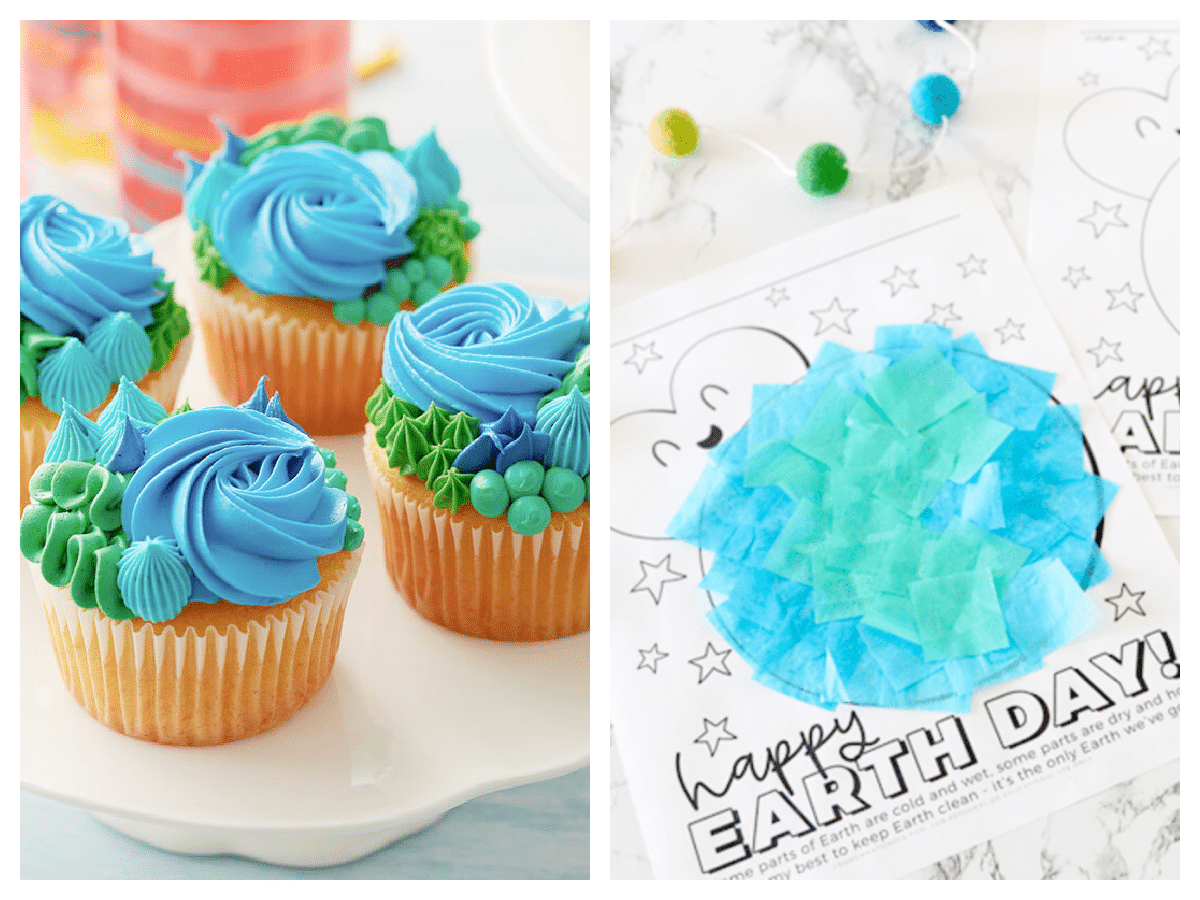 1 || Earth Day Cupcakes, from Wilton – Decorated using a variety of piping techniques, including the rosette, ruffle, star and dots, these Earth Day Cupcakes are a tasty and fun way for older kids to celebrate the Earth's abundant beauty.
2 || Earth Day Poem and Tissue Paper Activity Printable – Celebrate Earth Day at home or in the classroom with a colorful Earth Day craft that's easy to do and so much fun for the kids! Perfect for toddlers, preschoolers, and younger kids.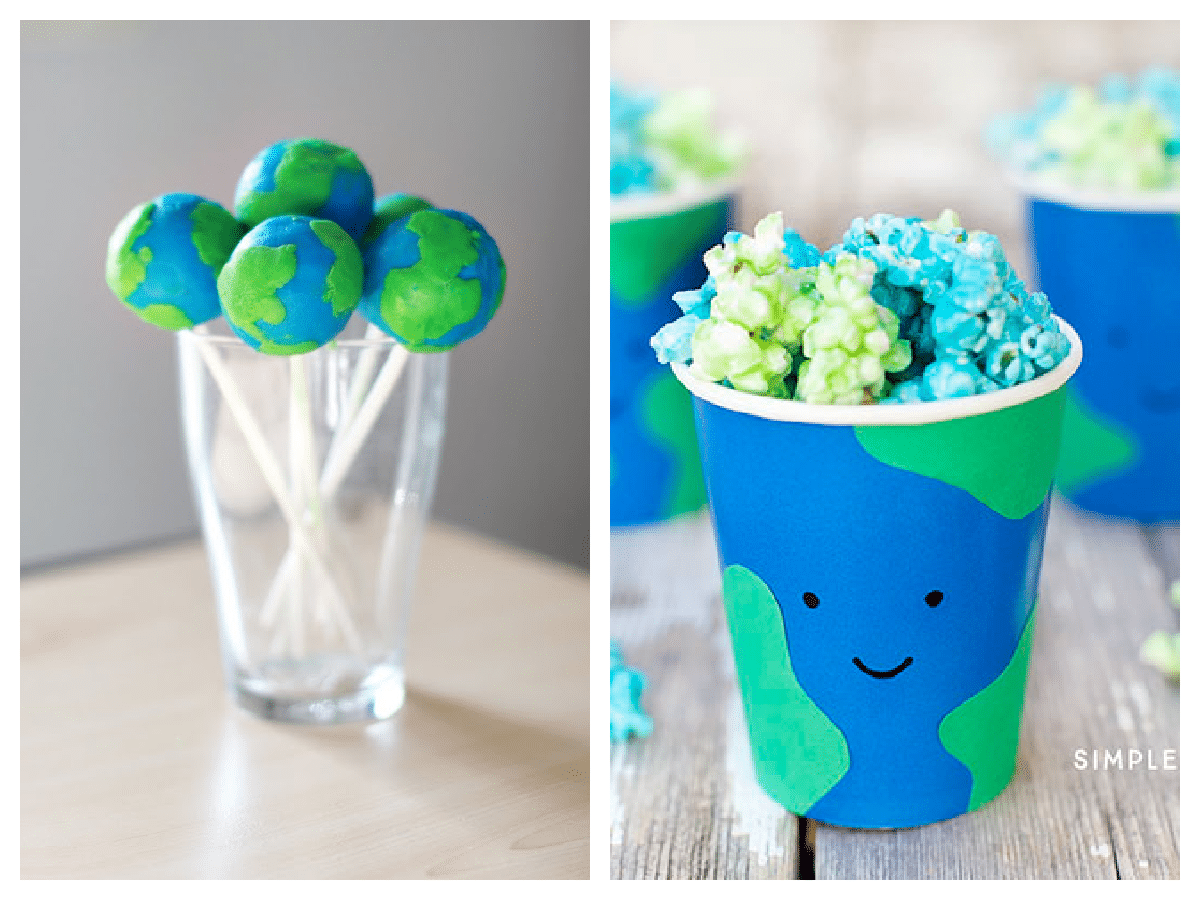 3 || Planet Earth Cake Pops, from Vanilla and Lace – Darling and delicious!
4 || Easy Earth Day Treat Cups, from Simple As That – A quick and inexpensive fun for the kids for Earth day! These cute cups are perfect for party favors, classroom treats, and double as a super easy Earth Day craft!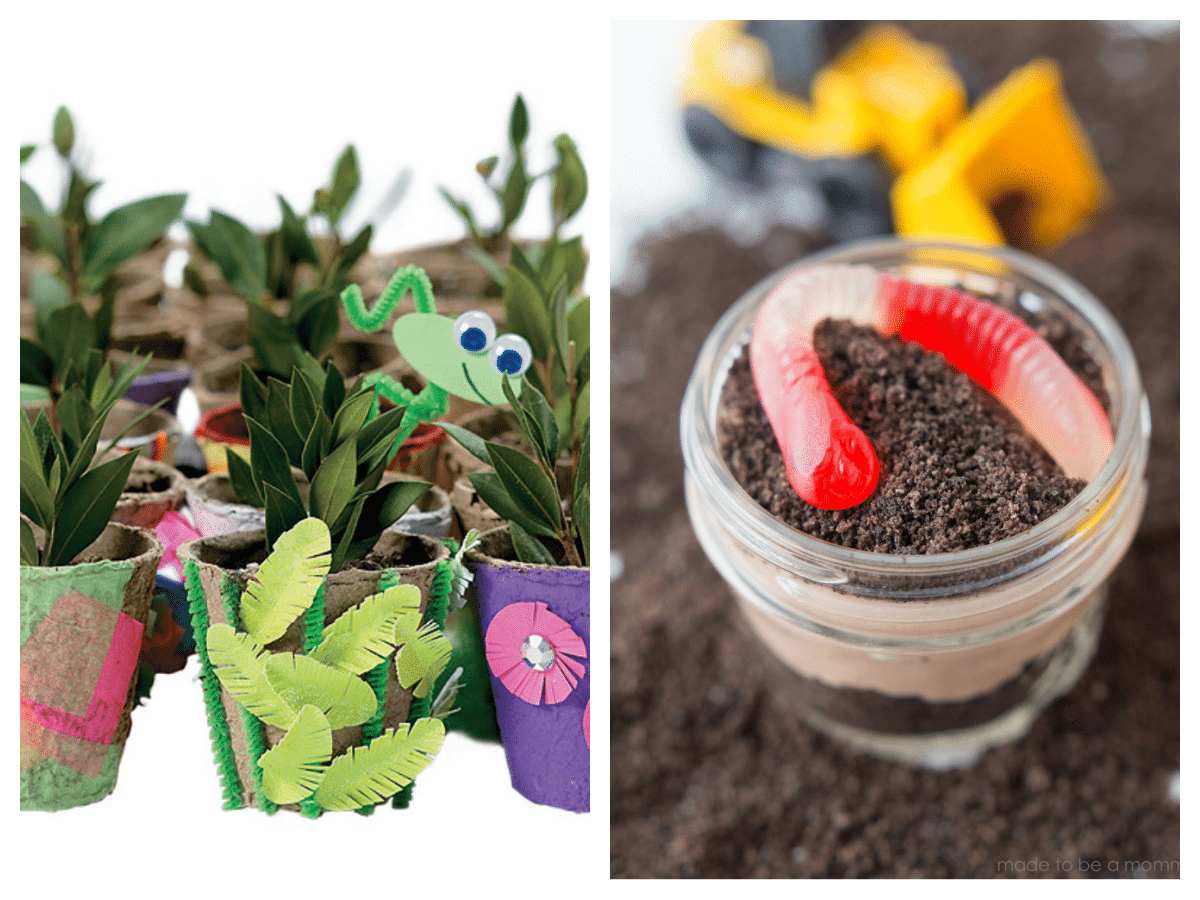 5 || Watch it Grow Seed Pots, from Oriental Trading Company – Plant flowers or herbs in these pots and watch them grow! Made of biodegradable peat fiber, these miniature pots are the perfect size for small plants and Earth Day activities! Use your own embellishments to add color to these DIY projects.
6 || Earth Day Dirt Pudding Cups recipe, from Made to Be a Momma – Chocolate pudding and Oreo cookies crumbled on top, make for a fun and delicious chocolate dessert that the kids will just love!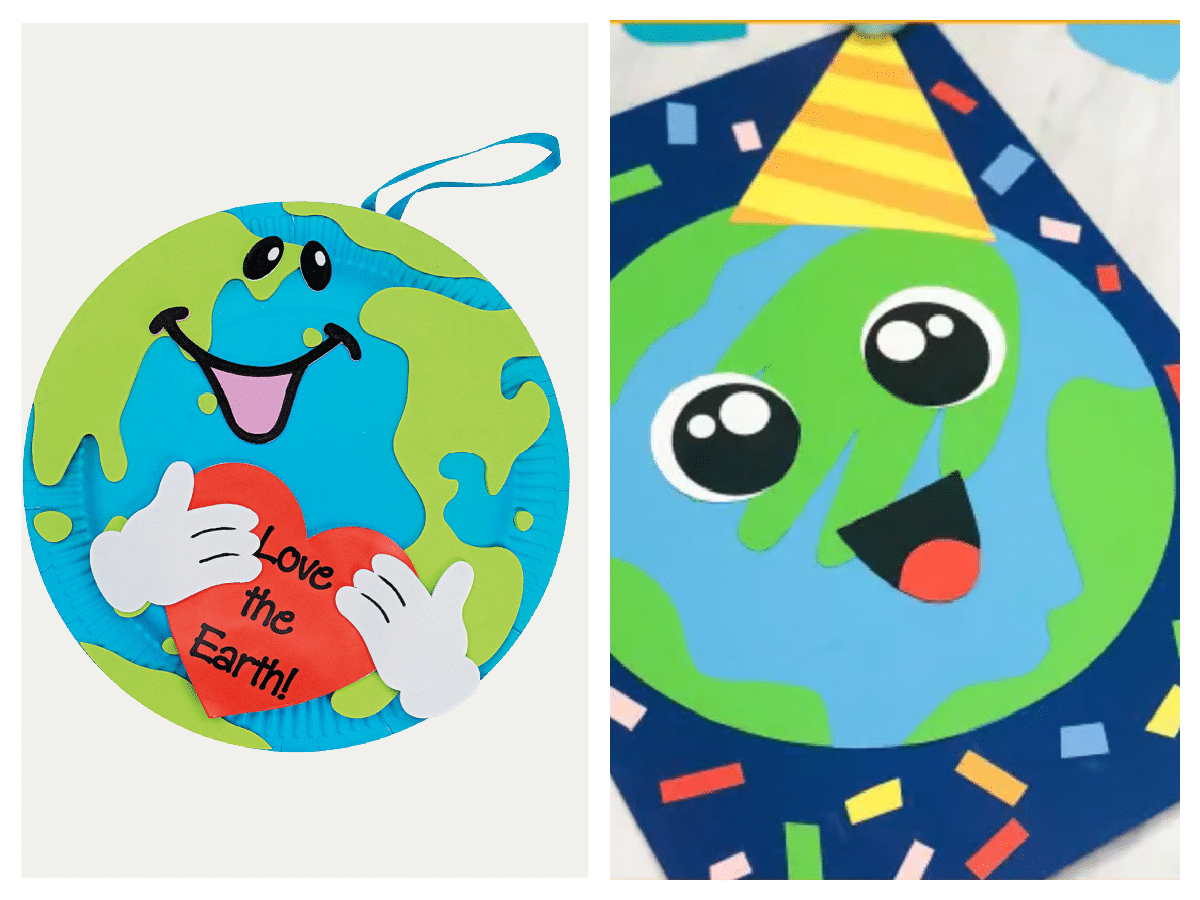 7 || Earth Paper Plate Craft, from Oriental Trading Company – Turn a simple paper plate into an Earth Day Art Project that doubles as a decoration! Whether used in the classroom or at home, our unique Love the Earth Paper Plate Craft Kit will be an entertaining addition to Earth Day activities for children.
8 || Handprint Earth Craft + Printables, from Simple Everyday Mom. Trace those little hands on the green card stock, then glue your child's handprint near the middle of the blue oceans. Finish with the other green land masses around the circle, then add a face and party hat for even more fun!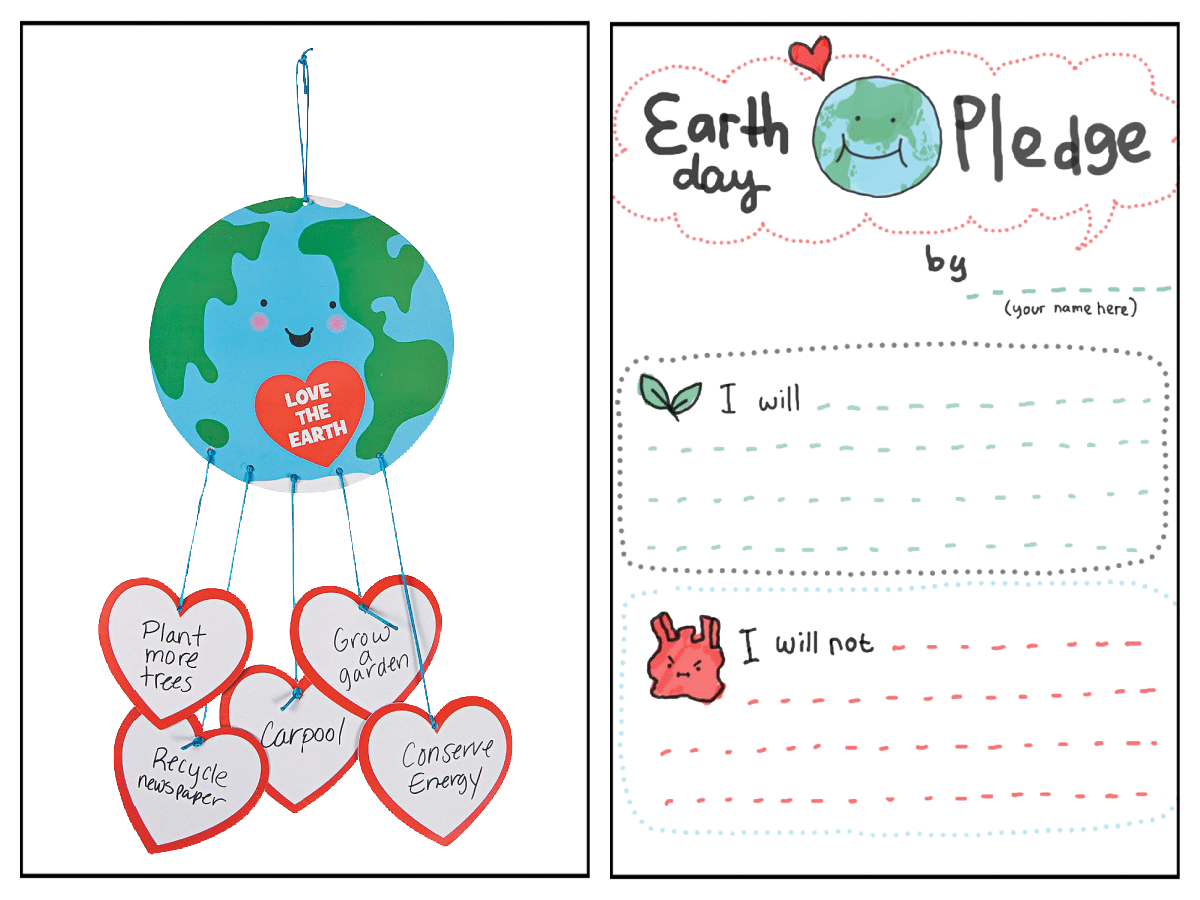 9 || Earth Mobile Craft, from Oriental Trading Company – This Earth mobile is a perfect classroom supply to incorporate into your Earth Day lesson or celebration! It's also a fun home craft activity for children to do with their parents. They'll love adding it to their bedroom décor as a reminder to keep our precious planet in good shape.
10 || Earth Day Pledge Printable, from babalisme – A fun resolution activity for kids! Add some more doodles and drawings, and put it on the fridge to look at every day.
More Fun Earth Day Activities Using Recycled Materials-
There you have it! 10 Earth Day Activities for Kids – which one was your favorite?!? If you have Earth Day ideas of your own, I'd love to see them! Leave me a comment or tag me on Facebook and Instagram and tell me all about it!
Happy Earth Day!