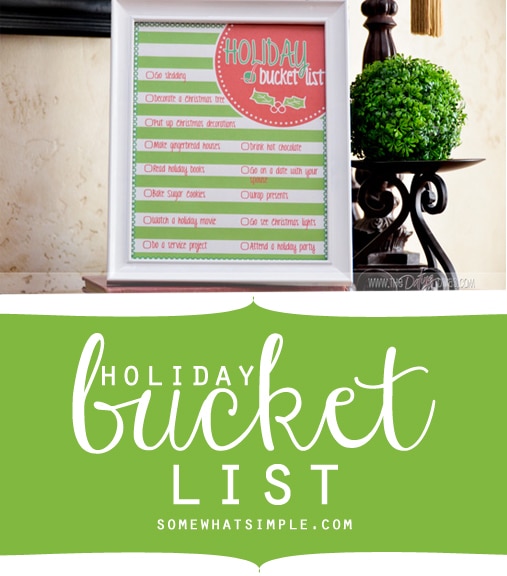 The holidays are here, are you ready? I would like to think that I am…but there is always A LOT to get done! Every holiday season, my husband and I have a list of things we love to do, but somehow the craziness takes over and we don't always get to do those things! So I enlisted the help from the amazing Aileen from Lil' Buckaroo Designs and she created this darling "Holiday Bucket List". Now we have a constant reminder of what we are missing and what we still have to look forward to!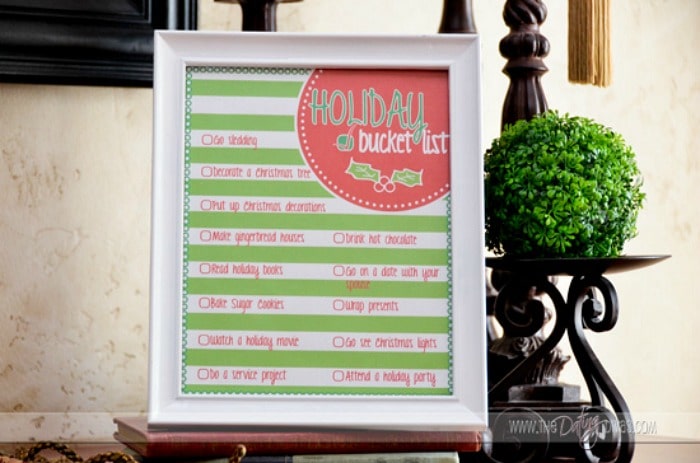 Isn't that so fun??
Simply print this quick and easy holiday bucket list for you and your spouse and start having fun!
Print your Holiday Bucket List here!
. . . . .
ABOUT THE AUTHORS: We are so excited to be here again contributing to Somewhat Simple! My name is Corie and I belong to a website called, The Dating Divas. We post original, inexpensive and fun date ideas that are a perfect solution for any marriage! We also feature crafts, marriage tips, ideas for holidays, and SO MUCH MORE! We enjoy dating our hubby's so much that we want to share our ideas with YOU.
This post originally published on Somewhat Simple in December 2011