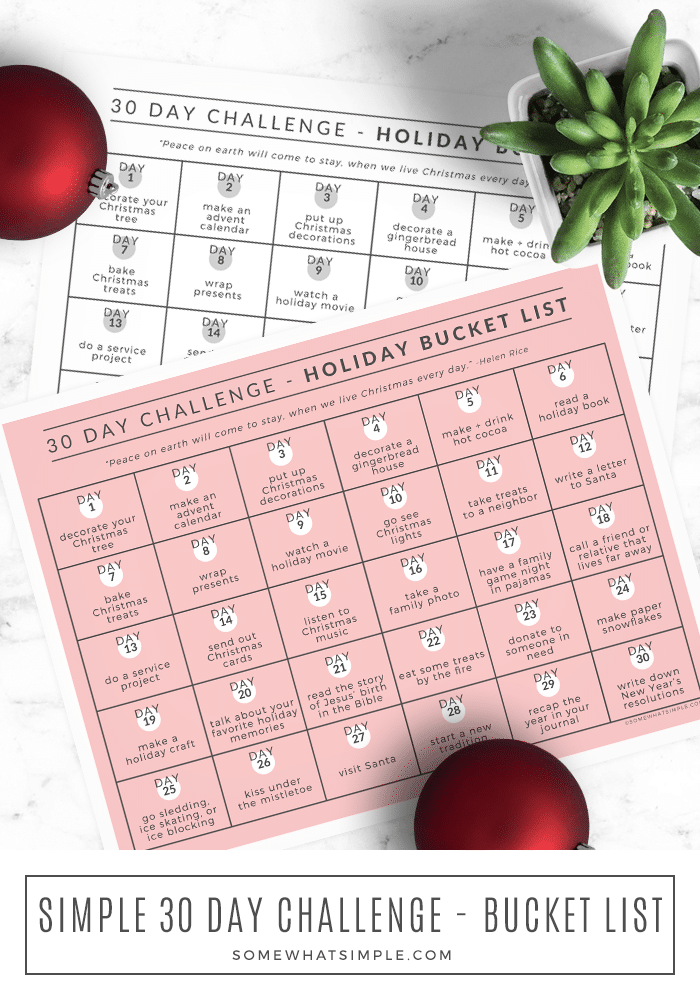 Our printable holiday bucket list will help you create memories and enjoy the holiday season like never before!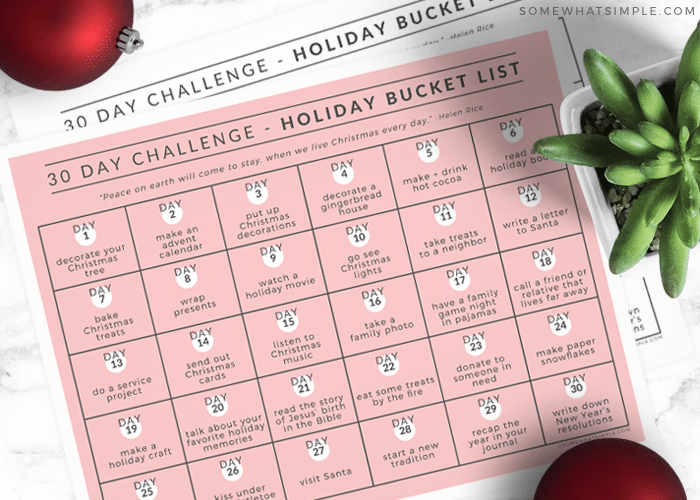 Fun Holiday Bucket List
Do you ever feel like the whole holiday season goes way too fast? Do you find yourself getting caught up in the hustle and bustle and before you can even blink, it's over?
Christmas lights, holiday movies, nights spent with loved ones drinking hot cocoa… I love this time of year and I don't want to miss a single bit of it!
This free 30 Day Challenge calendar is here to ensure that you're not missing anything when all the Christmas craziness takes over! Make memories with your family and try new things you've not done before, and get ready for the best holiday season ever!
This printable holiday bucket list outlines 30 favorite holiday activities to help make the most of your winter celebrations. Let it be a constant reminder of all the activities that you still have to look forward to!
Holiday Bucket List Printable
To print this quick and easy bucket list, enter your name and email address in the form below. A new page will open and you'll have immediate access to all the fun!
More Fun 30 Day Challenges