My mom had recently asked me to create a Not-Typed-Up-In-A-Word-Doc-In-Times-Roman-Font printable of the famous Irish blessing.  Not quite knowing what she wanted, I created 3 different designs.  She only needed one, and I needed a post for this month, so naturally, I am sharing them with you as well! Here are the 3 different Irish blessing free printables: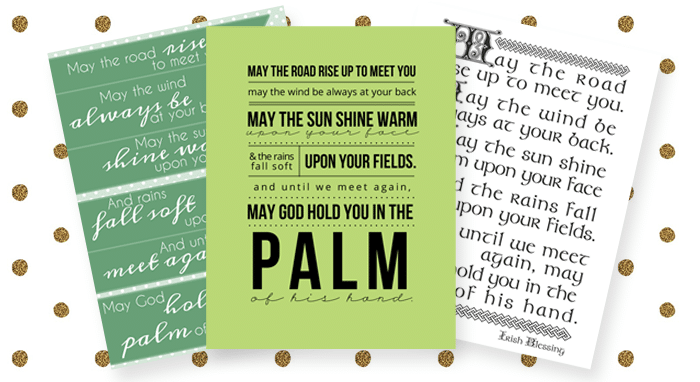 I've always loved this saying, and it's perfect to display for St. Patrick's Day!  These are 8×10's, but feel free to shrink them down to whatever size you need. 🙂  The last one can be printed on any color paper you'd like, to best match your spring / St. Patty's decor.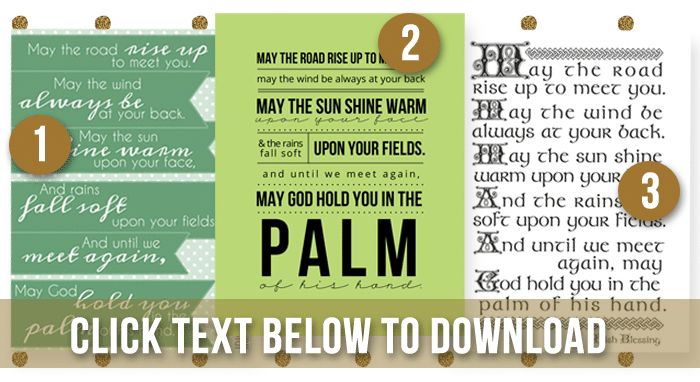 1. irish blessing // mint ribbons                2. irish blessing // green + black                3. irish blessing // b+w
 Hope you enjoy these Irish blessing free printables! Feel free to share it with your friends + family!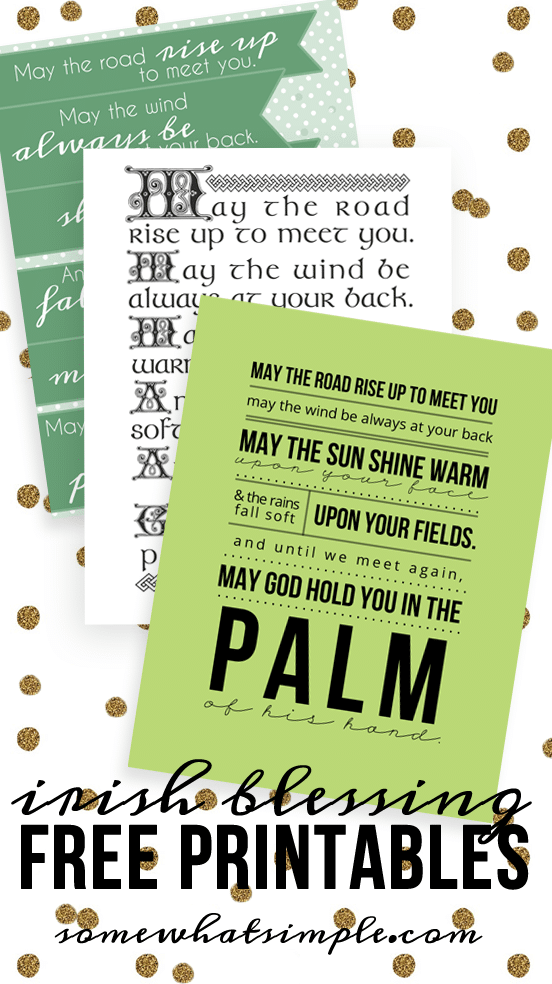 Hope you all have a fantastic St. Patrick's Day next week! xoxo -Sarah