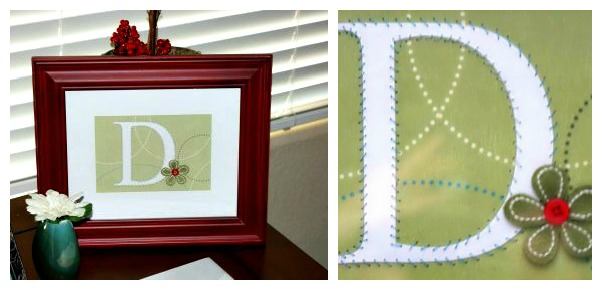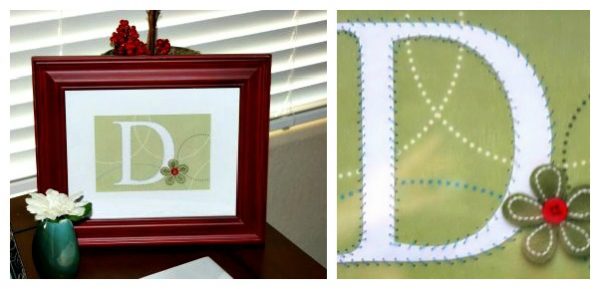 This paper monogram was one of the very first projects I blogged about waayyyyy back in July 2009.
It was inspired by Abby's fabric monogram tutorial that I absolutely LOVE!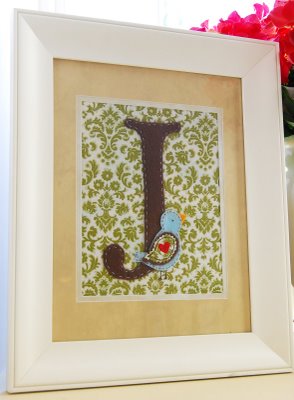 Even after 3 years of this monogram sitting on my side table, I haven't gotten sick of looking at it and I still love the charm it adds to my space!
It is super versatile and super easy to create, so you should make your own! For the entire tutorial, please visit A Feathered Nest.
I made mine with scrapbook paper, rather than fabric because all my fabric was in the same room as my sleeping baby. 🙂
If you haven't already stumbled across Abby's blog A Feathered Nest, you are missing out! She makes some cute stuff over there, and her personality is really amusing- I love it!