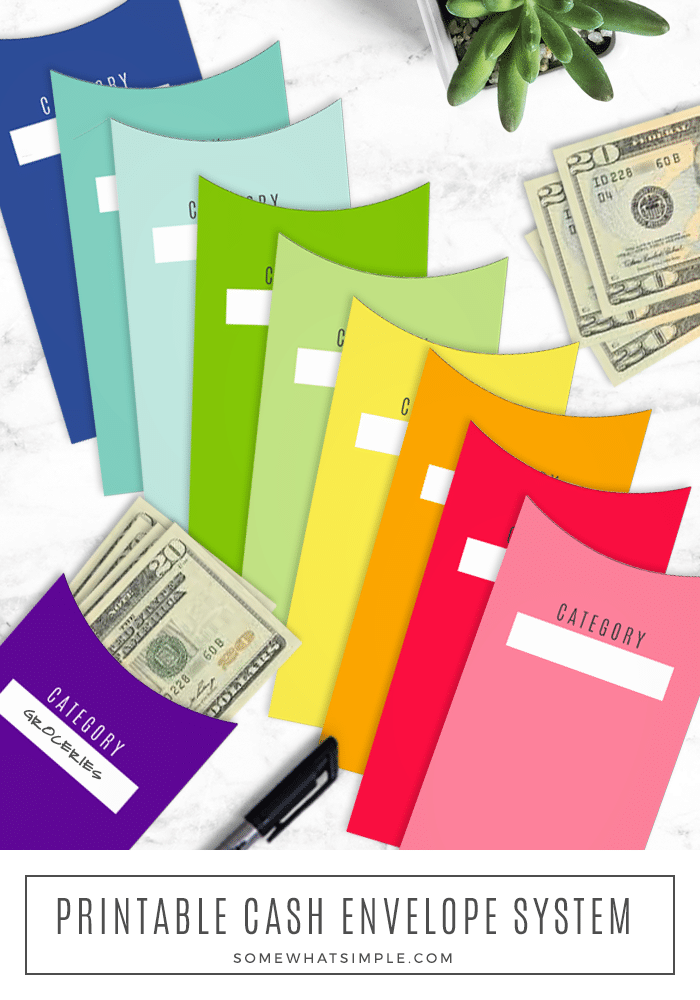 Printable budget envelopes can help you manage your money and curb your habit to overspend. It's time to be more intentional with paying bills, saving money, and living debt-free!
Looking for more ways to save money and organize your life? Here are a few ideas we love – Printable Budget Planner, DIY Planner Stickers, Resolution Printables, and Printable Party Planner.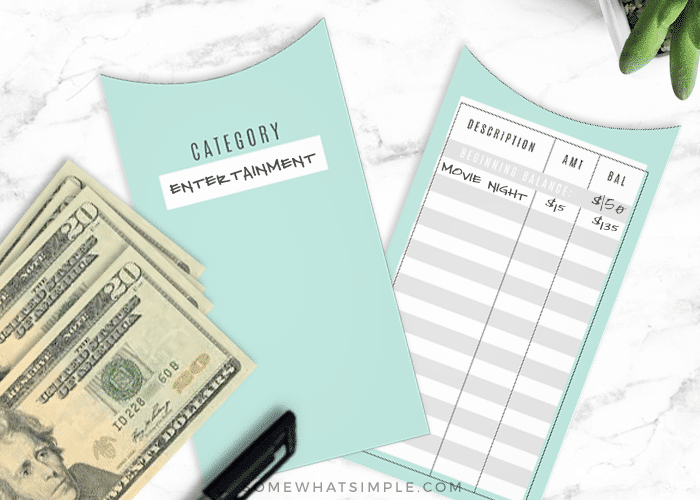 What is a Budget Envelope?
If you've never heard of the Budget Envelope System or if you're looking for some tips to help this idea work for you, we are here to tell you all about it! This system is great if you feel like you're overspending in certain areas of your life – fashion, food, entertainment, etc. Simply set a budget, use the cash you allocated for each category, and when it's gone, stop spending!
How do Budget Envelopes Work?
The Budget Envelope concept is simple
Label various envelopes with the name of a category that you consistently spend money on. Here are some examples –

Rent
Insurance
Gas
Groceries
Entertainment
Health
Haircare + makeup
Travel

Place pre-determined amounts of cash in each envelope at the beginning of each month.
Keep your cash in these envelopes and use it when you need it. This will help you track exactly how much money you have left to spend in each category, and it is a good way to pace yourself. Don't forget to put any change you get on your purchases back into the correct envelope.
When the money is spent, quit shopping/playing until you refurbish it at the beginning of the next month.
ONLINE PURCHASES – While the cash envelope system works best while going into a store and paying with cash, you can still keep track of your online purchases with this system. Just keep track every purchase or payment you make by writing it down on the outside of the envelope and don't spend more than your allocated budget for that category.
You should remove the money from the envelope and put it somewhere else so you're not tempted to spend it again. I would strongly recommend depositing any money you spent online back into your bank account weekly.
BORROWING FROM OTHER ENVELOPES – While it may not seem like a big deal to take money from your clothing account to pay for gas, try to avoid this so you can learn what it is like to stick to your budget. Find creative ways to make it to the end of the month –
If you run out of money for food, quit eating out! Instead eat leftovers, or do a pantry raid to find things you can make with what you have on-hand.
If you run low on gas money, think twice about those quick trips to the coffee shop and maybe find a carpool buddy for work.
If you find yourself consistently running out of money in one area but always having left over in another, reevaluate at the beginning of the month.
LEFTOVER MONEY – If you have money leftover at the end of the month, it's time to celebrate! You could roll your money over to the next month, stick it in your "rainy day" envelope, put it towards your debt, or add it to your vacation fund. (You could also splurge on that new pair of jeans… we won't tell!) Coming in under budget is super exciting, and rewarding yourself will help keep you motivated!
Does the Envelope System Really Work?
Using cash envelopes instead of your easy credit/debit card makes you think harder about your spending. It will lead to less nickel-and-dime purchases where you spend a few dollars here and there. (Those dollars add up!) Using the cash system will also remind you how much you have left and remind you when to stop. When the money is gone, game over! 🙂
How to Start a Cash Budget Envelope System
Getting started with a budget envelope system is easy! Here's how –
SUPPLIES NEEDED
Printable envelopes (download below)
Printer
Scissors
Glue / tape
DIRECTIONS
Download the Budget Envelopes PDF, and print it on to cardstock.
Cut out the envelopes.
Fold and glue/tape where indicated.
Write your category in the space provided.
… and that's it! Tuck the envelopes into your wallet and get ready to budget!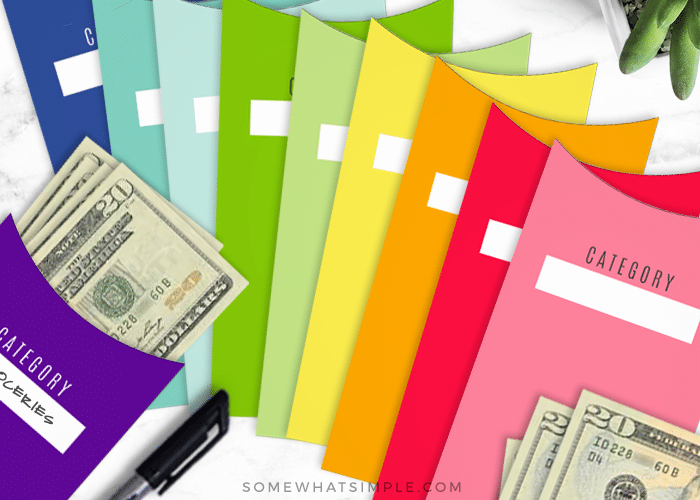 Ready to download your own cash envelopes?
Our cash envelopes come in a variety of colors! And for all my OCD friends, these budget envelopes match our Budget Planner. 🙂 Enter your email address below for immediate access.