These printable mini pinatas are the finishing touch you'll need to make your next Cinco De Mayo fiesta a smashing hit!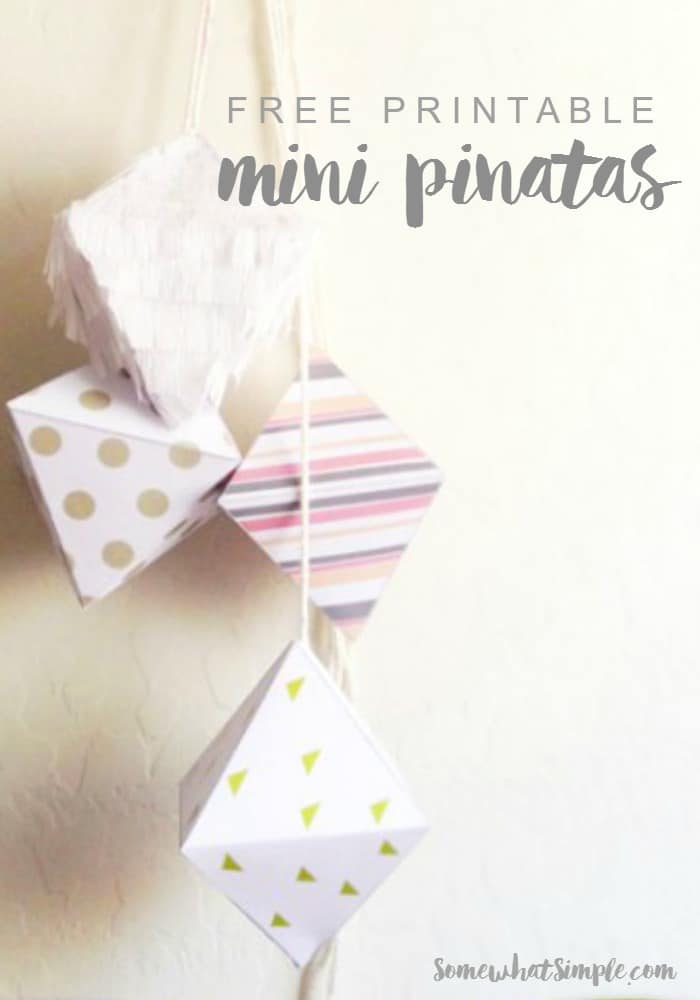 I am in love with how simple and fun these mini pinatas are! They are perfect for decorations, place settings, party favors, or even the Cinco de Mayo invite itself – just fold it up and place it inside!
Here is a video to show you just how easy these pinatas are to create:
If you're a more visual learner like I am, here is the simple step-by-step tutorial:

How to Make Printable Mini Pinatas
MATERIALS NEEDED:
free printable template (download below)
scissors
tape – prefereably double-sided
small candies or the invitation you plan to put inside
string, ribbon or twine
crepe paper streamers, optional
DIRECTIONS:
Download and print the mini pinatas from your computer onto heavy cardstock.
Fold the cardstock on the marked lines, and assemble by using the double-sided tape.
Attach the string/yarn to the inside before you close up the last side.
Fill with desired contents – candies, invitations to your party etc.
Leave them as-is, or cut and fringe some crepe paper streamers to add some dimension.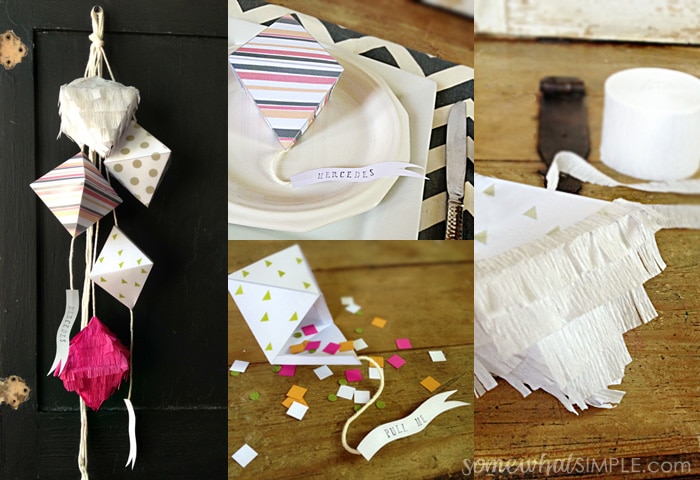 See? Exactly what you need to make your Cinco De Mayo celebration a HUGE success!! These adorably festive printables are just a click away!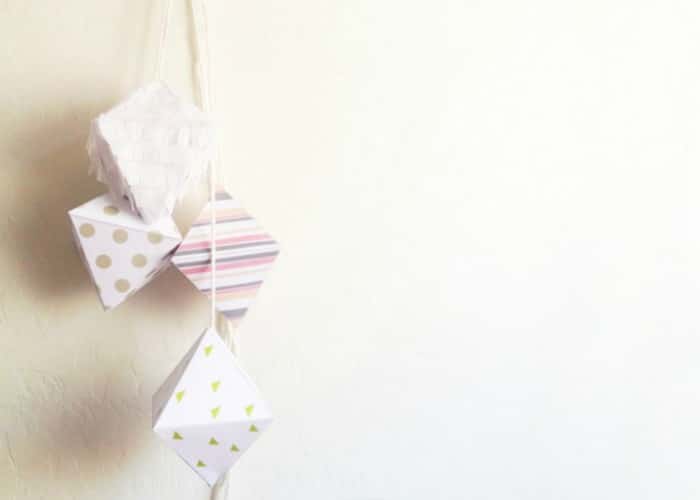 Ready to print yours off? Here they are!
Click the links below to download as many as you need:
As always, these free printables as well as all the free printables on Somewhat Simple are for personal use only. They may not be sold or claimed as your own. Thanks for understanding, and thanks for your continued support!
. . . . .
We hope you have a festive Cinco de Mayo! Do me a favor and eat an inhumane amount of chips and delicious guacamole!
Cheers!