Printable playdate invite cards are the sweat-free solution for arranging playdates!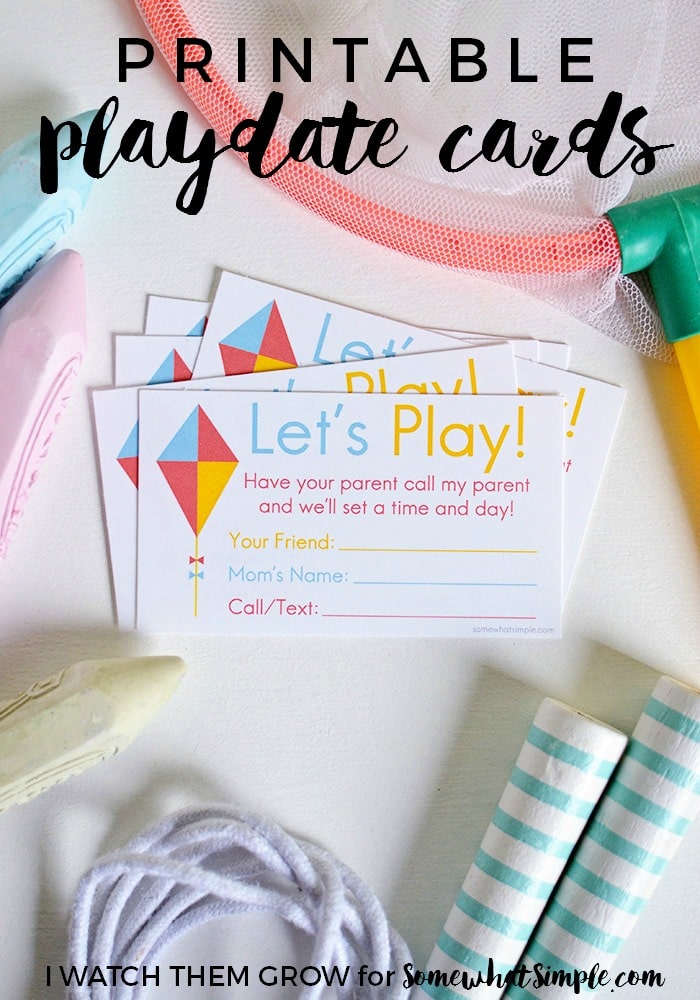 Has your child ever come home from school and asked you for a playdate with a classmate, but you don't know who their mom was or how to contact her? My daughter did this to me and I didn't know what to do, besides just tell her I couldn't set it up.
Setting up playdates for your kids isn't easy when you never actually cross paths with the other parents, or even if you're a little shy about approaching other parents. But today I am sharing my version of a kid calling card – printable playdate invite cards – and these are seriously the perfect solution!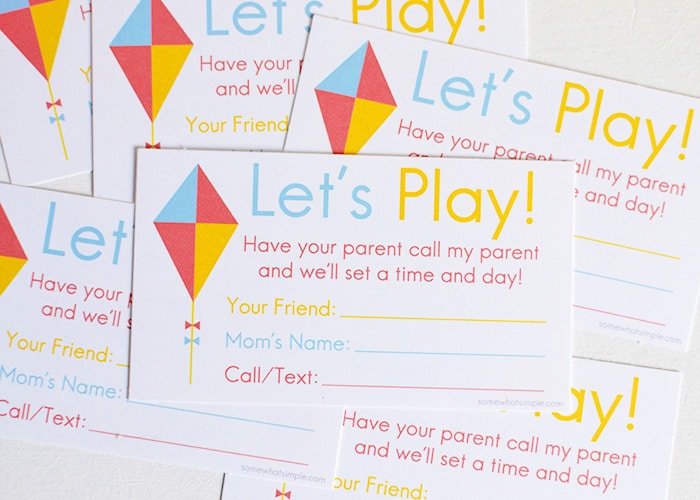 All you need to do is print the cards, write your info, and get your kid to hand them out to their friends. It's the perfect way to set up a playdate because the information is delivered to the right person, even if you've never met.
Playdate invite cards are great for handing out at the beginning of the school year when your kid is meeting new friends, throughout the year as playdate requests come up, and even before the summer break for summertime playdates!
Printable Playdate Invite Cards
MATERIALS NEEDED: 
cardstock
scissors
pen or marker
DIRECTIONS:
Download and print off a sheet (there's 6 cards per sheet of paper). I recommend printing on cardstock if you have it, for a sturdier card that won't be crumpled in a backpack, but regular paper will work too.
Trim the cards with scissors or a paper trimmer.
Write your kid's name, your name and your phone number. The card says "Call/Text" so if you prefer one over the other just circle it, or cross one out.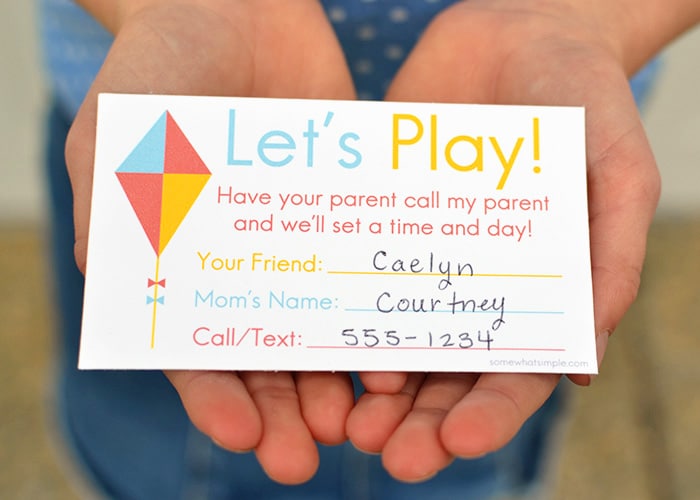 Once the other parent contacts you, you'll be able to arrange a time and place for the playdate that works with your schedules. If you don't hear back from the parent for a while, just send another card as a reminder (or in case the first one got lost).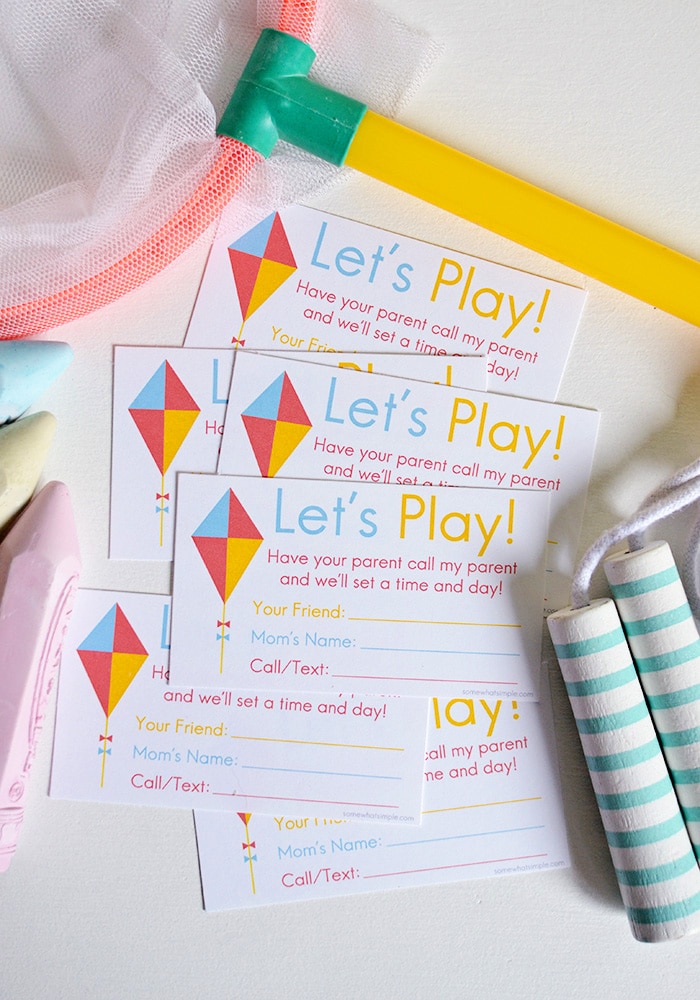 I hope you find these playdate invite cards useful, and enjoy some stress-free playdate planning!
. . . . . 
Here are some of my other free printables for kids that you might enjoy: