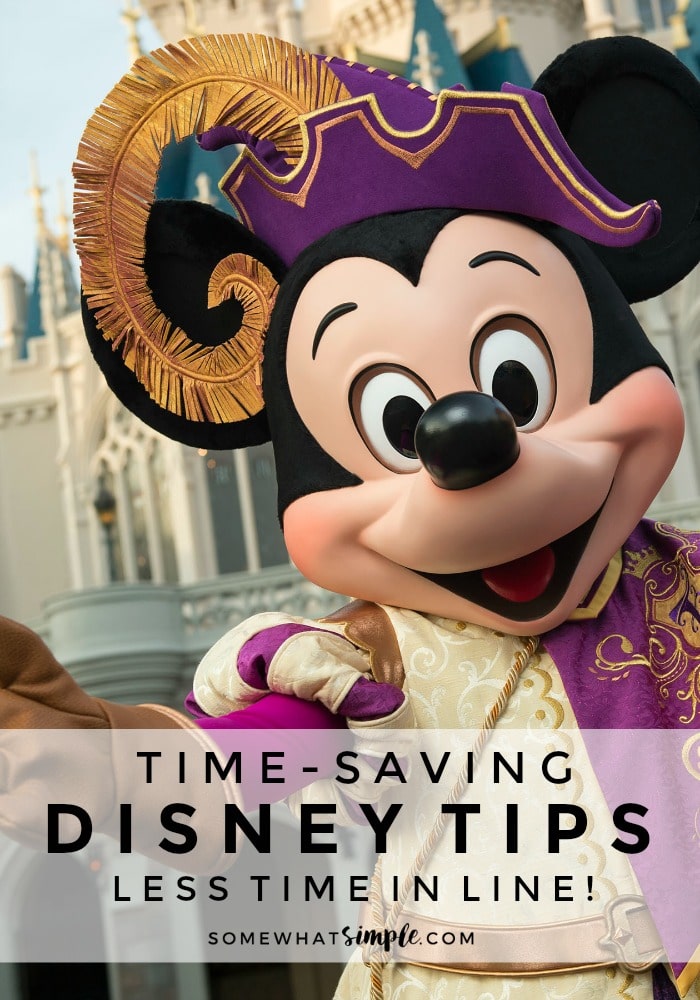 Spend less time in line and more time enjoying the rides and attractions! Here are 10 time saving Disney tips to help make the most of your next Magic Kingdom vacation!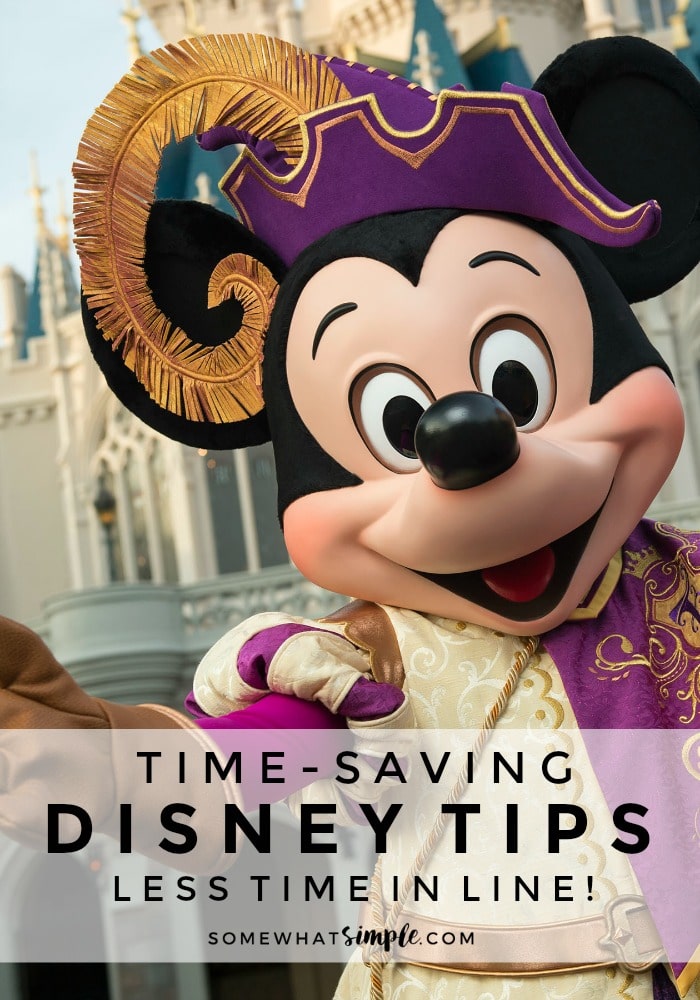 Whether you're planning a week-long Disney vacation, or you're trying to see Magic Kingdom in a Day, the following tips will help you get the most out of your time at Disney!
Time Saving Disney Tips
Pick your favorites –

Long lines and attractions being far apart might make it stressful in getting to see all you want to see. So pick your favorites, do those first, and then relax! Wondering what some of the must-see attractions are – we wrote all about it HERE.

BYOF (Bring Your Own Food)

You can save a lot of time (and money!) by bringing snacks and simple meals into the park. Eat while walking to the next attraction, or snack while you're in-line. Granola bars, PB & J sandwiches, goldfish crackers and fruit snacks etc. can help keep the kids fed and entertained!

Fastpass Tip

Did you know that you can get more than 3 fastpasses? (A lot of people don't know this!) When you link your tickets you are given 3 fastpasses right then. But when you are at the park and you use them, you can get more. Use your first 3 for your must do rides in the morning and then get 3 more for the rest of your day.

Use The Child Swap Option for the BIG rides

To use the Child Swap feature, just notify the ride attendant that your spouse is sitting out with a young child. They will give you a pass that is good for your spouse + 1 or 2 riders to get to the front of the line as soon as you are off the ride. So book some fast passes with a couple kids and have your husband book some fast passes for few different rides for him and a couple kids. Then, use the Child Swap passes to get everyone on the same ride without waiting!

Don't Follow the Crowd

Watch the way the crowd is going when you go past the castle. You might be surprised at how many people go right! You should go left and ride the rides you don't have a fastpass for fairly quickly because the lines are usually shorter.

Disney Picture Tips

– Reserve Cinderella's Royal Table before the park opens. That way you can get some great pics in front of the castle before the crowd rolls in.
– Buy the memory maker. Stopping to do your own pictures is one of the biggest time suckers. The Memory Maker isn't cheap, but the photographers at Disney are some of the best and they know how to get the perfect shot without taking a lot of time. Also, they can put a lot of magic into your pictures (and videos!). So spend the money on it because it is worth it!

Save the Shopping for the END of the Day

Not only is it a pain to carry around all your souvenirs and worry about them getting lost or stolen, but shopping at the end of the day will give you more time for the rides and attractions. Why? Because when the parks close they shut down the rides, not the shops. So spend your time on the rides during park hours while they're running, and shop as you make your way to the exit gates.

Skip the parades.

Yes, they are amazing and fun but you have to arrive at least 45 minutes to even get a good spot and sometimes that doesn't even work out because people will get in front of you. If you only have one day, skip them so you will have more time to ride. Also, the lines get shorter because everyone is at the parade!

Use Disney's Extra Magic hours.

Each day, certain parks are open an hour early or up to three hours later for guests staying in Walt Disney World resorts. Research Extra Magic hours before you go so you can plan ahead of time which parks you can take advantage of early AM or PM.

Use the "Single Rider" line.

Some rides offer single rider lines and those lines can move a whole lot faster!

… and one more 'cuz we love you!

Must-See Character Tips

Anna and Elsa are the most popular character meet and greets right now. If you don't want to waste your fastpasses to meet them but you must meet them, do it as soon as you get into the park. They are located right across from the merry-go-round. Want to see other characters? Here is a post we wrote all about where to meet them!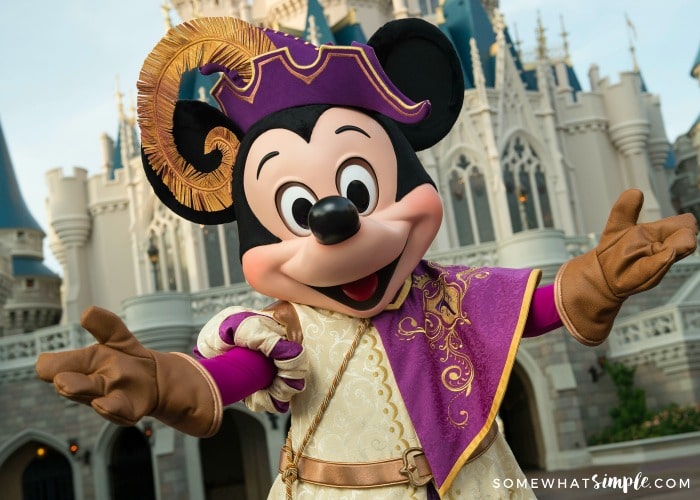 We sure hope these time saving Disney tips are helpful on your next vacation!
Have so much fun!