I have to show you one of the most creative Valentines cards I've made! I absolutely LOVE the way it has turned out!
I'm a long-time customer of MyPublisher.com and I have made several of their classic hardcover books. Last week while working on my current project, I noticed an option for a book that I'd never seen before- they call it "My Mini" and what grabbed my attention was just how cheap it is- $2.99! It is a 20-page softcover book that is only 2.75″ x3.5″. Since my husband and I usually just exchange a card or something little on Valentines Day, I knew right away this little personalized gift would be perfect!
I got to work and decided to think of a characteristic I love about my husband for every letter of the alphabet and then I would look through our pictures and see if I could find some that would illustrate the qualities on my list. Once I had my pictures and characteristics, I worked a little magic by adding some text to pictures or collages. (Use PicMonkey.com- my favorite!)
Here are some of the pages I made: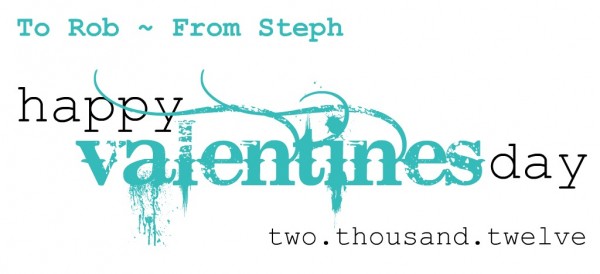 (Title Page)
The fonts I used were called Courier New and Bleeding Cowboys.
The color I used was 35BBB9.
When I went to order the book, I was excited to see a coupon in my inbox for 75% off, so this book only cost me 62 cents + 99 cent shipping- its even cheaper than a card I would have bought off the shelf at the grocery store, and its personalized so its way better!
It takes about a week for delivery, so if you want to create one for your sweetheart, don't delay!
*I was not compensated to write this post in any way.
Originally posted on Somewhat Simple in 2012
Please feel free to pin this image: