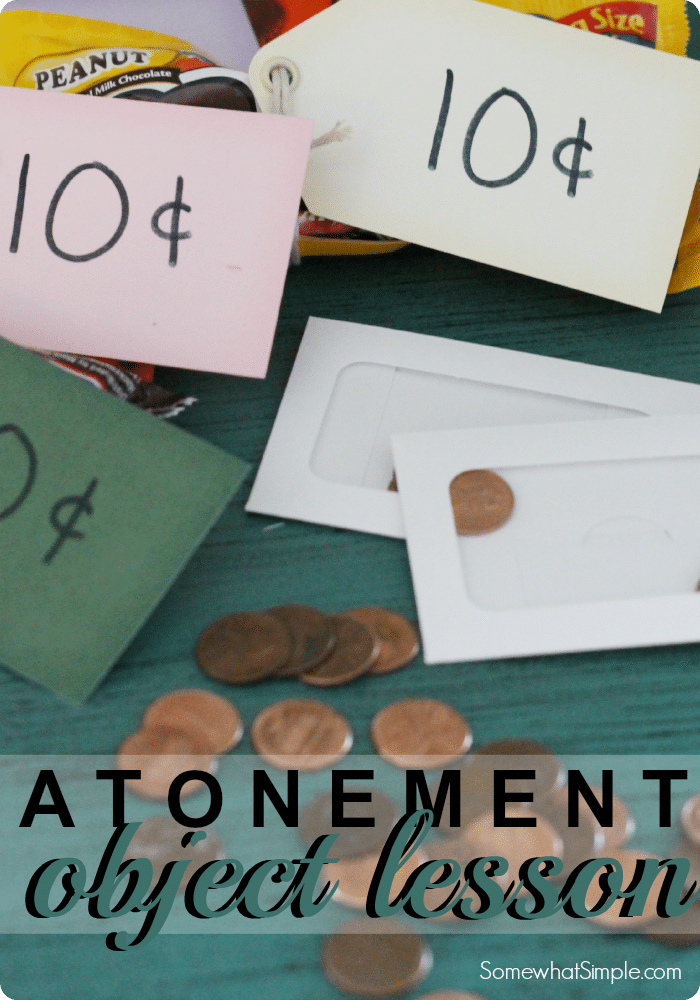 It's time for another "Share the Goodness" inspirational idea! We want to spread a little happiness and faith all across the world to inspire those who stop by. Our idea for this month is actually an Atonement object lesson and handout that I prepared a couple years ago when I was asked to teach the girls at church, ages 12-18. This was an object lesson I remember having when I was a teenager, and it was something that stuck with me all these years.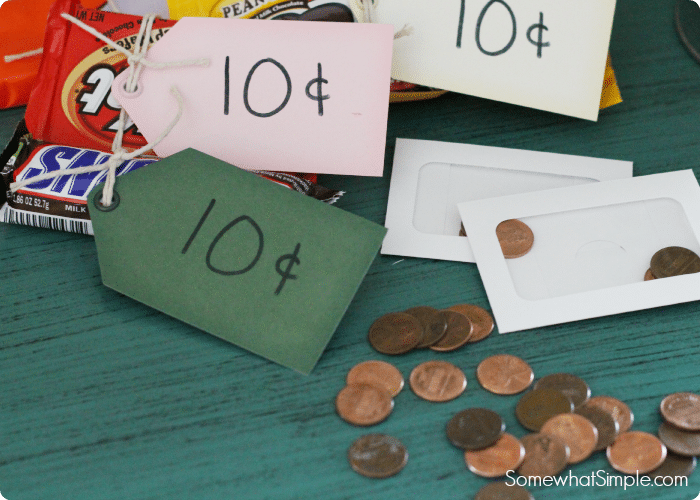 Object Lesson: Place some candy bars on the table (one for each girl) with a 10 cent price tag on each of them. Give each girl an envelope with 1-9 pennies inside. Tell them that they can each purchase a candy bar using the money in the envelope, but you can't combine your money or share your candy with a friend.
Have them brainstorm how they can afford to purchase a candy bar and let them think about it for a bit.
After a couple minutes, ask, "Have you asked me for money?"
Show them a jar of pennies and explain that they just have to ask for what they need and you will make up the difference.
So it is with eternal life. We don't have enough "money to purchase" eternal life because we are not perfect. But if we do our part and give it our absolute best and ask Christ for help, He will willingly make up the balance through the power of the atonement.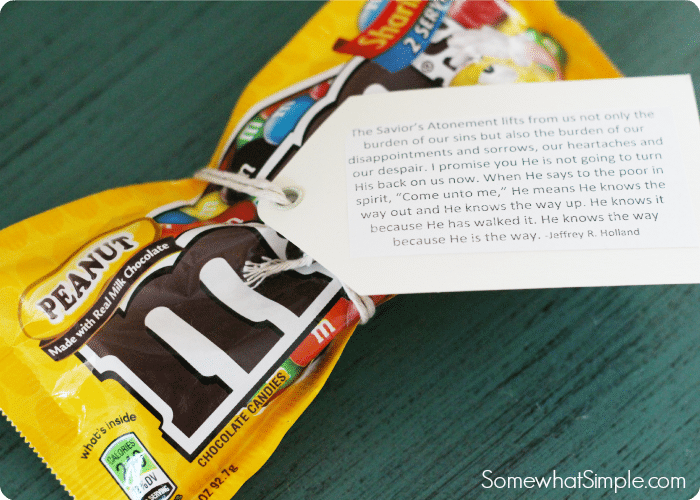 Handout: On the back of their price tag was the following quote from Jeffrey R. Holland:
The Savior's Atonement lifts from us not only the burden of our sins but also the burden of our disappointments and sorrows, our heartaches and our despair. I promise you He is not going to turn His back on us now. When He says to the poor in spirit, "Come unto me," He means He knows the way out and He knows the way up. He knows it because He has walked it. He knows the way because He is the way.
I made a special printable of these tags with the quote: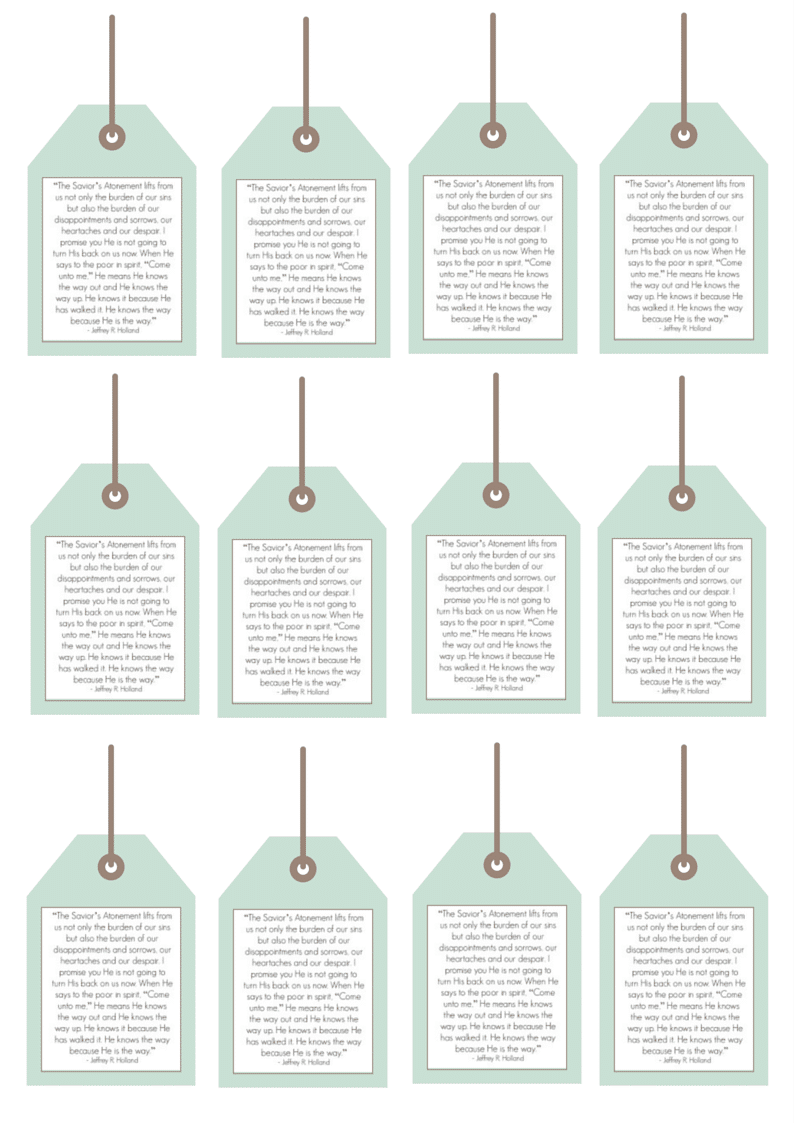 Click HERE to download the free PDF
*PERSONAL USE ONLY. PLEASE DO NOT SELL THEM OR CLAIM THEM AS YOUR OWN.
To learn more about my faith and why I believe what I do, click HERE.
Here is some more inspiration from my friends: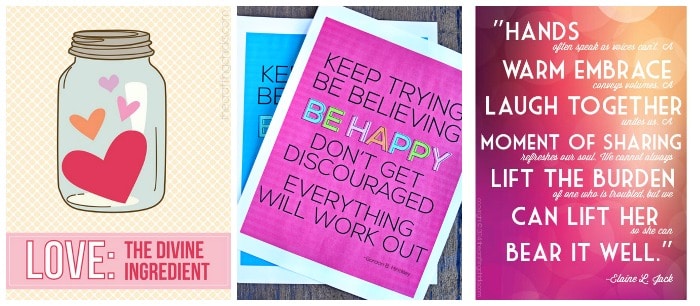 Love: The Main Ingredient // Crafting Chicks
Keep Trying // 30 Handmade Days
Bear it Well // Crafting Chicks
DON'T MISS A THING!
Sign up for our newsletter to receive our FREE Home Organization Binder Printables + weekly updates filled with creative inspiration and exclusive freebies!
---