These black bean cheeseburgers are savory and delicious, and so quick and easy to make. They're perfect for a light dinner or lunch!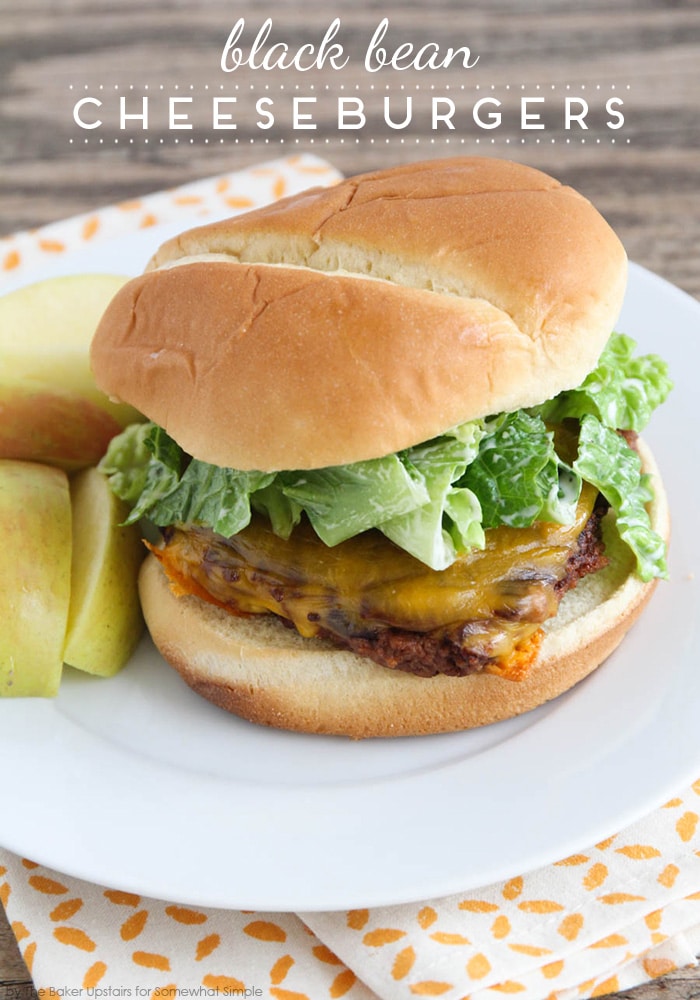 Is anyone else struggling to get back on the healthy eating wagon after all the indulgent holiday treats? I actually did pretty well with sticking to healthy choices until I made my annual batch of vanilla bean caramels, and couldn't stop snacking on them. With the new year, though, I am recommitting myself to healthy eating, and these black bean cheeseburgers are a great place to start. They're super quick and easy to make, ready in about twenty minutes, and so delicious the whole family will love them!
You'll start by adding some refried black beans, egg, bread crumbs, seasonings, and shredded cheese to a bowl, and mixing to combine.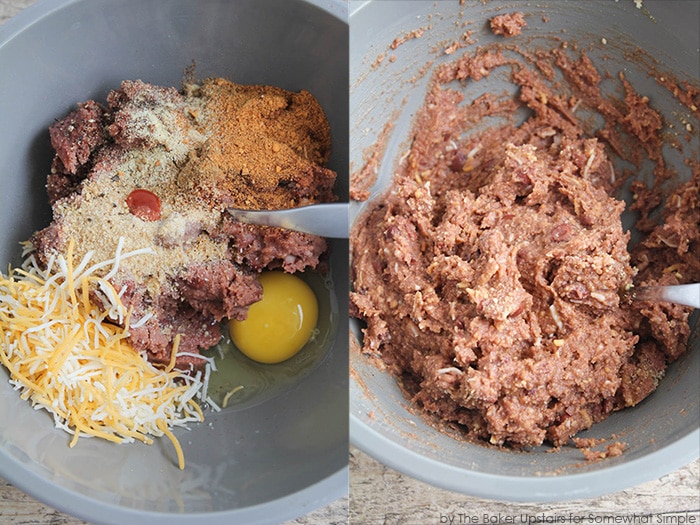 You'll them form the mixture into patties and fry them in a little olive oil until crisp.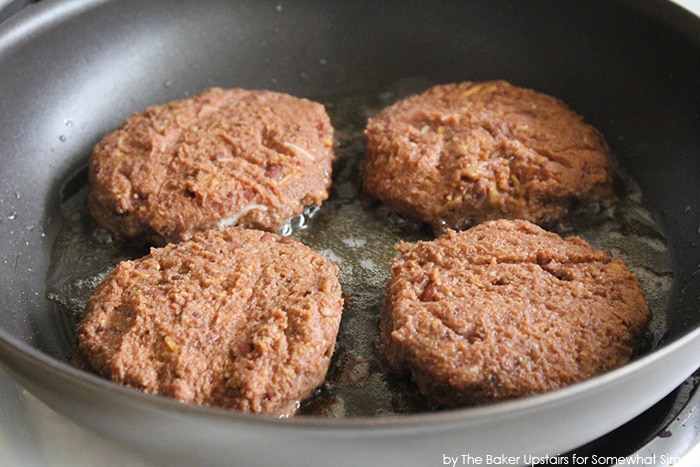 Adding cheese is the best part! I suppose if you wanted them to be a little healthier, you could leave out the cheese, but I love cheese too much to ever leave it out. 🙂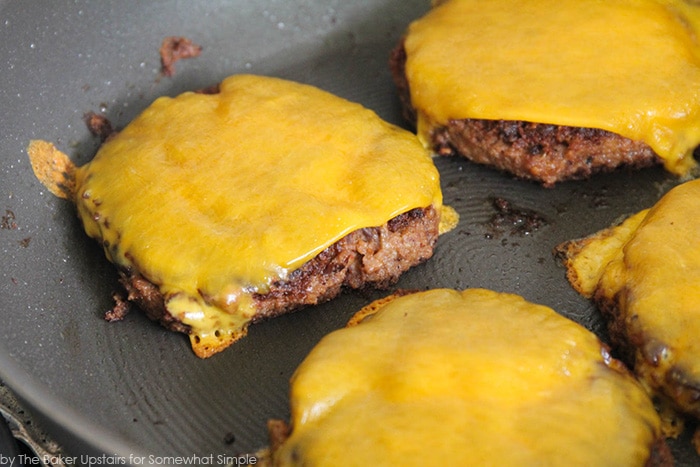 I topped my burgers with a little lettuce tossed with ranch dressing, and voila! A healthy and delicious meal that my whole family loved!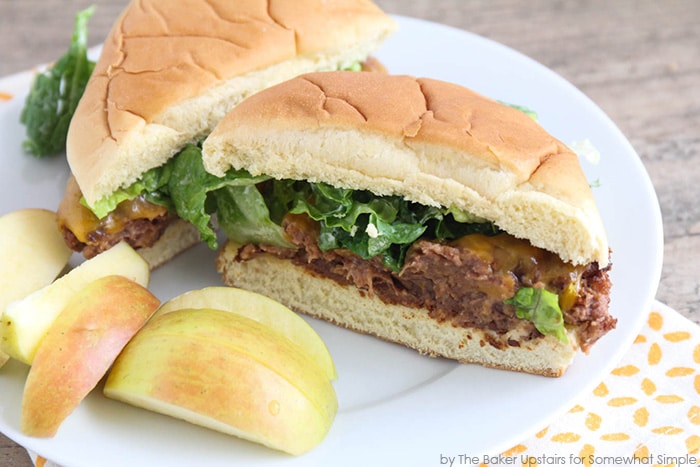 BLACK BEAN CHEESEBURGERS
INGREDIENTS:
1 can refried black beans
1 egg
1/4 cup bread crumbs
1 teaspoon garlic powder
2 teaspoons taco seasoning (or 1 teaspoon cumin and 1 teaspoon chili powder)
salt and pepper to taste
1/4 teaspoon Sriracha (more or less to taste)
1/4 cup shredded cheese (I used a mexican blend)
2 teaspoons olive oil
4 slices cheese
1 cup lettuce
1 teaspoon ranch dressing
4 hamburger buns
DIRECTIONS:
In a medium bowl, mix together the refried beans, egg, bread crumbs, garlic, taco seasoning, salt and pepper, Sriracha, and shredded cheese.
Form the mixture into four equal sized patties.
Heat the olive oil in a large skillet over medium heat. When the oil is hot, add the patties to the skillet. Cook 4-5 minutes on one side, or until crisp.
Flip the patties and add the sliced cheese to the top. Cook 4-5 minutes, or until crisp.
Toss the lettuce with the ranch dressing. Serve the burgers hot on buns, topped with lettuce.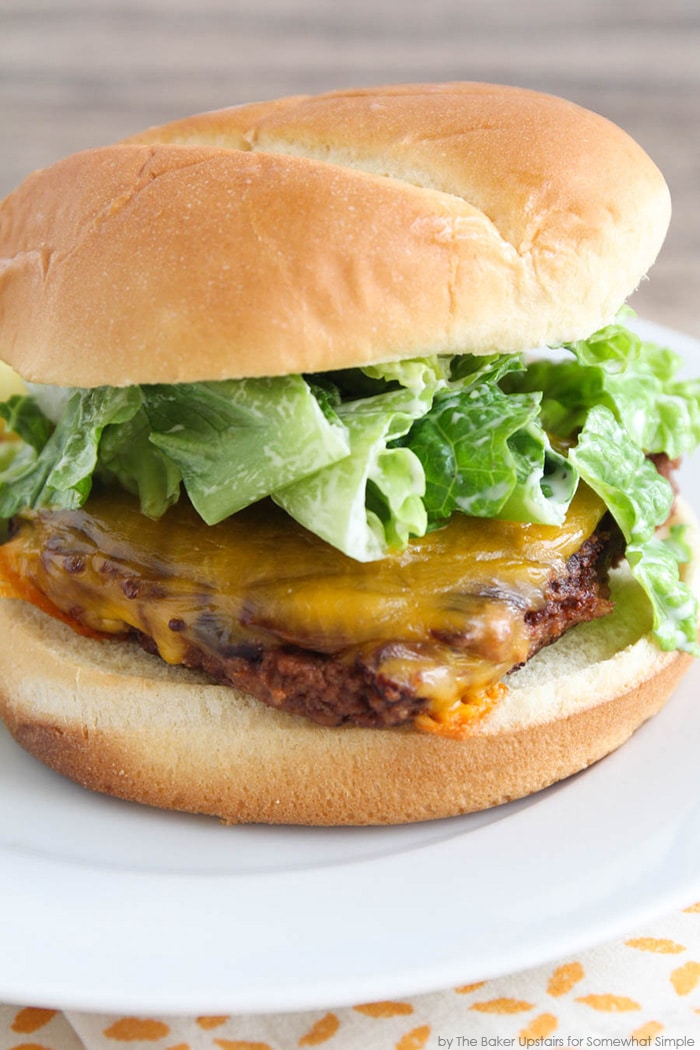 For more healthy and delicious recipes, check out some of these favorites from my blog: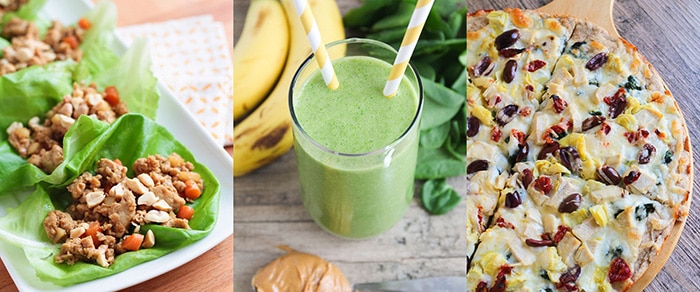 asian lettuce wraps | green breakfast smoothie | chicken veggie pizza