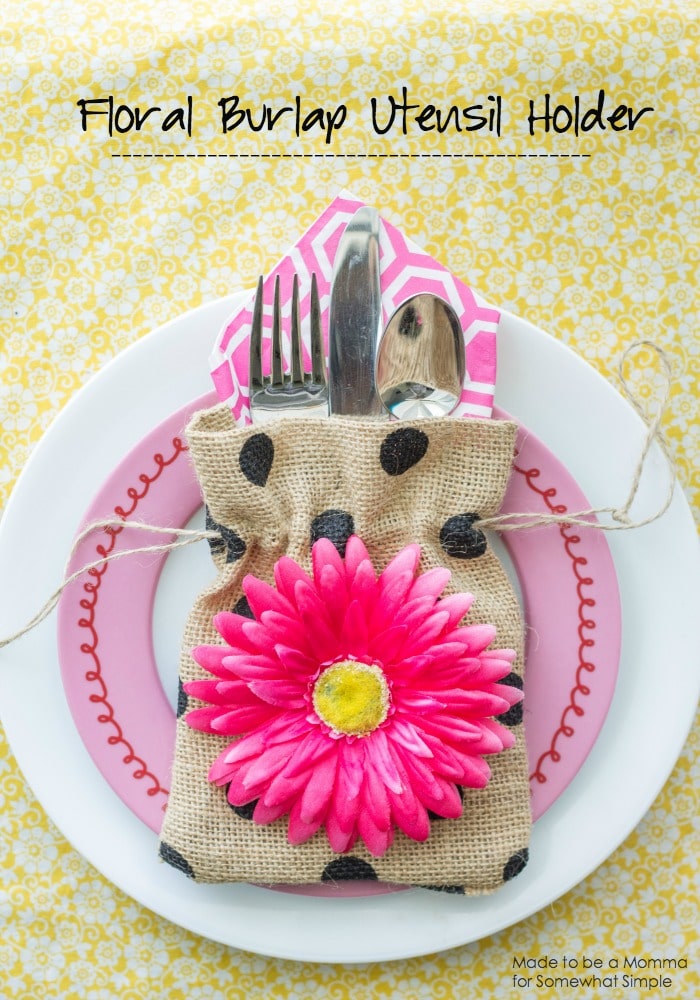 A floral burlap utensil holder is a great way to add some fun pops of color to your table. Your friends and family members will love the special touch and you don't have to spend a lot of money to make them either. You need minimal supplies and only a few minutes to put these utensil bags together. If you don't like flowers you can always attach bows, feathers or even pom poms to your burlap bags. The possibilities are endless!
Materials Needed:
Burlap bags, found in your local craft store
Daisies or flowers of your choosing
Hot glue gun
Napkin
Utensils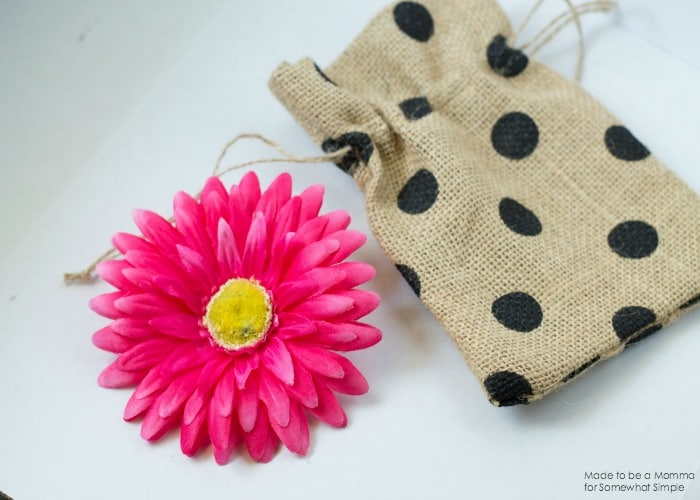 Directions:
1. Remove your flower from its stem and cut it as close to the flower as possible.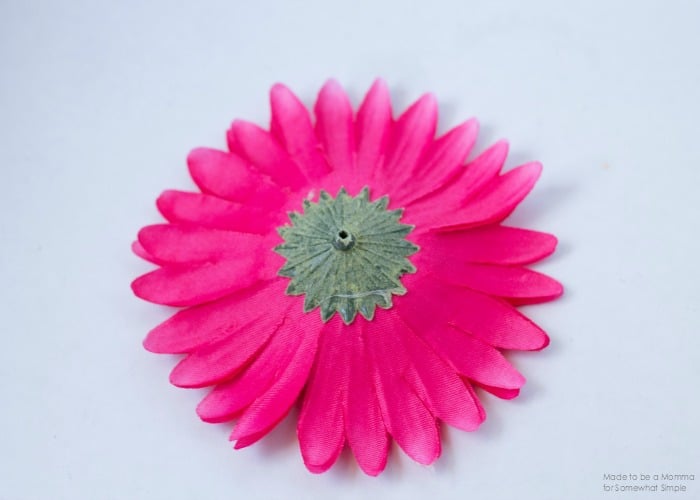 2. Place a bead of hot glue around the stem of the flower and place in the middle of your burlap bag making sure it the glue only stays on the top layer of the bag.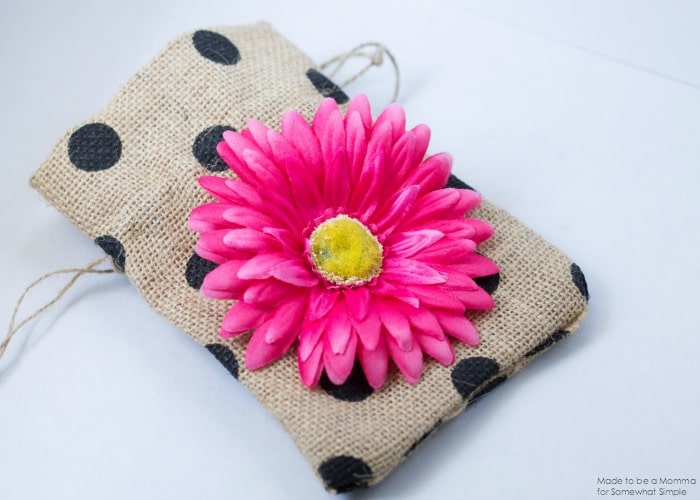 3. Place a napkin and your utensil in the bag and place on your plates.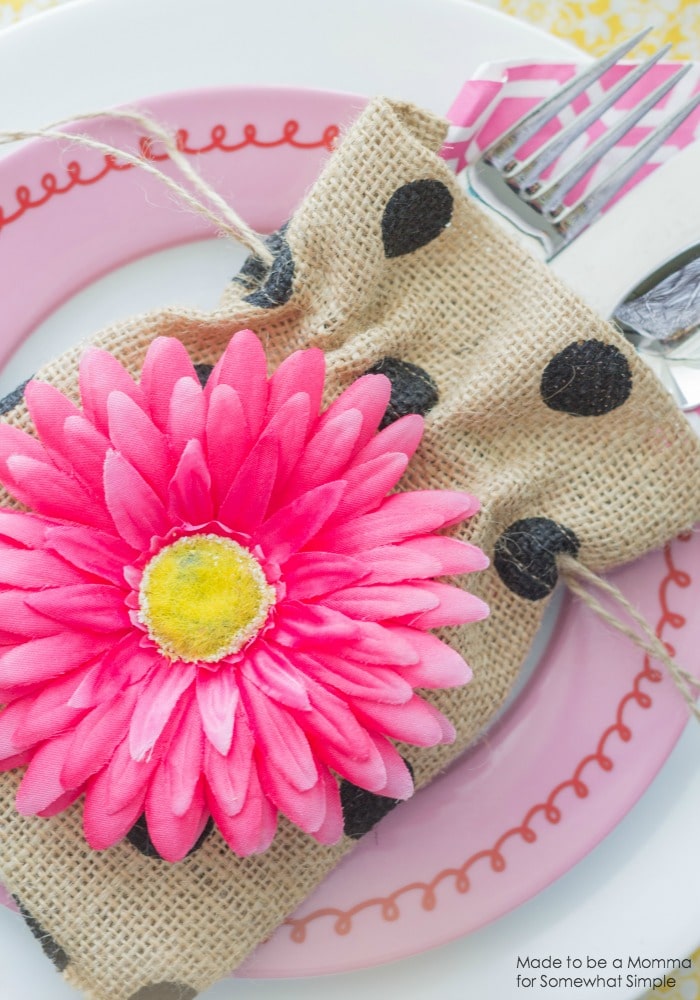 You could also use these burlap bags as pretty favor bags filled with candy, chocolate covered pretzels or other fun treats.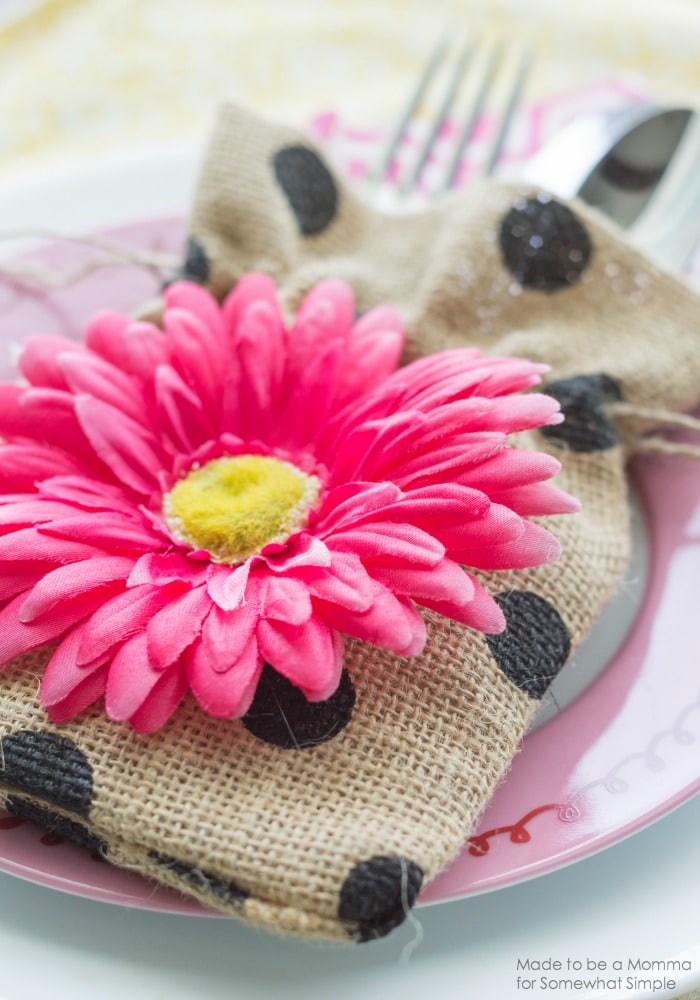 For more diy craft ideas check these out: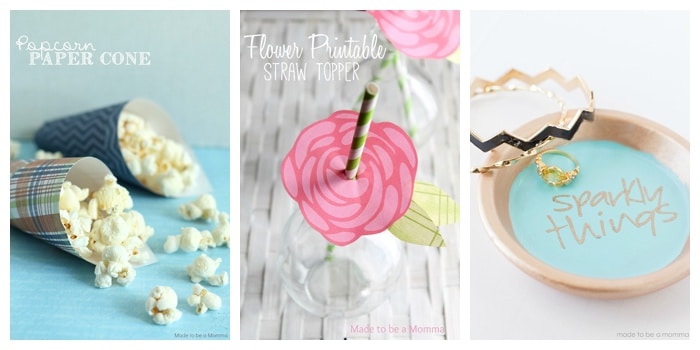 Popcorn Paper Cone // Flower Printable Straw Topper // Sparkly Things Jewelry Holder