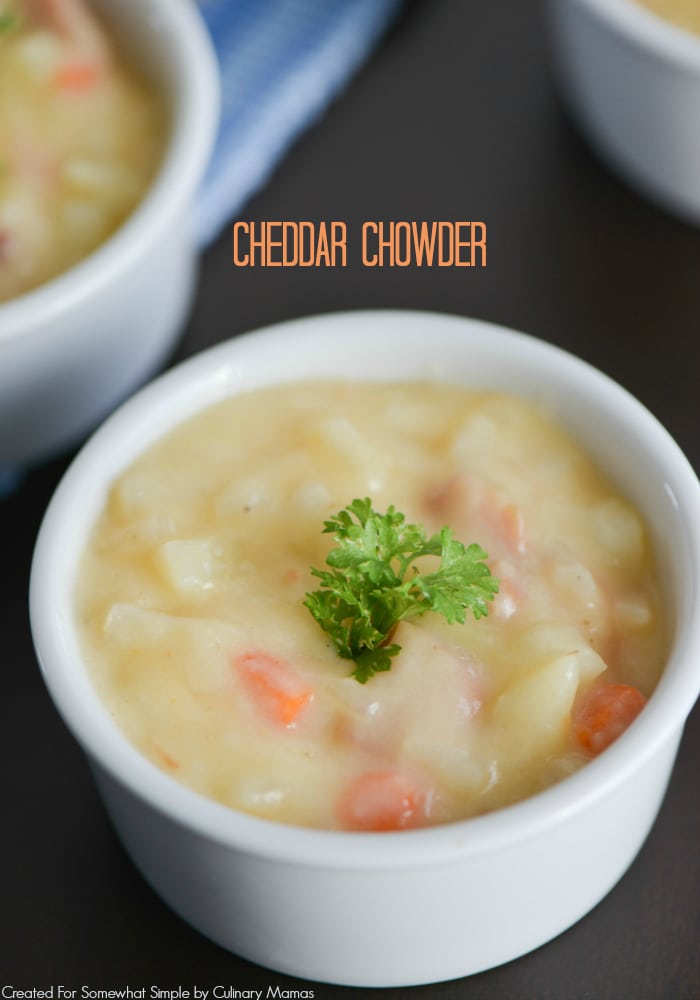 I started making this Cheddar Chowder more than 10 years ago when my cousin told me that she tried a recipe from the family recipe book and it won awards at a church party. Every winter since that discovery I look forward to making this soup when the cold hits. It's simple; I usually have the ingredients on hand so I can use it when I get to Thursday and I have run out of recipe ideas and it heats you up from the inside, just like a hot bowl of chowder should do.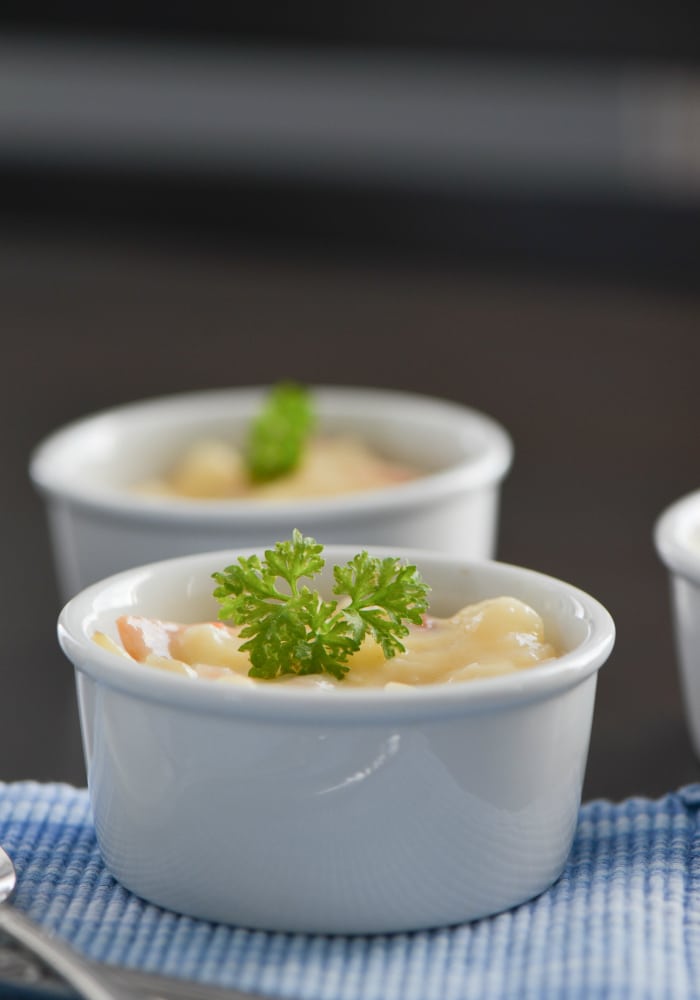 My husband can't eat gluten, so I make this with cornstarch instead of the usual flour roux. This recipe is different since you start with boiling water and add it to the vegetables. Because of this, your vegetables must be diced small. This takes a little bit more work up front, but the soup will be much better.
INGREDIENTS
Serves 4
2 cups boiling water
2 cups diced potatoes
1/2 cup diced carrots
1/2 cup diced celery
1/4 cup diced onion
1 1/2 teaspoon salt
1/4 teaspoon pepper
3 tablespoons corn starch
1/4 cup butter
2 cups milk
2 cups cheddar cheese (8 ounces)
1 cup cubed ham
DIRECTIONS
Place the diced potatoes, carrots, celery and onion in a large pot. Season with salt and pepper. Add the boiling water to the pot, cover with the lid, heat the burner to medium-low and simmer for 15-20 minutes or until the vegetables are very soft.
In a small bowl stir the cornstarch together with 3 tablespoons of water. Add the cornstarch mixture to the simmering pot and stir until the soup has thickened.
In a separate saucepan heat the milk, cheddar cheese and 1/4 cup butter until the cheese has melted. Pour the cheese mixture into the pot with the vegetables. Add the ham. Stir until combined and warm until the soup is heated through.
ENJOY!