Festive New Years Cupcakes your party guests will love – Countdown Cupcakes!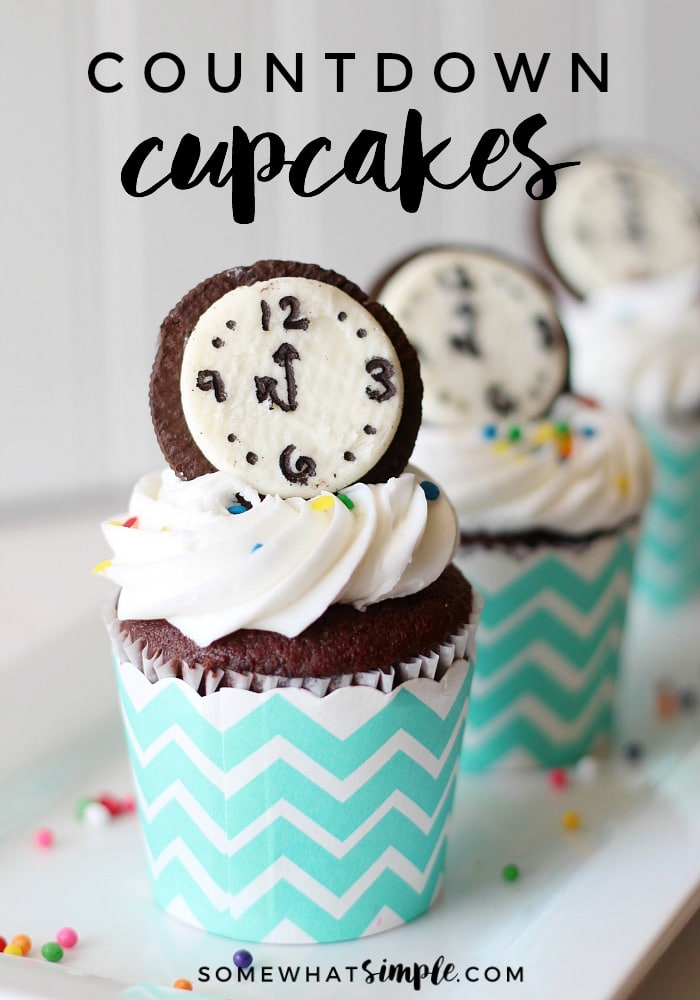 Here is a festive treat you can serve at your New Years Eve party- countdown cupcakes! You can get as creative or as homemade as you'd like- we, of course, like to keep it simple! A boxed cupcake mix with store-bought frosting doesn't take away from how fun these are!
If you follow me on Instagram, you might recall the "Cupcake Fail" that happened with these:

MY LATEST VIDEOS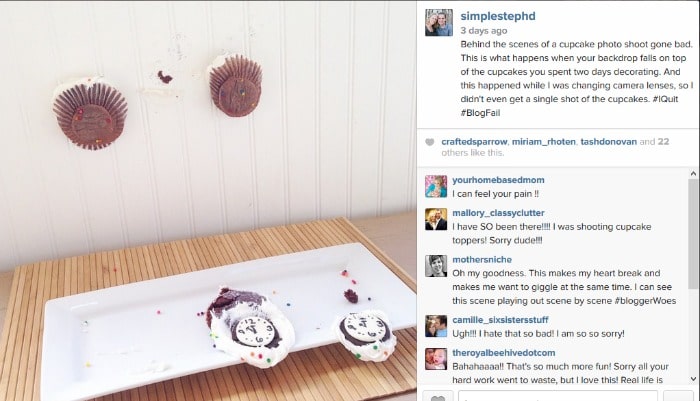 And if that wasn't frustrating enough, 30 minutes later a cupcake from the new batch literally jumped off the tray I was carrying across the room. No one nudged my elbow, I didn't trip or anything crazy- the cupcake was perfectly stable one second and then dead on the floor the next. What the heck?!
I almost gave up. But since these Countdown Cupcakes are so easy (minus being accident-prone) I made one more, quickly snapped some pictures and called it GOOD!
Here is how you do it: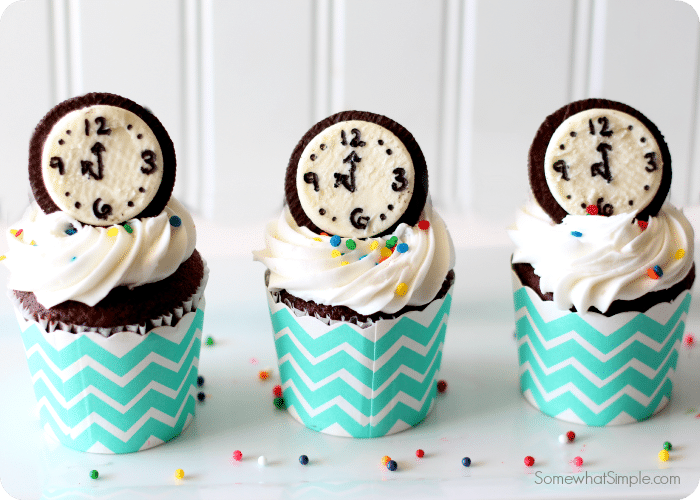 New Years Cupcakes – Countdown Cupcakes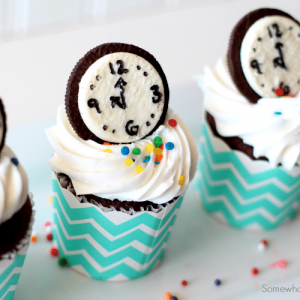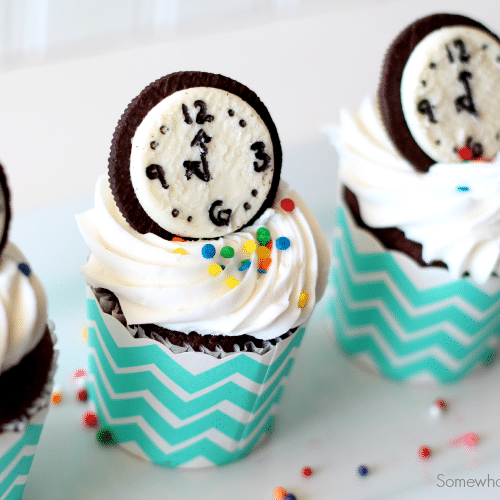 New Years Cupcakes - Countdown Cupcakes
A festive New Years Cupcake your party guests will love - Countdown Cupcakes!
Ingredients
1

Box Cake Mix

plus ingredients from back of box

1

Tub Whipped Vanilla Frosting

24

Oreo Cookies

Sprinkles

Black Food-Safe Marker/Pen
Instructions
Cook cake-mix according to cupcake directions on the back of the box. Let them cool completely.

Frost the cooled cupcakes with a decorating bag and tip.

Carefully remove one side of the Oreo cookies, exposing the frosting. If cookie crumbs are present on the frosting, use a sharp knife to carefully scrape a thin layer off of the frosting, removing the crumbs with it.

Using a food safe marker or pen, draw a clock face onto the frosting of the Oreo cookies. Place cookie clocks on top of frosted cupcakes.

Finish off the cupcakes with colorful sprinkles.
Assuming you don't have any backdrop blunders or crazy cupcakes, you're done and ready to wow your New Years guests!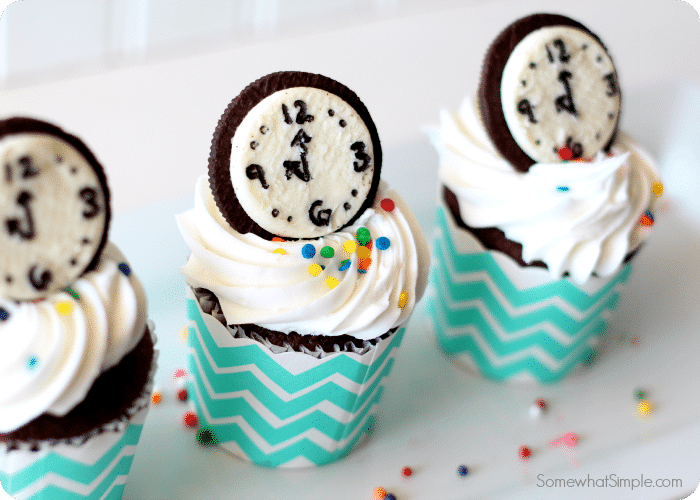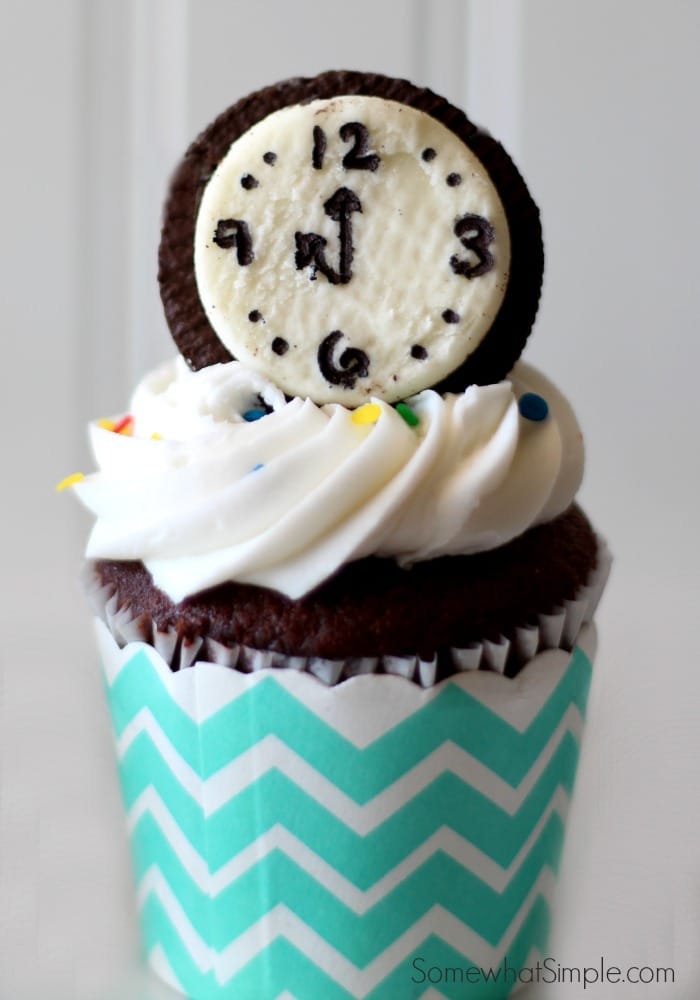 Happy New Year!
Here are a few more treats we think you'll LOVE –