Want a fun way to use up all the candy the Easter Bunny left behind? Make Easter Candy Milkshakes!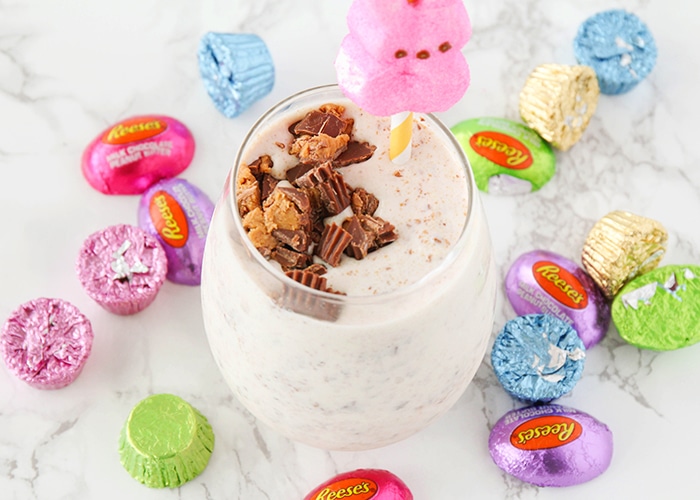 Candy Milkshake
Our kids got an insane amount of candy this year for Easter. They were invited to multiple Easter egg hunts for our neighborhood, one for our church and one for our family. And while the egg hunts were fun and the kids had a blast, I feel like the candy situation was kind of out of control! In an effort to not let all this candy linger around the house all month, the kids and I made these candy milkshakes yesterday and everyone agreed- they were delicious!!
Not only are these candy milkshakes super tasty, they are also versatile and EASY! You can literally throw in whatever candies you like – candy bars, peanut butter cups, Cadbury eggs, Skittles, Nerds…. should I keep going? We used peanut butter eggs for one batch and Robin's Eggs for another- they were both great! And these shakes take all of 3 minutes to whip up, which makes my impatient children quite happy!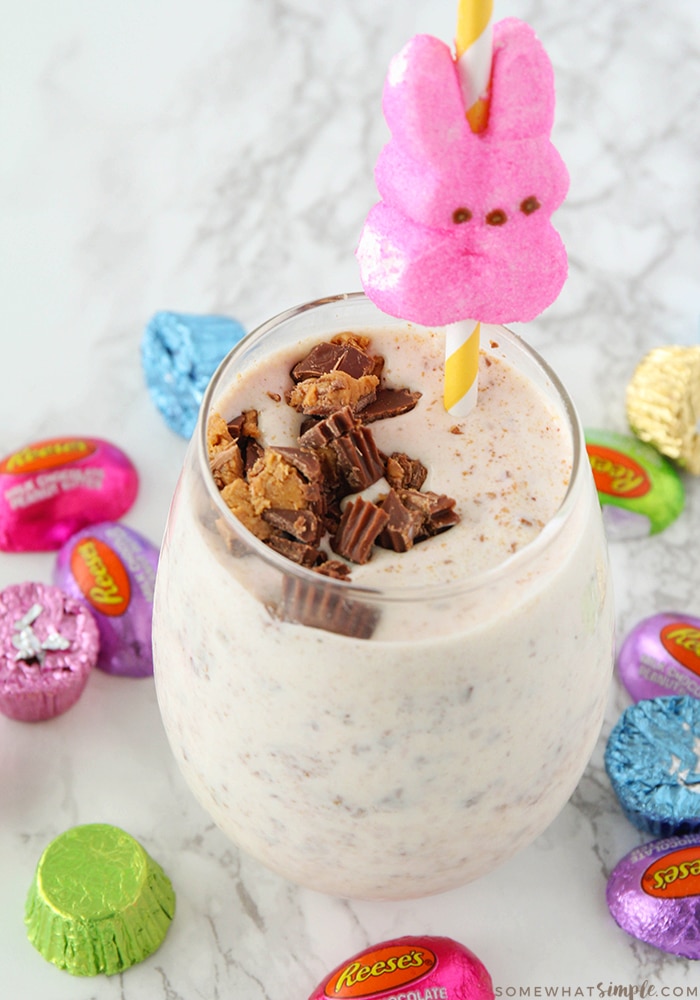 Coffee Creamer Milkshake – A Secret Ingredient
I will be honest, we make milkshakes quite often here, especially in the summer. (Arizona likes to heat up to ridiculous temperatures and we are always looking for different ways to cool down!) A couple years ago, I was shown by our neighbor how delicious a milkshake can be when you use coffee creamer instead of milk – have you tried this?
Coffee creamer makes a milkshake even creamier – it is literally a "secret ingredient" that makes all the difference! You can definitely make this milkshake with whatever milk you have in your fridge, but do yourself a favor and try a coffee creamer milkshake in the near future! (Your tastebuds will thank you.)
Here are a few more Easter Treats we think you'll love – 
How to Make Candy Milkshakes
Want a fun way to use up all the candy the Easter Bunny left behind? Make Easter Candy Milkshakes!
INGREDIENTS – 
2-3 cups of vanilla ice cream
1 cup of candy
1/2 of milk or coffee creamer
You can add more milk or less ice cream, depending on how thick you want your candy shake to be. 
DIRECTIONS – 
Add all ingredients in a blender and blend until combined.
Pour into 2 glasses and enjoy!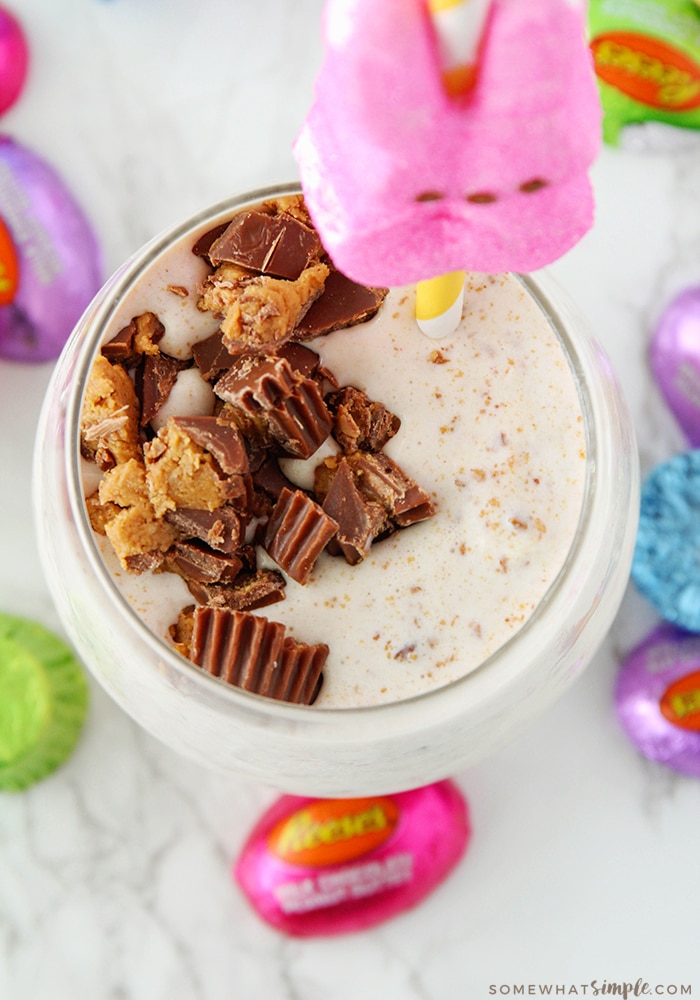 These candy shakes are sure to please anyone and everyone, regardless of their age!
They are pretty to look at and taste amazing.
Think outside the box and see what flavor combinations you can come up with!