Easter Candy Kabobs are easy to make and look adorably festive in your children's Easter baskets!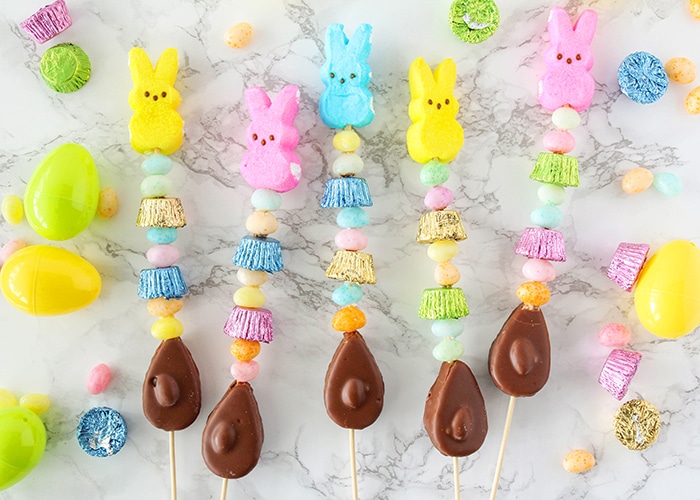 It's time to step up you candy game and make your Easter celebrations even more fun and festive! These easy Easter treats will totally do the trick! Not only are they super easy to put together, they are also soooo cute! Put them in your kids Easter baskets, or have them ready when they get home from school as a fun surprise snack.
I had so much fun making these Easter Candy Kebobs- I could have made them all day long! My kids' eyes just about popped out of their heads when they saw them, (Talk about candy overload!) Here is how to put them together –
Easy Easter Candy Kabobs
Kabob Materials –
Candy Kabob Tips –
If you are having trouble getting the wooden skewer through the candy, try using a metal kabob skewer to put a hole through the candy before sliding it onto the wooden skewer.
You can make the kabobs smaller with less candy by cutting the skewer.
How to Make Kabobs –
Arrange your candy in the order desired and carefully poke wooden skewer through candies, creating a kabob!
Optional – Once all the candy is on the skewer, wrap up with cellophane plastic and tie off with ribbon. This is a great way to preserve more perishable conadies, like peeps or chocolate eggs. Plus, it makes a great Easter gift for neighbors and friends too!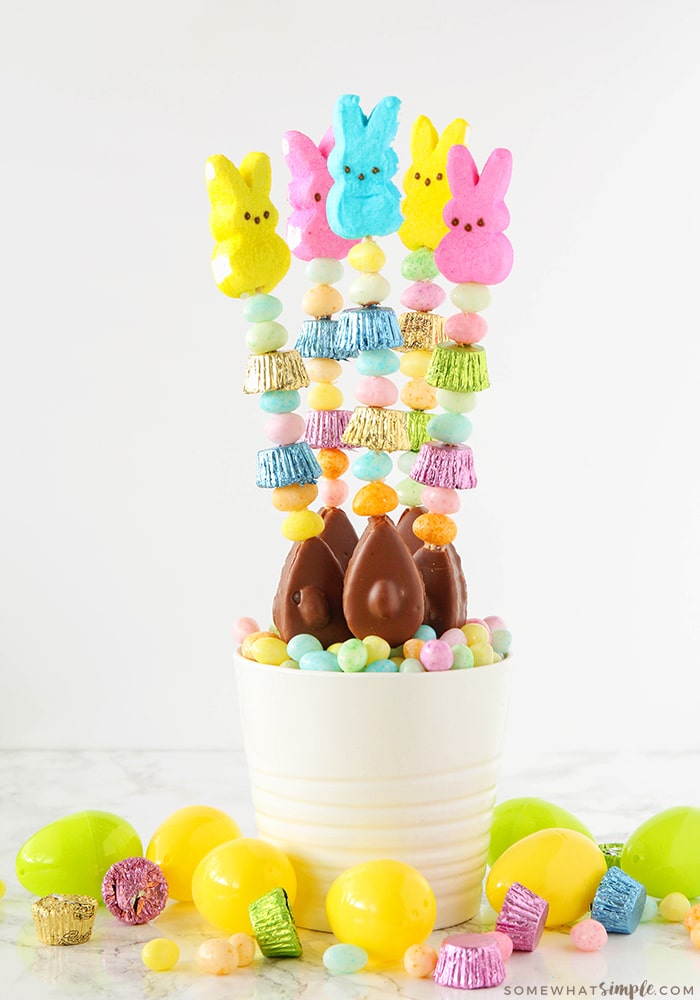 What do you think?
Who knew Easter candy could be so cute?!
(Seriously, how fun are those?!?)
Such a fun alternative or addition to your kids Easter basket! And I seriously love how simple these are to make. Get your kids involved in the fun and make some together for their friends or for your favorite neighbors!
Have a Happy Easter!!!