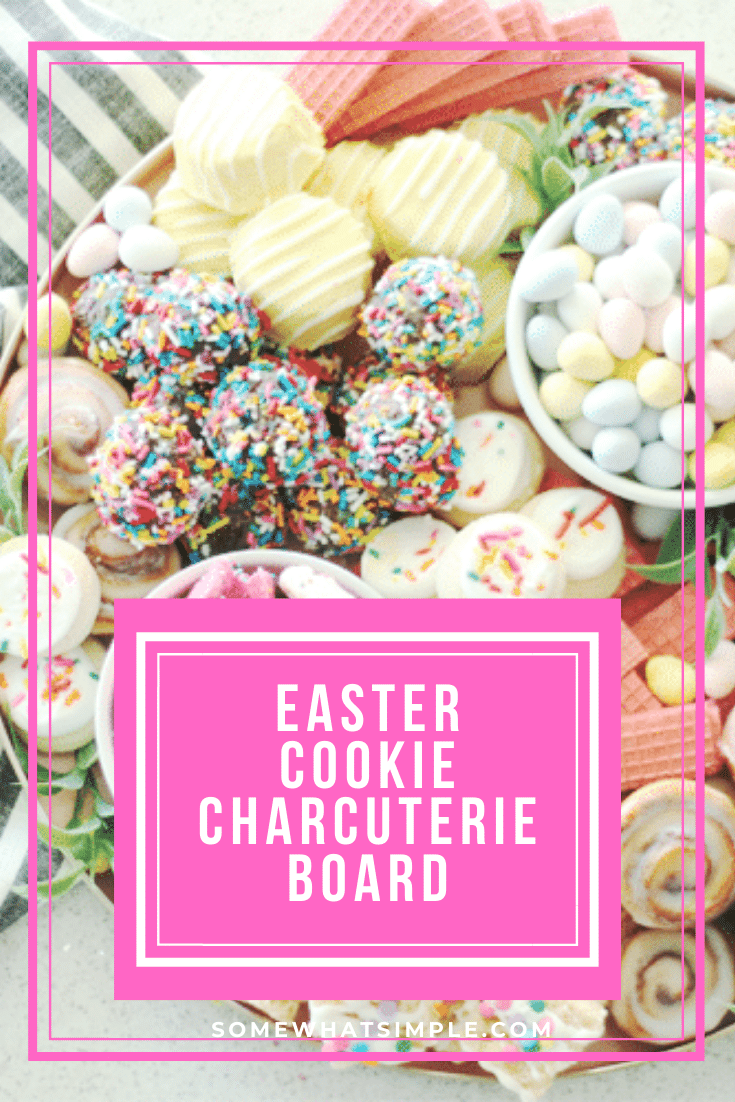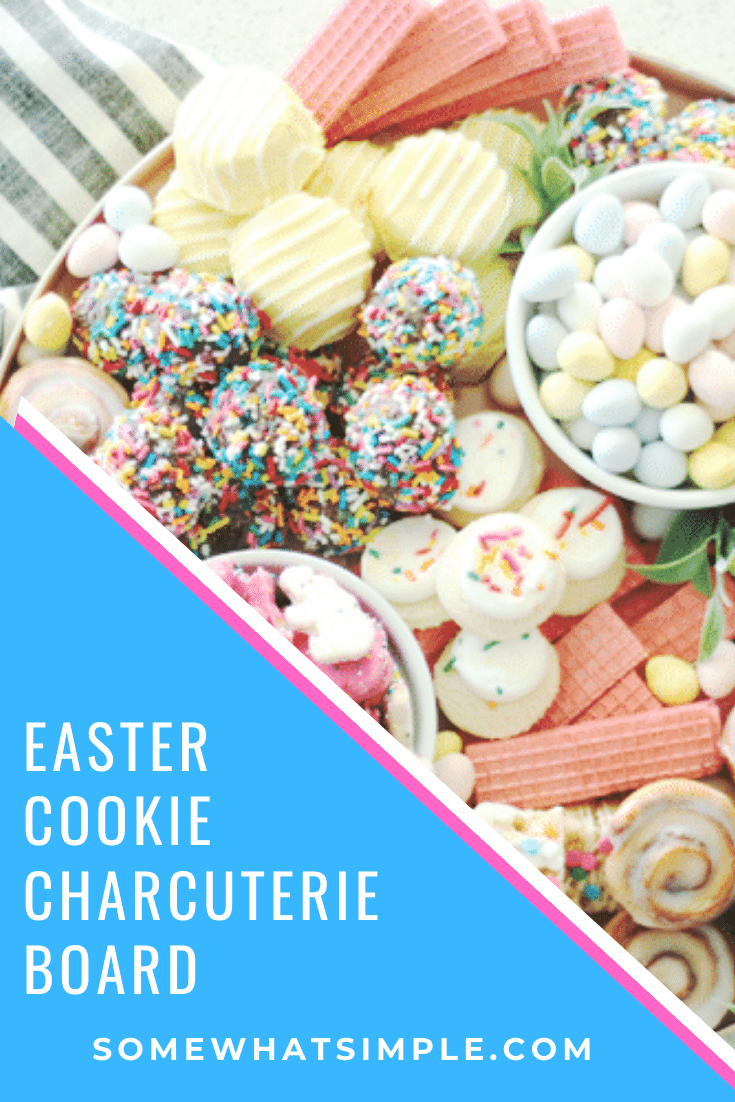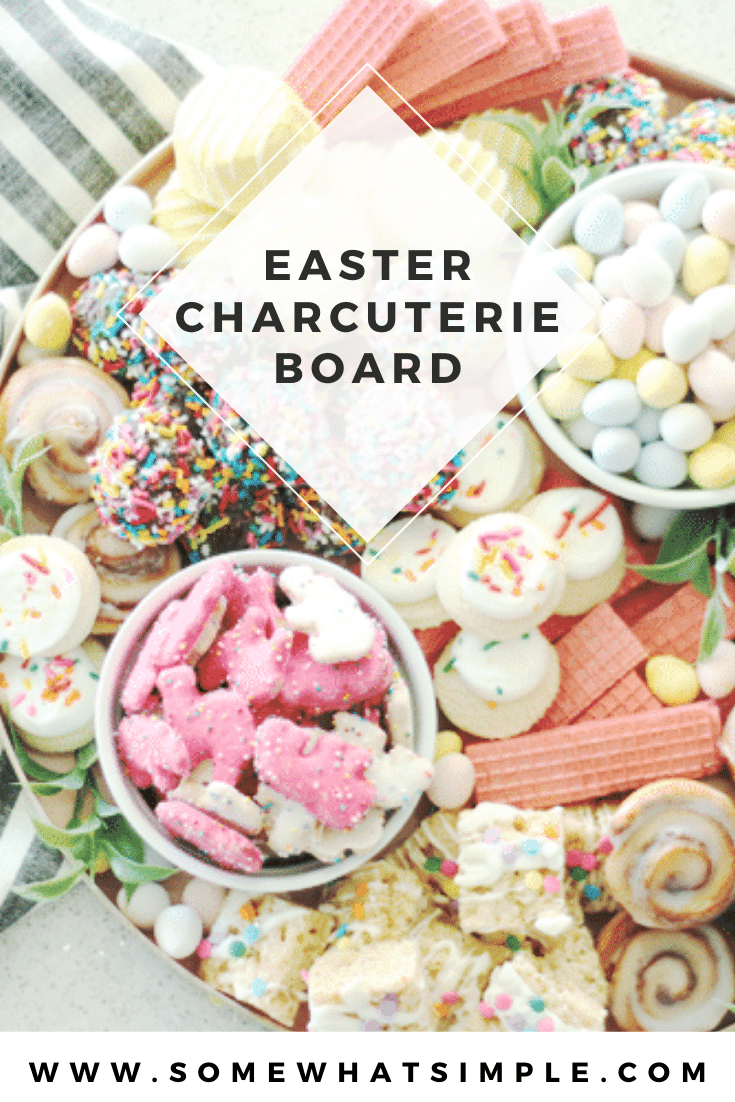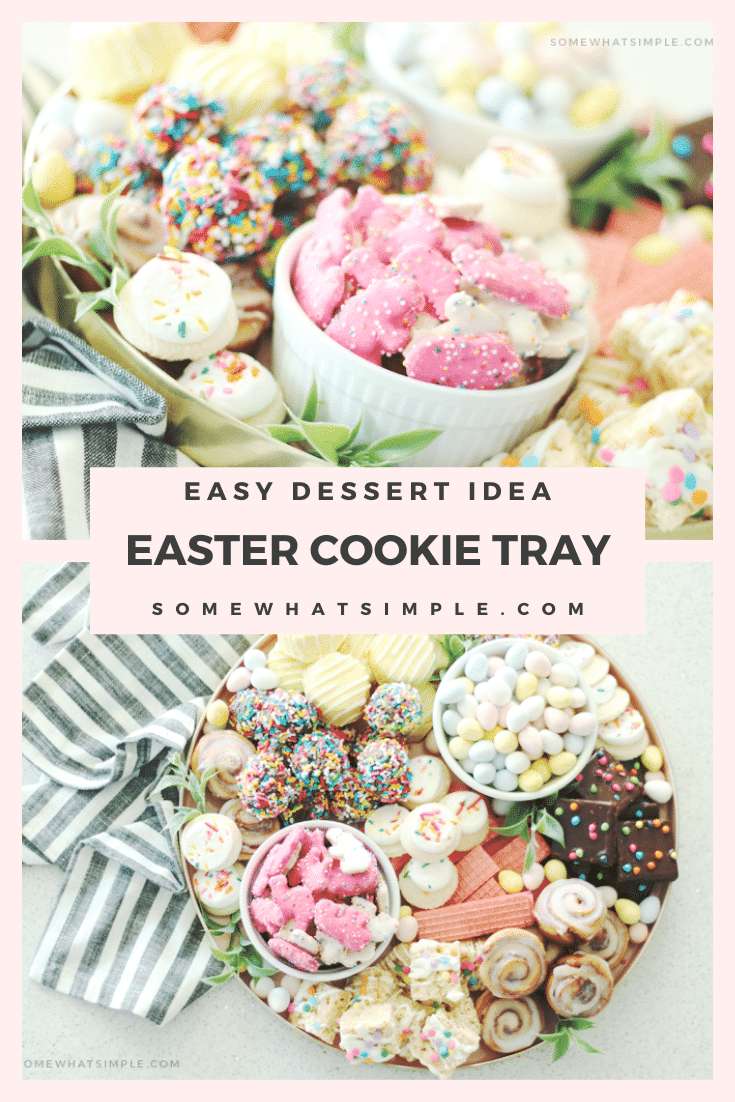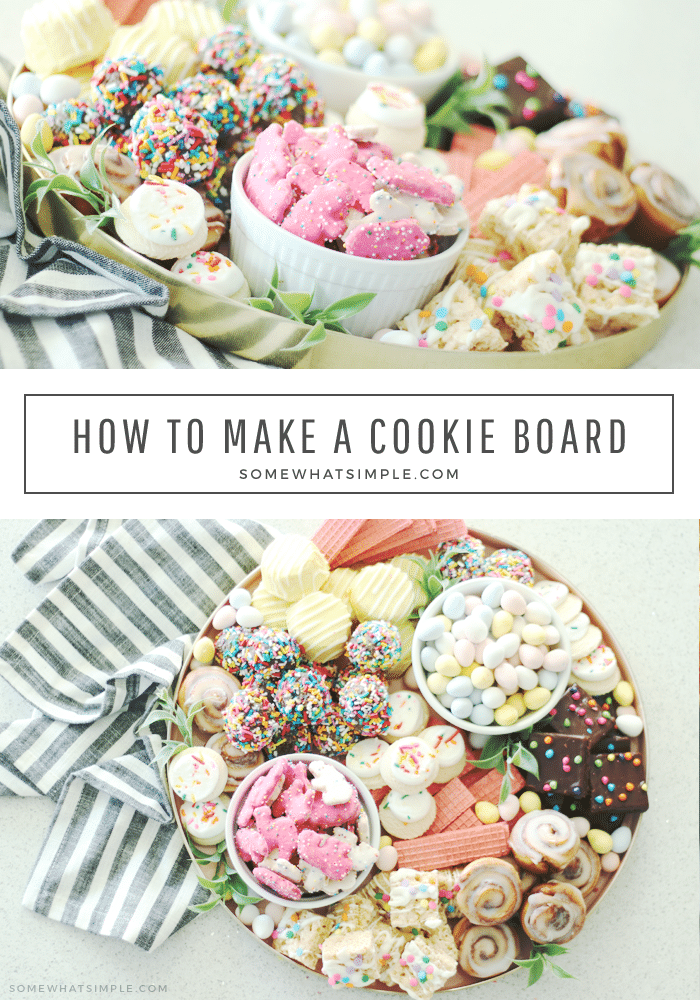 Piled high with cookies, baked goods and candies, this Cookie Charcuterie Board is a beautiful way to serve dessert at your next celebration!
Whether you're planning a small gathering for a girls night in or a game night, or if your hosting a big holiday cookie exchange or a couples dinner party, this cookie charcuterie board is easy to put together and so delicious to eat!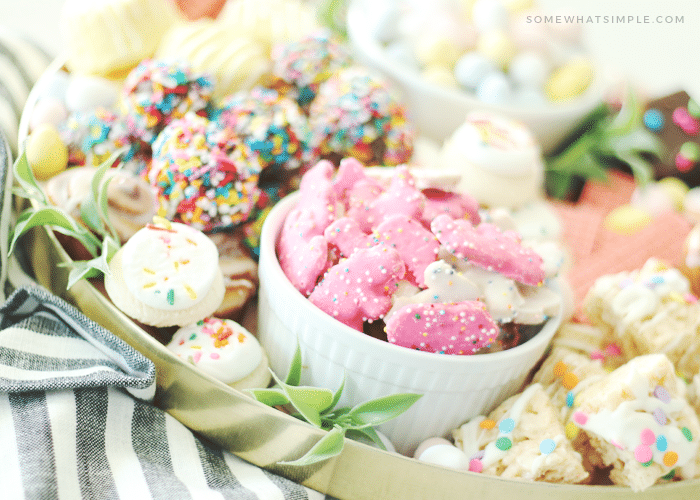 Easter Dessert Charcuterie Board
Charcuterie boards are typically platters with an arrangement of meats and cheeses with perhaps some fruits and nuts tossed in. But this cookie charcuterie board is filled with all kinds of sweets that are arranged in a delicious, colorful display. Since Charcuterie Boards are a huge trend right now, I thought it would be fun to show you how easy these delicious little platters can be, and how fun they are to put together.
How Do You Pronounce Charcuterie
Charcuterie pronunciation is actually really easy – shar-coo-tah-ree. Practice it a few times and it will soon roll off your tongue like you're a seasoned pro!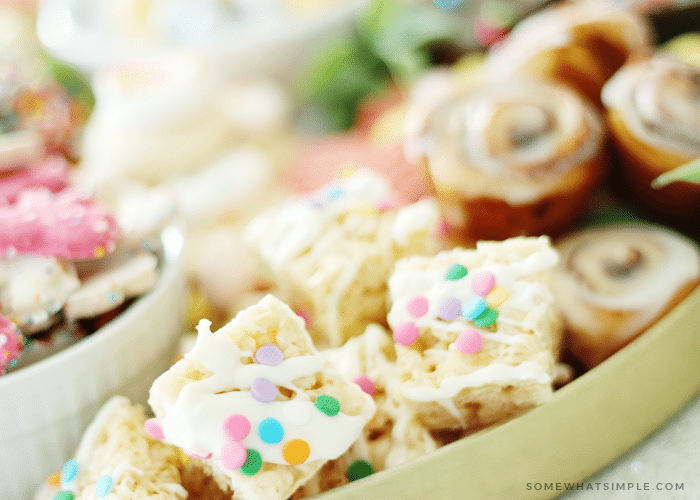 How To Make A Charcuterie Board
You can make your own Charcuterie board however you'd like, but here are some helpful tips –
Start by adding your food items in small clusters. Continue placing food all around the board, going in every direction.
Arrange your foods so there are a variety of flavors, textures, shapes and colors right next to each other.
Your grocery store bakery section is a great place to grab a variety of items to add. Trader Joes is also a great place to find pretty treats.
Fill all the space on your board, no matter the size of your tray.
Easily add height and dimension to your tray by adding 2-3 small dishes filled with candies or dips.

What To Put On Your Dessert Charcuterie Board
Get creative when putting your charcuterie board together, and go as elaborate or as simple as you'd like! A small board with a few options still looks amazing if you are entertaining with fewer numbers. (Charcuterie boards are all about the presentation and arrangement and less about the actual food anyway!) Here are some suggestions on what to include on your dessert charcuterie board –
Cookies
Graham Crackers
Fresh Fruit
Pound Cake
Candied nuts
Donuts
Crackers
Candies
Caramel Corn
Rice Krispy Treats
Marshmallows
Chocolate-Covered Pretzels
Brownie Bites
Can I Use A Charcuterie Tray
Of course! While traditional charcuterie boards are served on a cheese board, you can use a cookie tray, a cutting board, or any serving platter. In fact, if you plan on serving these delicious cookies with a lot of children around, you may want to opt for the tray to keep more desserts on the platter instead of the counter.
More Easy Easter Recipes
Make Your Own Cookie Charcuterie Tray
We hope you find this information helpful! Let us know when you're planning your party and we'll be on our way over to help eat all your goodies! Tag us on social media so we can see all of the fun you're having while you're celebrating Easter!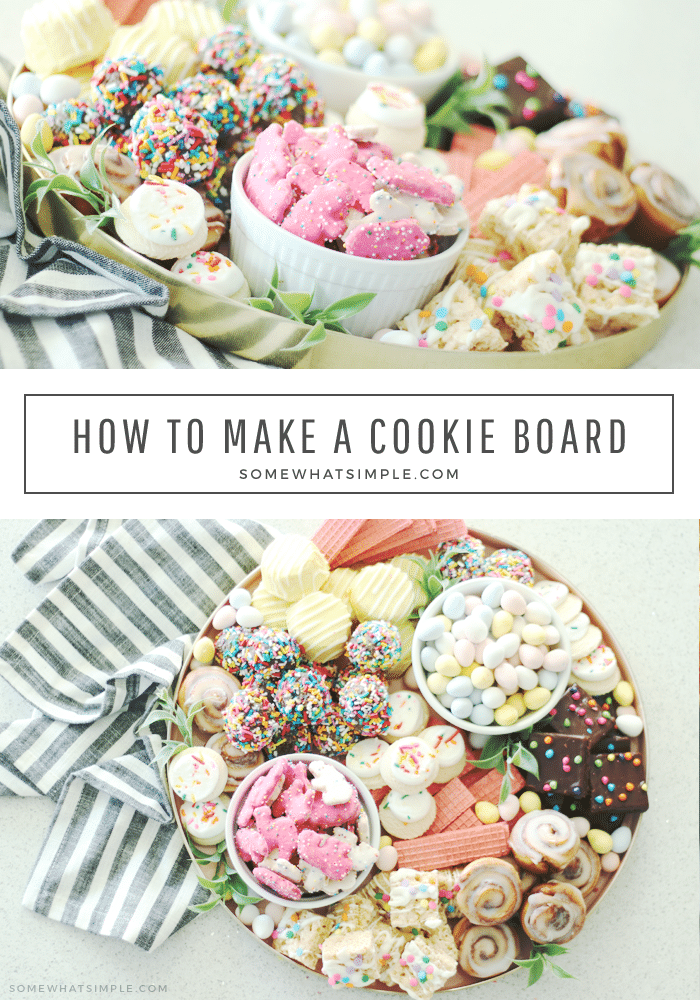 ENJOY!