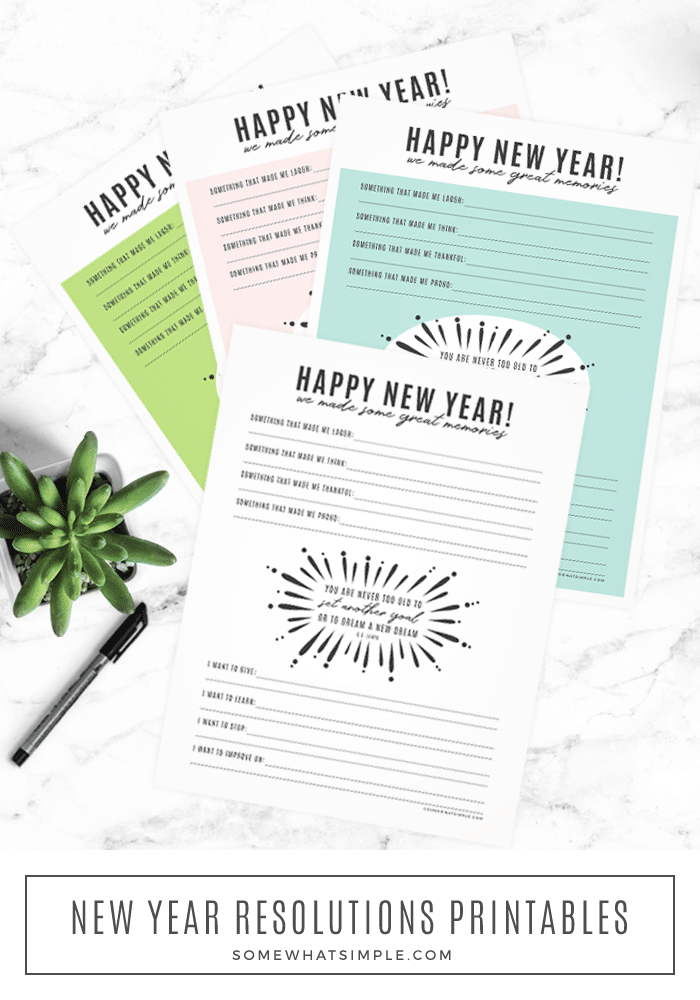 Here is a SIMPLE New Year Memories and Resolutions Printable that is a fun way to reflect on the year's best events before you jump into your resolutions.
We've shared some great NYE Party Ideas, and a 30-Day Declutter Challenge to start this year on a more organized foot. Today we'll show you a fun printable that will not only cheer on your successes from last year, but will help you set all those goals you're ready to tackle!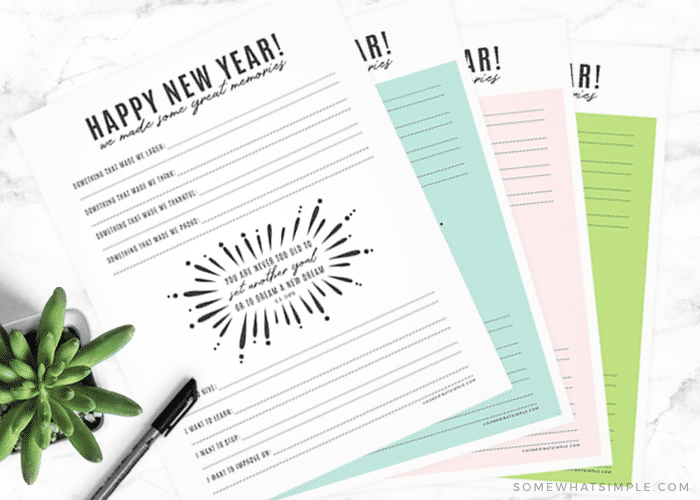 Easy Resolutions Printable
We like to keep things as simple as possible around here, and that includes how we set our New Year's Resolutions! This New Year's Resolution Printable is an easy way to reflect on the past and look forward to the future.
It is a simple one-page document with fill-in-the-blanks for both memories and resolutions –
MEMORIES –

Something that made me laugh

Something that made me think

Something that made me thankful

Something that made me proud

RESOLUTIONS –

Something I want to give

Something I want to learn

Something I want to stop

Something I want to improve on
You can print this printable over again and use it year after year!
More Printables You Might Enjoy – (Both match this Resolution Printable perfectly!)
Free New Years Resolutions Printable
SUPPLIES –
Resolution printable (download below)
pen
DIRECTIONS –
Download and print one sheet for yourself and/or each member of your family or friends at your NYE party.
Grab a pen and take a few minutes to reflect and plan ahead.
Ready to make your New Years Resolutions?
When I found this New Year's toast a few years ago, it instantly became one of my favorites:
In the New Year, may your hand always be stretched out in friendship, but never in want.

-unknown
That is my wish for you this new year! Cheers!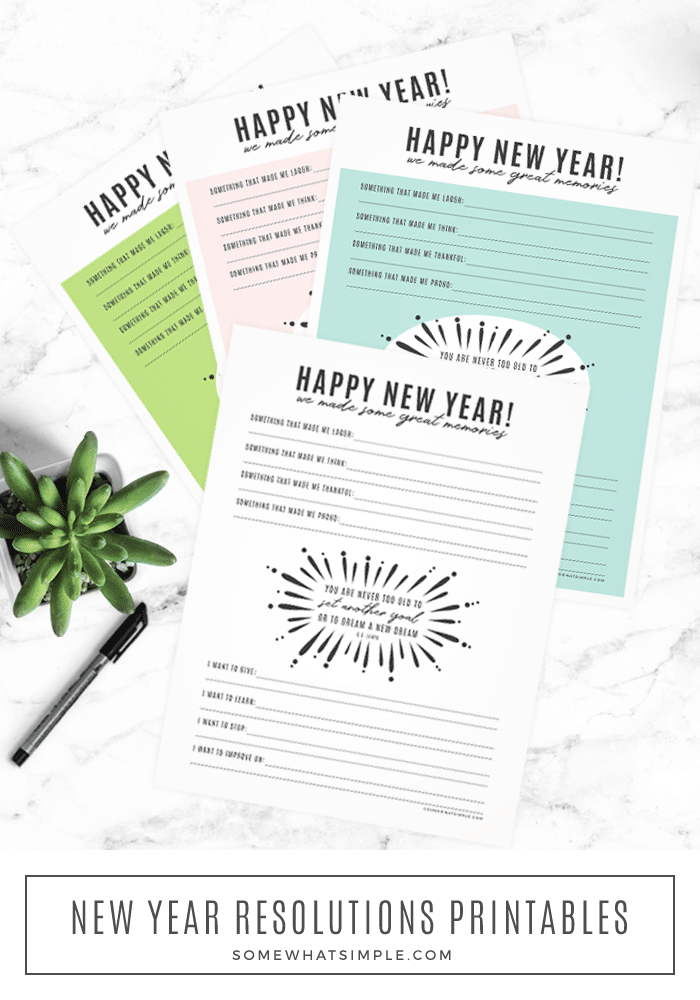 ABOUT THE AUTHOR – Joan is the creative blogger and graphic designer from Bitsy Creations. She created free printables for the Somewhat Simple readers in 2015.