Last month I told you that I've partnered up with BHG at Walmart to bring you some affordable decorating ideas over the next several months. Today I'm sharing a few quick tips on making your guest bathroom ready for your house guests.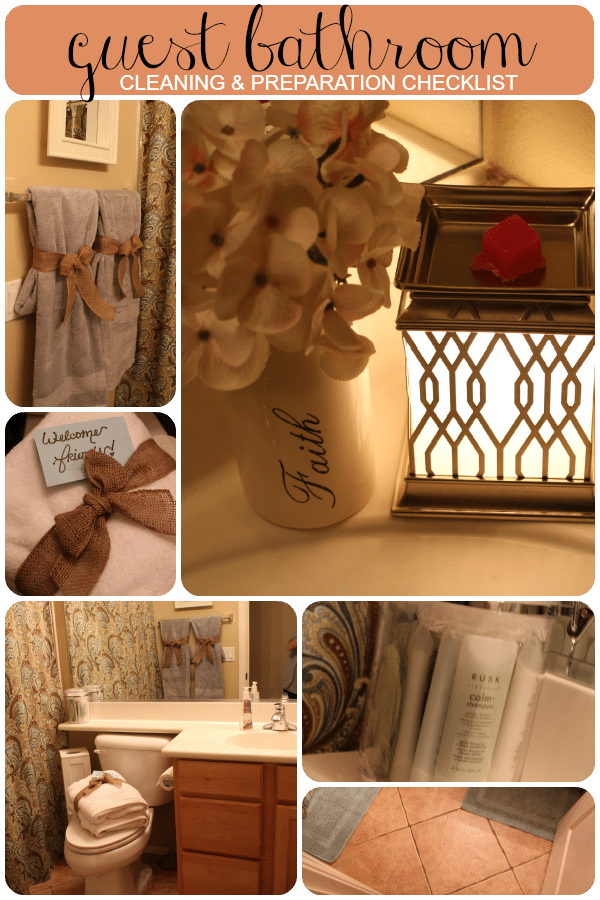 As we approach the time of year full of holidays and festivities, it is time to start thinking about hosting house guests and how you should prepare for visitors. I've shared some simple ways to update your guest bedroom as well as a fun "Welcome Basket" you can have ready for their arrival, but today I want to share with you how to prepare your guest bathroom. Nothing says, "We don't care you're here" than a dirty, yucky bathroom- right? So I've put together 10 tips to use as a checklist to make sure your guest bathroom is ready and welcoming. We are going to start at the top and work our way to the bottom and then add some fun finishing touches. Here we go!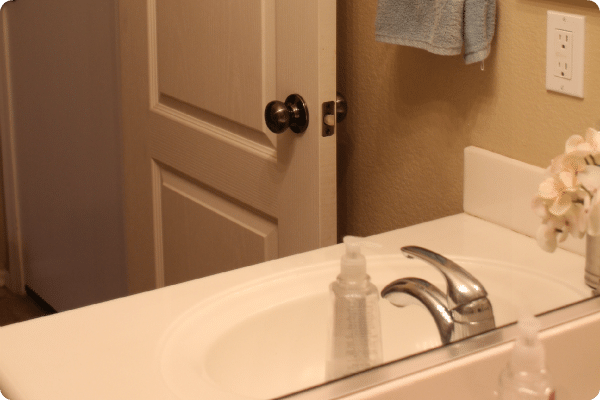 1. Clean the Mirrors
The mirror might be the first thing your guests see! It should only take you 2 minutes or less and can leave a lasting impression- good or bad!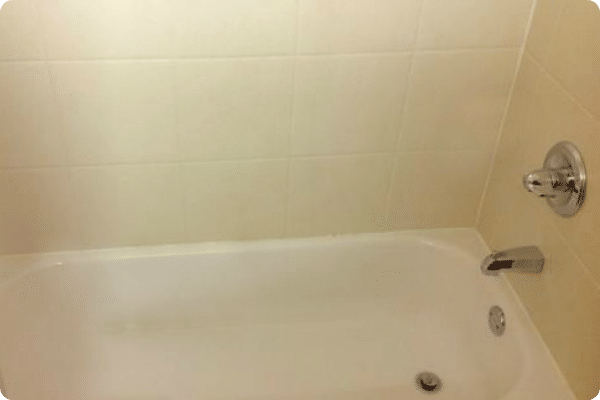 2. Wash the Bath & Shower
Give them a clean place to get clean!
3. Stock some Soap, Shampoo & Conditioner
I save all those free hotel toiletries, put them in a clear container and set this on the counter by the shower. HERE is a clear plastic container that won't shatter into a million pieces if it happens to get knocked off the counter.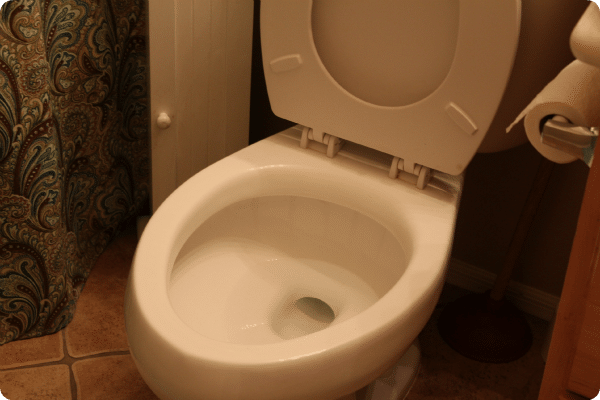 4. Clean Your Toilet
This is probably the most important chore in the house! Unless you want your guests to leave sooner than later, clean the toilet- inside and out!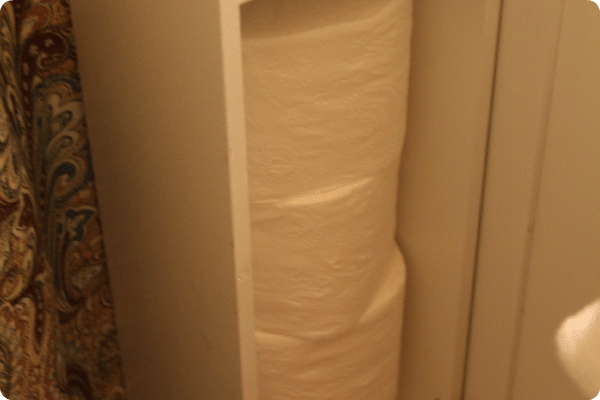 5. Stock Toilet Paper
Keep extra rolls of TP next to the toilet in a cabinet, drawer or basket.
6. Wipe Down Counters & Sinks
Grab a disposable wipe and give your vanity a good wipe down. Wipe the outside of any drawers as well as the inside if you're feel extra ambitious!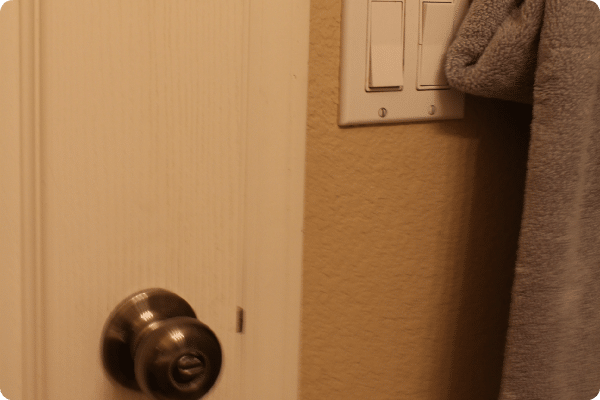 7. Wipe Down Light Switch & Door Frame & Handle
My guest bathroom is also the only bathroom on the main level of our house, so it gets used by my kids every day. That means there are fingerprints all over the light switch and door handles because they use this bathroom to wash up before and after dinner. Using another wet wipe, make sure you get this area nice and clean.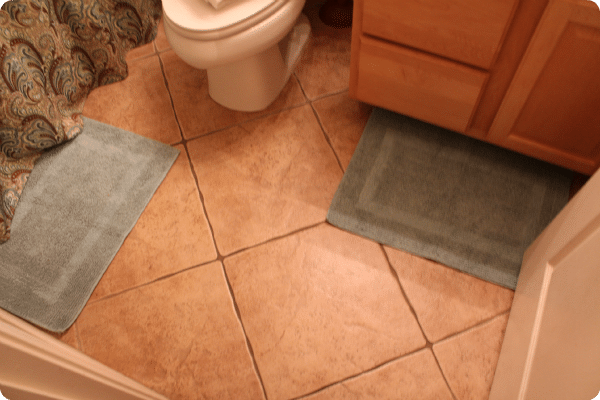 8. Fix The Floor
Sweep, mop and lay out clean bath mats. You might be surprised how good your old mats will look after you toss them in the laundry! If your bath mats have seen better days, consider purchasing new ones. The ones pictured about are THESE and were less than $10 each!
9. Provide Nice Towels
I always find my best bath towels and tie them up with a bow!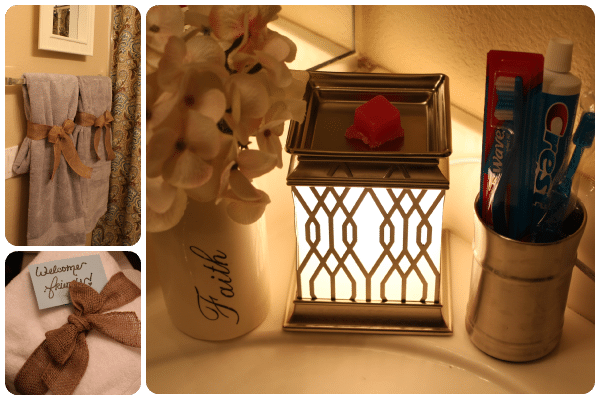 10. Finishing Touches
Put out a small vase of flowers- fresh or fake. Provide a toothbrush holder with oral hygiene products in case they forget theirs. And make the room smell GOOD! I love THIS wax warmer and wax melts. Not only does it make the bathroom (and my entire downstairs!) smell good, it acts as a night light or beautiful ambiance lighting and it looks great!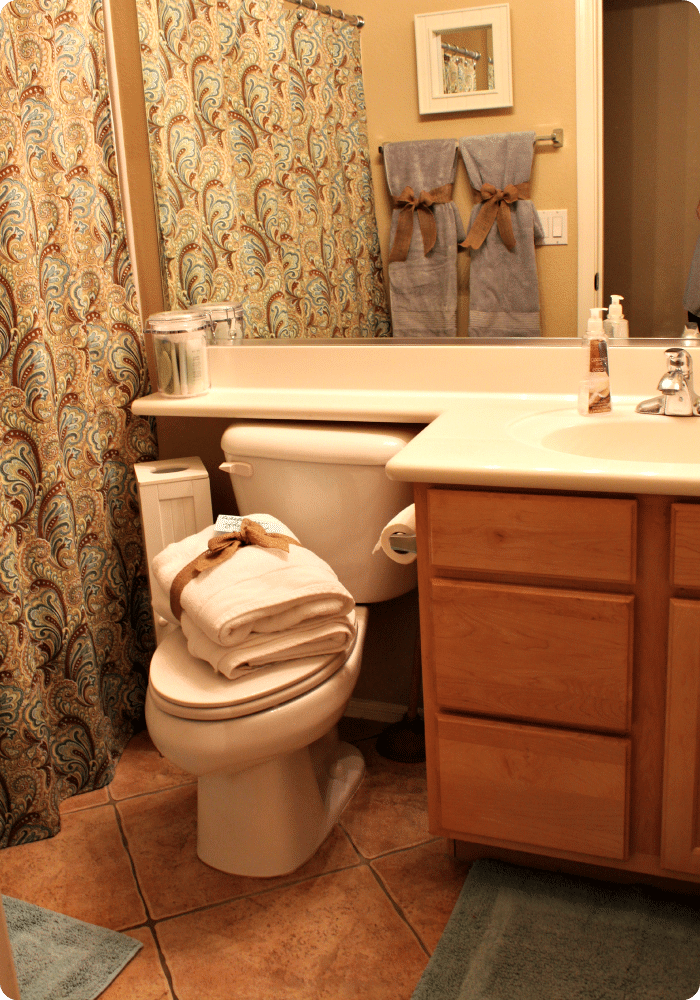 Do you have any more tips to share about hosting house guests?
We'd love to hear them! Leave us a comment below.
For more inspiration follow BHG at Walmart on Pinterest, Facebook  and twitter. #BHGLiveBetter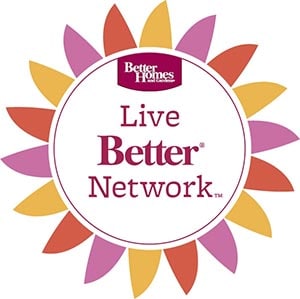 This post was brought to you by BHG at Walmart. All opinions are 100% our own.