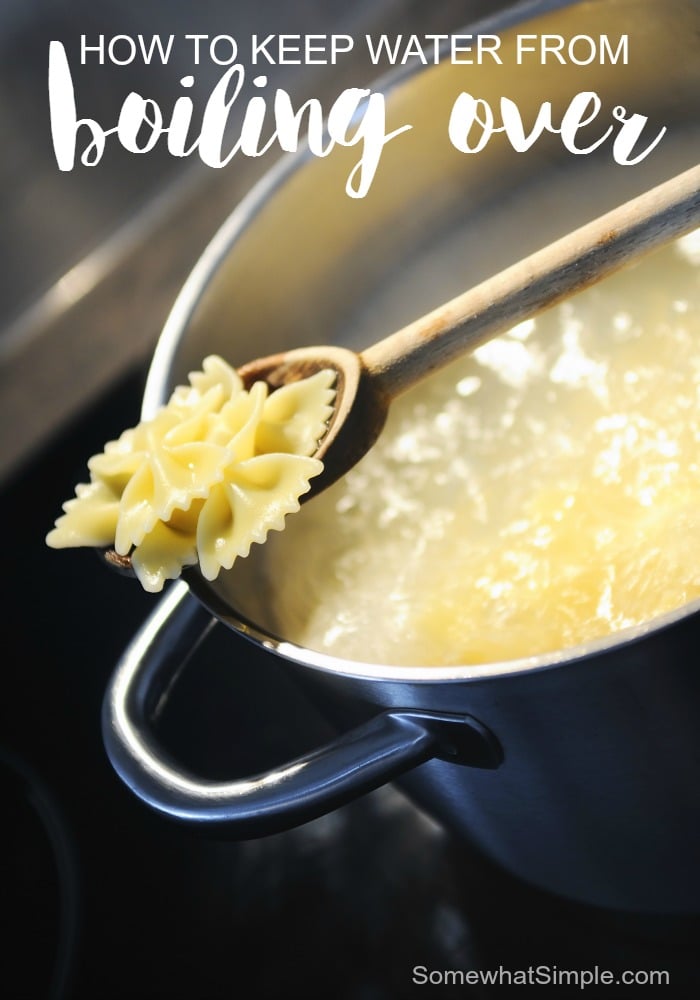 Several weeks ago we were at a friend's house for dinner and I learned a little tip on how to keep water from boiling over your pot! This is simply amazing!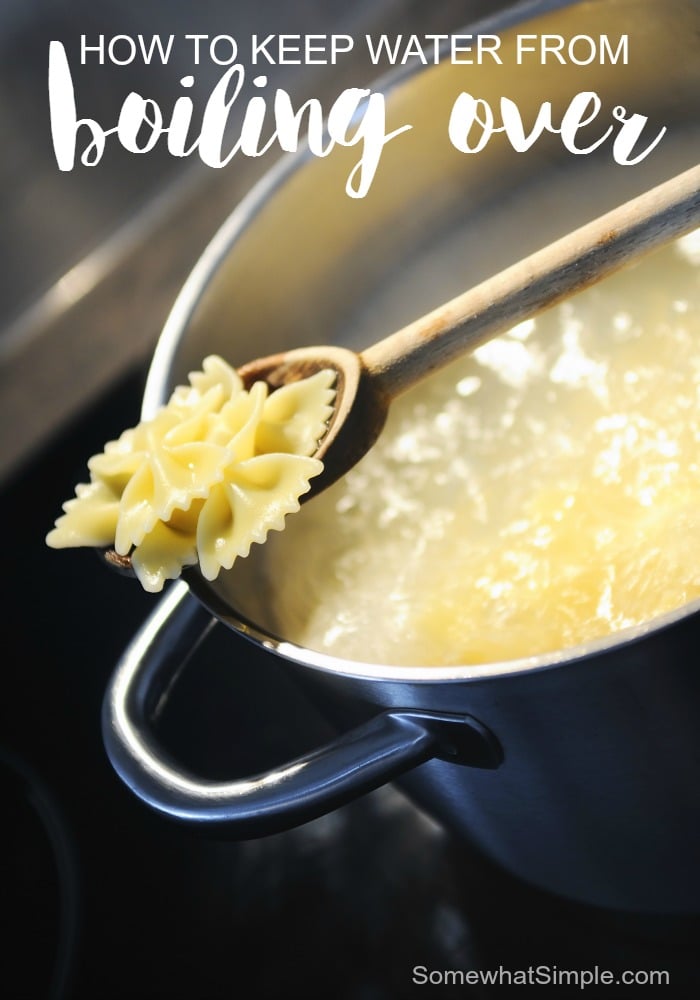 One of my biggest irritations when it comes to cooking is making a mess on my stove. Why does something as simple as water make such a mess when it boils over the pot and onto a clean stove? Instant charcoal – I hate it! But no matter how careful I feel like I am being, I can't boil a pot of pasta without having it bubble up and spill over the top! Until now!
How to Keep Water from Boiling Over
MATERIALS NEEDED:
1 wooden spoon, long enough to lay across the top of your pot.
TIP:
Try experimenting with different wooden spoons because it might make a difference! If the first one you try doesn't work, see my note below and try another spoon!
DIRECTIONS:
Lay your wooden spoon over the top of your pot before it starts to boil.
… that is it!
The water and foam will boil right up to the spoon and to the edge of the pot but it will not run over the sides and onto your stove.
Who knew it could be so simple!?
NOTE:
I should tell you that the first time I tried this at my home, it didn't work and my husband laughed at me for thinking something so simple would solve an age-old problem. But I think I must've had too much water (I do this often), or maybe my spoon wasn't magical or something 'cause I've tried it half a dozen more times since then and it works fabulously!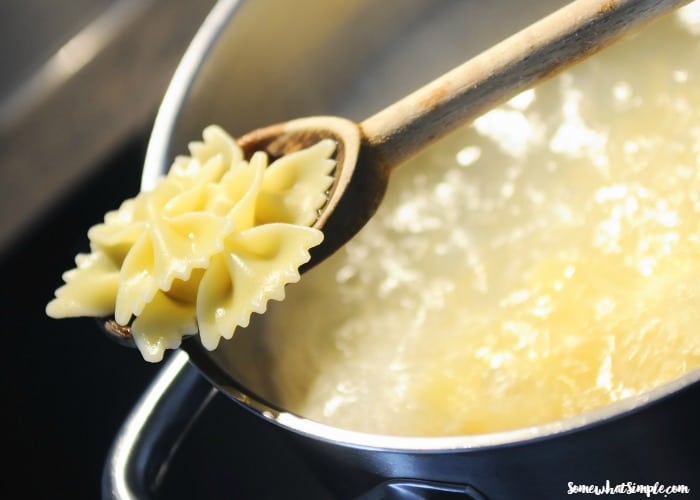 Give it a shot and see if it works for you, then let us know in the comments section below!
Love this tip? Check out these other fun life tips we have for you!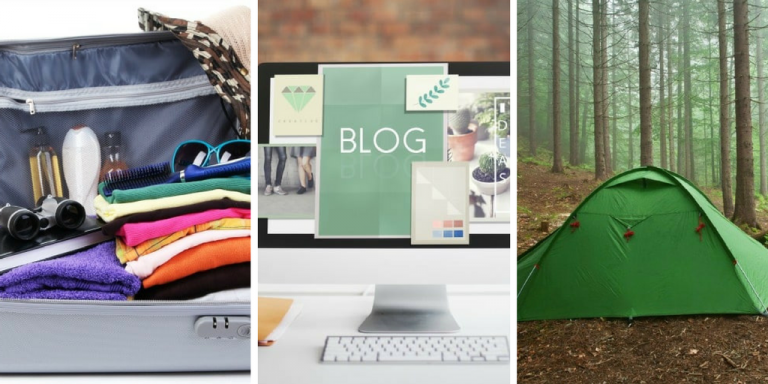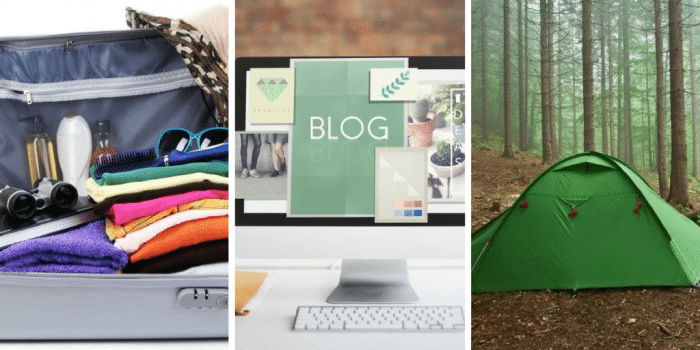 Packing Tips // Blogging Tips // Camping Tips
(This post originally published in December 2012.)