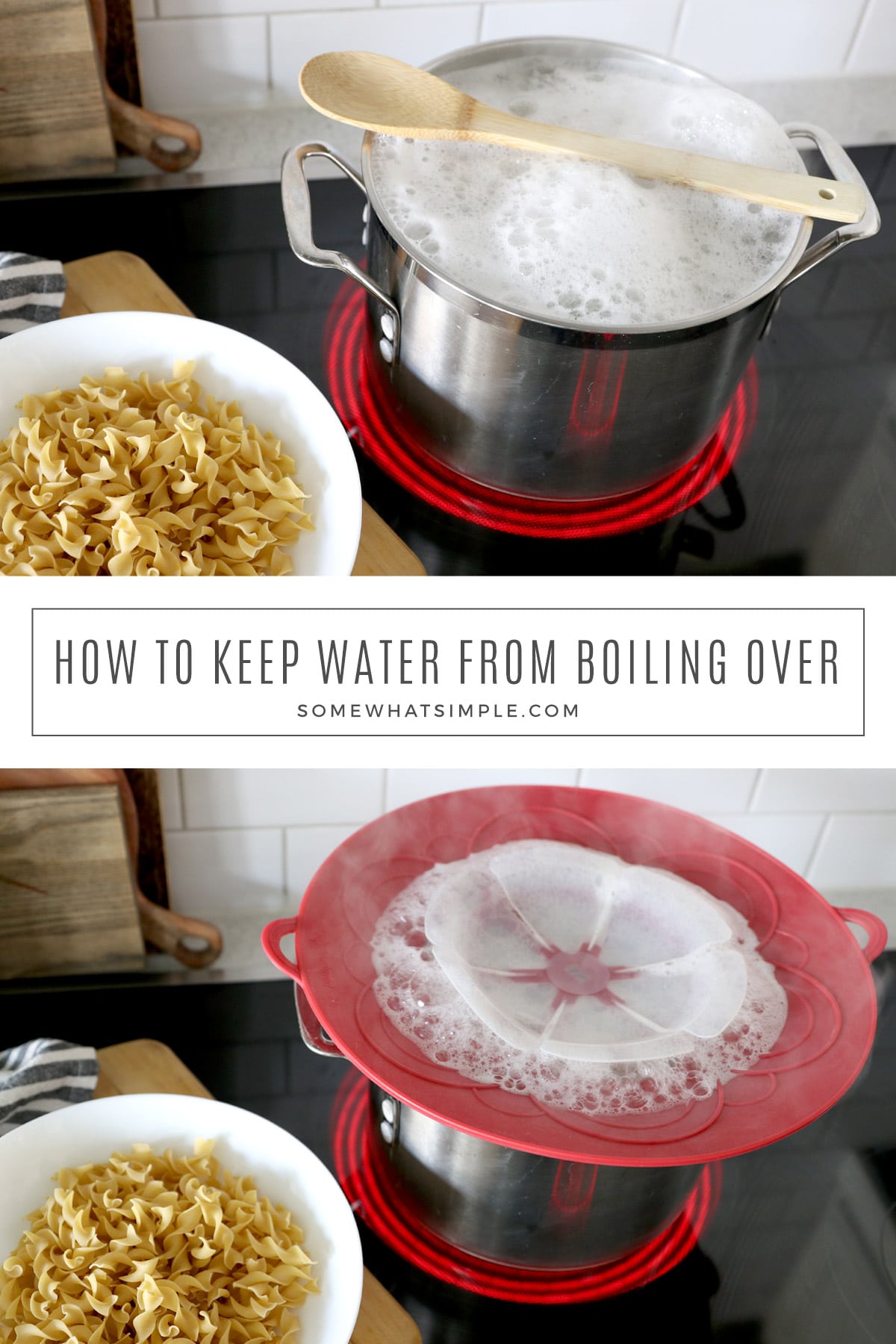 Sick of water spilling over the edge of the pot each time you make some pasta? Here are TWO simple methods to stop water from boiling over that just might change your life!
Speaking of pasta, here are a few recipes we think you should try – BLT Pasta Salad, One-Pot Chicken Parmesan Pasta, Taco + Cheese Stuffed Shells, and Easy Chili Mac.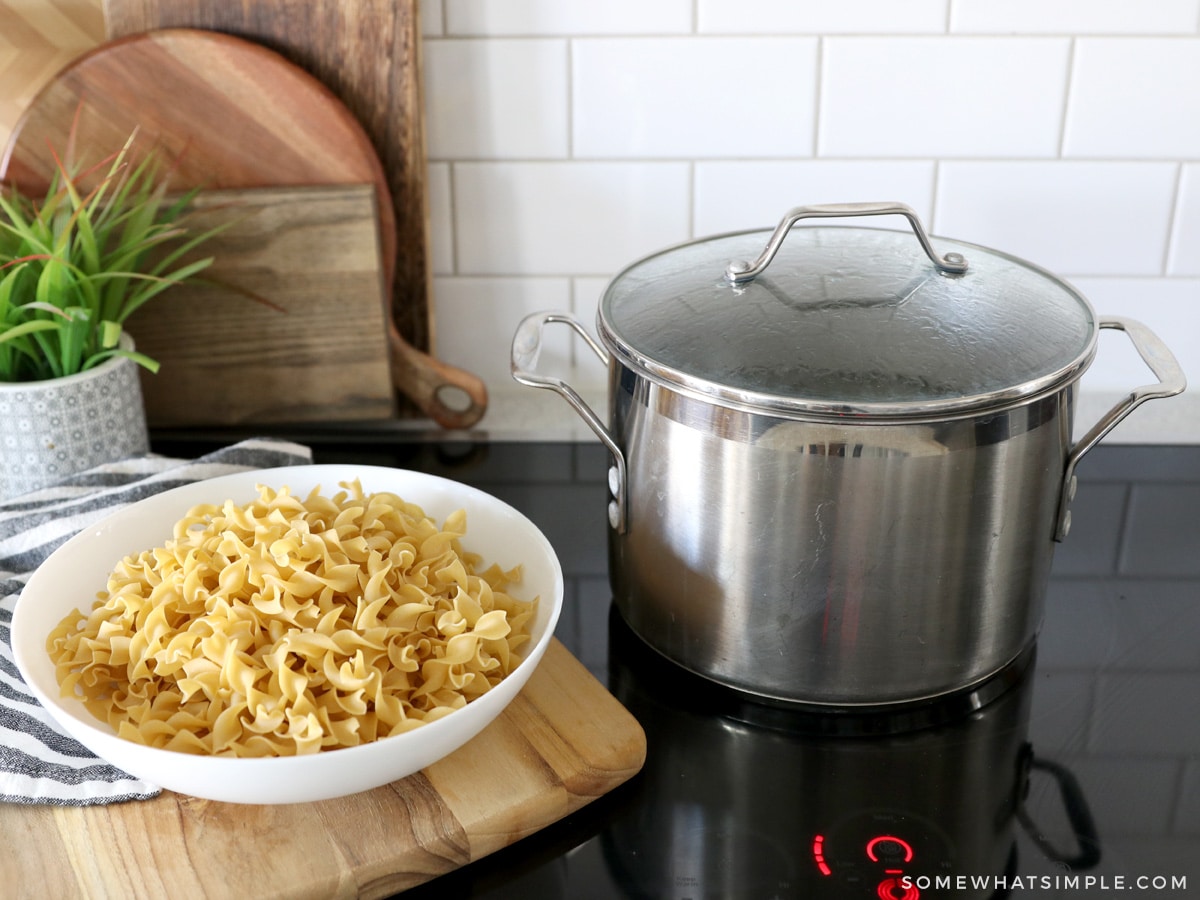 How To Stop Water From Boiling Over Your Pot
One of my biggest irritations when it comes to cooking for my family is the MESS that is leftover on my stove. Why does something as simple as water make such a mess when it boils over the pot and onto a clean stove? Instant. Charcoal. … and I hate it!
No matter how careful I feel like I am being, I can't boil a pot of starchy foods like noodles, beans, or rice without having it bubble up and boilover the top! …Until now!
I tried a bunch of kitchen hacks outlined to help keep the pasta water from boiling over, and there were TWO ideas that totally worked! Take a look at this –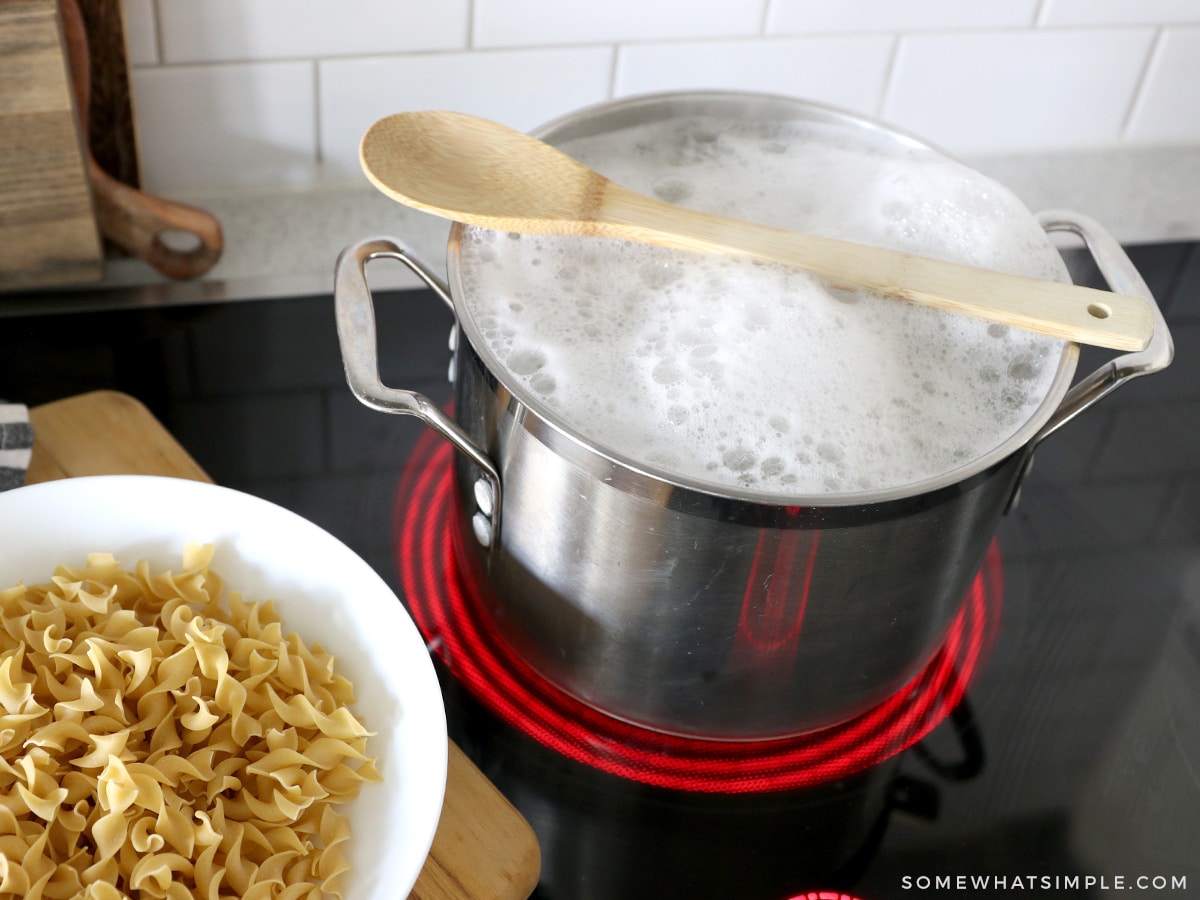 Method 1: Wooden Spoon Trick
MATERIALS NEEDED:
1 wooden spoon, long enough to lay across the top of your pot.
INSTRUCTIONS –
Lay your wooden spoon over the top of your pot as soon as it reaches the boiling point.
… that is it!
The water and froth will boil right up to the spoon and to the edge of the pot but it will not run over the sides and onto your stove.
NOTES –
Less water is better, so make sure you don't overfill your pot. Too much water will ALWAYS boil over.
Not all spoons are created equal, so try experimenting with different wooden spoons if it doesn't work for you the first time.
Don't forget the salt! When pastas, the more you salt your water, the better! Salt not only flavors your pasta, but it will also help keep your water from bubbling too high.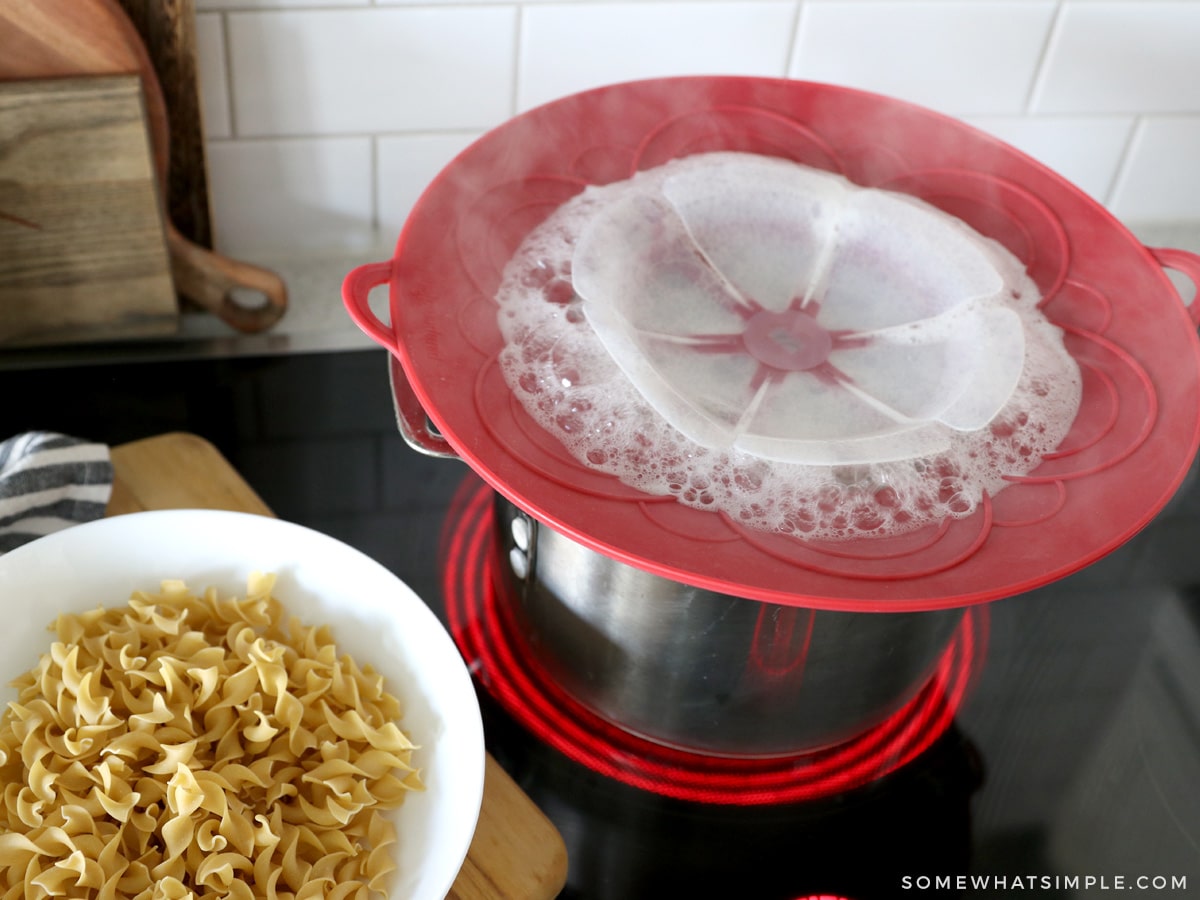 Method 2: Silicone Stopper
MATERIALS NEEDED:
Silicone Spill Stopper – This has become my very favorite kitchen tool. I got mine years ago from Pampered Chef, but they have a bunch of similar ones on Amazon for about $10. Here is one that comes in a bunch of colors and sizes to fit both smaller and larger pots.
INSTRUCTIONS –
Lay your silicone spill stopper over the top of your pot as soon as it turns into a rolling boil.
… that is it!
The water will form a layer of foam and seep through the center of the silicone mat. This will cause the silicone to form a shallow bowl that will catch all the water + foam.
Who knew it could be so simple!?
Give both of these methods a shot and see which one works best for you. Then let us know in the comments section below, or tag us on any social media platform!