Are you looking for an easy dinner idea to feed your family tonight? This Chili Macaroni Recipe is just for you!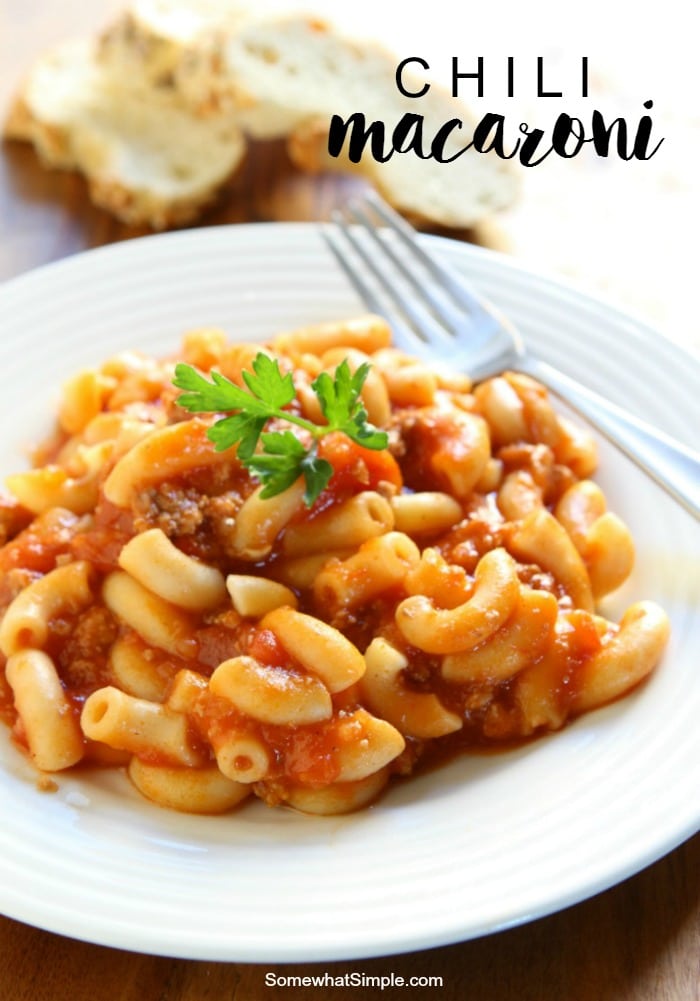 This chili macaroni is a simple, delicious recipe that has been handed down from my husband's grandma, to my mother in law to me! It is a kid favorite that adults enjoy too! Not only does it taste delicious, it is also super simple to put together.
When I tell my kids we are having pasta for dinner, I usually get all kinds of protests and groans and more questions about whether or not they have to eat the "red sauce." (NONE of my kids like marinara – weirdos!)
But this pasta dish gets a different reaction – usually cheers of excitement and smiles all around.  And there are never left overs of this meal – every last piece of macaroni is gobbled up in no time at all! (Kind of amazing what a can of chili and some macaroni noodles can do!)
Here is the simple recipe:
Chili Macaroni
INGREDIENTS:
1 cup of elbow macaroni
1 lb of ground beef
1/2 cup shredded cheese
1 – 15oz can of chili without beans (unless you love beans!)
1 – 10.75 oz can of tomato soup
*Please Note – different brands might have different sizes of cans of chili and tomato soup. Measurements listed above are approximate. 
DIRECTIONS: 
Preheat your oven to 350 degrees. In a large pot, boil and drain your pasta. Set aside.
Meanwhile, brown and drain your ground beef, then add it to  your pot of cooked, drained pasta.
Stir in the chili and tomato soup and blend well.
Pour the macaroni mixture into a 13 x 9 inch casserole dish and sprinkle with cheese.
Bake for 5 minutes or until cheese is melted and pasta is heated through.
ENJOY!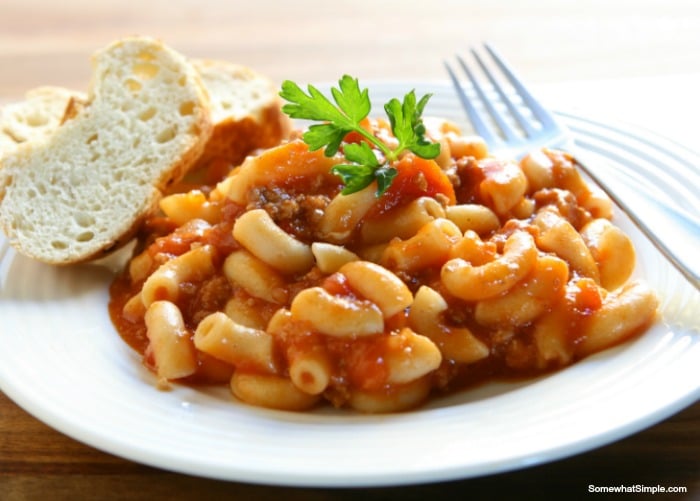 We first shared this recipe on Cute Girls Hairstyles.