Want to learn an easy way to make your own superhero capes for kids? I'll show you!!!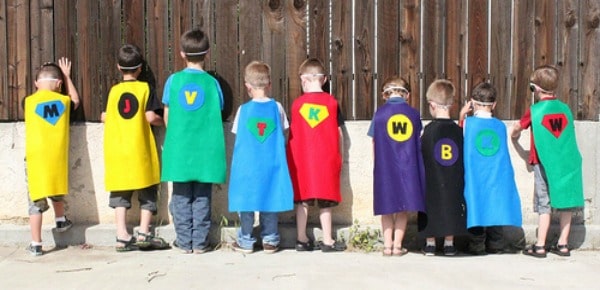 My boys love playing pretend.
I love that they are still at the dress up stage.
Having a super hero cape is a must in my opinion.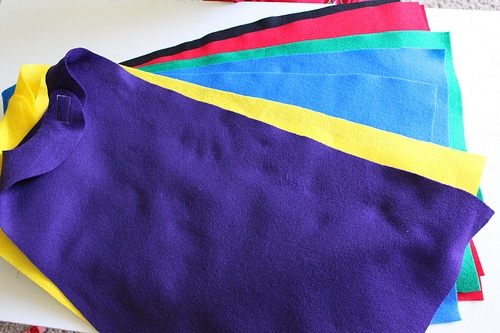 This is simple way for you to make cape for you kids.
I used Felt so that the only sewing you would need to do would be for the Velcro.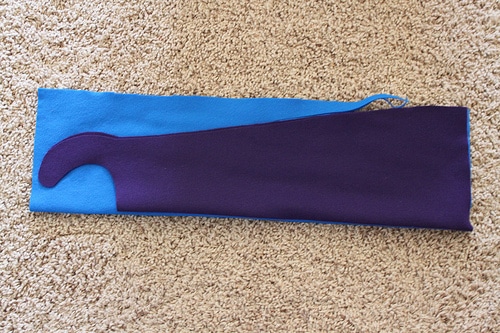 Buy felt by the yard. I bought in 1/2 yard increments because these are capes for smaller kids. If you want a larger cape maybe go for 3/4 yard or 1 yard. I got two capes out of 1/2 yard of fabric. Fold the fabric in half length wise and cut out a cape shape. Mine is 25 inches in length from neckline to the bottom of the cape and 18 inches across at the bottom of the cape. I am making 12 of these for a party and did them in all different colors.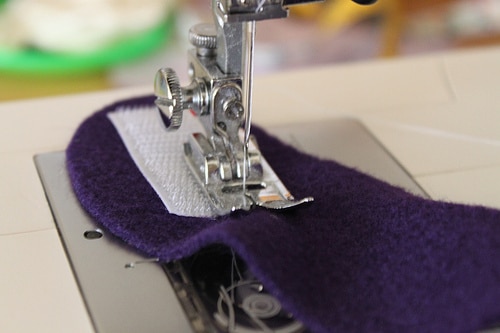 Then buy sew on Velcro. I cut out rectangle pieces and sewed on the Velcro to the strap part.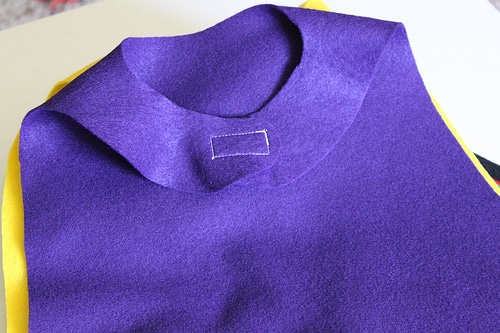 Now, the cape part it done!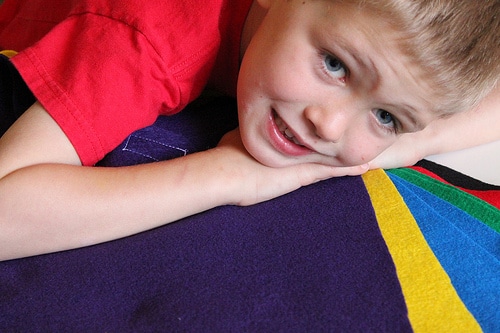 Can you see how happy he is?
Nothing like making something for you kids to get them happy!
I love it.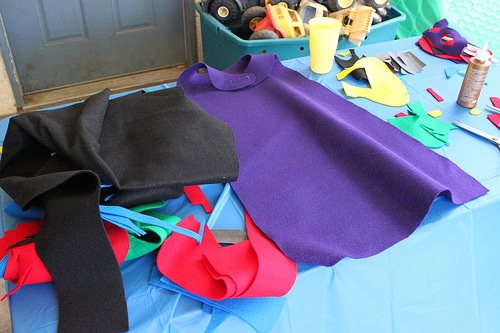 Now, to get started on decorating the cape. I used the scrapes of felt to do this part. You could also just buy a bunch of different felt squares in the colors that you want. I let the boys decide what they wanted on their capes. I glued them down using tacky glue. You could also sew them down if you wanted.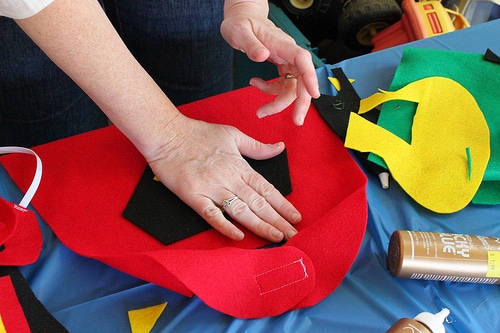 Then you are done! Fun capes for your kids to plan in.