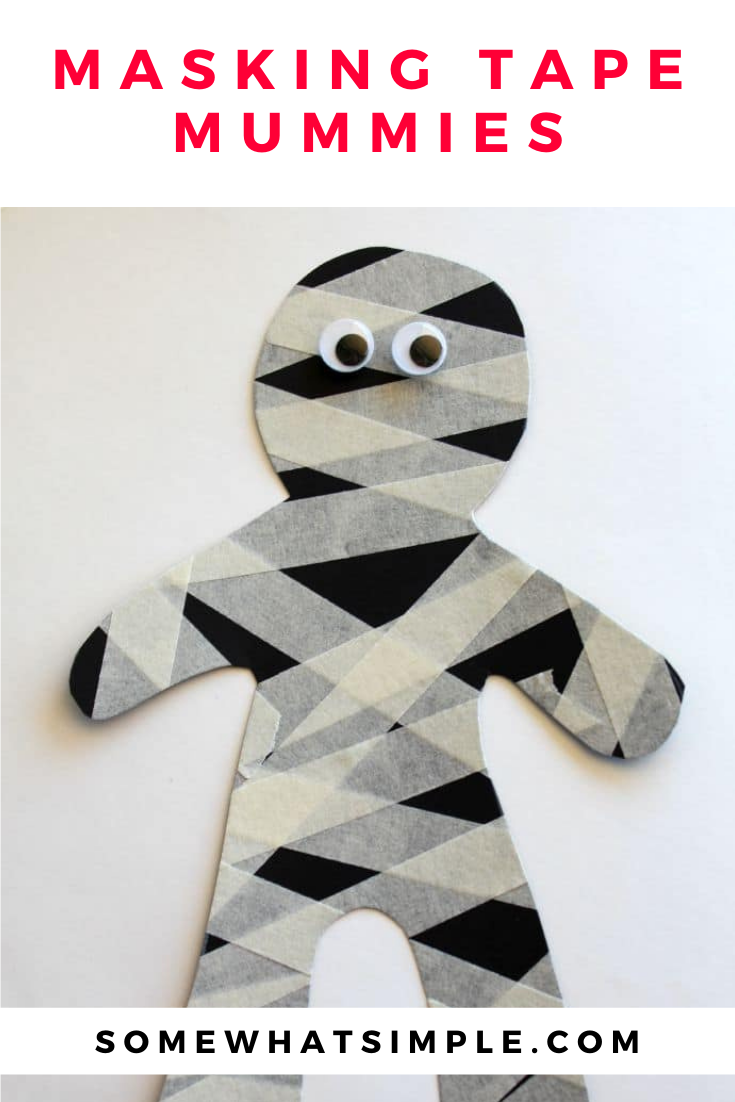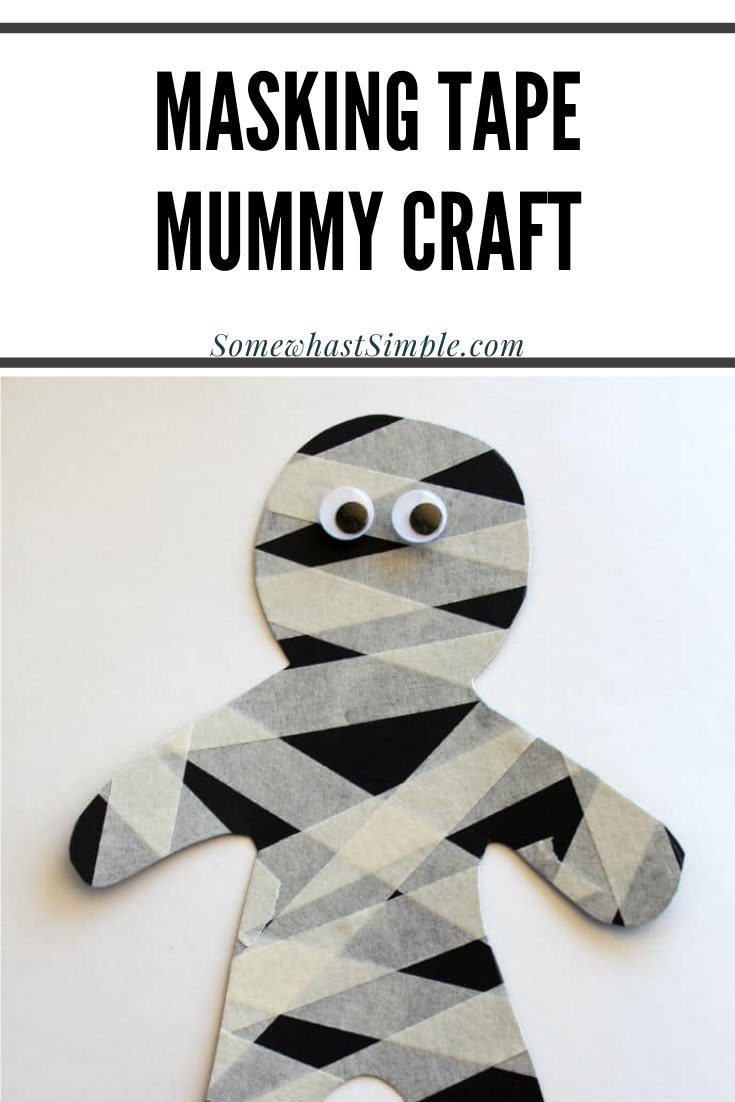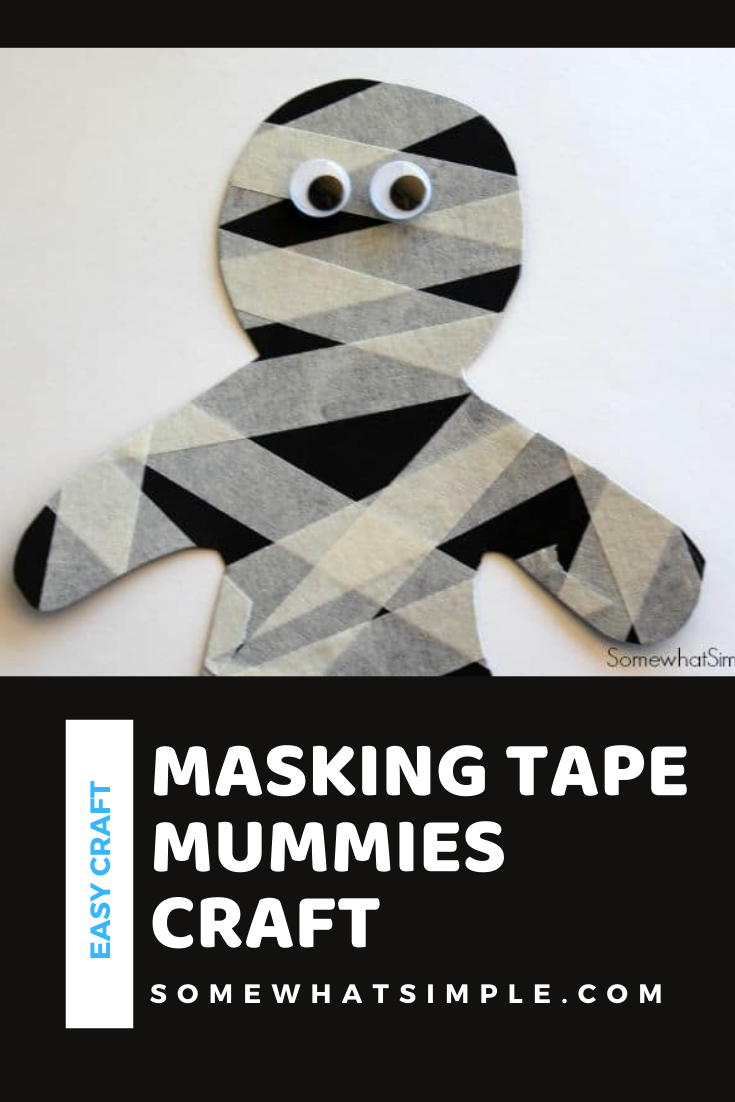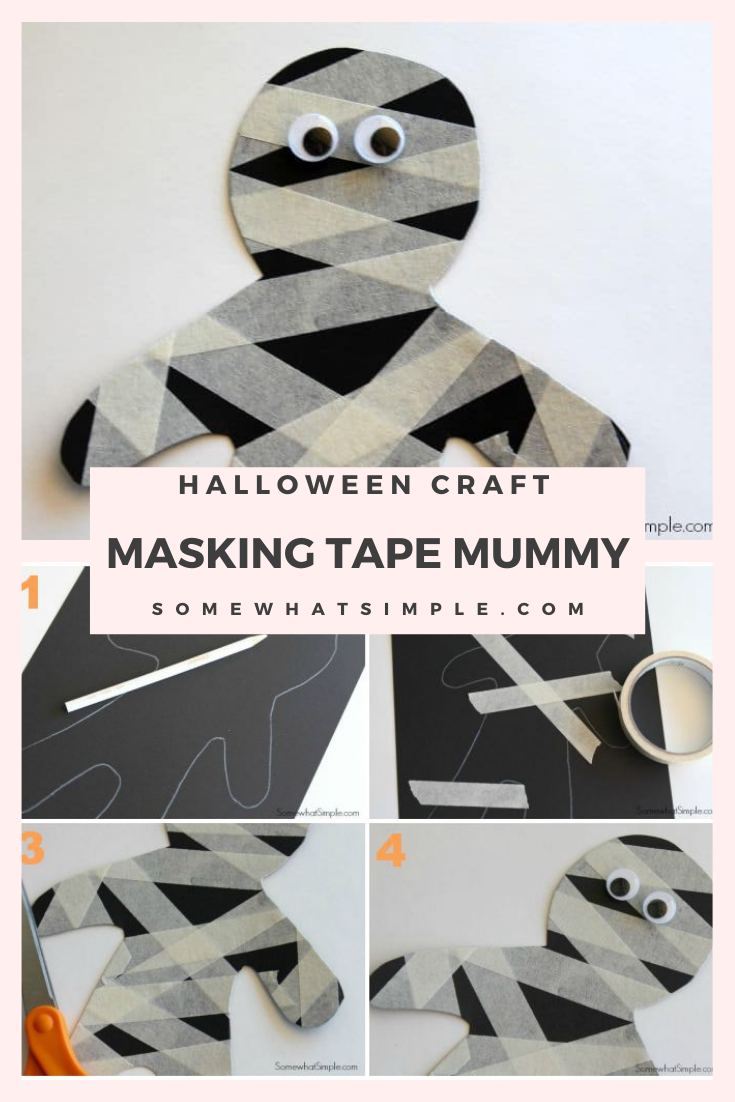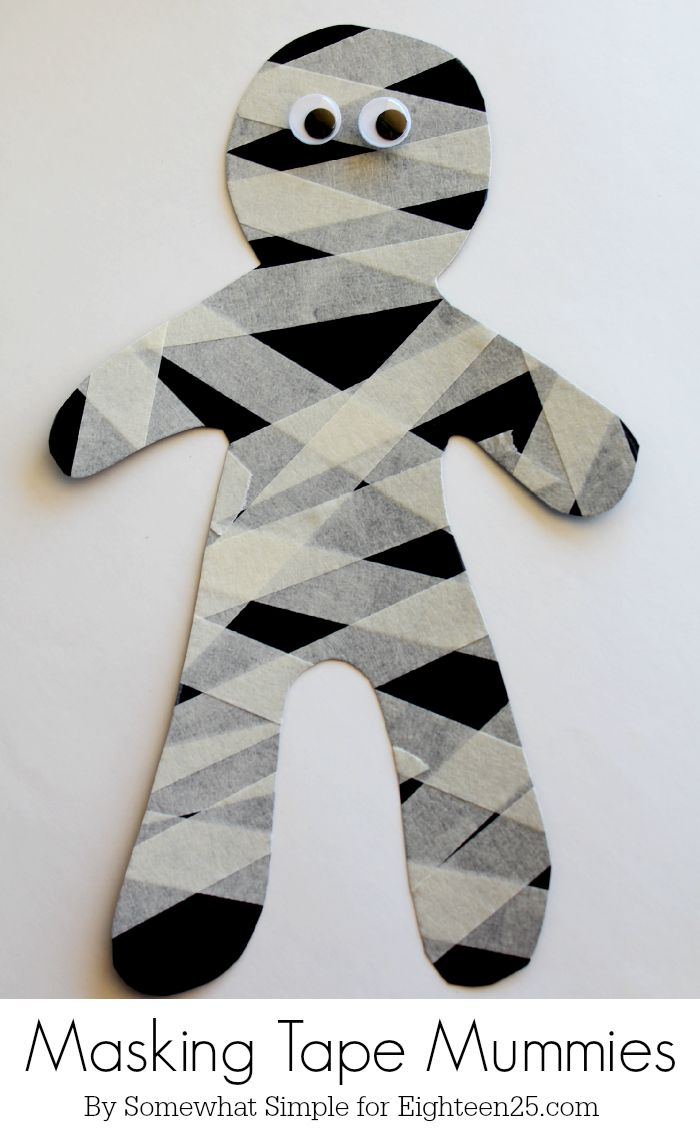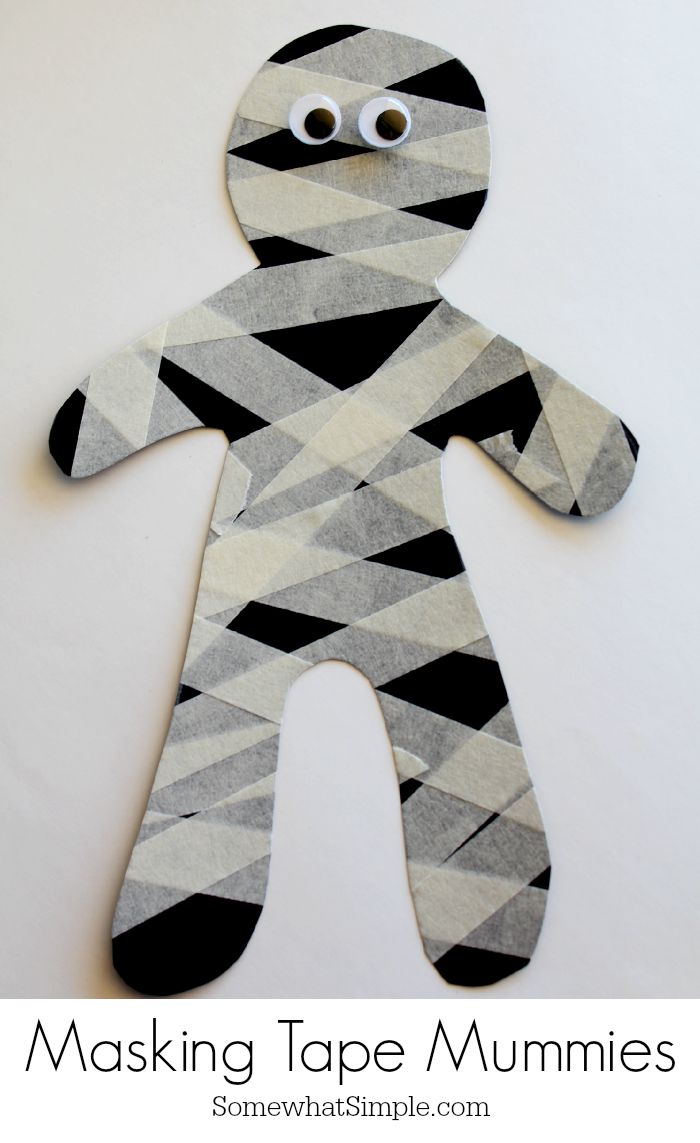 Grab your kids, today's post is just for them! We're showing off a simple, yet darling, Halloween craft for kids— Masking Tape Mummies!
My daughter's teacher asked me to help teach art one afternoon and this fun project came to mind. It was one I remember making in elementary school, and her class loved it as much as I did! Here is how to make it: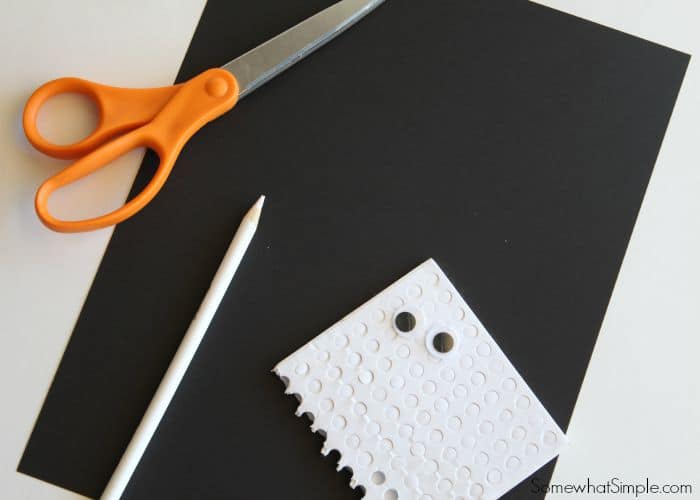 MATERIALS:
black paper (I used card stock)
white pencil
masking tape
scissors
glue dots
googly eyes
craft sticks, optional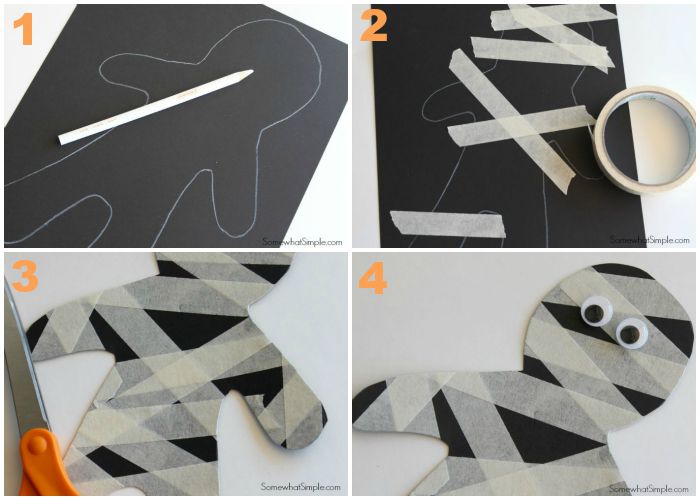 How To Make A Masking Tape Mummy
Trace the outline of a mummy with your pencil onto your black paper.
Tear off strips of masking tape and lay them in a random criss-cross pattern all over the body of the mummy.
Cut the body of the mummy out.
Stick glue dots where you want the eyes to be, then place the googly eyes on top of the dots.
… and that's it!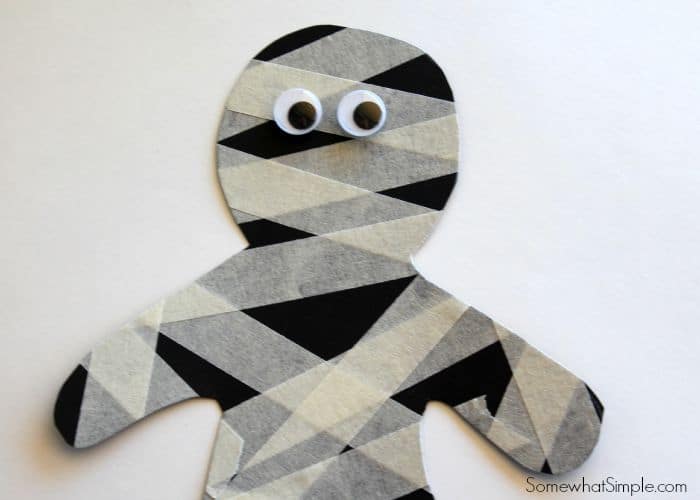 If you are planning to make these in a big group like I was, you can do a little prep work before-hand that will help this project run even smoother: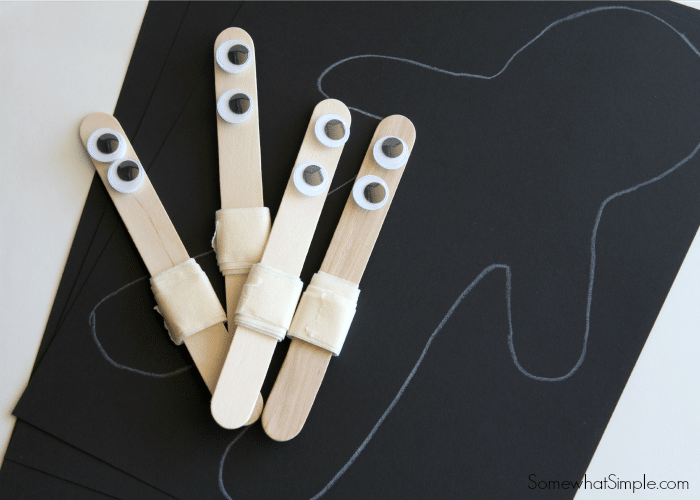 I had all the bodies drawn on the paper and then I wrapped masking tape around craft sticks and stuck two eyes onto each stick. When it was time for the art lesson, each kid got a piece of paper and a stick and they were ready to go! All they need from their desks were their own scissors. The kids even taped the craft stick to the back of their mummies and made a cute puppet!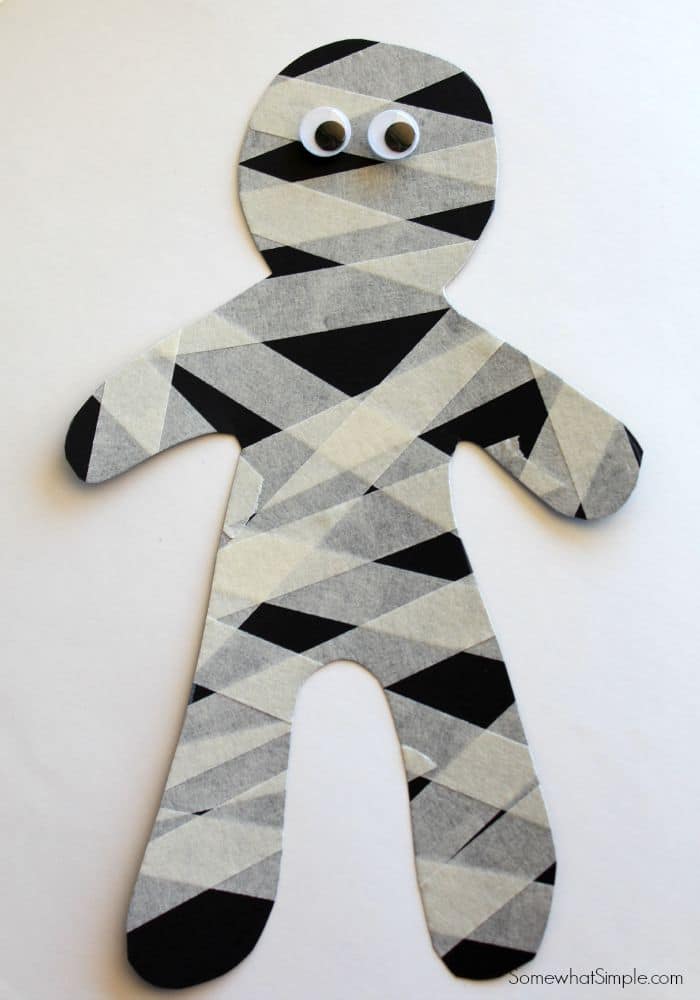 Here are a few more Halloween ideas you might enjoy:

Free Tic Tac Labels || Eye Candy || Glowing Halloween Jars
Happy Halloween!