Transform your eggs from humble to heavenly! Here's how to poach an egg and 10 of our favorite poached eggs recipes.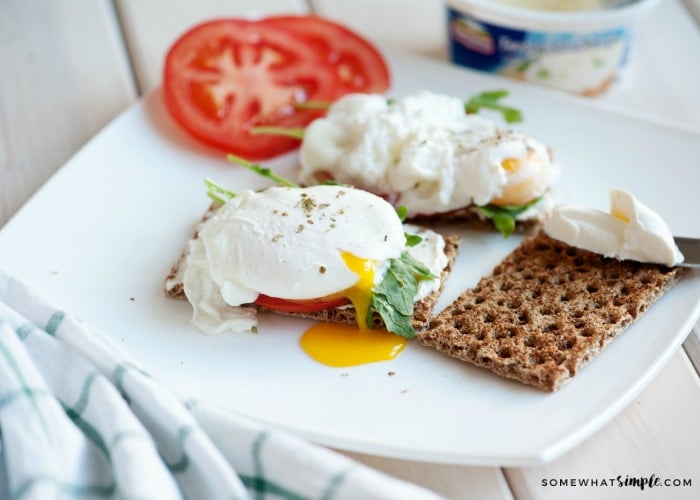 What are pouched eggs?
A poached egg is one that has been cooked outside the shell by poaching or steaming it in water. Perfectly poached eggs have clean whites and they maintain liquid golden yolks. They can be served for breakfast, lunch, or a light dinner and they make a great topping on toast, pastas and salads!
How to Make Poached Eggs
There are plenty of tutorials online that will teach you how to make poached eggs or how long to poach an egg to come out perfectly every time. Here are 3 tried and true methods that we recommend:
Traditional Poached Eggs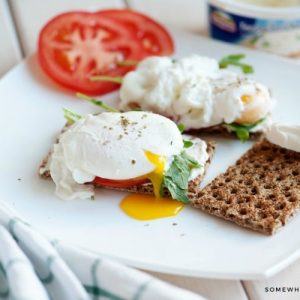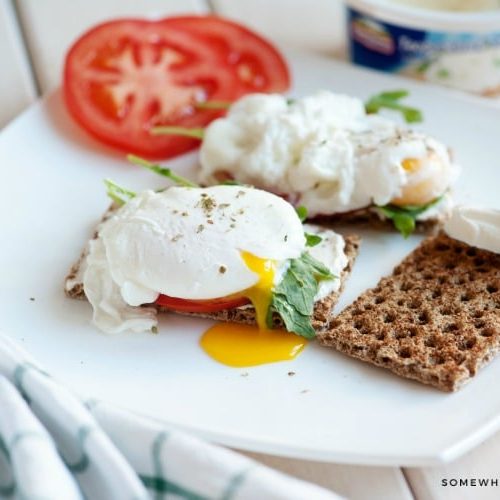 Traditional Poached Eggs
Transform your eggs from humble to heavenly!
Ingredients
water

2

tsp

of vinegar

dash of salt

2

eggs
Instructions
Add enough water to a small pot so that it is about half full.

Add two teaspoons of vinegar and a dash of salt.

Place the pot over medium heat and wait for the water to simmer.

As soon as the water is simmering, crack two eggs into a very small bowl or ramekin.

Gently pour the egg into the water and wait for the magic to happen. After about 30 seconds, the egg white will enclose the egg yolk.

After about 2-3 minutes total of cooking time, remove the egg from the water with a slotted spoon.
Poached Eggs in the Microwave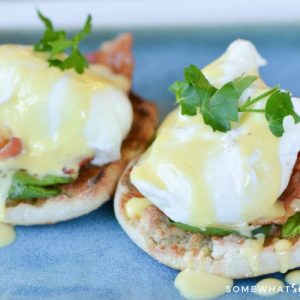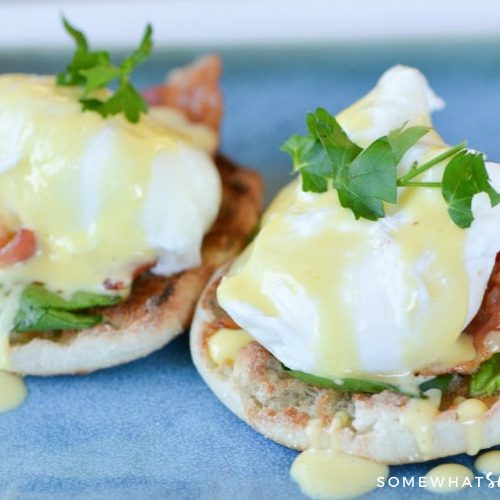 Poached Eggs in the Microwave
A simple method that works perfectly, every time!
Ingredients
1

raw egg

1

⁄3 cup cold water

1

⁄8 teaspoon white vinegar
Instructions
Place water and vinegar in 6 oz. cup. Mix well.

Crack egg into cup, making sure not to break the yolk. Lightly cover with saran wrap.

Microwave for 60 seconds in 20 second intervals or until to your desired consistency.
Oven Poached Eggs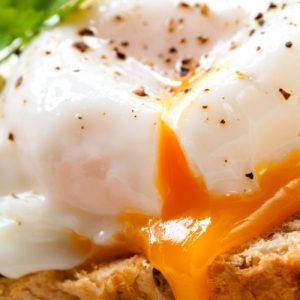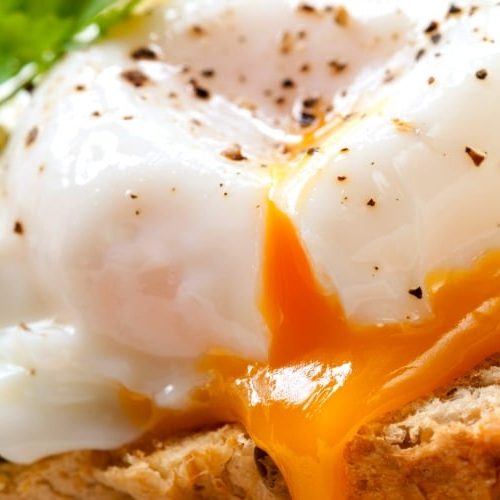 Oven Poached Eggs
A great way to feed a crowd!
Ingredients
2

cups

water

approximately

6

large eggs
Instructions
Heat an oven to 400 degrees. Add water to a small pan and bring to a boil over the stove.

Pour about 2 tablespoons of boiling water into each tin in a muffin tin pan.

Crack a large egg into each tin, then pour 2 more tablespoons of water on top of each egg.

Bake in oven for six minutes.

Serve immediately.
Here are a few more Egg Recipes you might enjoy –
10 Favorite Poached Egg Recipes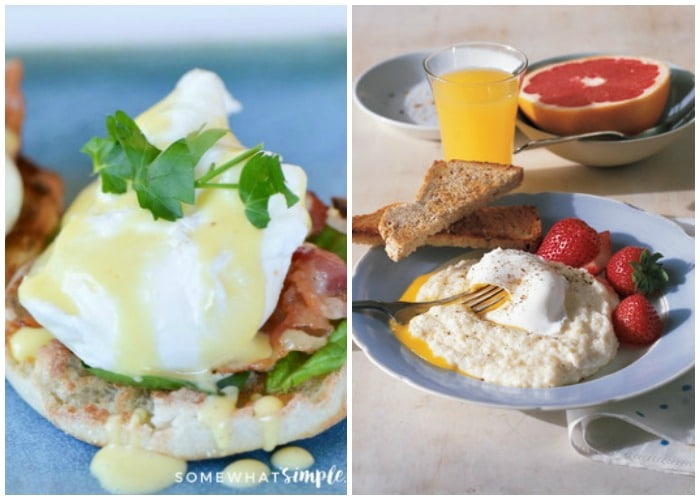 Do you have a favorite Poached Egg Recipe?
Leave us a comment with a link to your favorite poached egg recipe – we'd love to see it!