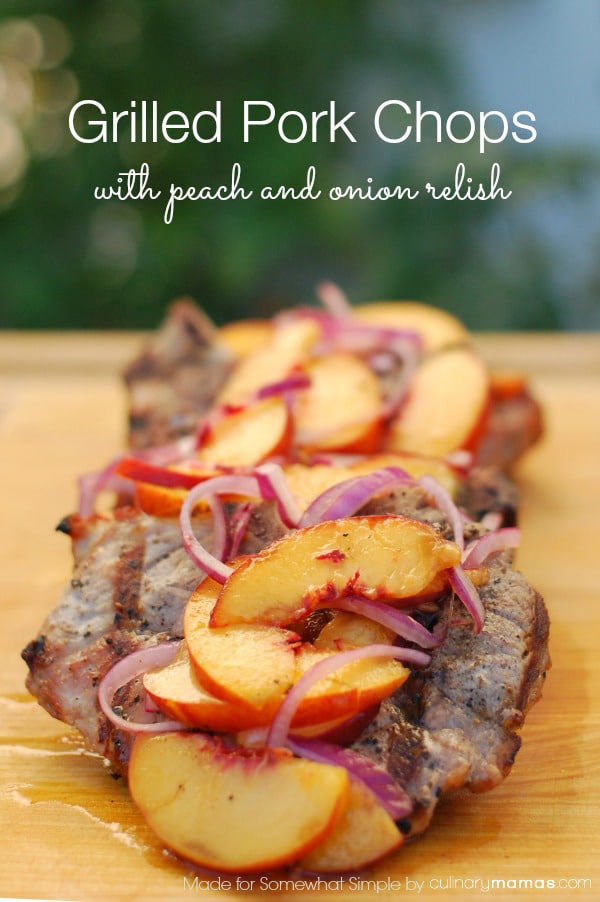 If you need a simple recipe that will amaze your summer guests (or your three year old!) look no further. Summer for me is for playing on the trampoline and eating popsicles, so I really appreciate recipes like this that come together quickly and still have that special spark to impress. While this is easy to prepare, the fresh ingredients have the wow factor to make you a chef in your own kitchen!
Pork Chops With Peach and Onion Relish
(This recipe was originally published in the magazine, Everyday Food, which has been discontinued.)
Ingredients
¼ small red onion very thinly sliced
2 ripe peaches (4½ ounces each), quartered and very thinly sliced
1 tablespoon honey
1 tablespoon fresh lemon juice
⅛ teaspoon cayenne pepper
Coarse salt and ground pepper
4 bone-in pork chops (10 to 12 ounces each)
Preparation
In a small bowl of ice water, soak onion for 10 minutes; drain, blot dry, and return to bowl.
Add peaches, honey, lemon juice, and cayenne; season with salt and pepper.
Let stand 15 minutes.
If storing, cover and refrigerate up to 1 day.
Heat grill to medium-high; lightly oil grates.
Season pork chops with salt and pepper.
Grill, turning once, until cooked through, 10 to 12 minutes.
Top with peach relish and serve.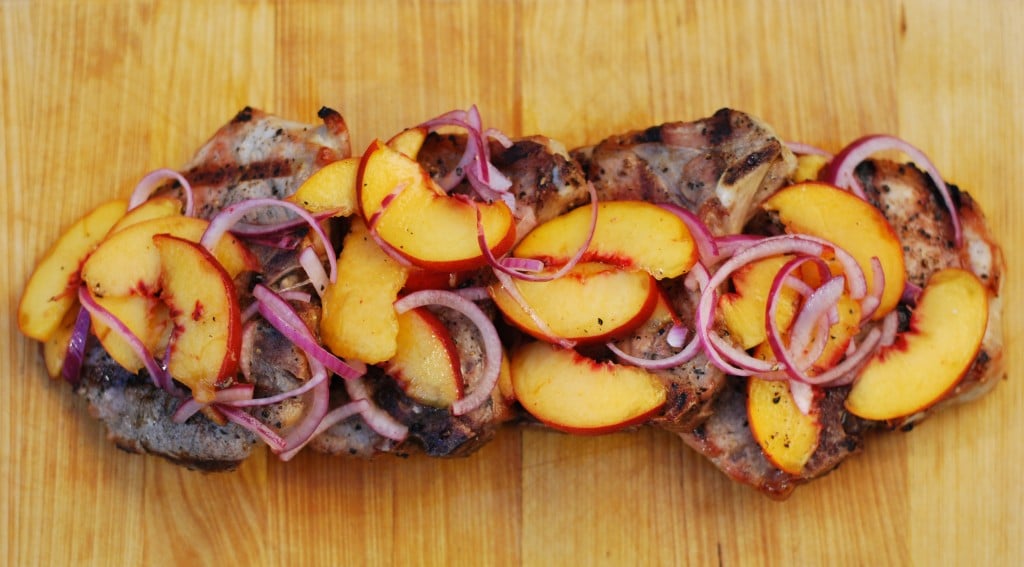 Let me know how you like it!
. . . . .
 If you love to grill, check out these great recipes from our site, Culinary Mamas