It is next to impossible for me to name my favorite dessert, but s'mores have got to be in my top 5! I have a hard time waiting for summer campfires to eat these ooey gooey treats. It's common to find me in my kitchen, after my kids have gone to bed, waiting impatiently by the toaster oven for my make-shift s'more (chocolate chips and mini mallows, almost as good as the real deal). Luckily the warm summer months are upon us, but for those of you who are like me and just can't get enough s'mores, here are some tasty variations of the delicious treat!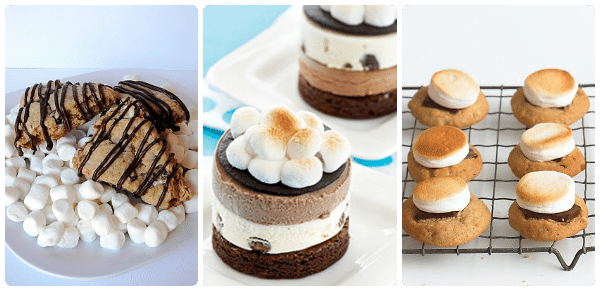 I love these Scones by Baked Perfection
Try this frozen snack version from Womens Day
These cookies by Martha Stewart look amazing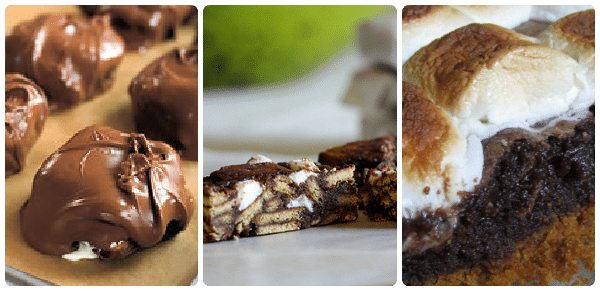 Bonbon smothered in chocolate by Rachel Ray
A deciduous icebox candy bar idea by Joy the Baker
Brownies by How Sweet It Is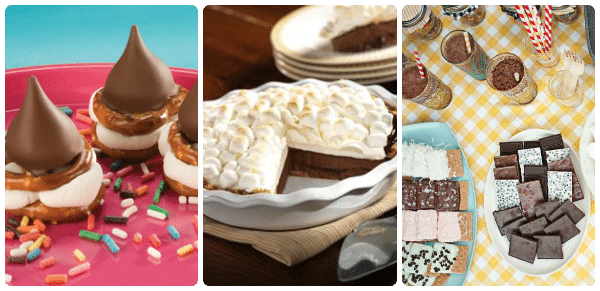 KISSed pretzel s'mores by Hershey's Kitchens
S'more pie by Crisco
Backyard Bon Fire with Fancy S'mores from A Beautiful Mess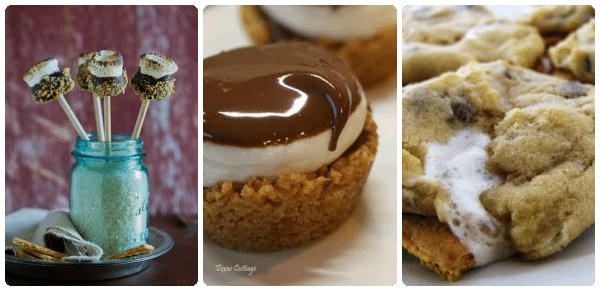 S'Mores on a Stick from Tiny White Daisies
S'More Cups from Texas Cottage
Campfire Cookies from Somewhat Simple
I think I just gained 10lbs looking at these! YUM!
Originally posted on Crazy Domestic, June 2010