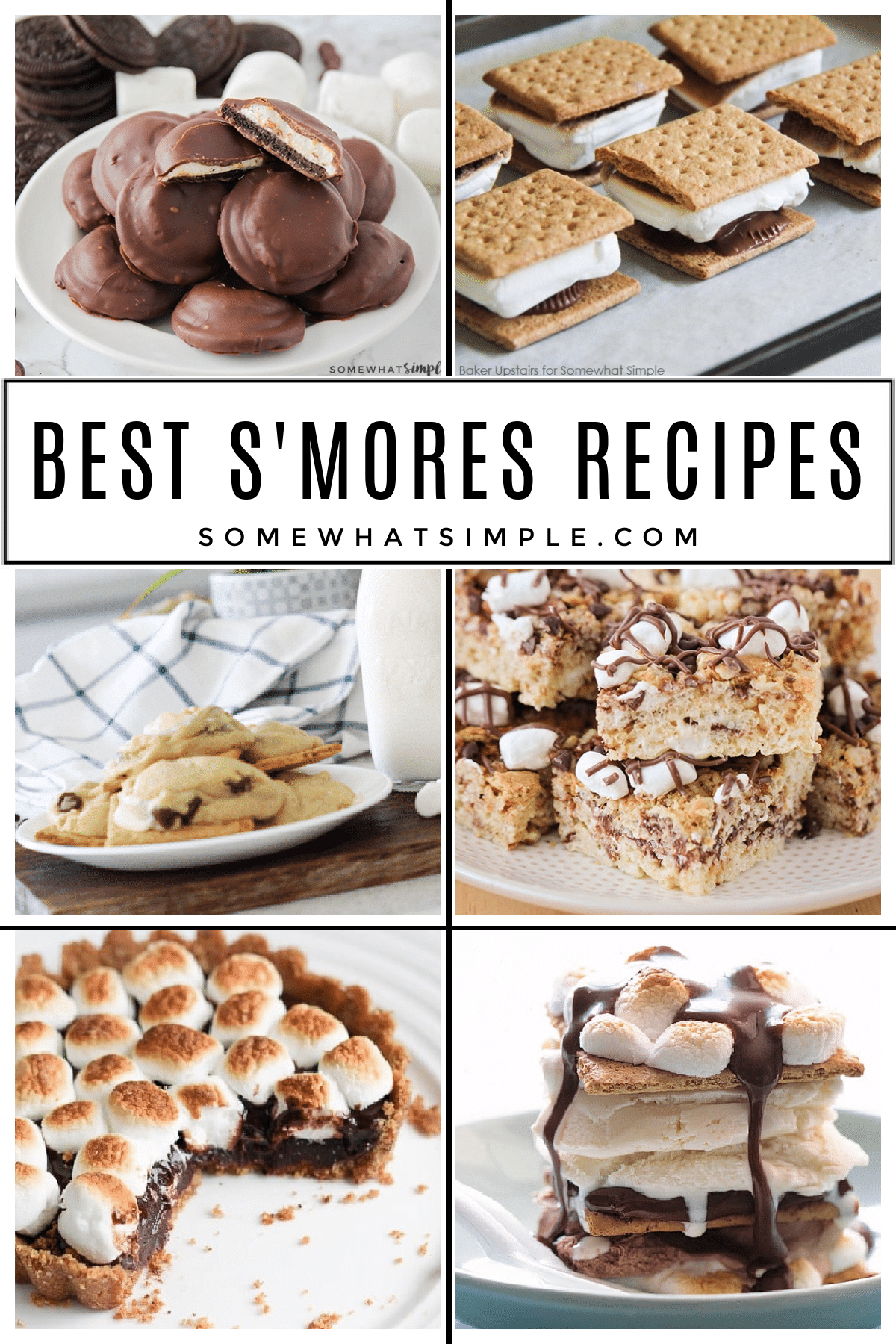 Bring all the flavors of your favorite camping dessert to the comfort of your own home with 10 of the Best S'Mores recipes!
If cooking over an open flame is something you love, be sure to check out our list of Favorite Camping Foods, and our family's favorite S'Mores Buffet.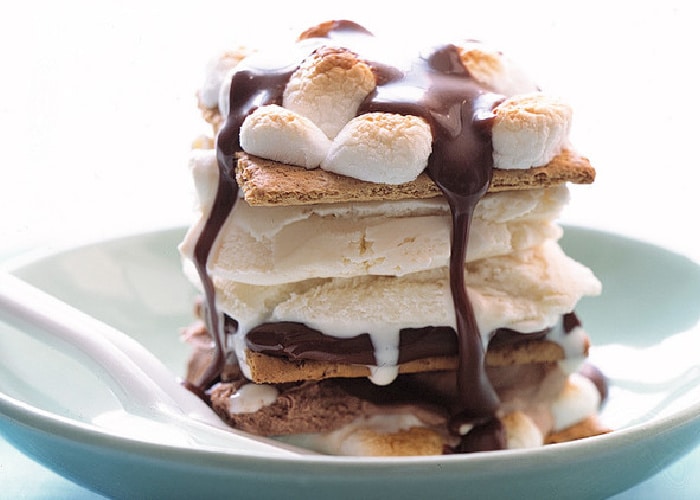 It is next to impossible for me to name my favorite dessert, but s'mores are definitely in my top 5! I have a hard time waiting for summer campfires to eat these ooey-gooey treats, so I'm always looking up ways to make them at home. It's not uncommon to find me in my kitchen after my kids have gone to bed, waiting by the toaster oven for my make-shift s'more (chocolate chips and mini mallows on top of a graham cracker – almost as good as the real deal).
For those of you who are like me and just can't get enough s'mores, here are some tasty variations of the delicious treat!
10 Favorite S'Mores Recipes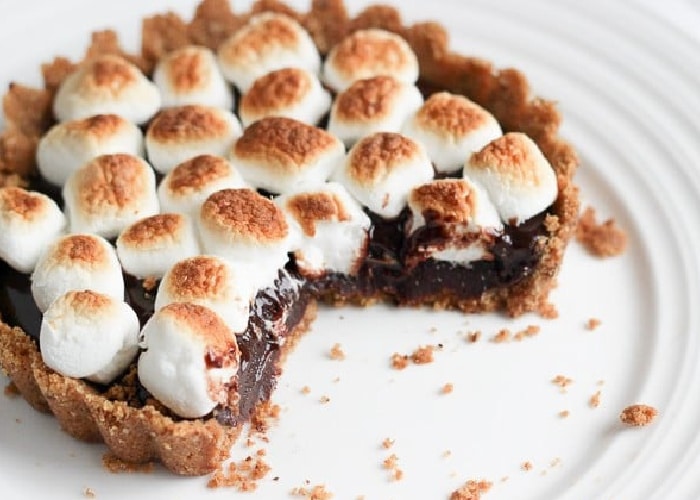 Mini S'Mores Tarts are simple to make and taste delicious! They are creamy and rich, and look totally impressive!
My sister-in-law made these S'Mores Dessert Squares for our family's 4th of July party and everyone wanted the recipe- it is super yummy!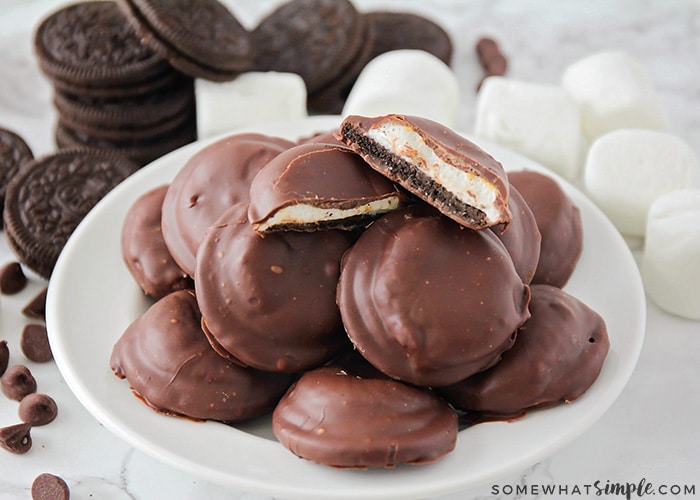 These Thin Mint S'mores taste just like a Thin Mint Girl Scout Cookie, only they're stuffed with a golden, toasty marshmallow. Does it get any better? I think not.
This no-bake S'mores Icebox Cake is the perfect summertime dessert!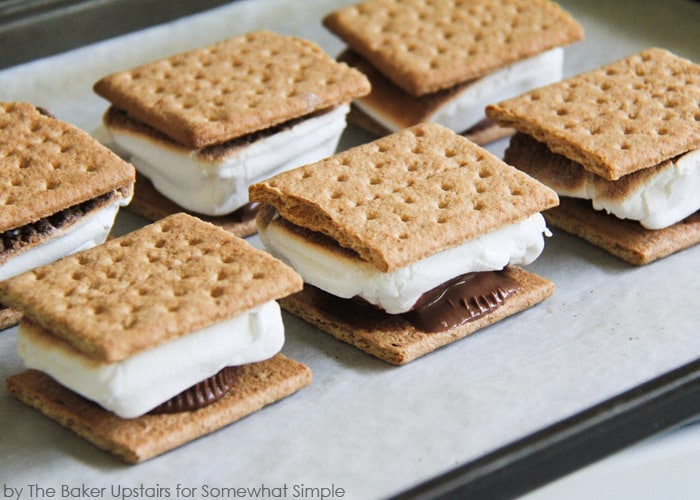 Oven-baked S'Mores make the perfect little snack, or they can be made by the dozens to serve at your next celebration! This indoor recipe is easy and delicious!
All the flavors from a classic s'more, but simple to put together and practically mess-free! These s'mores in a jar are a perfect summer treat!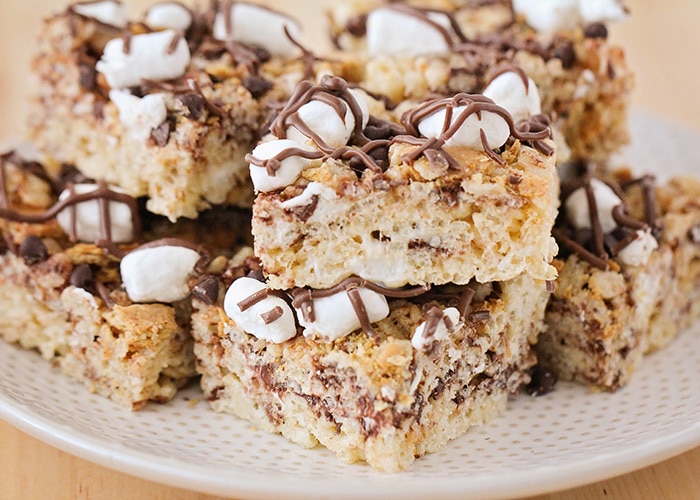 These S'mores Rice Krispie Treats are so gooey, chocolatey, and delicious! They're easy and fun to make, and the perfect treat to indulge that sweet tooth!
These Valentine S'more Bites are a delicious treat that is super simple to make! These are super easy to make and require only 4 simple ingredients.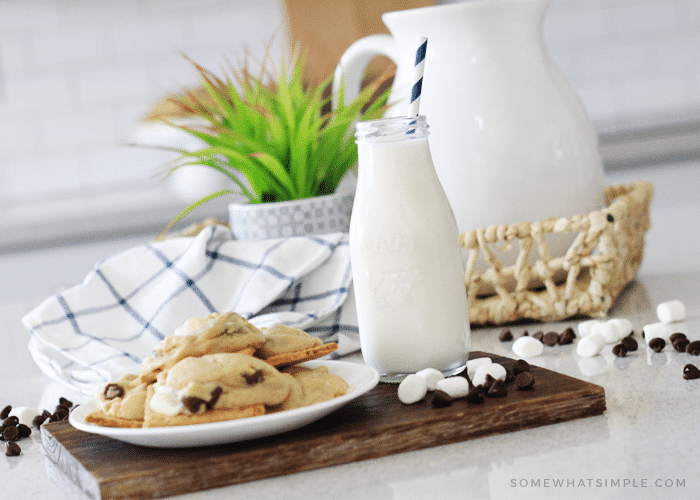 Chocolate Chip Cookies with Marshmallows baked right on top of a graham craker! These S'mores Cookies are so simple to make, people will be begging for the recipe!
These bite-sized S'Mores Bites are the perfect way to satisfy any sweet tooth.
I think I just gained 10lbs looking at these! YUM!