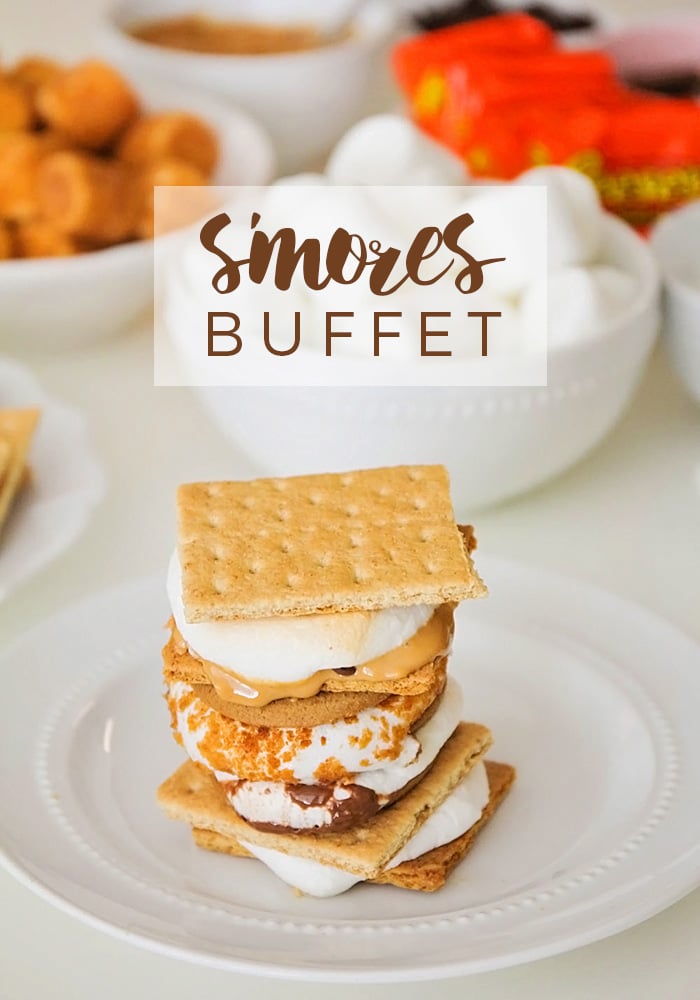 A s'mores buffet is a great way to spend time together with your family. Give it a try, you're kids will love it!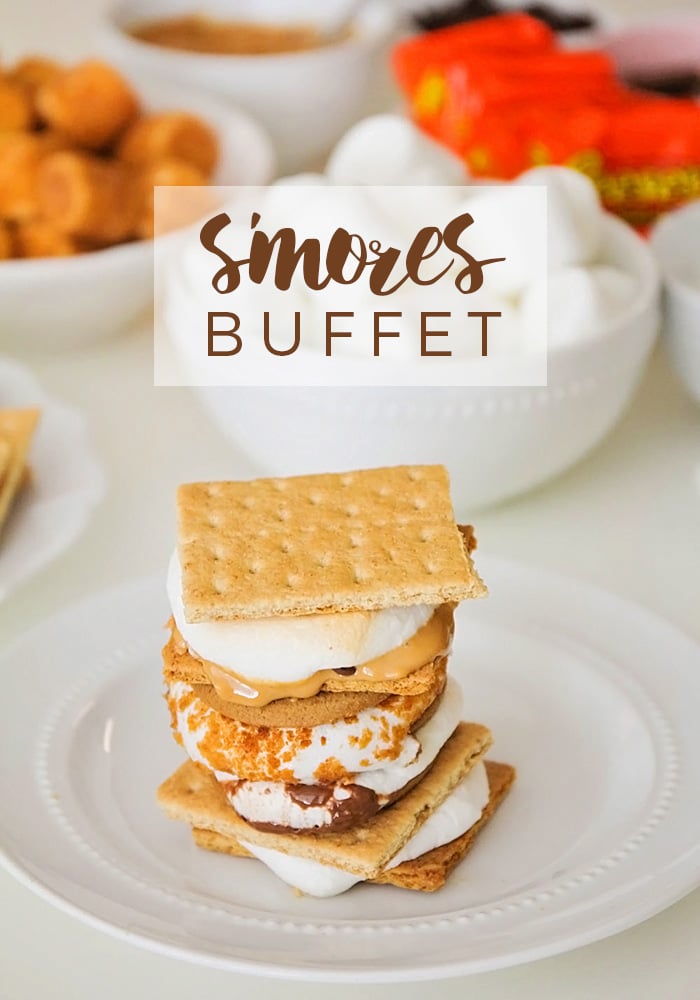 My family lives in Arizona and we don't have below freezing temperatures, so it isn't uncommon to catch us outside in December sitting around our fireplace in the backyard with a crackling fire and yummy treats. Last week we made our own S'mores Buffet and setting it up was almost as fun as the activity itself! Take a look: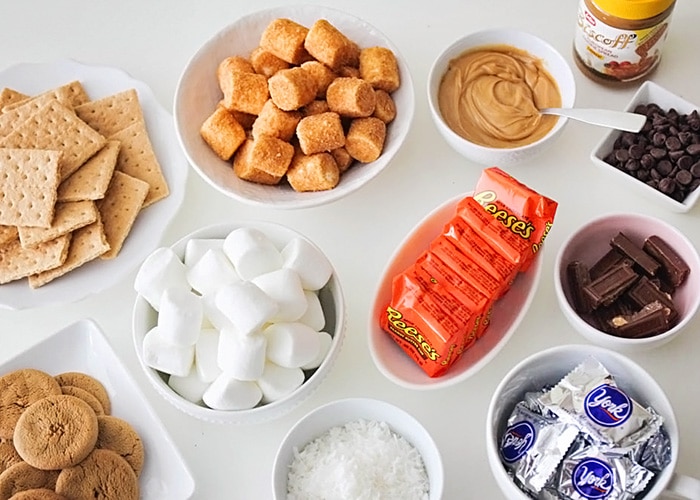 S'mores Buffet
OPTIONAL INGREDIENTS:
graham crackers
marshmallows
peanut butter
biscoff spread
nutella
coconut
chocolate candies
You will also need…
fire pit/open flame
marshmallow skewers
DIRECTIONS:
Lay out all the ingredients in a buffet style. I am not one who usually goes all out for parties with table spreads that take days to put together, so you can get as elaborate or as SIMPLE as you'd like!
Cook your marshmallows over an open flame, then build your s'mores to your liking!
Eat and enjoy!
Repeat steps 1-3!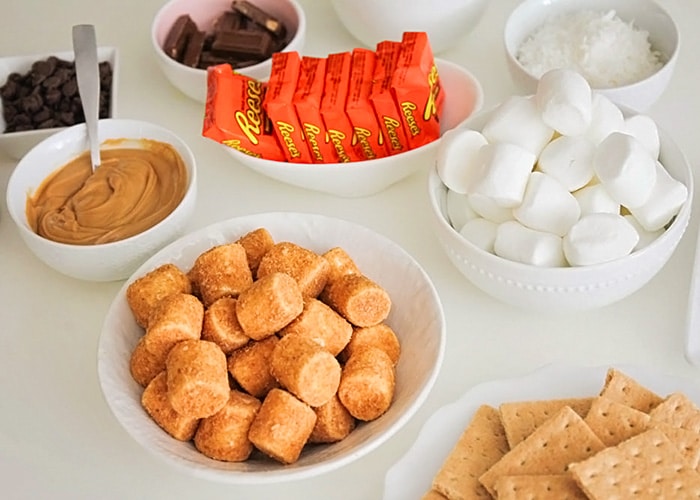 What is your favorite way to build s'mores?
This post originally published on Somewhat Simple in December 2012. It was updated in October 2016.