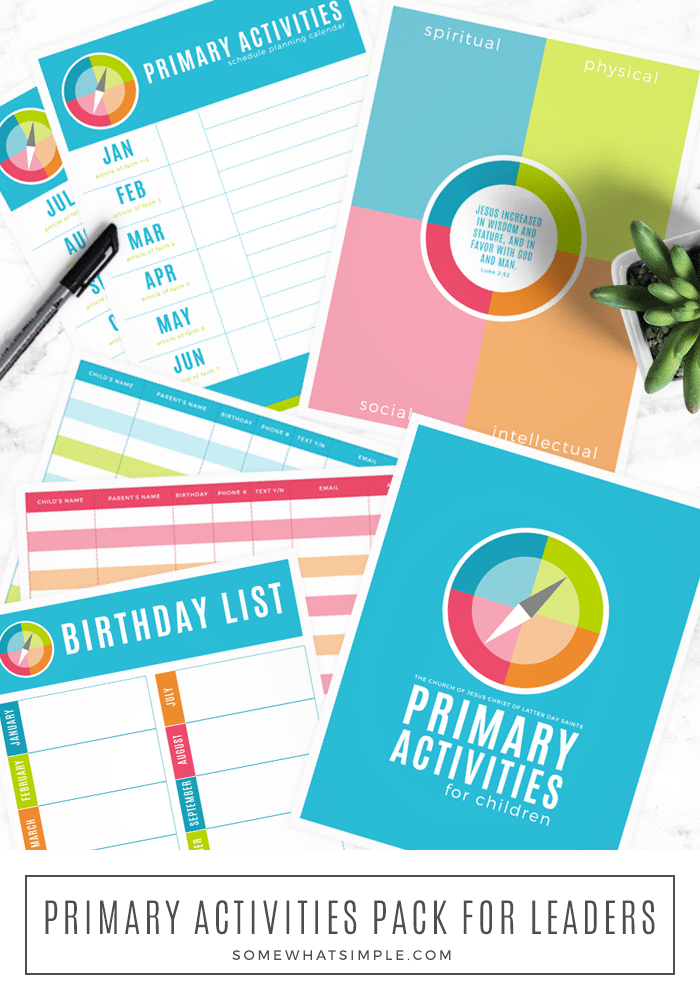 This Primary Activities Printable pack is the perfect companion for leaders to plan activities, help set goals, and keep track of important information.
Looking for more help with your primary calling this year? Here are some of our favorite printable primary ideas – I Am A Child of God Bookmark, 8 is Great, and General Conference Activity Packet.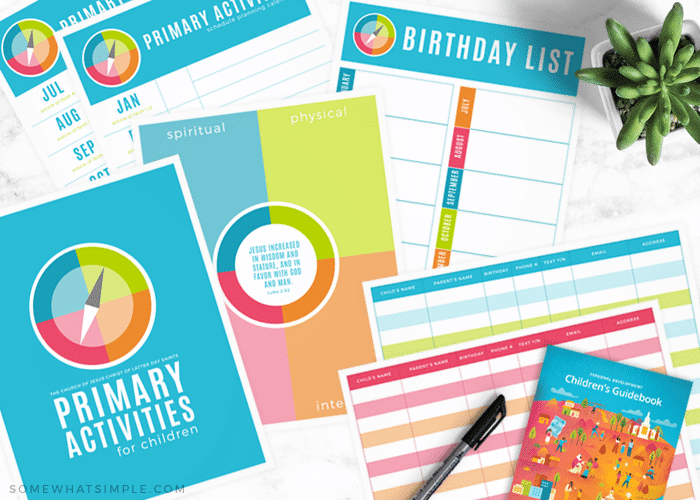 2020 Primary Leaders Binder Printables
All the awesome changes to our primary and youth programs are exciting, aren't they? I just love that we are taking all the "fluff" out of everything and working on goals that are simple and basic, and PERFECT! If you're looking for a fun way to make primary activities meaningful, more organized, and FUN!? We're here to help!
We created this printable pack with primary leaders in-mind. Just download, print, and put all the sheets in a binder and you'll be good to go! Our Primary Activity Printables were made to match the new children and youth books, but we've also included a black and white version if you have a bunch of kids and want to save money on ink.
Here is what is included –
binder cover
child info sheet
goals chart
birthday list
Primary activity planning sheets for the year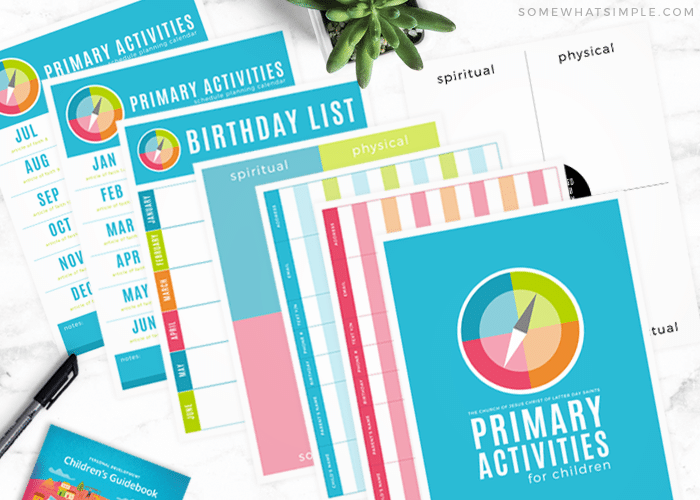 We hope you have so much fun this year! Your primary kids are so lucky to have you!